Sky Feast at Sydney Tower
This revolving buffet-style eatery has over 30 dishes and views across Sydney.
On September 25, 1981, Sydneysiders got their first look at the revolving restaurants inside Sydney Tower. Exactly 39 years later, the restaurants have reopened after a $12-million renovation, with new looks, A-plus cocktails and a star cast of Sydney hospitality elite.
The tower's dining precinct is split into three levels: 70s-inspired Bar 83, opulent fine-diner Infinity and casual buffet restaurant Sky Feast. Each space has a unique design by Loopcreative, pulling inspiration from the likes of space odysseys, Aussie backyard pools and bygone Kings Cross bars.
Sky Feast, according to the team, caters to a broader tourism market. Its design is a throwback to suburban Aussie backyards of the 70s and 80s with pebblecrete, breeze blocks, terracotta tiles and plenty of blonde furniture by Melbourne's Ross Didier. Food here is served buffet-style, but at the moment, because of COVID-19, it's a buffet that the staff bring to you for $80 a head (or $60 for lunch).
There are more than 30 dishes on the menu, which we won't run through here, but expect plenty of seafood (oysters, mussels, baked barramundi), curries, noodles and six different desserts. If you've got a hunger that a regular dinner just won't fix, a big feed here might be just what you need.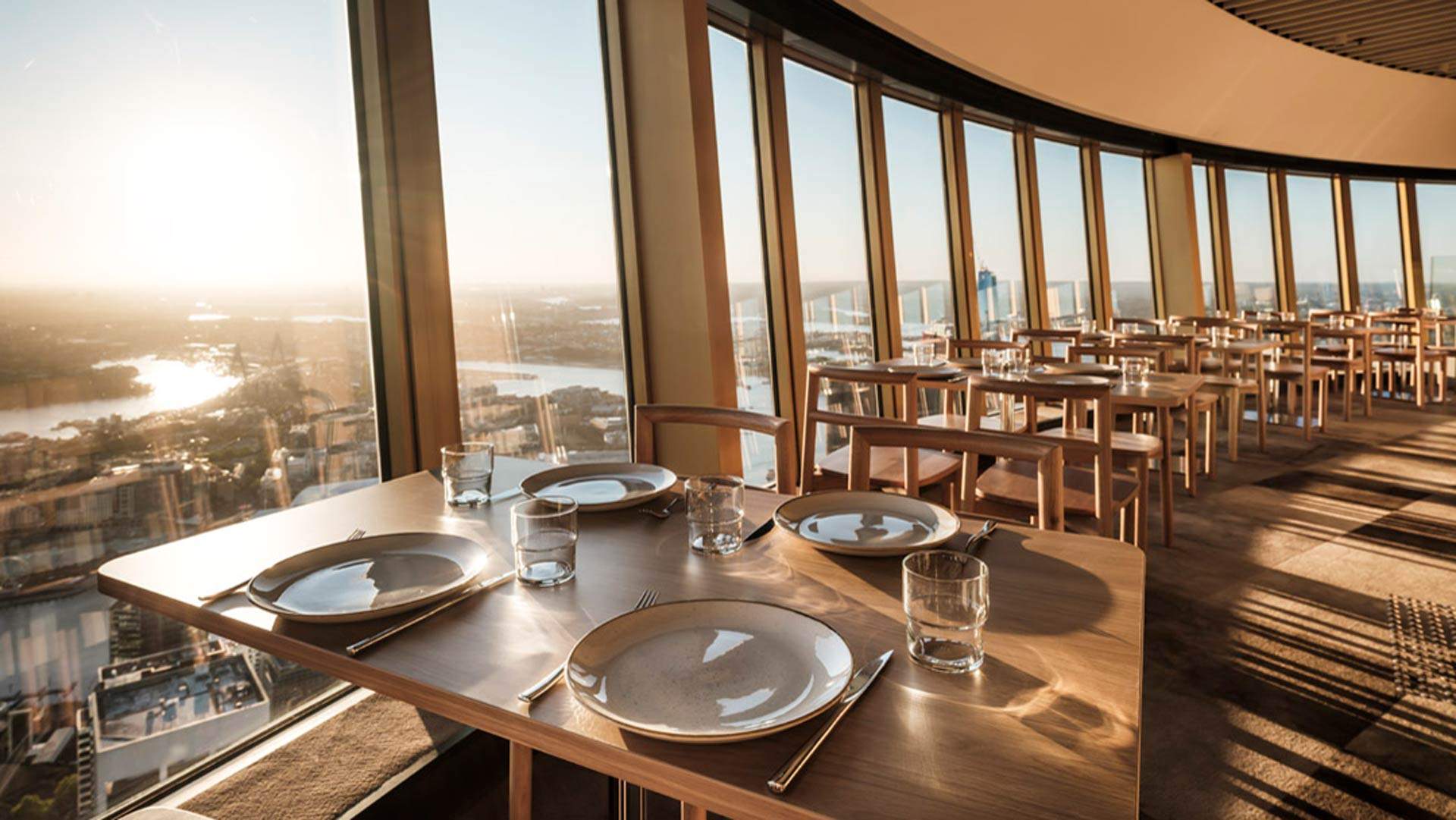 Images: Robert Walsh