Social Society
Visit this pink- and neon-filled cafe in Zetland for popping candy hotcakes, pink pasta and fried chicken and waffles.
When we asked Concrete Playground readers to tell us their favourite spots in and around Alexandria, no shop, restaurant or bar received as many shout-outs as Social Society. The cafe is only relatively new on the scene — it opened in December 2019 as a tenant of Green Square's new food precinct — but it's quickly gained a loyal fanbase for its Pinterest-worthy fit-out and next-level dishes.
Let's start with the space, which was produced in collaboration with interior designer Blank Creatives. It's a millennial dream with pink leather booths and curtains, neon signs and terrazzo tables.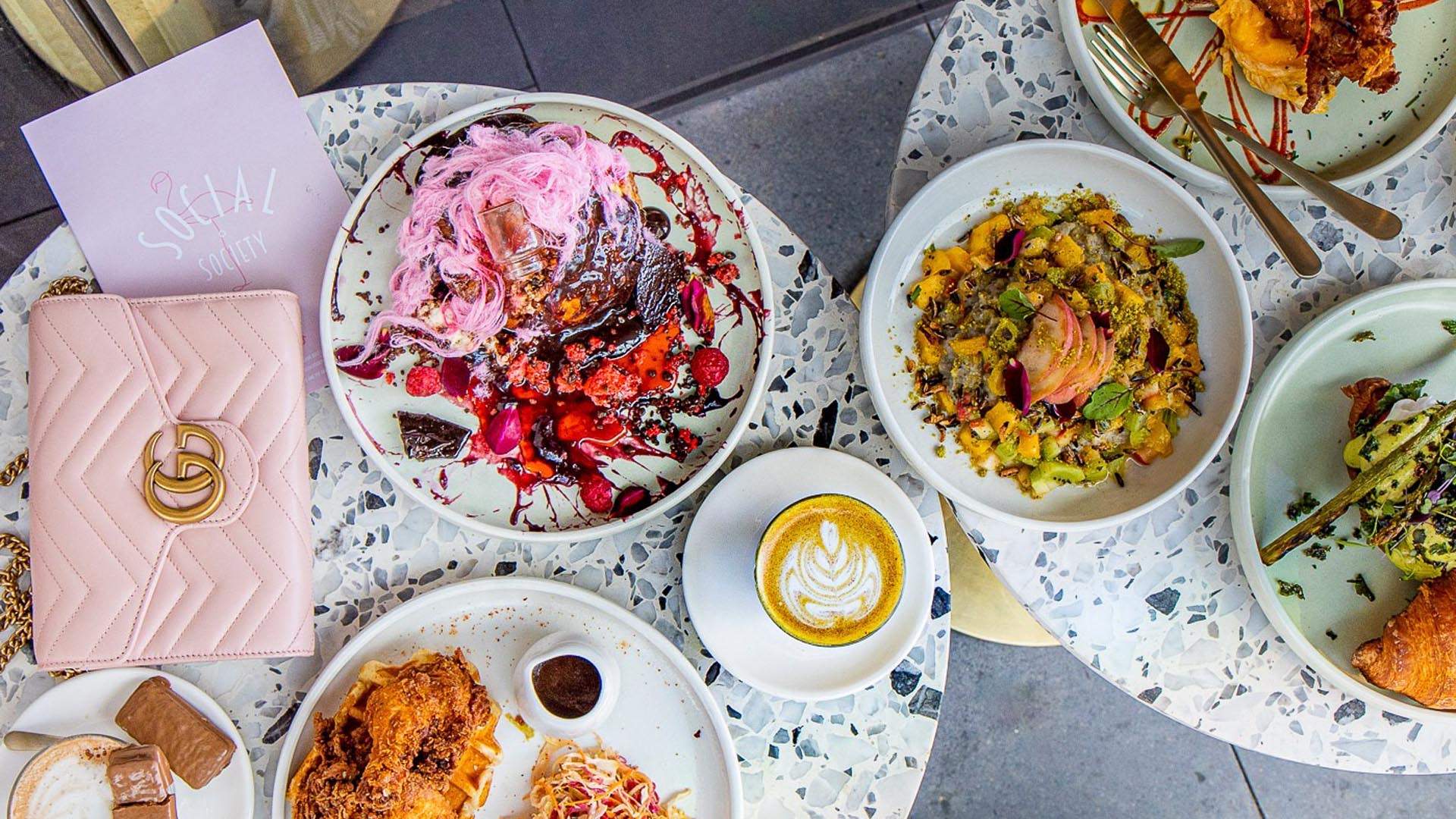 The menu is designed around dishes that are as photogenic as they are tasty, so expect the likes of pink pasta, with prawns, pickled beetroot and pink caviar cream, and eggs benedict served in a flaky croissant. But that's just the start of the OTT options. You can also indulge in fried chicken and waffles with maple-infused gravy, ricotta pancakes topped with popping candy, and bone marrow served with charcoal garlic toast. And coffee is by Sydney-based roastery Gabriel Coffee.
Images: @elleshungry, courtesy of Media in Action