Sonoma Bakery Rose Bay
Rose Bay's magnificent monochrome corner bakery.
Sourdough in Sydney is synonymous with Sonoma Bakery. And though you can get your hands on it at a handful of grocery stores and markets these days, a visit to one of its bakeries is still a worthwhile experience. And the Rose Bay outpost is quite the bakery.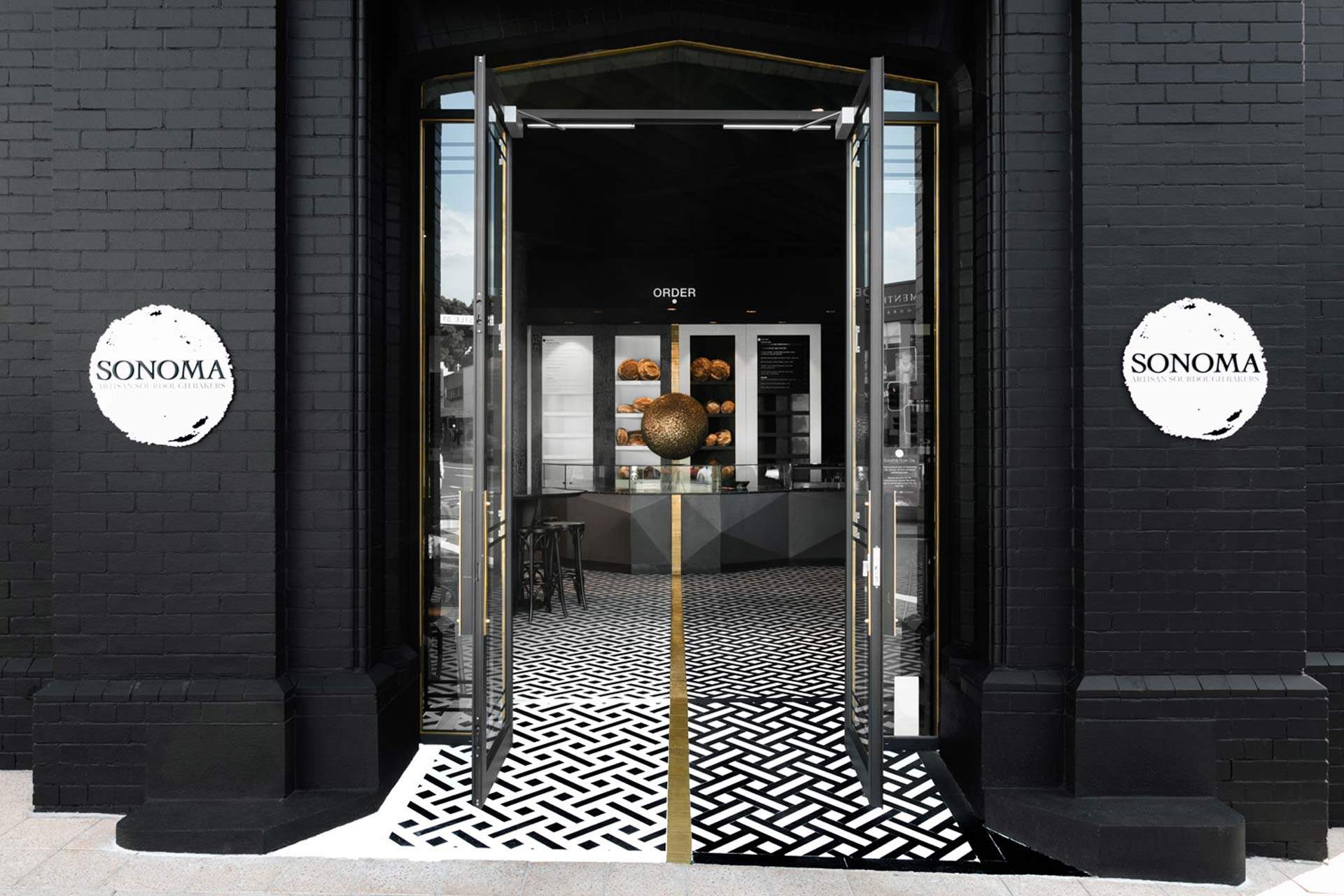 Aside from the signature artisanal bread that you can buy by the loaf, Sonoma also has quiches, mueseli and handmade pastries on offer to eat in or takeaway — our pick is the morning bun.
But we wouldn't be surprised if you did want to linger over a slice of the good stuff — with eggs or as a sandwich — with a coffee. Based on the corner of New South Head Road and Newcastle Street, the bakery and cafe is beautiful. A sleek palate of black, white and brass is present in the chequered floor, painted brick walls and leather banquette seating, giving a classy edge to Sonoma's raw, industrial brand.