South Dowling Sandwiches
Where locals can lunch every day and never get bored (or go broke).
South Dowling Sandwiches make some of the best value-for-money sandwiches in Sydney — just ask the regulars overflowing from this pocket-sized Darlinghurst alcove. For you see, once you've sampled 'Dowlo', you'll keep coming back, and while there are many reasons to return, the most compelling is their generosity.
Dowlo don't just fill your sandwich; they overload it to the point where you won't need to eat again for the remainder of the day, no matter which sandwich you order. Simply choose between brown or white bread, then pick your filling and watch it crafted before your eyes in record time.
While you can design your own sandwich, don't. The artists here have provided eight delicious options — tuna, vegi, leg ham, chicken schnitzel, chilli chicken, poached chicken and smoked salmon — that will satisfy any palate. And the best thing is they cost just $8.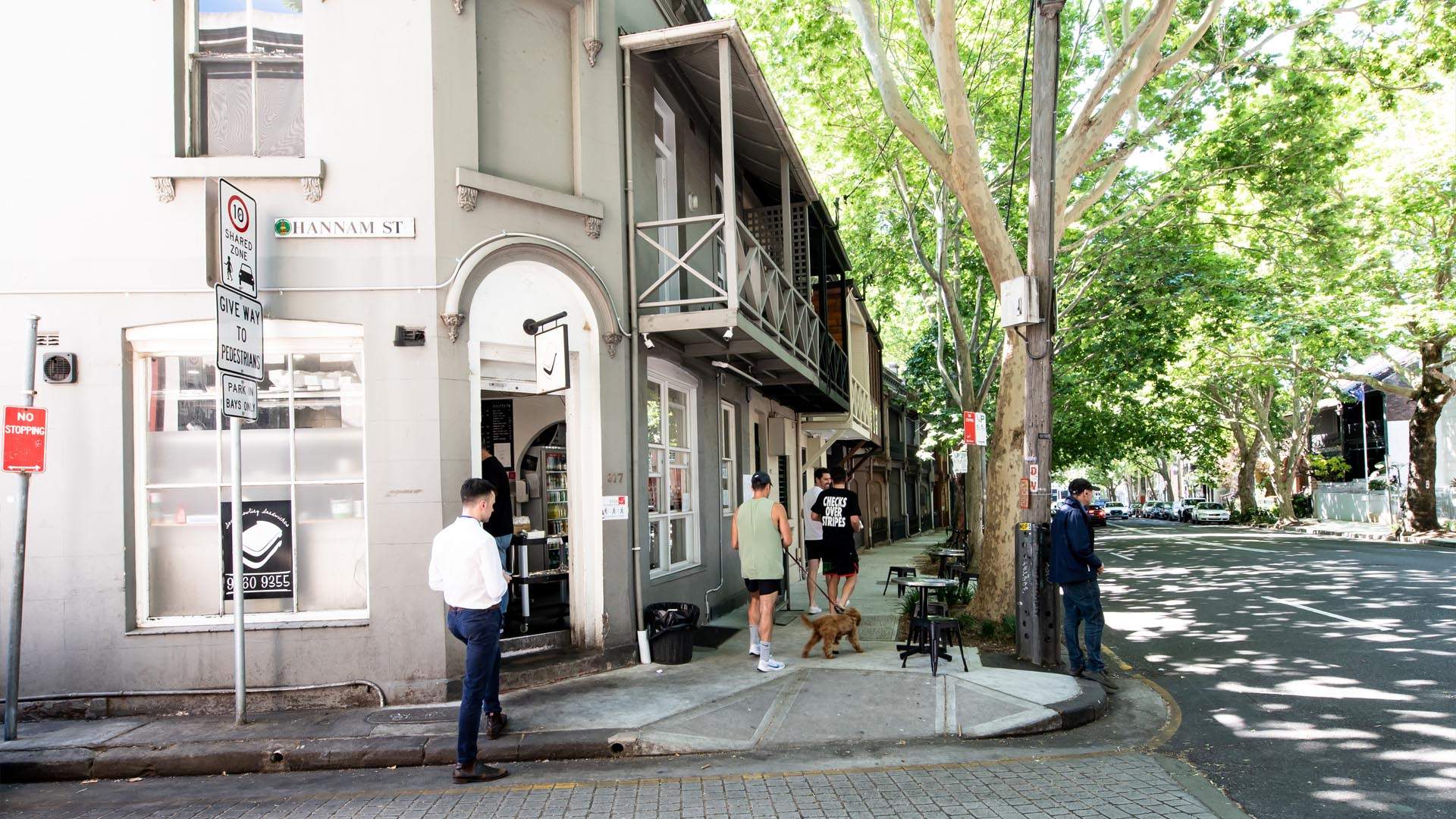 While the chicken schnitzel sandwich attracts something of a cult following, having tasted each and every one on offer, I can confidently say there are two standouts: chilli chicken and vegi. The former uses minimal ingredients to pack a delicious punch, with just lettuce, rocket, chilli chicken and red pesto cooperating to make your lunch break the highlight of your day. The vegi is built on the opposite, containing more vegetables than a farmers market. Forget everything you ever knew about vegetarian sandwiches, because this is all you need to know.
The bold and hungry can add 'The Special' to their sandwich. For $5 extra, you can super-size your filling with potato salad, avocado, caramelised carrots (words cannot describe how delightful these are), boiled egg, tomato and cheese. If just one or two extras pique your interest, then you can add those instead, and they vary between 50 cents and $2 each.
While the sandwiches are the heroes, Dowlo also do a number of generous salads, priced between $11 and $14 (with vegi, chilli chicken, poached chicken, chicken schnitzel, tuna and smoked salmon the available options). Plus, if you've still got room for it, grab yourself one of their muesli cookies. You might not taste a better cookie in your life.
So whether you're a sandwich, salad or snack person, South Dowling Sandwiches has you covered. See you there for (every) lunch.
Images: Cassandra Hannagan