FOOD & DRINK
The Bavarian Bondi Beach - CLOSED
Serving pork knuckles, schnitzels and steins of beer by the beach.
UPDATE: MAY 13, 2020 — The Bavarian Bondi Beach is currently offering its giant schnitzels, burgers, beer and margaritas for takeaway every day between 12–9pm. The 340-gram schnitzels available are The German served with coleslaw ($19); The Aussie with chips and gravy ($18); and a parmigiana served with chips ($21). There are four burgers on offer — Chookhaus ($16), Classichaus ($15), a cheeseburger ($15) and a cheese and bacon one ($17) — plus a range of other snacks and chips. Drinks-wise, you can get draught German and local brews for $5 per 500 millilitres. The margaritas are taken from The Bavarian's sister venue El Camino Cantina and cost $10. They come frozen or on the rocks and come in classic and strawberry flavours. Delivery for food only is available via Uber Eats and Deliveroo.

Situated near the beach on Campbell Parade is The Bavarian: a festive German beer hall. Visitors to any of Pacific Concepts' other German drinking holes will know what they're in for. A range of Australian, German and international brews on tap (served in one-litre steins, of course), plus a lineup of schnapps, cocktails, wines and spirits.
The fit-out is much like the the brand's other venues, with stone walls, alpine timber finishes and a stein chandelier.
Those massive, litre-sized beer steins that The Bavarian is known for serving are accompanied by hearty dishes like crispy pork knuckle with sauerkraut and creamy mash, or crackling pork belly with onion bier jus; plus burgers and giant pretzels. On the menu you'll also find a bunch of sides and salads, as well as the loaded schnittys — from the über-schnitzel to The Texan, parmigiana and six-stack schnitzel tower layered with napoli sauce, ham and cheese, known as the Schnitzel Meister.  So, if you're craving an oversized cold one and some sauerkraut after doing the Bondi to Bronte Coastal Track, look no further.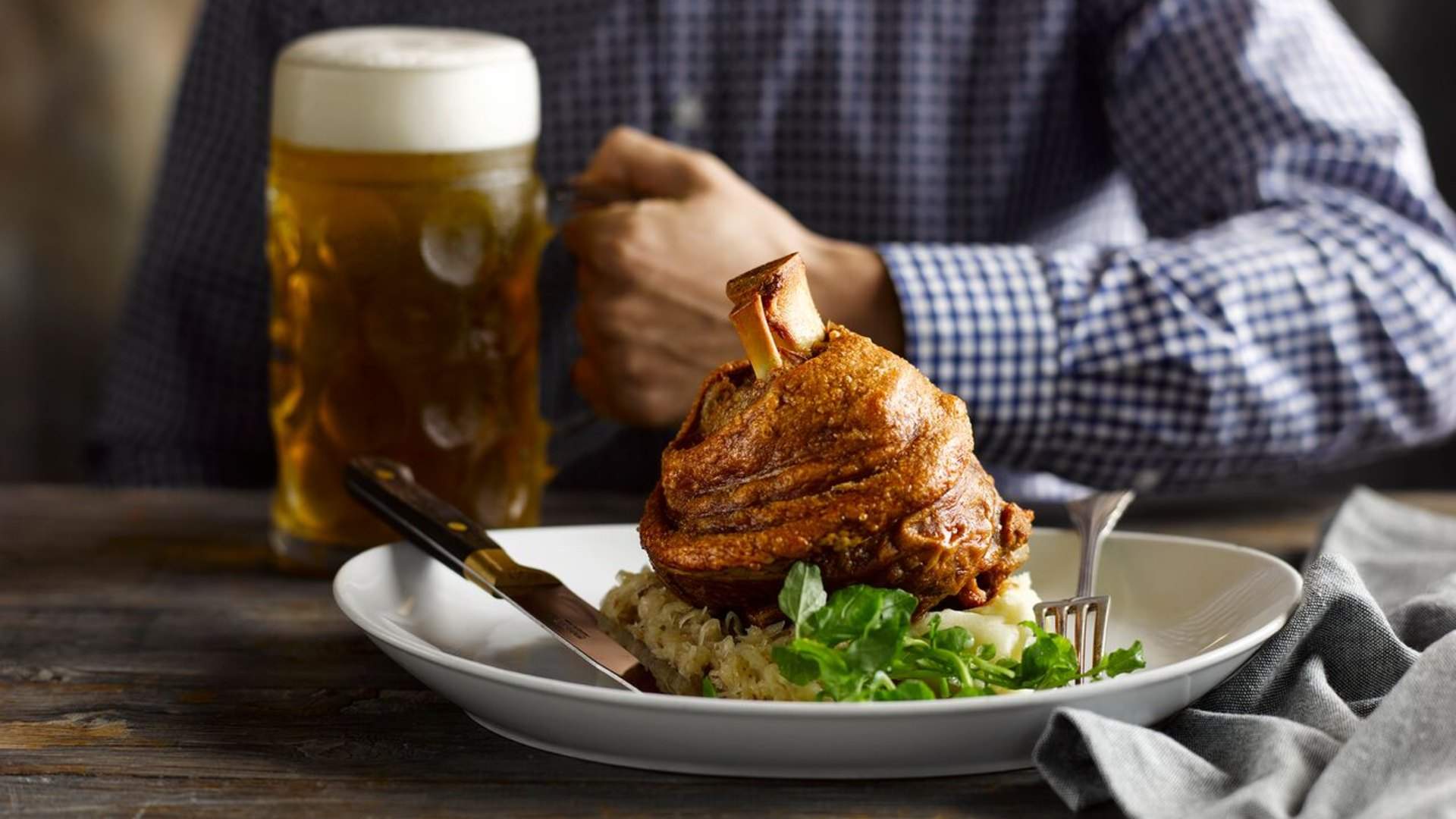 Food & Drink

Saturday, November 27 - Saturday, November 27

Chiswick