Two Hungry Bears
A no-fuss burger joint near the beach stacking sky-high buns.
When the burger craving hits, Two Hungry Bears is the place to visit. Here, the buns are generously stacked — satisfying all hankerings for the hand-held hero.
This gem of a burger shop is open Wednesday through to Sunday and the staff are serious about burgers. Try the royal with cheese — Angus beef, American cheese, McClures pickles, lettuce, tomato and sauce or the Nashville hot fried chicken with American cheese, slaw, McClures pickles and Alabama white BBQ sauce. For plant-eating folk, try the greener pastures burger layered with falafel, pickles, sweet chilli and mayo. You can opt to add a milkshake and fries to go with your burgers, or go all out and order a serving of the loaded fries topped with bacon.
Just a head's up, it can get busy on weekends and evenings so, head down early or call ahead to order. One thing's for sure — come hungry.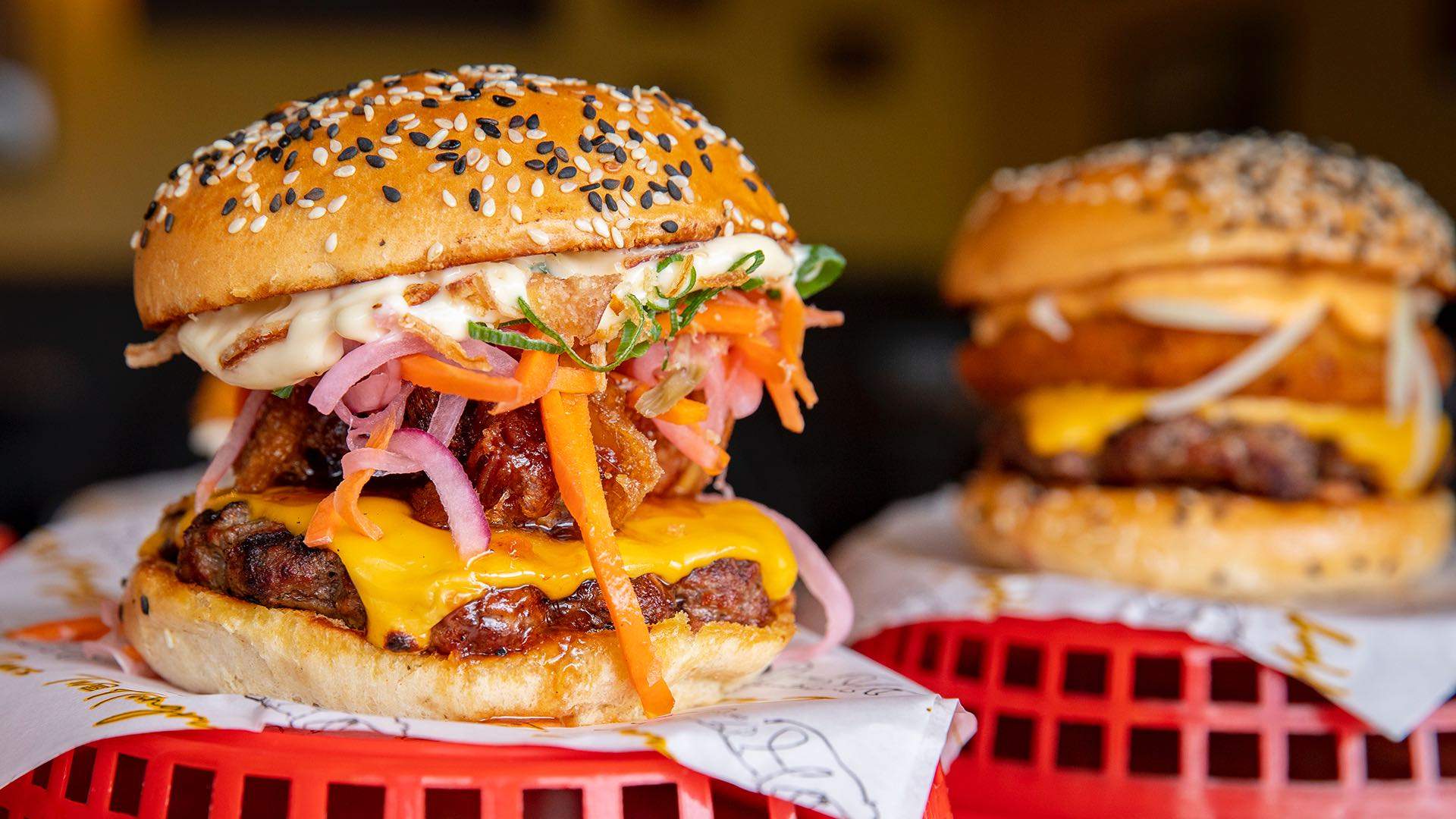 Images: Mel Koutchavlis