Valentinas
The charm of heartland American diners meets the best of Australian cafe culture at this much-hype Marrickville spot.
So you've just finished your latest rewatch of Pulp Fiction, Gilmore Girls or any number of David Lynch classics and you've got a hankering to hit up an American-style diner. Look no further than Valentinas in Marrickville. But, don't fear, this isn't some cheap gimmick. The Livingston Road spot combines classic diner aesthetics and southern dishes with the best of Australian cafe culture to create one of the most-hyped brunch spots in the Inner West.
Head past the pies and doughnuts resting in the front counter and take a seat in the throwback dining room decked out with green corduroy backrests, plenty of wood panelling and branded coffee mugs that give it the appearance of a local joint you'd find in the American Mid-West.
For the traditional diner experience, you can order yourself bottomless filter coffee for $9. But, if you can't pass up your regular latte or cold brew, don't worry, Valentinas isn't committing to the bit that seriously.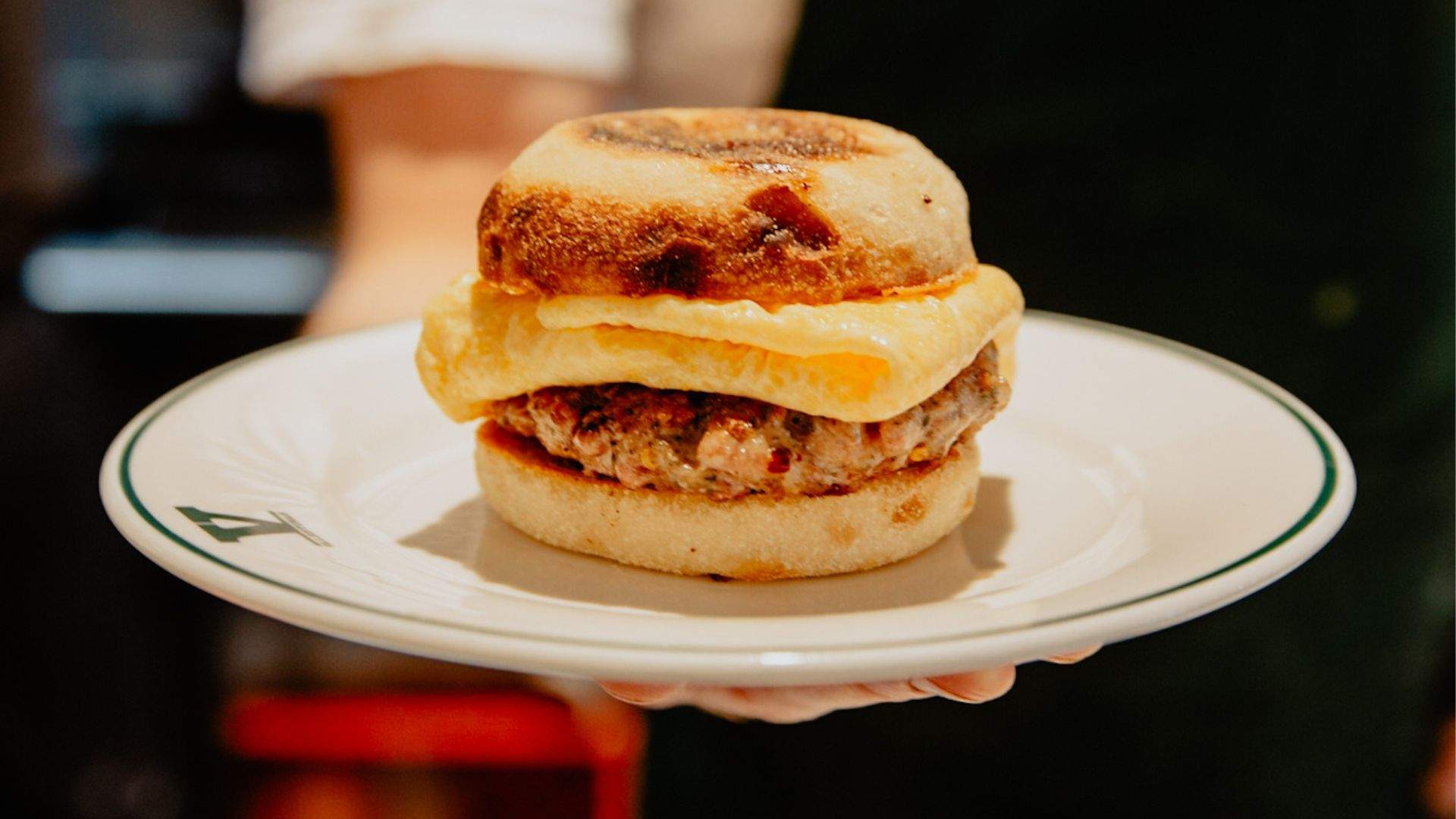 The selection of eats can be broken into three sections. There's the all-day breakfast menu, where breakfast sandwiches ($13.50–17), cheese omelettes ($20) and fluffy pancakes ($9–21) are the stars of the show. Further down you'll find the section of the menu simply titled 'Not Breakfast', where you can order a Whole Beast Butchery patty melt on toasted rye ($24) and a  loaded fried chicken sandwich smothered in your choice of ranch, mustard or hot honey ($17.50).
Rounding out the food is the aforementioned dessert cabinet, offering slices of pie ($9), snickerdoodle cookies ($7) and that day's delivery from Grumpy Donuts.
If this all sounds up your alley, schedule a trip on a weekday or make sure to head over on a weekend when you have time to spare and plenty of patience. Valentinas doesn't take bookings and it's always a hot spot for brunch on Saturdays and Sundays so waiting in the sun for a seat is all part of the experience.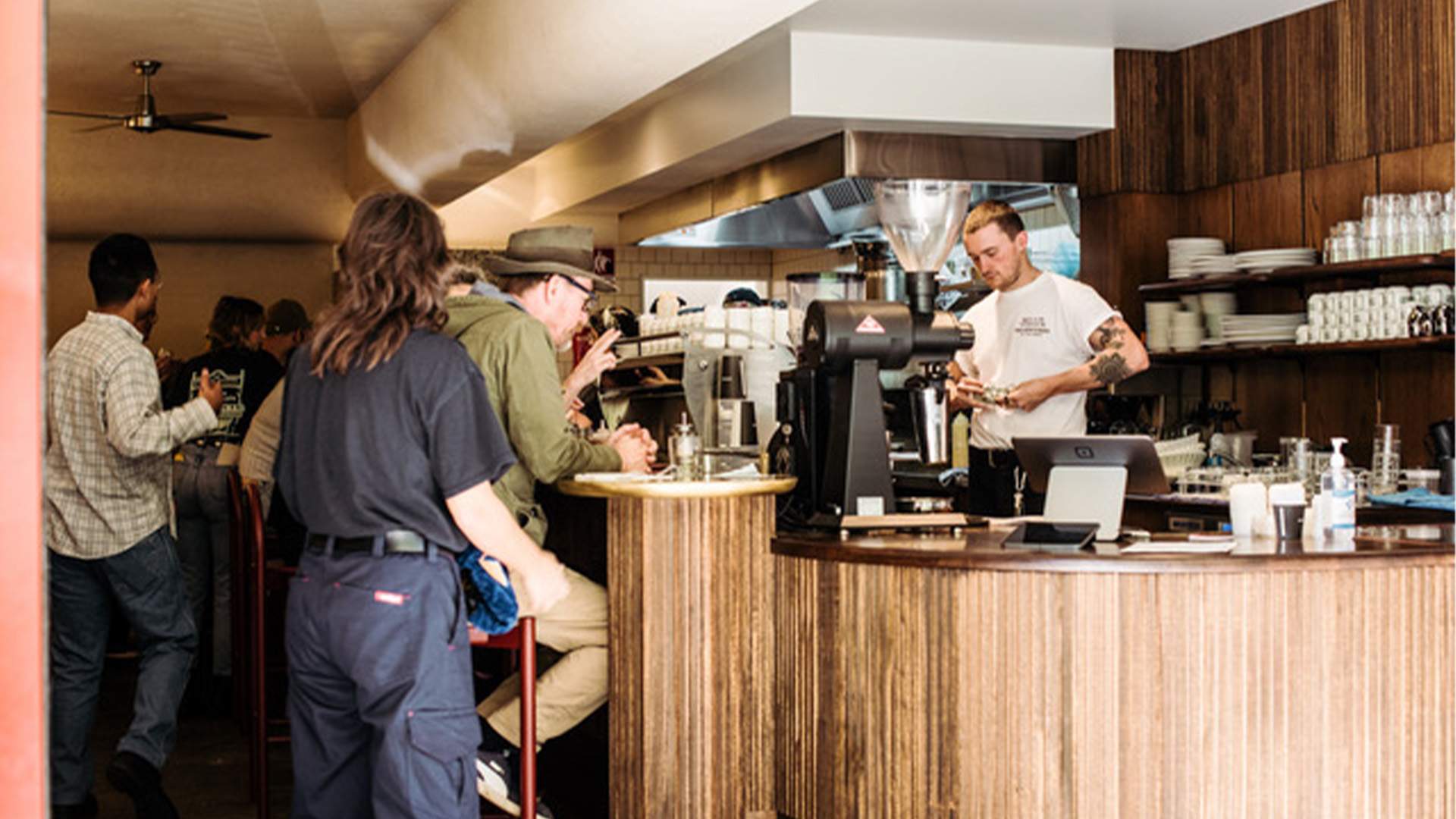 Appears in:
The Best Cafes in Sydney
Concrete Playground Trips
Book unique getaways and adventures dreamed up by our editors