TRAVEL & LEISURE
Five Adventures Through the Great Victorian Outdoors to Plan This Winter
From snowshoeing to a fondue feast to exploring glow worm caves — hibernation is not on the cards this winter.
Five Adventures Through the Great Victorian Outdoors to Plan This Winter
From snowshoeing to a fondue feast to exploring glow worm caves — hibernation is not on the cards this winter.
---
in partnership with

Autumn and winter might seem like the ideal seasons to stay indoors, but, if you don't mind the occasional gust of wind or spot of rain, then regional Victoria presents some incredible adventures. Leave behind familiarity and head to untrodden areas of the country which provide plenty of outdoorsy romps to discover — taking you to some scenic locations that might just include some great food and drink as well.
Over the past few decades, Macpac has been providing new and expert adventurers with high-quality technical clothing that keeps everybody warm and dry no matter the conditions. So together, we've picked out five great outdoor expeditions around Victoria that showcase the very best of that state's natural landscape. Plan an unforgettable trip down to the southeast ­— just remember to pack a jacket.

GO FROM IGLOO TO SKIDOO  
This time of year, Victoria's High Country becomes covered in snow and frost, making it an ideal winter destination. One unconventional trip you can take is the Igloo to Skidoo tour, which leads you on a two-day journey through Mount Hotham's icy landscape and includes some delightful winter-warmer treats.
Set off at sunset, and snowshoe your way through the backcountry, making your way to a hearty feast of French fondue. Stay in a remote eco-village as you slide into your plush, wood-heated snowdome and settle in for one of the best night's sleep of your life. In the morning, you'll wake up to a big brekkie before you round out your wintery escapade with a one-hour snowmobile tour through the sprawling alpine resort.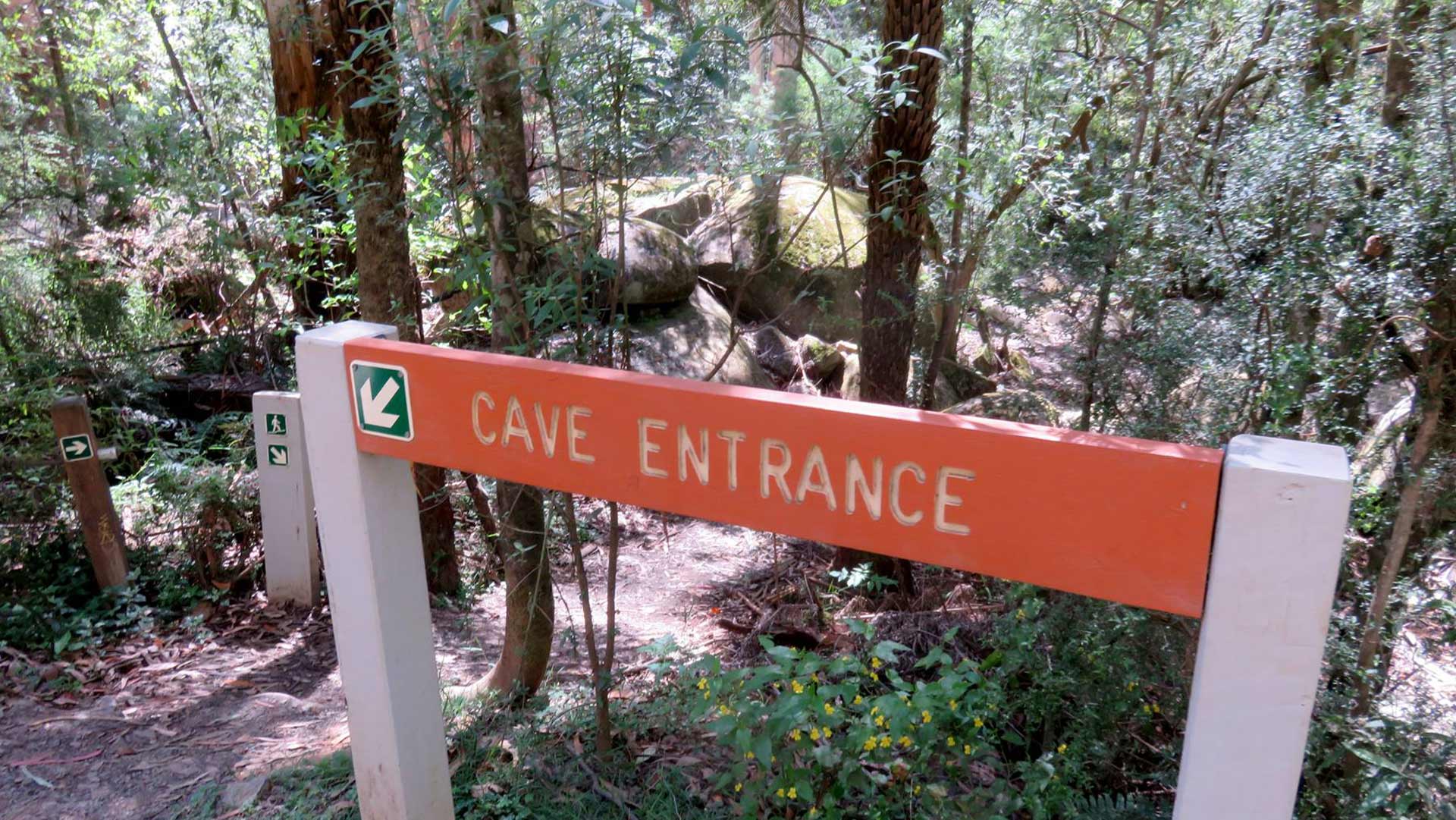 GET SUBTERRANEAN AT BRITANNIA CREEK CAVES
Formed thousands of years ago, the Britannia Creek cave system is one of only five found in the state. Featuring a series of huge underground granite boulders, this place isn't for the claustrophobic. The massive subterranean chasm exhibits flowing streams, phosphorus glow worms and tightly packed rock climbing to delight the keenest of explorers.
This Adventure Caving experience is not for the faint of heart. Prepare to get grimy on your hands and knees as you squeeze and slide your way through dozens of obstacles. Less than a 90-minute drive from Melbourne, the Brittania Creek cave system is one of the best adventures you can have this close to the city.

TAKE AN OVERNIGHT KAYAK TREK
Winding its way down from the Victorian Alps, the Ovens River is flanked by several scenic red gum forests and wetlands that are home to numerous threatened and endangered species. This Overnight Kayaking Adventure tour showcases many of the region's top features as you paddle down the river and make camp once the sun sets. Crowd around the fireside and crack open a beer beneath the sprawling, starlit sky.
Kayakers can choose to use the Tarrawingee Camp Ground as a base, with food and equipment provided throughout the journey, or you can build your own adventure, launching from wherever you please and choosing how many days you'd like to paddle. Once you experience the Ovens River's serene atmosphere, you may be tempted to stay here forever.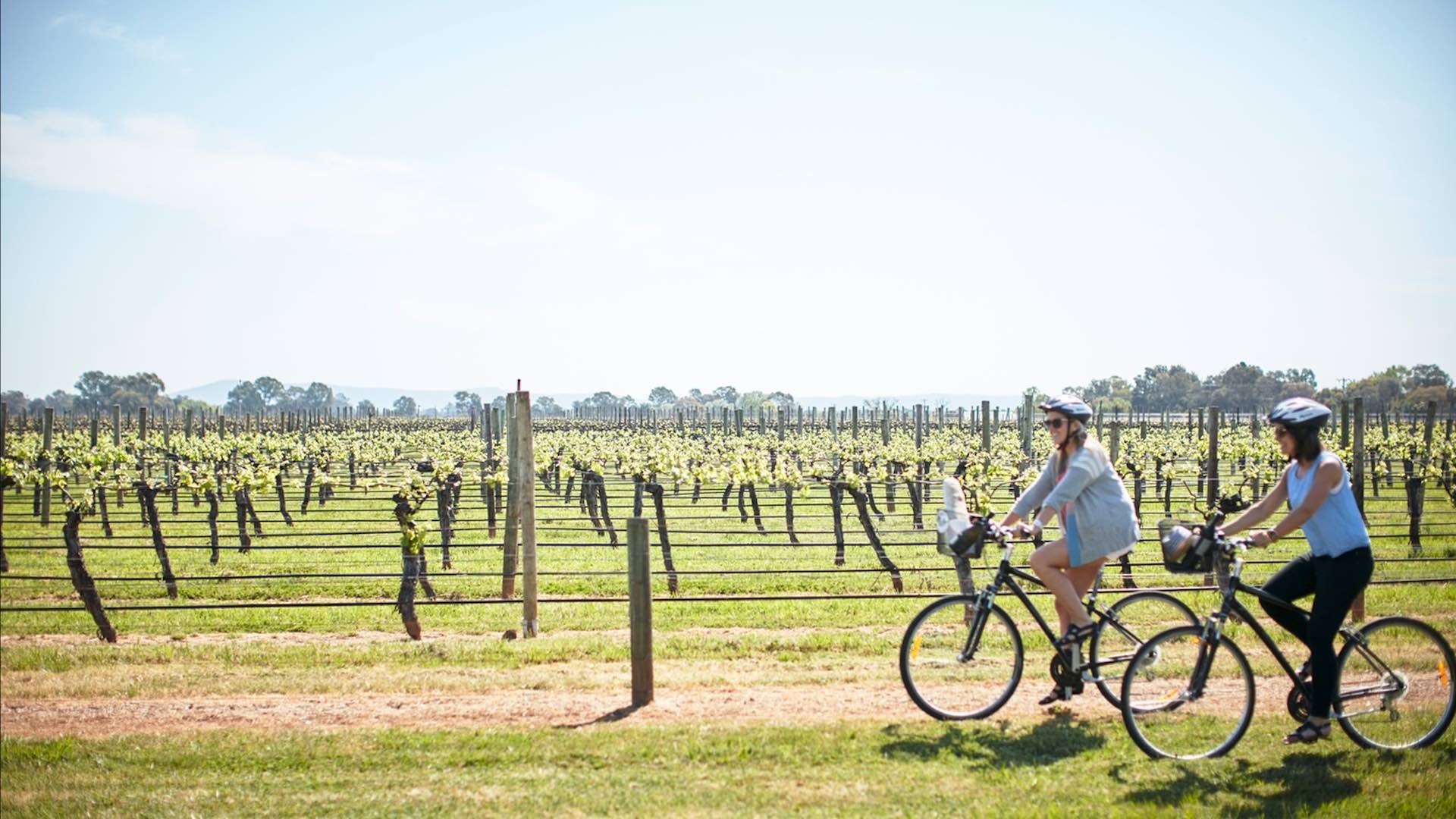 MILAWA GOURMET RIDE
Renowned for its fantastic collection of wineries, pristine countryside and farm-to-table restaurants, Milawa can be found three hours northeast of Melbourne. It's also quite flat, making it ideal for taking a slow peddle through the charming community. The Milawa Gourmet Ride offers visitors a ten-kilometre return bike ride from the Brown Brothers Cellar Door to the Sam Miranda Winery.  There's a wealth of gourmet cafes and eateries along the route that highlight the region's much-loved producers and growers, so make sure you stop in and grab yourself a finely crafted block of cheese or a perfectly made coffee.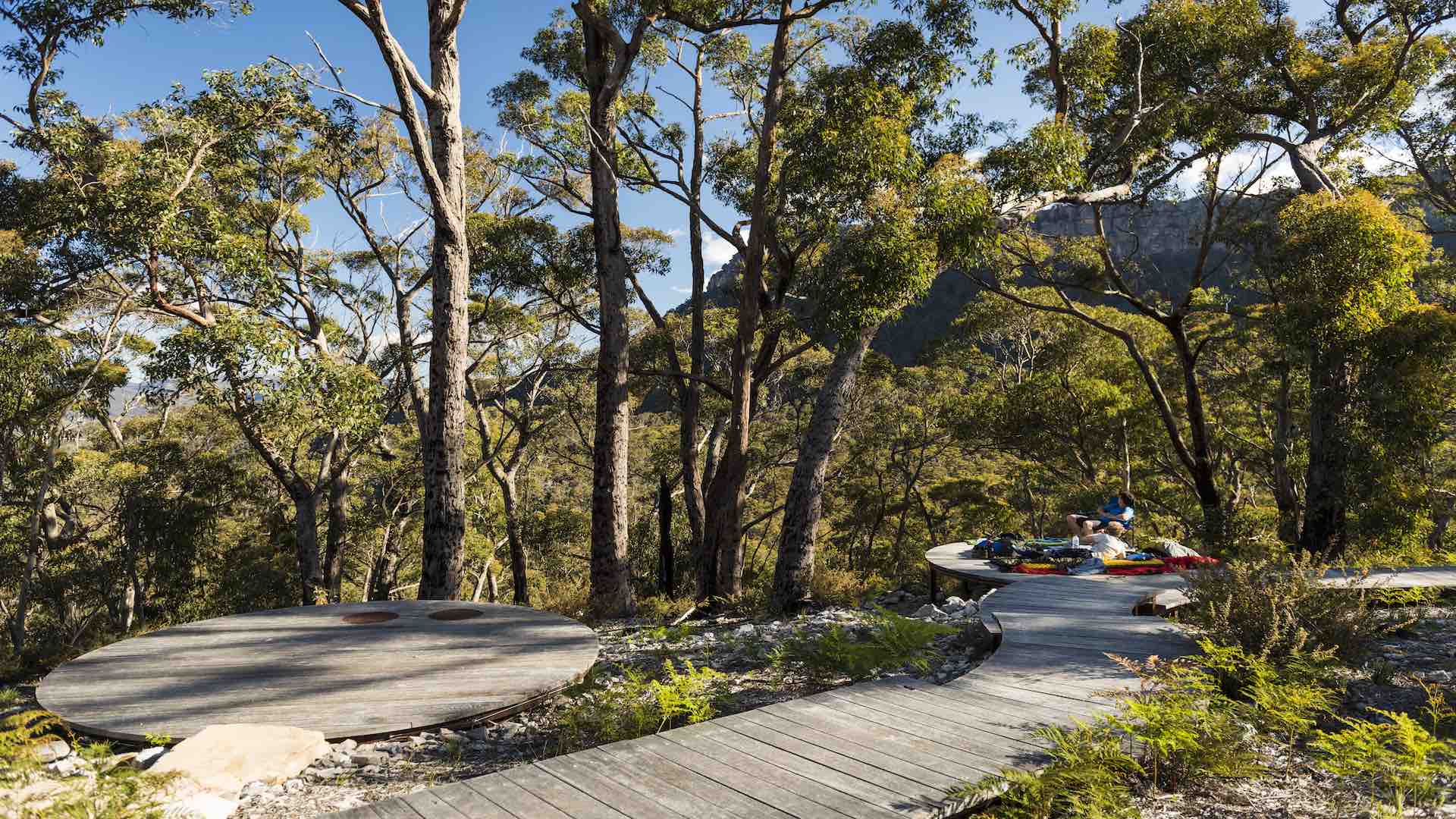 GRAMPIANS PEAKS TRAIL
Undoubtedly one of Victoria's most spectacular regions, the Grampians are hard to beat when it comes to native scenery. The lakes, bushland and wildlife found here are simply remarkable. The Grampians Peaks Trail puts the very best on display. Covering 37 kilometres of astounding countryside, the trail is ideal for a multi-day hike. Plan your trek and take in some of the key highlights. Climb to the summit and admire the impressive view of the entire range, explore the ancient rock formations at the Grand Canyon and take in the views from Mount Rosea, which presents panoramic vistas that span across the Serra and Mount William Ranges.
Published on April 27, 2019 by Hudson Brown