TRAVEL & LEISURE
Five Backcountry Adventures to Take in Thredbo This Winter
Leave tried-and-tested runs behind and venture into unknown territory.
Five Backcountry Adventures to Take in Thredbo This Winter
Leave tried-and-tested runs behind and venture into unknown territory.
---
in partnership with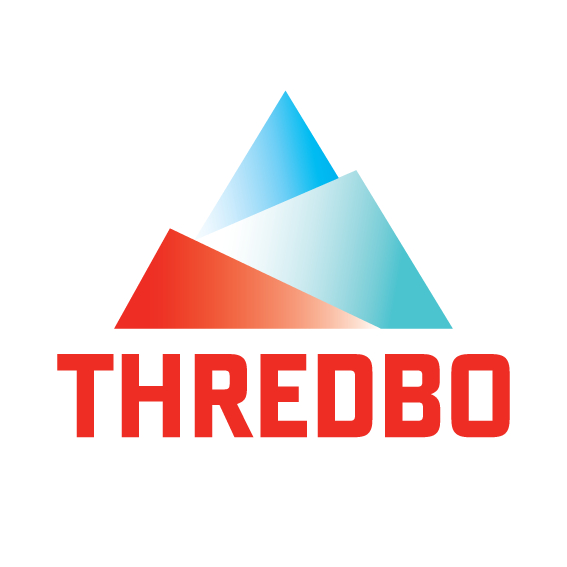 Beyond the patrolled boundaries of Thredbo lie thousands and thousands of hectares of wild mountains, covered in sparkling, powdery snow — untainted by tracks, crowds or lifts. And this winter, Thredbo is taking skiers at every level on a bunch of backcountry adventure tours. Whether you're a newbie who's only ever skied downhill or a hardcore mountaineer, ready to conquer more steep chutes and tight lines, there's a trip for you. Here are five that'll have you strapping on your skis.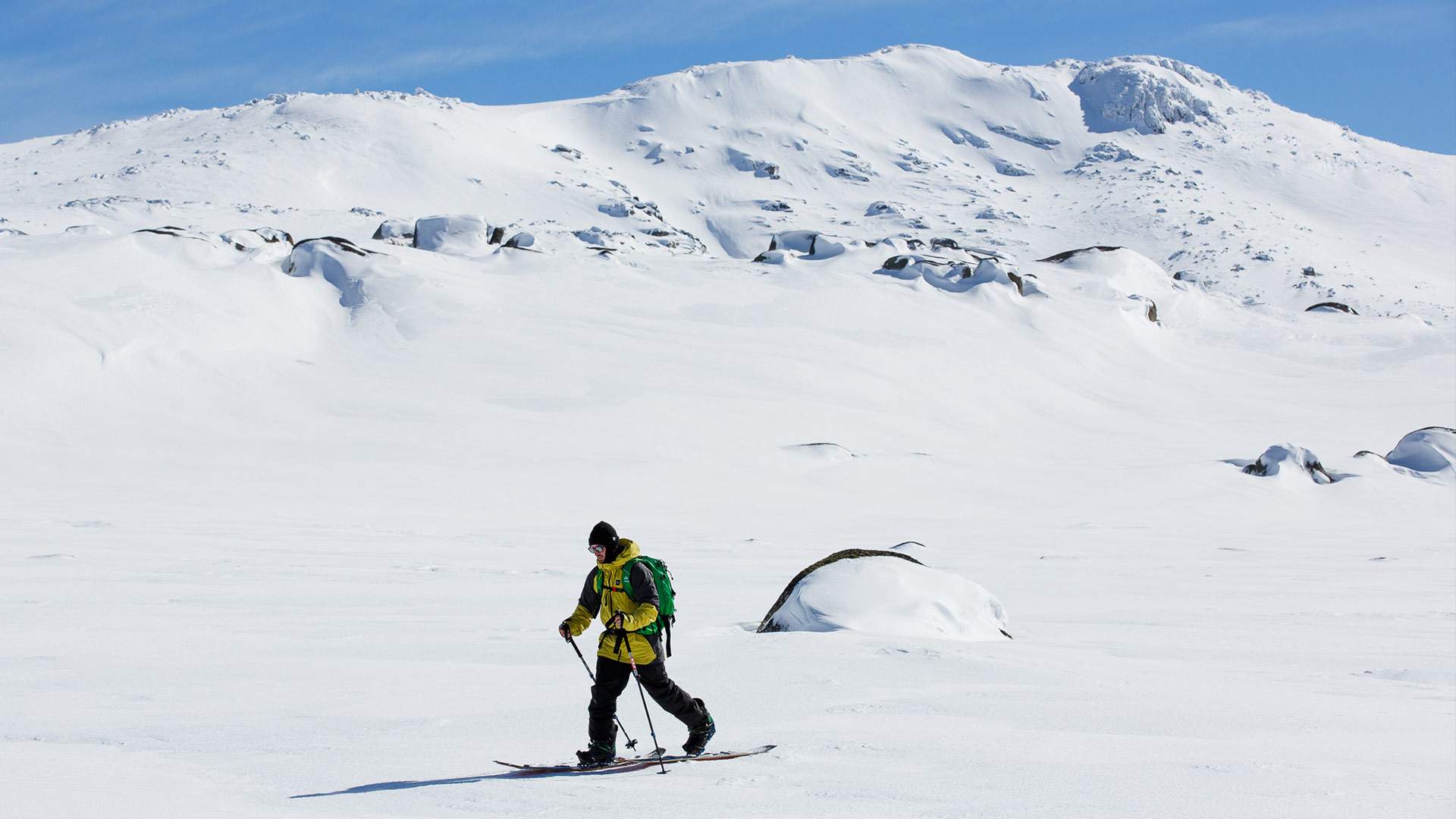 SIGNATURE HILL
If you're not an expert skier, then travelling beyond the well-trodden boundaries of Thredbo might sound terrifying. The good news is that this adventure is designed with you in mind. Under the guidance of an alpine veteran, you'll get a solid intro to backcountry exploring. This includes familiarising yourself with specialist gear, learning how to 'skin' — a technique that allows you to walk in skis (even uphill) — and discovering how to stay safe by reading the terrain around you. Signature Hill is in the Karels Area, and you'll get to spend 3.5 hours exploring it, covering three kilometres and climbing 250 metres. This trip is a prerequisite for the others on this list.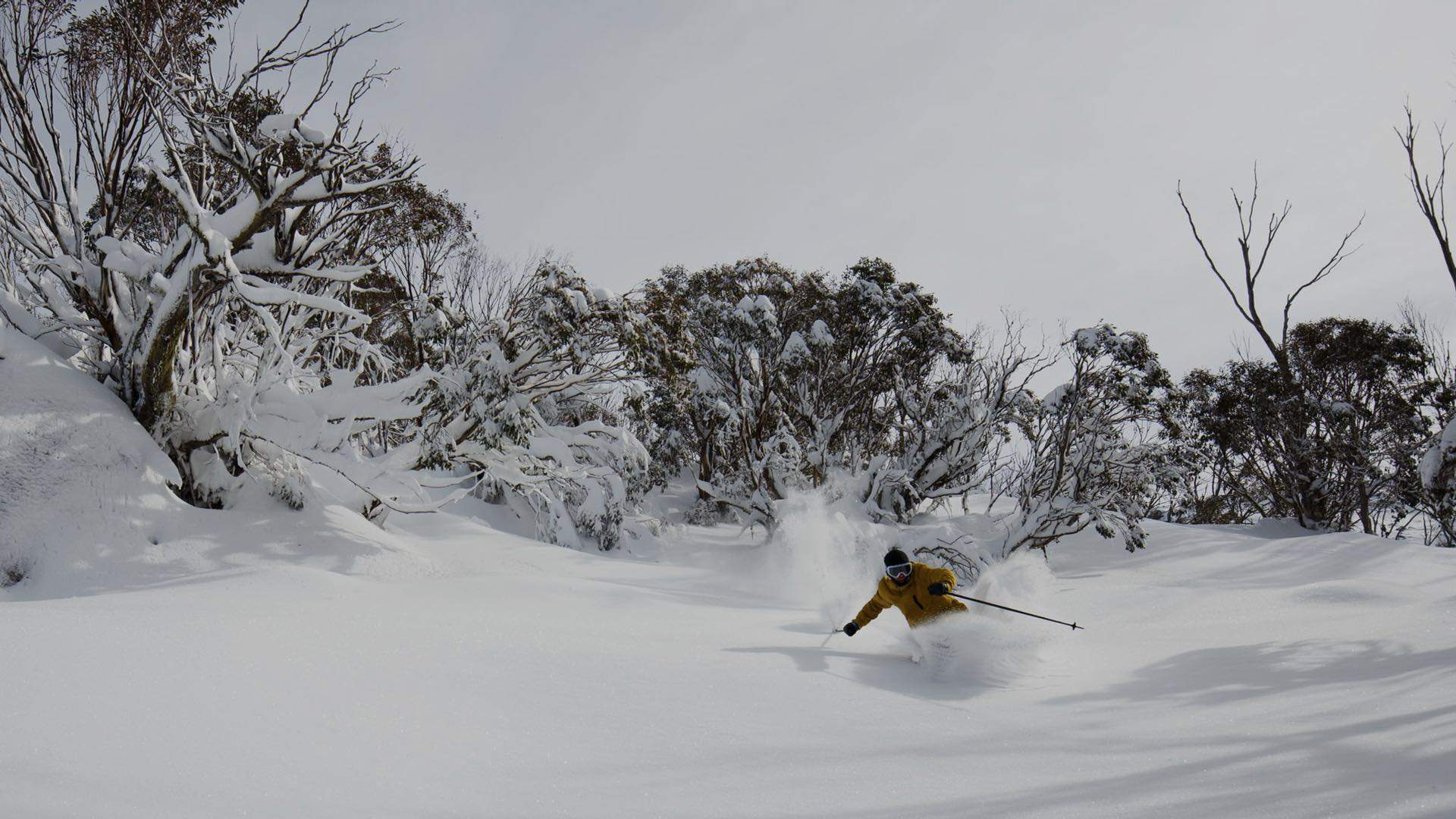 BOGONG CREEK
Once you've conquered Signature Hill, you'll be ready for Bogong Creek. This escapade transports you into a magical section of Thredbo's backcountry for an entire day. Prepare to spend seven extraordinary hours journeying through a mindblowing variety of terrains of perfect, untouched snow. While you're at it, your guide will hone and develop your mountaineering skills, helping you build confidence. By the afternoon, your newfound moves are bound to come in handy, when you'll be meeting some increasingly challenging (but still very fun) terrain. All in all, the Bogong Creek trip carries you along seven kilometres, encompassing a vertical climb of 800 metres.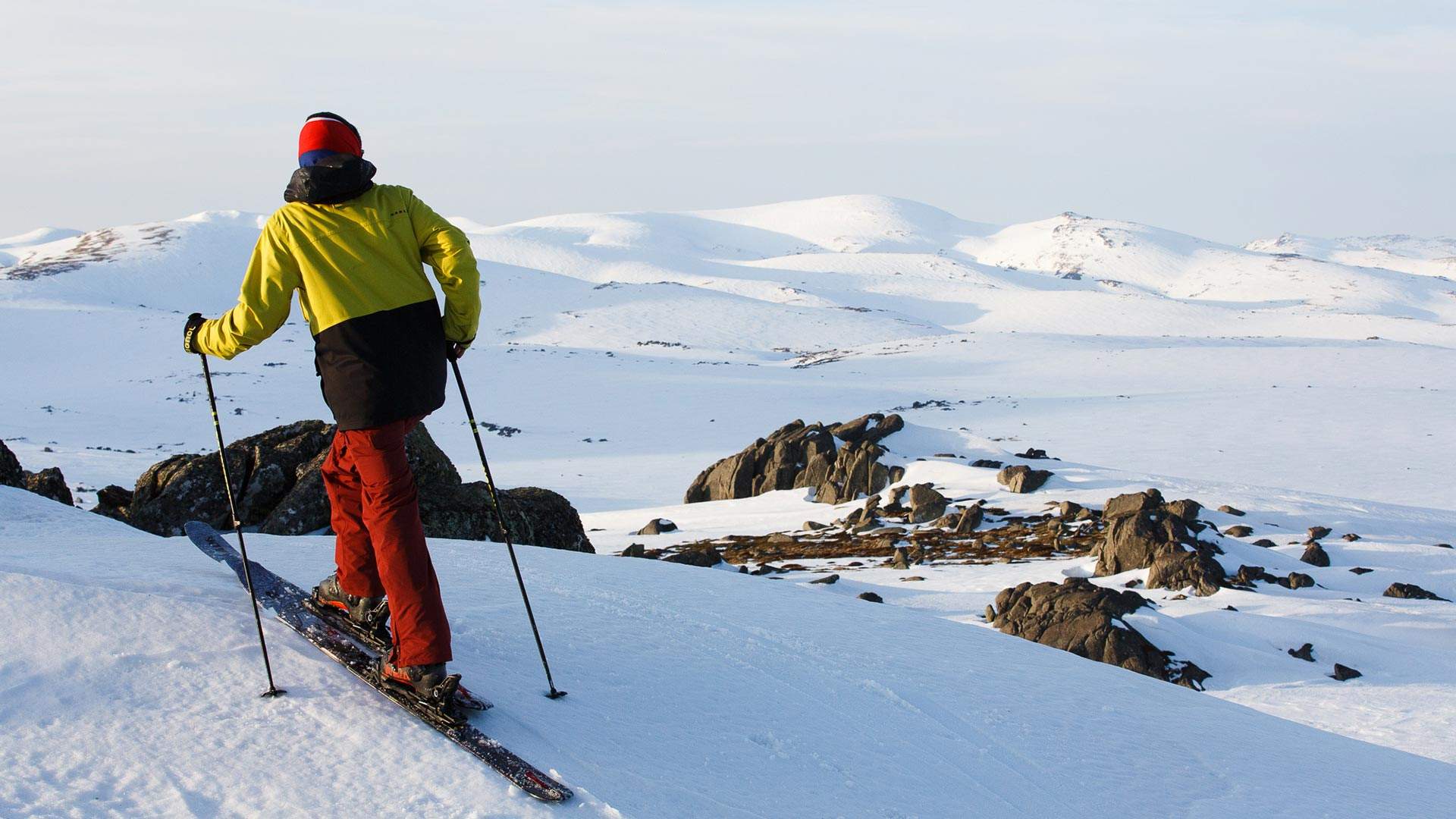 MOUNT KOSCIUSZKO
You might've climbed Mount Kosciuszko in summer, but summiting its peak during winter — surrounded by endless, endless white — is another thing altogether. What's more, getting there isn't as difficult as you might imagine — despite Kossie's peak being the highest point in Australia. The route involves blissfully gentle slopes, so the journey's more about gliding along, taking in the epic scenery, than it is about tricky manoeuvres. In fact, skiers of all levels, from beginners to pros, are welcome. Expect to be out and about for seven hours, covering a total of 14 kilometres and climbing 600 metres. Should time be on your side, you'll stop at Seamans Hut on the way home, a shelter built in 1929 by the family of W. Laurie Seaman who, along with his friend Evan Hayes, tragically died nearby in 1928.

ETHERIDGE RANGE
This is where matters get serious. Etheridge Ridge is right next to Mount Kosciuszko, but the terrain is way more challenging. We're talking sharp drops, difficult spots and obstacles. Luckily, you'll be in the care of an expert guide, so this is definitely an opportunity to take your backcountry prowess to a whole new level. Many of the runs are on the short side, which means you and your crew will most likely establish a skin track before sessioning along the entire ridge. This is an all-day, seven-hour, 15-kilometre long trip, which includes 1000 metres of climbing and a lunch break at Seamans Hut. Ready to take it on? Be sure to have some advanced skiing skills under your belt.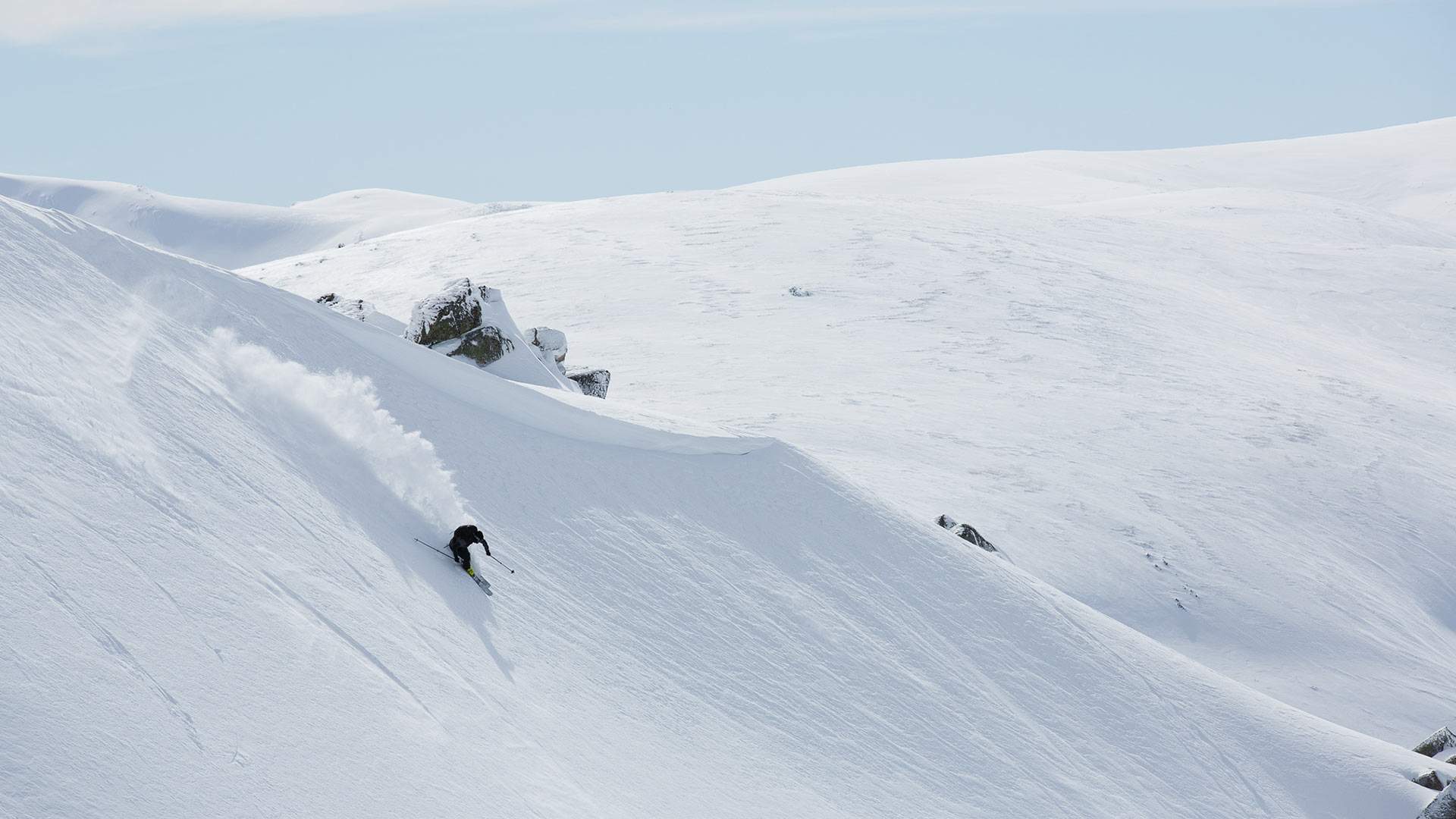 LEATHERBARREL CREEK
Leatherbarrel Creek gives you the ultimate in backcountry touring. Hidden away in a valley at the southern end of the Main Range, this area is real wilderness and feels like another world — certainly a long way from Thredbo's busy slopes. Every sort of terrain imaginable is on offer, from dreamy long runs lined with snow-capped trees to vast open bowls to steep chutes. Whichever way you look, you'll be casting your eye over unbelievable scenery. The only catch is, you'll need expert-level skiing ability to handle it. Leatherbarrel Creek is an all-day, seven-hour, 15-kilometre excursion that climbs 1500 metres.

Check out more backcountry adventures in Thredbo here.
Published on June 28, 2018 by Jasmine Crittenden