InterContinental Sydney and Its Heritage-Listed Building Have Been Given a $110 Million Revamp
The building-wide renovations pay homage to the storied history of the site and introduces an expansive rooftop bar 32 stories up.
A new and improved InterContinental is set to be unveiled in September with the longstanding Sydney hotel and its heritage-listed building being given a $110 million renovation. Included in the revamp will be restoration work on the historic facade, upgrades to all 509 rooms and two new bars.
InterContinental Sydney is located in the restored Treasury Building of 1851. It first opened in its historic Macquarie Street home in 1985 over a century after the building was first erected. The renovation and restoration process has been a two-year journey that started in 2020 and will finally be complete over the next two months.
"An extremely meticulous design process was required to ensure the heritage buildings have been honoured and the new adaptions respectfully integrated," said Tracey Wiles, the Design Leader at the firm in charge of the renovations, Woods Bagot's Regional Interior.
The rooms boast a green and blue colour palette inspired by the nearby harbour and Royal Botanic Gardens, plus picture frame-like windows designed to highlight the views of iconic Sydney landmarks like the Sydney Opera House and the Circular Quay surrounds.
The revamp also includes the introduction of two bars. The first is a classic lobby bar decked out in a heap of greenery, while the second is the sky-high rooftop bar located on the 32nd floor of the hotel. The rooftop has been equipped with an outdoor terrace primed for sipping cocktails as you take in the uninterrupted views of Sydney's skyline.
"We are thrilled to finally share more on what's been happening behind closed doors these past two years," General Manager Jennifer Brown said. "The reimagination of Sydney's most iconic heritage hotel redefines the contemporary luxury hotel experience whilst paying homage to the building's rich past and its many unique stories."
More information on the revamp is set to come down the line before it is officially unveiled in full in September. You can keep up to date with all the news on the hotel's Instagram account.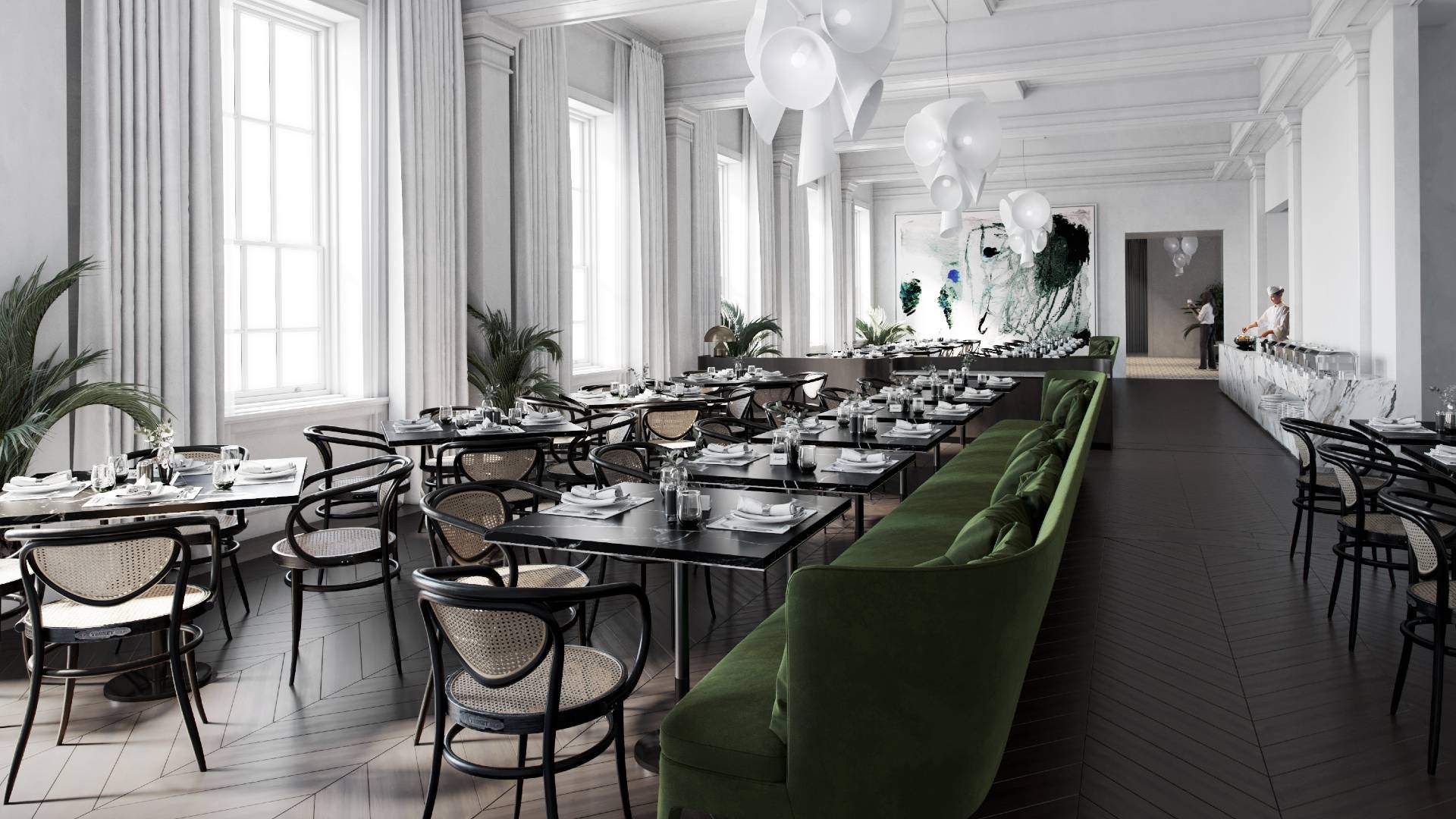 InterContinental Sydney is located at 117 Macquarie Street, Sydney.