TRAVEL & LEISURE
Eight Sydney Activities That Are Fun for Both Kidults and Their Actual Children
Because playtime is a thing to take seriously.
in partnership with

Some see the arrival of children in their lives as the time they transition into maturity. This is not the article for those people.
Jumping on trampolines, climbing obstacle courses, patting baby animals, learning new facts about Egyptian mummies — these are some of our favourite things to do, so it's fortunate that the kids enjoy them as well.
With that in mind, there's no reason why the next family outing shouldn't be to someplace that delights your entire multigenerational crew — mums, dads and sprogs included. We've teamed up with Holden Equinox, the SUV for parents with nothing to prove, to help you find those excursions in Sydney. From treetop swings to cafe petting zoos, these are the destinations where you'll come together to make memories, make Instagram Stories, make a fool of yourself (in a good way) — and all while making your kids' day.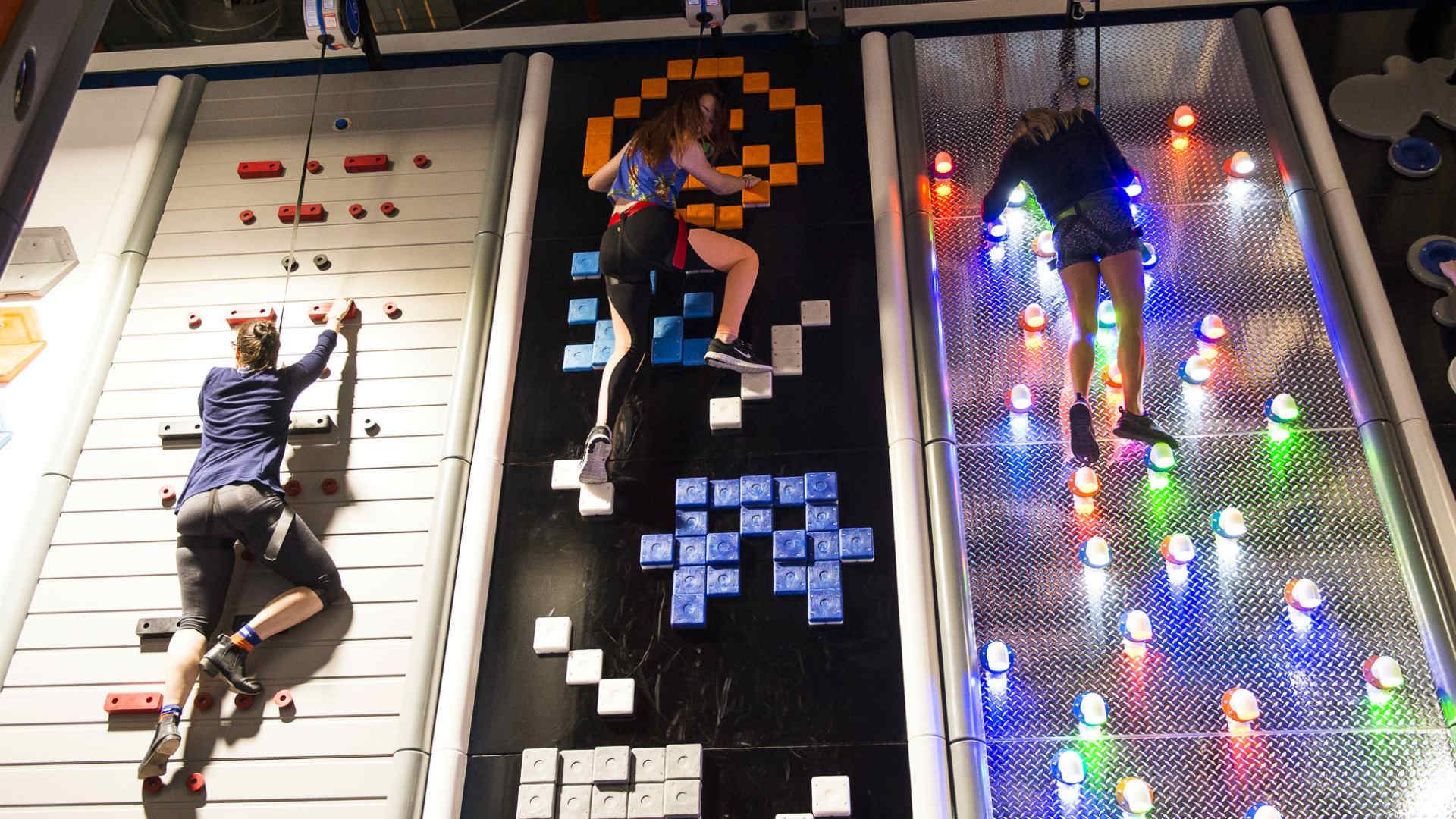 SKY ZONE
Ever been stuck indoors on a wet weekend, and the kids bouncing off the walls in boredom drove you mad? Take them to Sky Zone's indoor trampoline park and you can bounce off the walls together — literally. With over 100 interconnected trampolines, a new indoor climbing centre with mad obstacles and free-fall jumps, and a Little Leapers program for under fives, there's anti-gravity fun to be had for every member of the family. Want to up the ante? Grab your troupe and square off in a dodgeball game that will see you flexing your competitive muscles as you hurtle through the air.
Sydney Corporate Park, Building 3, 160 Bourke Road, Alexandria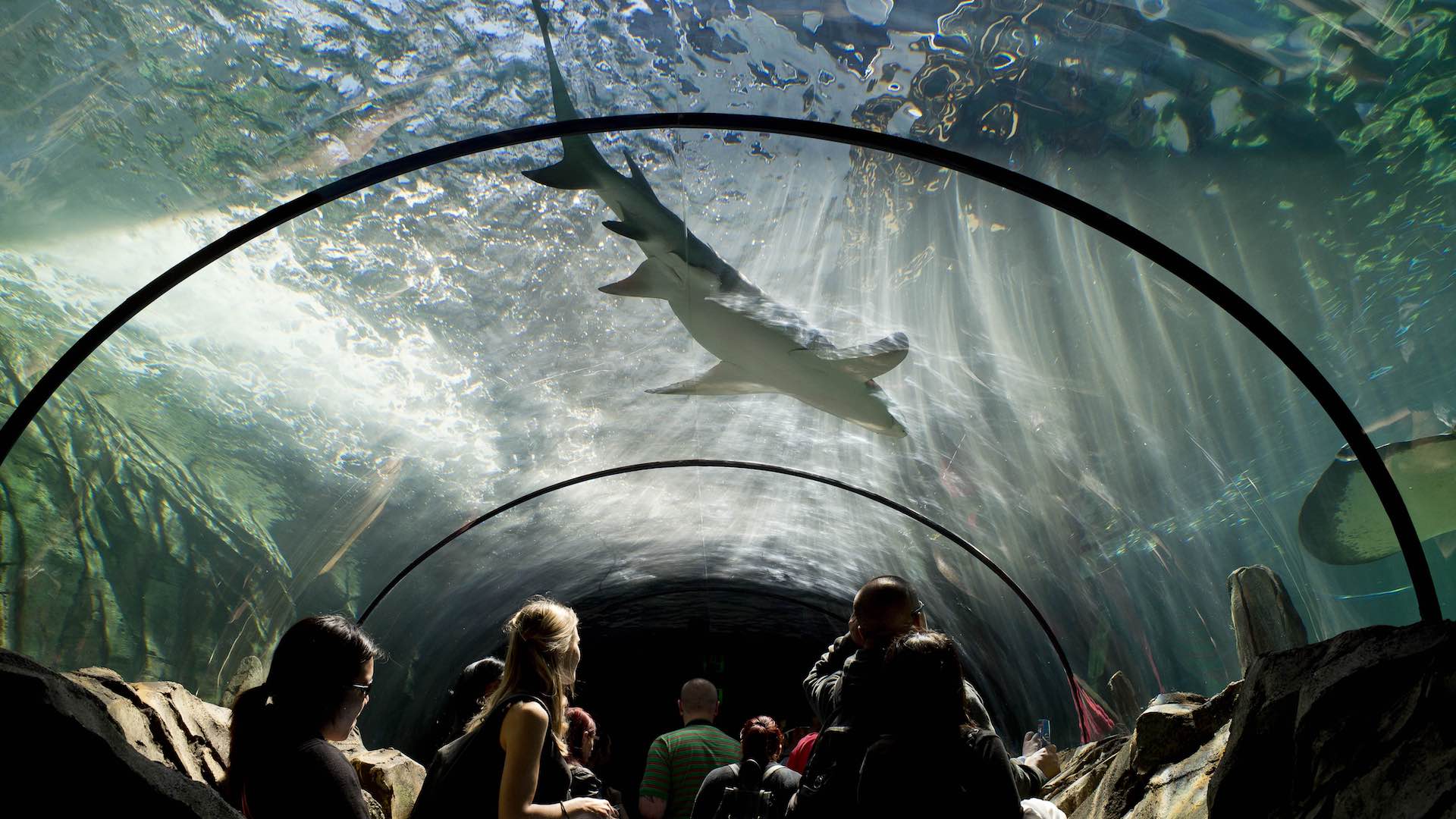 SEA LIFE SYDNEY AQUARIUM
Go on and indulge your inner Jacques Cousteau at the Sea Life Sydney Aquarium, where you can wander the underwater depths and try to find Nemo or 12,000 of his aquatic buddies, including sharks, dugongs and stingrays. And the fun isn't limited to what's under the sea. Last year the aquarium added the ride-through Penguin Expedition; its rafts take you into a rugged sub-Antarctic environment (maintained to a chilled but comfortable 6°C), right into the heart of a colony of king and gentoo penguins. Meanwhile, old-school favourites like the Discovery rock pool let kids big and small get hands on with sea stars, crustaceans and shark eggs.
1-5 Wheat Road, Sydney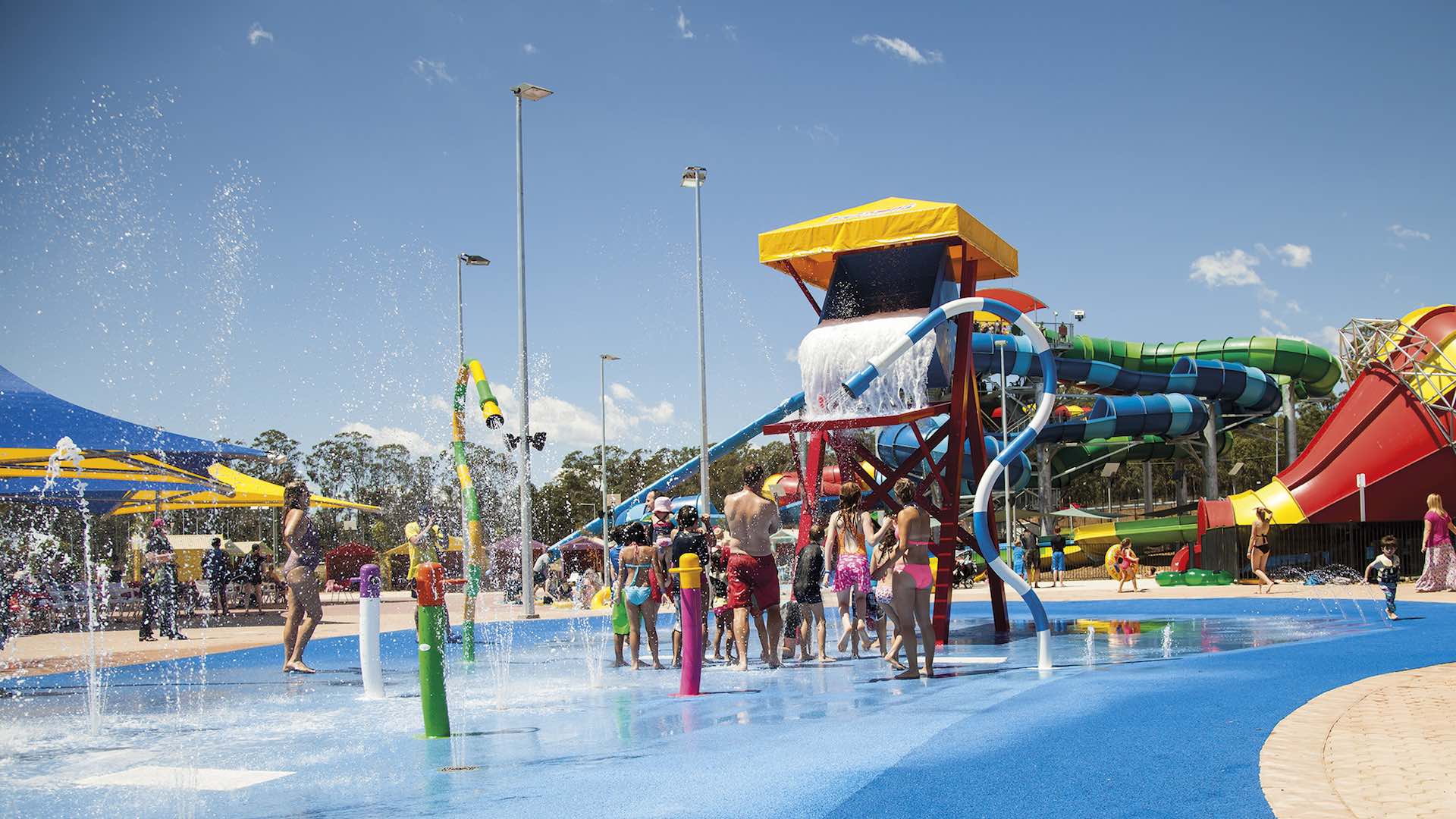 WET'N'WILD
Remember the joy of rushing down an overheated plastic slide at your local council pool? Well water slides have come a loooong way since then, and Wet'n'Wild's 40 slides — one featuring a 12-metre almost-vertical drop followed by two 360-degree loops — are an adrenaline-junkie's best friend on a hot summer's day. Ten kid-friendly water slides (ie ones that won't drop your littlies down a vertical chute) and a splash zone mean a dedicated adult (say, gran) can watch them as you indulge your inner thrill seeker. The park opens at 9.30am, so arrive early to snag a sun-lounger or patch of lawn (both disappear quickly), or splurge on cabana hire if you're feeling indulgent.
427 Reservoir Road, Prospect
TARONGA ZOO
Snuggle up to a koala, feed a cheeky penguin or go on a tiger tree — or step aside and let your little sprog get in on the action. There's way too much kidult fun to be had at Sydney's favourite zoo, and after a day traipsing through bird sanctuaries and lemur forests, The View a la carte restaurant is the perfect spot for a well-earned vino or beer. If playing Attenborough for a day wasn't enough, the new sky-high adventure, Wild Ropes, means you (or your little one) can burn off any extra energy on flying foxes and aerial challenges set to the picture perfect background of Sydney Harbour.
Bradley's Head Road, Mosman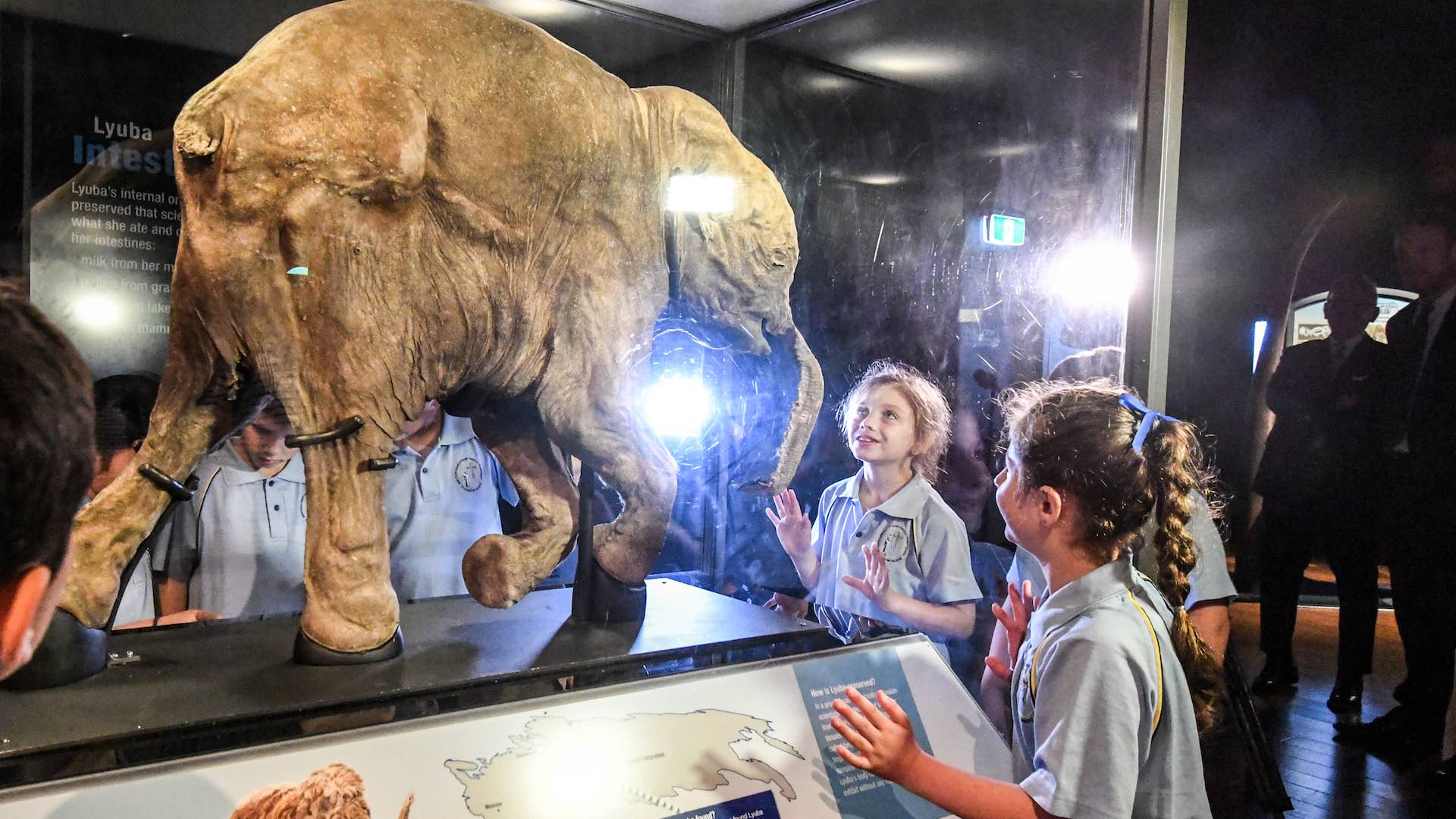 AUSTRALIAN MUSEUM
If the Australian Museum is every hip parent's day-out crush, the 200 Treasures exhibition in the restored Westpac Long Gallery exhibit makes it even easier to bring your offspring along for the date. The 350 curated objects on display — including a 2000-year-old Theban mummy coffin, a Tasmanian tiger pup and a cape given to Captain James Cook in Hawaii — are nothing if not Very Good For Their Education. If your little one isn't taken with them, there's always the dinosaur exhibition and gallery of spiders. Want to experience your own night at the museum? DinoSnore is perfect for inquisitive mites who aren't afraid of the dark and love a sleepover.
1 William Street, Sydney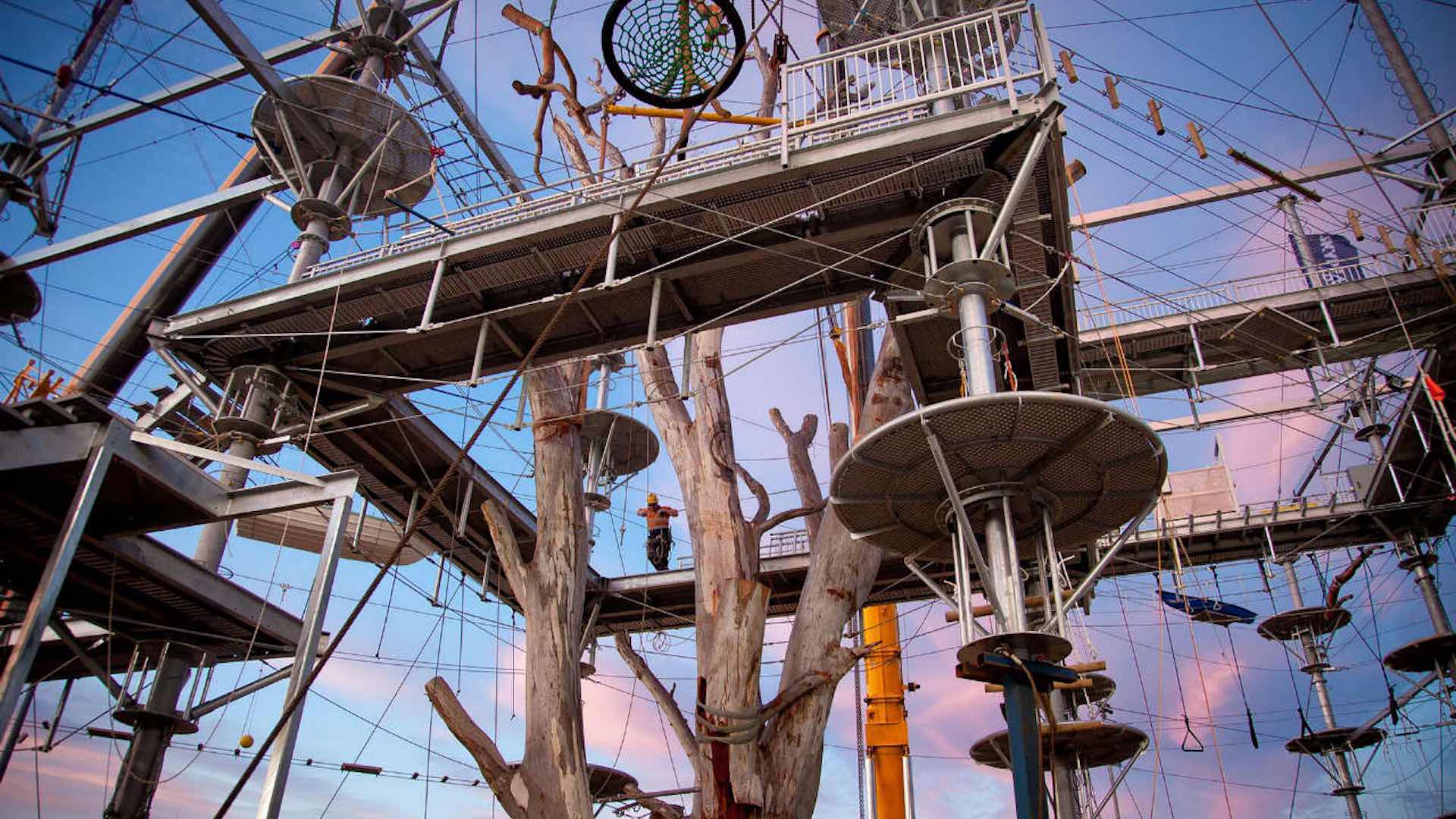 SKYPEAK ADVENTURES
Thrill-seeking parents and their offspring have a new place to get their adrenaline fix: Sydney's newest aerial park, Skypeak Adventures. Play tug-of-war or ride a bike across a balance beam four storeys in the air. Or climb your way through a series of obstacle courses and challenges, all suspended high in the sky. Think bridge walks, barrel runs, rope climbs, chasm jumps or trapeze swings, 22 metres above ground. Your little one not a daredevil? The free Skypeak Tree Tourist Walk and Kids Course also cater to little adventurers who prefer to be closer to terra firma.
243 Forrester Road, St Marys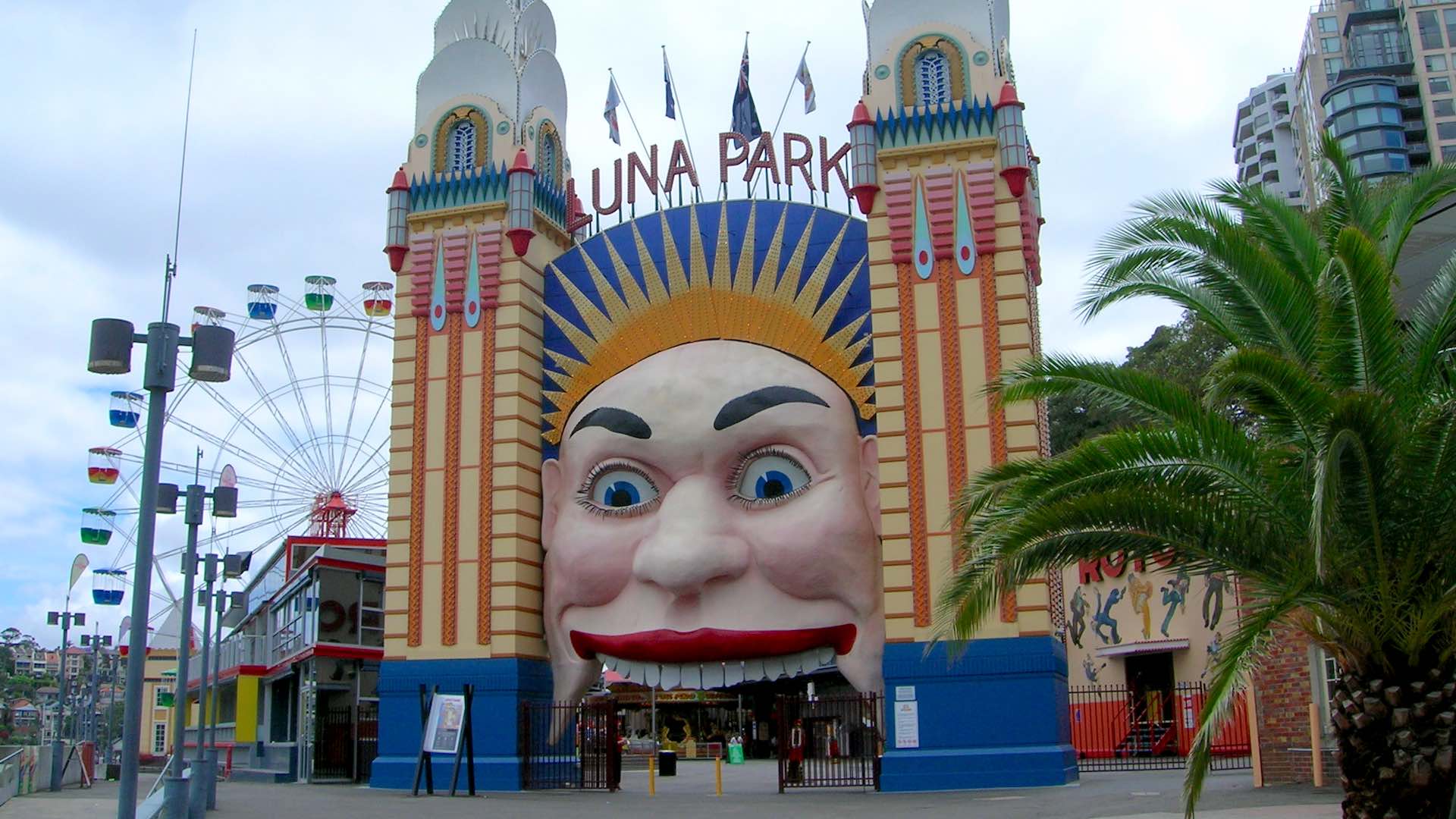 LUNA PARK
What school holiday as a kid was complete without a train ride over the bridge or a ferry trip under it to Luna Park? If your ankle-biters have gone too high-tech, introduce them to old-school but Insta-worthy faves like the 40-metre Ferris wheel, and the mazes and mayhem of Coney Island. For anyone older and wilder, start with the rattling Wild Mouse roller coaster and work your way to the Hair Raiser and its 50-metre, high-speed drop. Got a big crew? Go on a cheap Monday during the school term and save your dollars for sugarific treats or sideshow games. Laughing Clowns anyone?
1 Olympic Drive, Milsons Point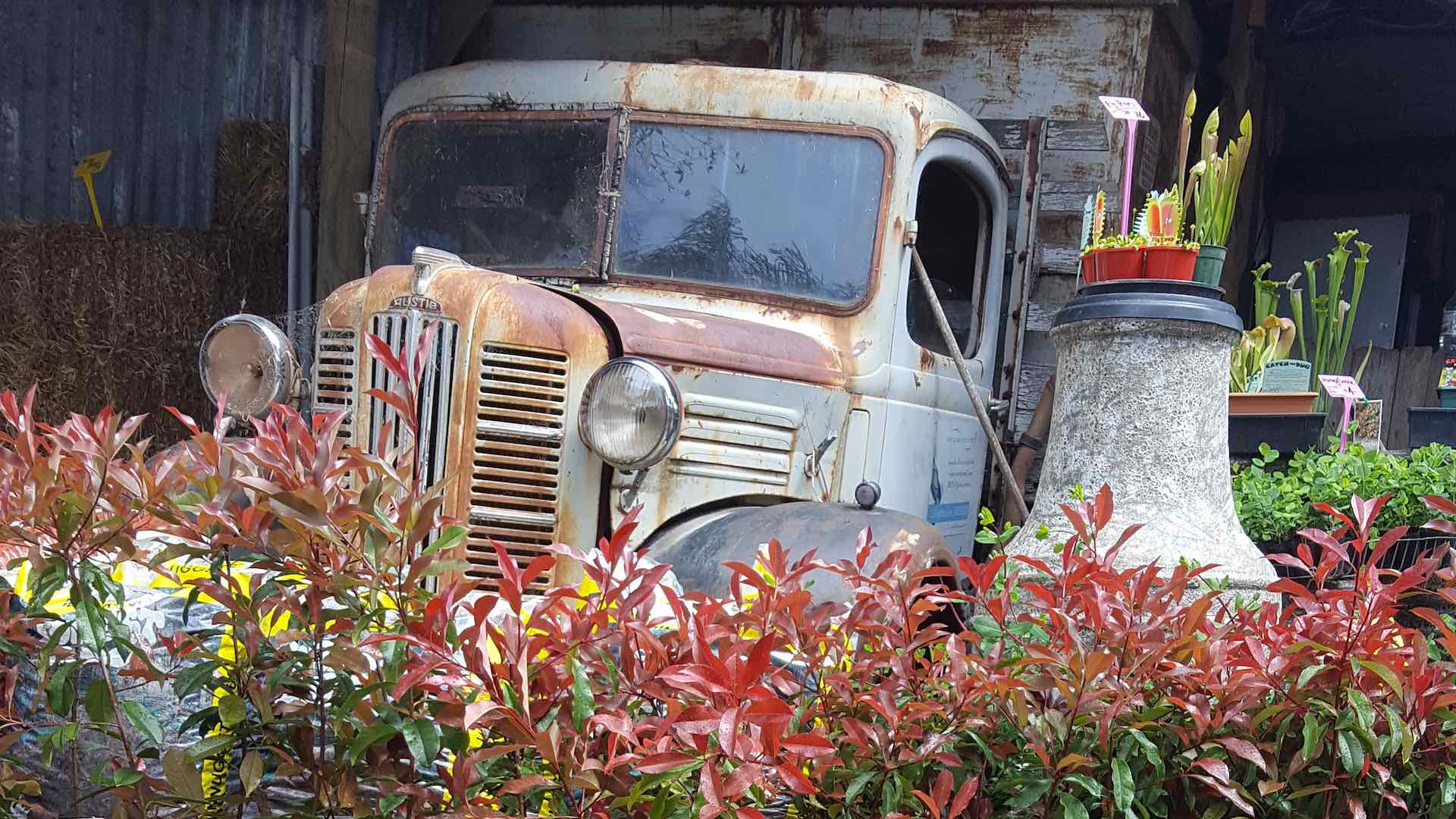 NEW LEAF NURSERY
Pink chickens foraging for food, a cool cafe serving barista-made coffee, and a nursery where you can live out your River Cafe sustainability dreams — what isn't there to love about this quirky gem tucked away in the northern beaches? For little ones, New Leaf Nursery has a petting zoo with guinea pigs and a junkyard-style playground; think repurposed tyres, shabby chic chairs, teepees and old pianos. Kidults with green thumbs can go wild in the nursery, which stocks everything from edible plants to native bush tucker and raised garden beds. Fancy a backyard pet? New Leaf specialises in chooks and ducks, so indulge your homestead dreams and bring home a bantam brown or silkie chicken.
224 Powderworks Road, Ingleside
Drive your family on adventures in and outside of town in the Holden Equinox, the SUV for parents with nothing to prove. Find out more on the Holden website.
Published on December 07, 2017 by Francesca Millena