TRAVEL & LEISURE
Eight Sydney Beach + Eats Trips to Make Before the End of Summer
For the ultimate summer's satisfaction, combine your beach excursion with a foodie one.
Eight Sydney Beach + Eats Trips to Make Before the End of Summer
For the ultimate summer's satisfaction, combine your beach excursion with a foodie one.
---
Sydney, we have the beaches. And we have excellent things to eat. Beach days are what we do best: refreshing the body, restarting the soul. So where to go when you flick your bathers out of your bum and go to grab some lunch? You want fresh, uncomplicated food. You want big flavours that sing with sea salt. Here, in celebration of the Good, the Bold and the Sandy, is a guide to your best beach eats around town.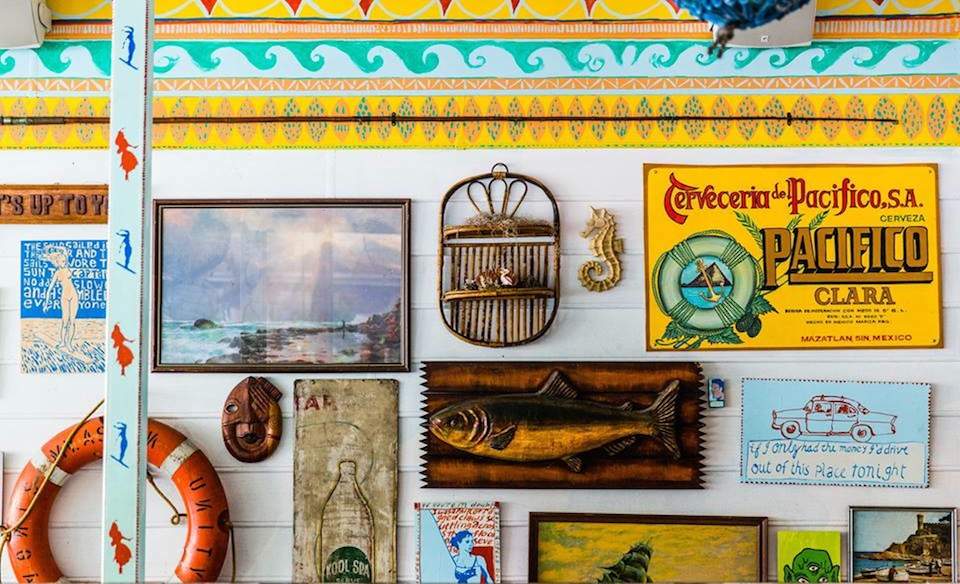 PALM BEACH + CRANKY FINS
Nearly not Sydney and bustling with Home and Away fans and Sydney's weekending wealthy, a visit to Palm Beach takes a little dedication through traffic. But this is a beach worth getting up early for. The peninsula feels almost end-of-the-worldly, so cares wash away with the first dip. To avoid crowds, throw your towel down at the Pittwater side. Alongside Barrenjoey Road the strip hosts calm water, extraordinary views and Cranky Fins Holidae Inn (1 Beach Road). From the boys serving up The Bucket List at another beach yonder, this splendidly bright beach shack is styled like a Byron backpackers. Fish and chips; soft, spiced tacos; and well-priced margaritas — it's a yummy, noisy, friendly place.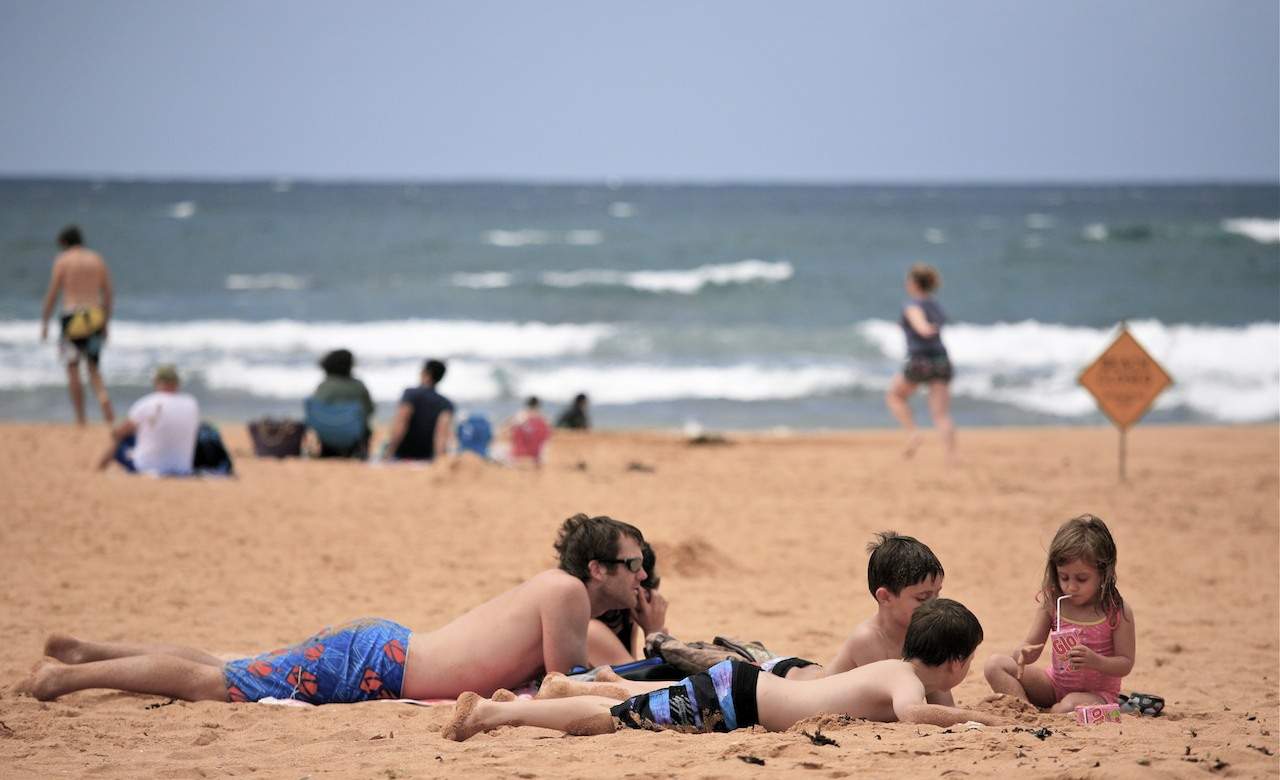 MONA VALE + THE ARMCHAIR COLLECTIVE
Mona Vale and its surrounds are notably surfers' beaches, not gluttons' ones. But make the tricky trek to this beach and kick back in front of the sparkling sea. For lunch, you can't beat The Armchair Collective (9A Darley Street East). The Collective Beef burger is all manner of good things (caramelised onion, beetroot, aioli) after a day in the sun. If you can bear to accompany it with a hit of dairy, get the ultimate fat/sugar/salt coma — the holy trinity of beach days past — with the salted caramel and peanut butter smoothie. Yes, it is exactly what you're imagining, and then some. Wander on back to the beach, fingers licked and belly bursting, to collectively kick back and do nothing else besides.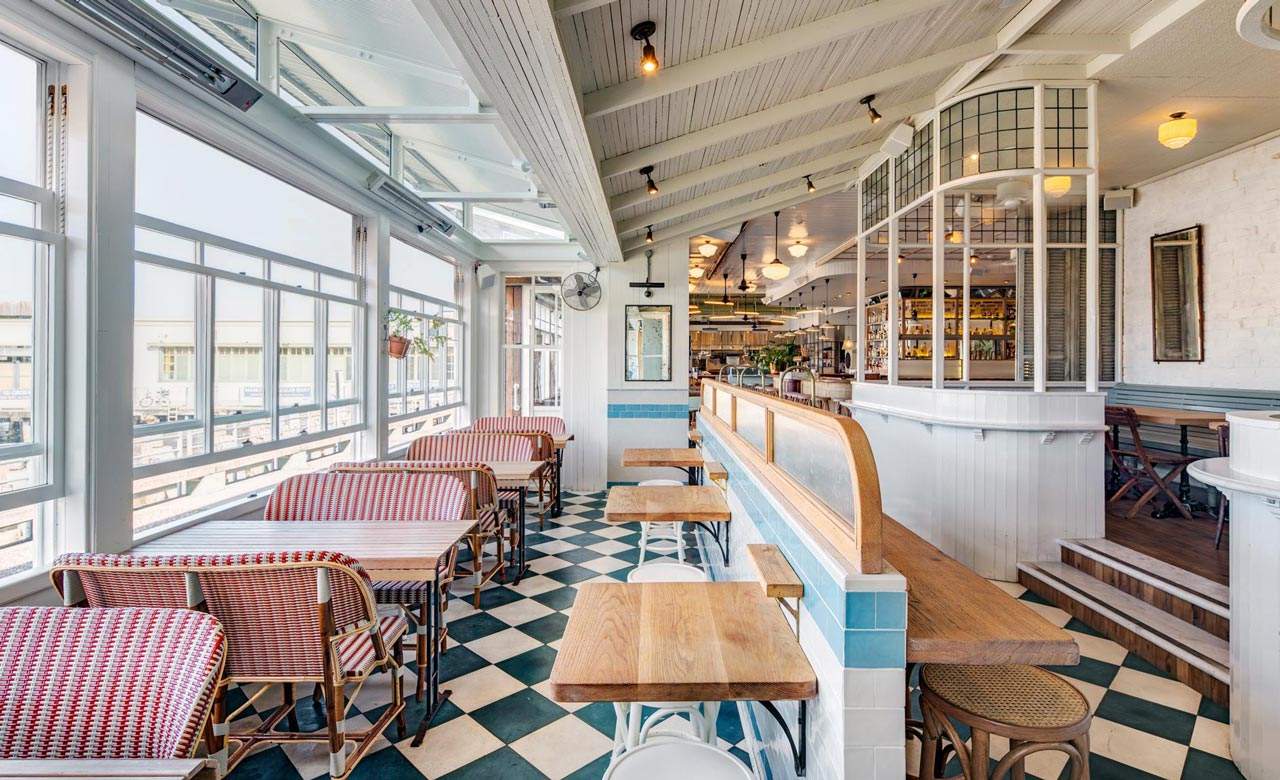 LITTLE MANLY BEACH + PAPI CHULO
"Seven miles from Sydney and a thousand miles from care." So said the 1940s ferry slogan, and really, arrive in Manly and you could almost be in south California. The peninsula offers gorgeous beach — both surfing strips and quiet coves — and great food, from healthy to decadent. For lapping (not slapping) waves, head to the small, secluded patch at Little Manly Beach. With its clear water and wreath of waterfront homes, it's an oh so Med riviera just 15 minutes walk from the ferry wharf. Still, it's tempting to walk straight off the F1 and into Papi Chulo (22-23 E Esplanade), forgoing whatever you'd originally planned. If you, like us, could eat a whole smoked rack of pork after a day in the surf, Papi's is a good choice before taking the ferry, bursting and blissed-out, back to the city. Frankly, we'd go even having done nothing more than read a book on a towel. (Actually, we'd make the trip to Manly especially.)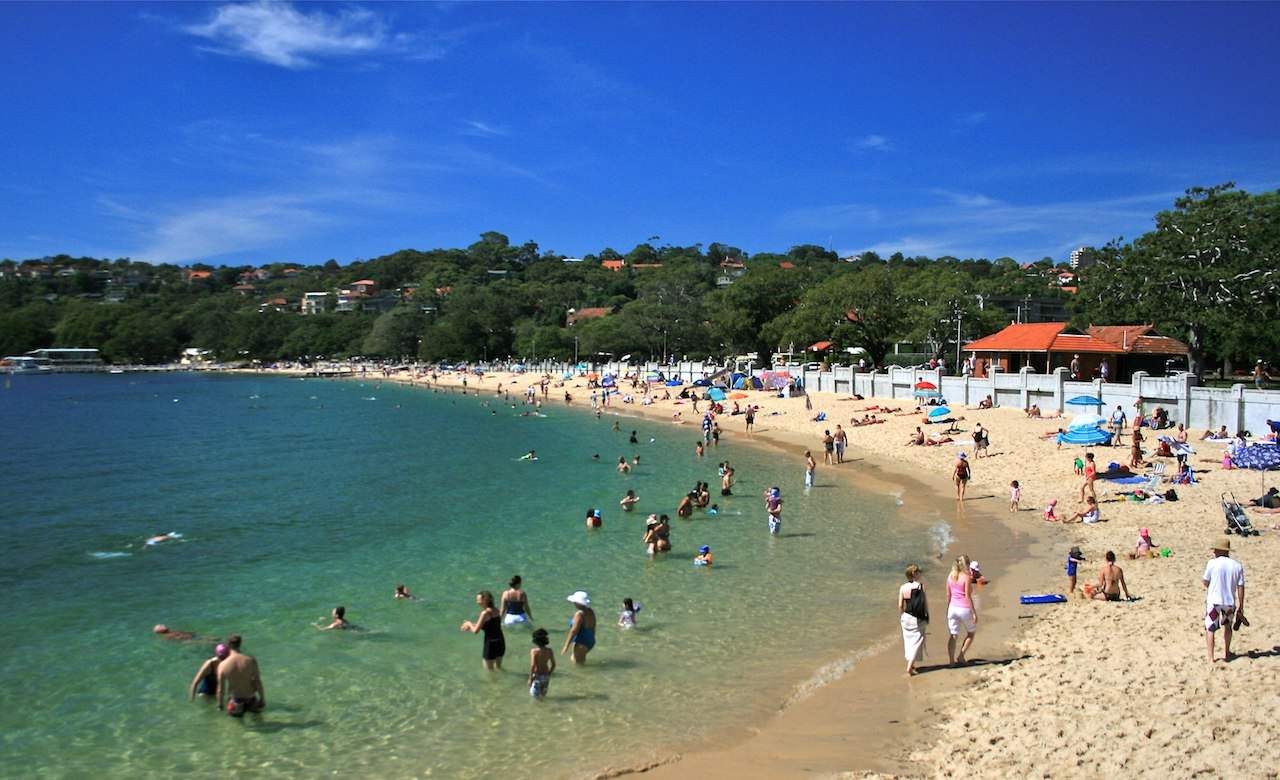 BALMORAL BEACH + SABBIA DE BERTONI
This posh harbourside beach, poshly named after the royals' holiday home, teems with locals and visitors alike, but with good reason: the sheltered bay is good swimming and the 1930s esplanade exudes seaside charm. Military Road is not known for its charms, but plug through knowing that this mini mecca in Mosman awaits. Gentle water means surfers need not apply, but few could resist lunch at Sabbia da Bertoni (11 The Esplanade), opposite the bay. Local lovers of Balmain's Bertoni institution will appreciate the familiar southern Italian sweets, giving the cafe that little bit of Mediterranean atmosfera. Good pizza, fish and chips that isn't flashy, just lovely. Take a pistachio gelato to go as you stroll the promenade, Sicilian-style.
Image: Anton Leddin.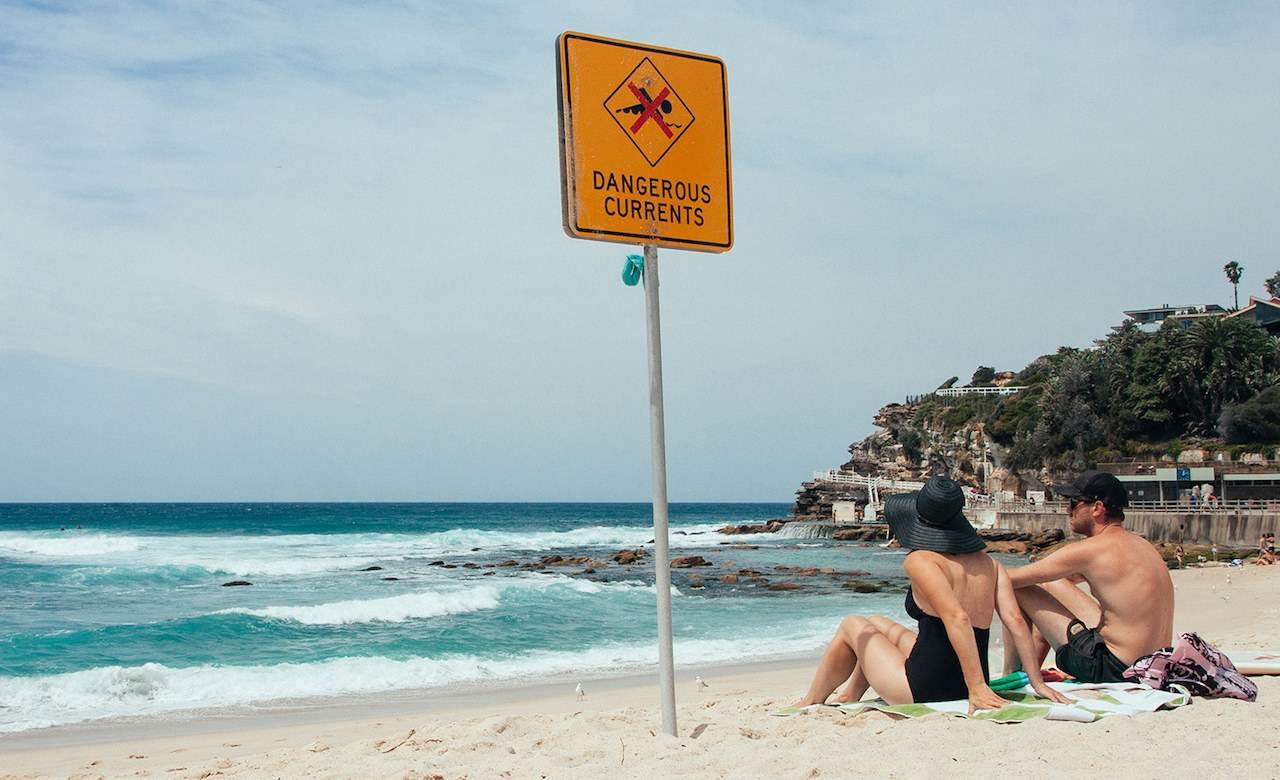 BRONTE BEACH + IGGY'S BREAD + FAVOLOSO'S DELI
The occasionally overlooked little sister of more famous strips, Bronte Beach is kind of like the Emily Bronte to Bondi's Charlotte. A trip to Bronte's ocean pool is a must for lap-swimmers and shallow splashers alike, but we know the real reason for the visit is Iggy's Bread (145d Macpherson Street and 49 Belgrave Street), and the bagels, the best this side of lower Manhattan. On your way to the shore, put together a picnic that would make those Bronte girls beam. Grab a ficelle stick, a couple of ciabatti, some patisserie, whatever — you'll find it hard to not tear bits of bread off with your teeth before you leave the store. Next, pop past Favoloso deli (Shops 1 & 2, 43-45 Belgrave Street). Some prosciutto, smoked salmon or a tub of Nonna's meatballs with a chunk of cheese, happy memories make. The moody cliffs and the clumps of seaweed make this beach particularly whimsical.
Image: Journey Jot.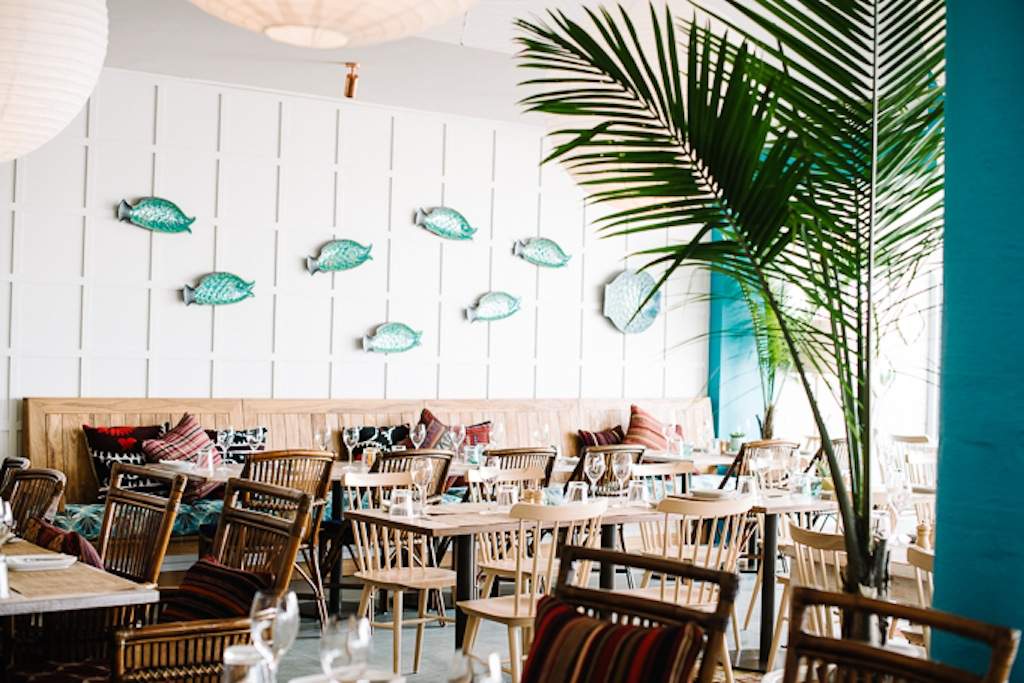 BONDI BEACH + NORTH BONDI FISH
Yes, she's gorgeous, and don't she know it. Overcrowded with tourists, surfers, families and bared breasts, old blue eyes is popular for a reason: glorious swimming, good breaks and the added adventure of the occasional shark sighting. There is a plentitude of dining places in Bondi and you can't go wrong with most of them. But it somehow seems right, in this enclave of sculpted bodies and burnished skin, to perch on the deck of North Bondi Fish (120 Ramsgate Avenue) with a stemless glass of wine in hand and some seriously good seafood to graze on. It's a good walk up the northern hill, so enjoy the pretty view and people-watching. And if you're going to get wet, you might as well go swimming: feast on the pot of pipis, wood-roasted prawns or the Moreton Bay bugs. J'adore.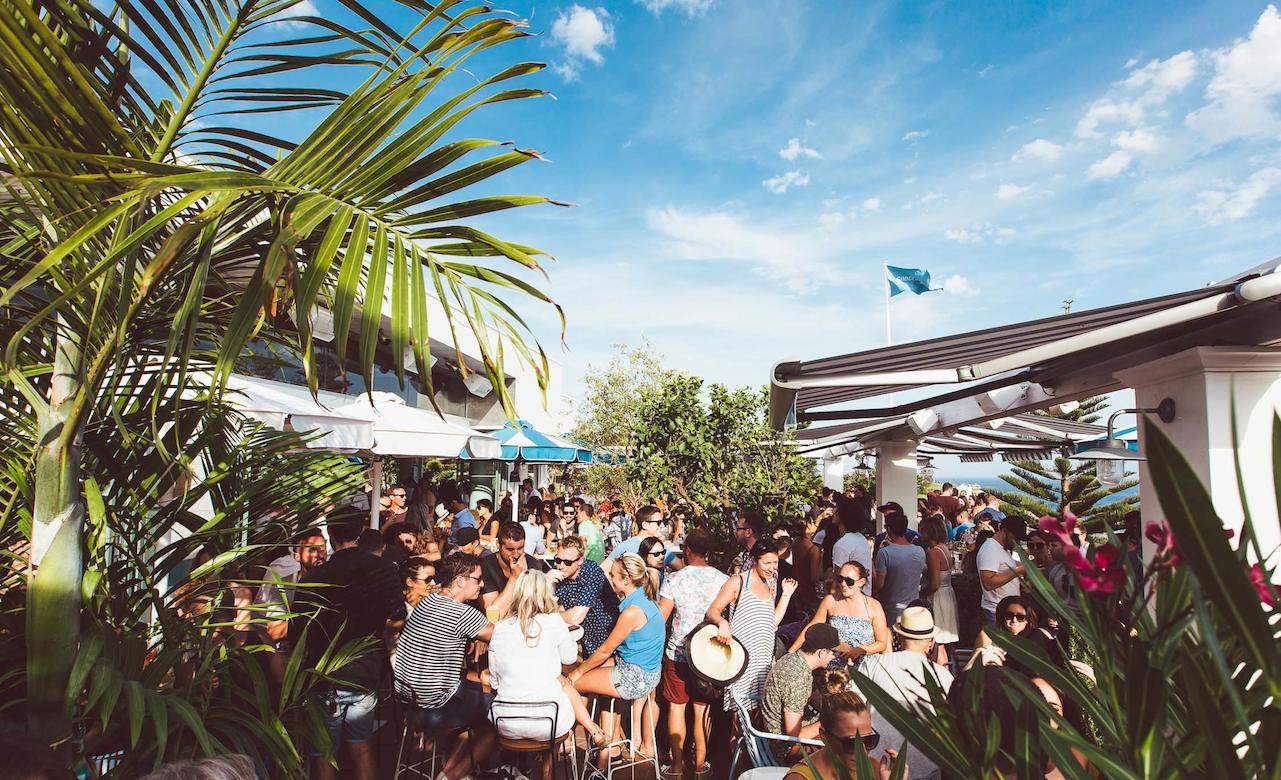 COOGEE BEACH + COOGEE PAVILION
A day at pretty Coogee is best begun via the coastal walk from Bondi. The 6 kilometre walk takes in the extraordinary cliffs and the awesomely positioned Waverley cemetery. And with that appetite you've worked up, there's another good reason to visit Coogee. Say what you want about the Merivaling of our metropolis, the Coogee Pavilion (169 Dolphin Street) is a fine, fitting addition to a glorious beach. The various food stations, the enormous toys, the great coffee and even better gelato all make for a perfect day on the sand. It's playful, social and satiating, just like a day on the beach should be. Grab a smoothie en route to Wylies Baths for some post-run laps. If you bask and bathe here long enough, you'll be ready for a post-sun drink on the Pavilion's rooftop bar by late afternoon.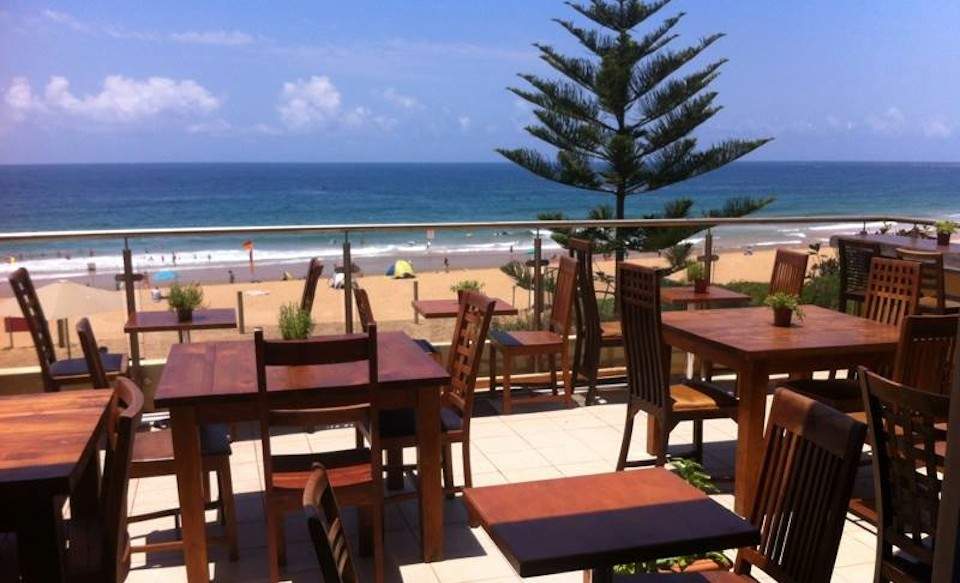 NARRABEEN + TERRAZZA BEACH KIOSK
If you know your cutties from your carves, you don't need us to encourage a visit to Narrabeen. This glittering ribbon of coast, immortalised in the Beach Boys' song, is one of Sydney's top spots for surfing. But the question of setting up camp at north Narra or south Narra is the 2.5 kilometre question. For gluttonous purposes, consider the south, if only for the Terrazza Beach Kiosk (1200 Pittwater Road). It sits right on the beach and has that million-dollar view, a laidback local vibe and nosh worth undertaking Pittwater Road for. Luscious burgers and smoky barbecue set the scene at this South Narrabeen institution; the aroma of which lures surfers and splash-abouters from the water. There is usually happy hour on Fridays and Saturdays, so consider that $5 beer your reward after your Sydney North Surf School lesson.

Top image: Coogee Pavilion Rooftop.
Published on February 05, 2015 by Zoe Bechara