Sydney's Got an Epic New Aerial Adventure Park
As extreme as activities get.
---
If taking high tea or riding a bike across a balance beam four storeys in the air sounds like your kind of thing, then read on.
After five years of construction, Sydney's newest aerial park, Skypeak Adventures has opened. The park, which is located next to the Saint Mary's Leagues Stadium is the second park of its type and scale to open in Sydney after Urban Jungle was unveiled in Olympic Park in 2013.
The adventure park features a series of obstacle courses and challenges, all suspended high in the sky. Think bridge walks, barrel runs, rope climbs, chasm jumps or trapeze swings, 22 metres above ground. A variety of passes are available, giving visitors access to different areas of the course. The 'Momentum' pass involves a 15-metre freefall/leap of faith into the unknown (hopefully a net?), while the 'Skypeak Tree' course involves scaling a huge ancient River Red Gum. High tea, minus the scones and cakes will be available, in the form of a picnic table suspended nine metres above a void.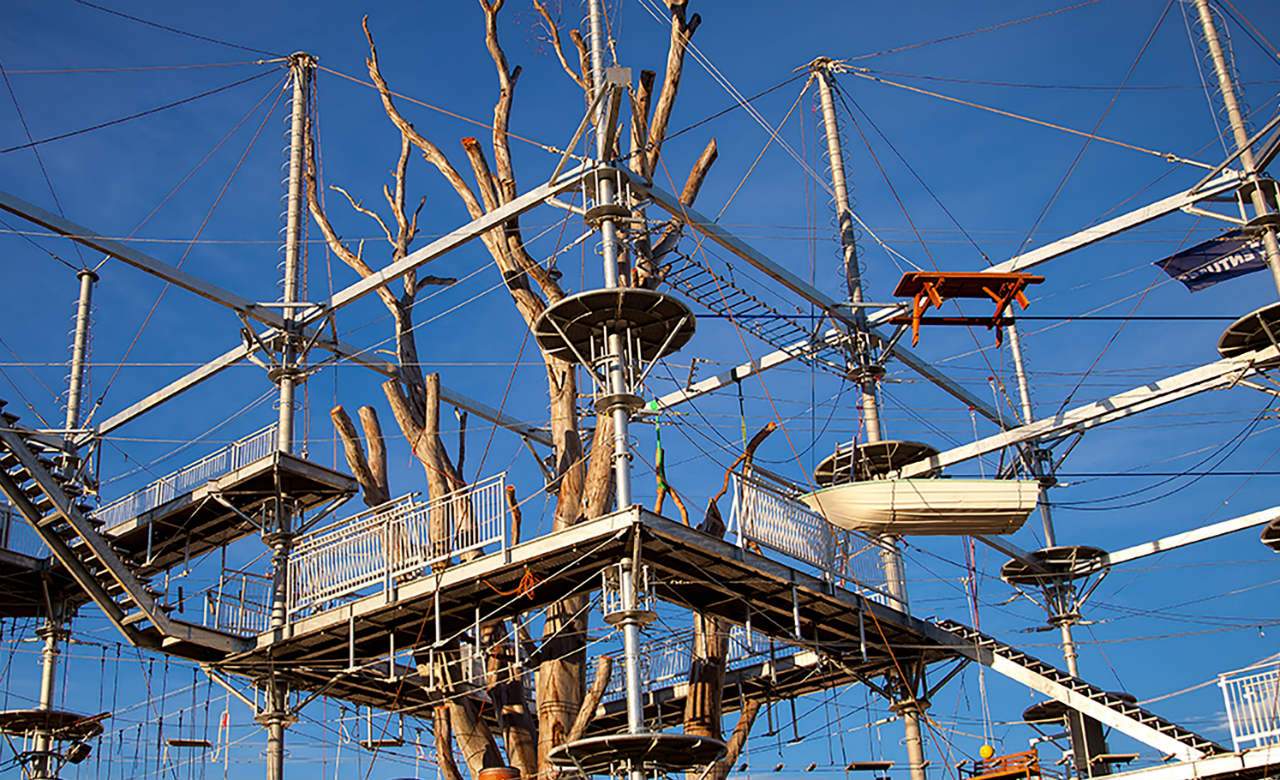 For the less adventurous (or perhaps more sane) visitors, a series of very stable platforms allow you to take an elevated walk through the park and interact with the more courageous. No judgement.
Western Sydney is becoming a bit of a destination for thrill seekers, offering a host of extreme activities including Wet 'n' Wild, iFly, Cables Wake Park and, of course, Aqua Golf.
Skypeak Adventure passes start at $29 for adults, with the course open from 9am to 7pm everyday.
Published on August 05, 2016 by Tegan Reeves