TRAVEL & LEISURE
The Ten Best Outdoor Barbecue Spots in Sydney
Beaches to coves, national parks to foreshores, we've got your snag-happy Sydney spots covered.
The Ten Best Outdoor Barbecue Spots in Sydney
Beaches to coves, national parks to foreshores, we've got your snag-happy Sydney spots covered.
---
in partnership with

There's really no better summer social than a well-done barbecue. Much of the challenge is finding the perfect spot and knowing what to serve — and as usual, we've got you covered. Sydney's home to a bountiful array of balmy barbecue spots, from beaches to coves, national parks to foreshores. Check out these fabulous Sydney BYO barbecue locations and perfect summer meal ideas to get you on track for the best day you'll ever have with your hat on.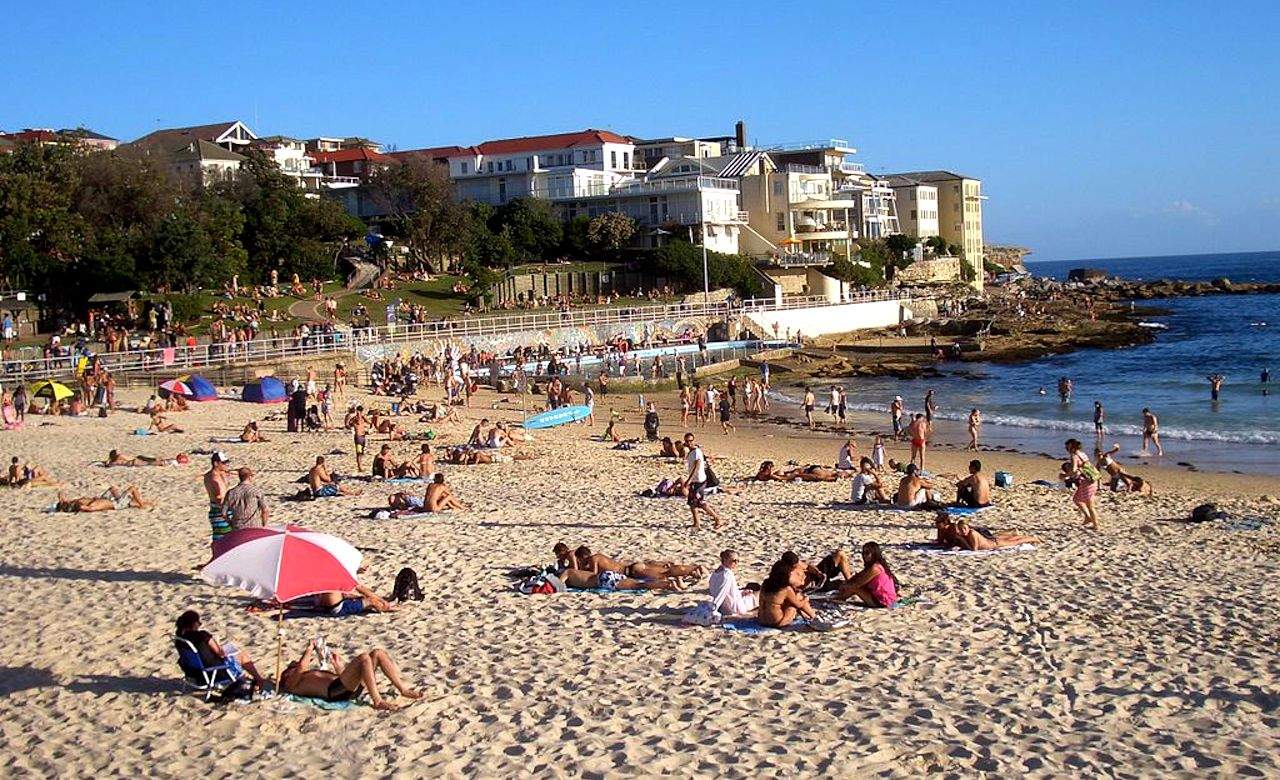 Brekkie Barbecue at North Bondi
You haven't had a B&E roll until you've had one on the barbie. Head to North Bondi, claim a coin-operated BBQ, take a whole load of fresh eggs and bacon you're prepared to tizzy up with some killer grill marks. Choose brioche if you're feeling fancy and give it a light grill before applying lashings of your choice of sauce and the bacon and eggs. French toast done on the grill is also pretty great — just don't forget the real deal maple syrup. After a feed, relax on the grassy knoll to watch the surf and let the feast digest before getting amongst it yourself.
Facilities are excellent here, with running water and toilet and change rooms next to North Bondi SLSC. Getting here is easy by bus from Bondi Junction, or there's some decent parking around Ramsgate Avenue and Curlewis Street if you're there early enough.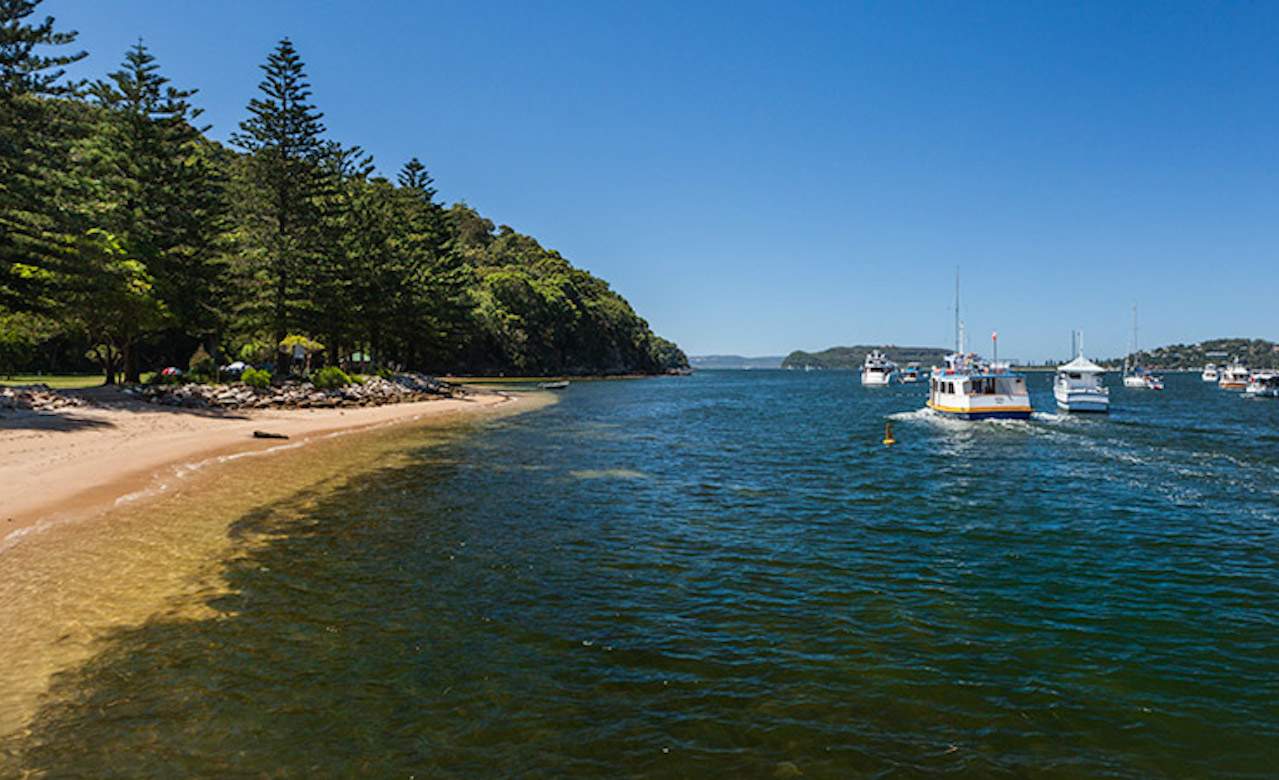 Barbecued Banana Puddings at The Basin
Nestled on the eastern shores of West Head in Ku-ring-gai Chase National Park, the grassy area of the Basin offers the perfect bush-meets-bay scenario where walking, paddling, swimming and hiking are all up for grabs. Beautiful national park surrounds and well-maintained barbecues establish The Basin as the perfect location to truly come to terms with just how underrated barbecue desserts are.
We can't recommend highly enough the pleasures of grilled pineapple sprinkled with cinnamon sugar (done so it crystallises), but for something really special try splitting a banana down the middle, filling it with high-quality white, dark and milk chocolate bits, wrapping it in foil and leaving it to cook for a few minutes on high heat. Some roughly chopped nuts don't go astray either. Such a perfect dessert, and (strangely) it's most spectacular on scorchers.
With amazing water views, the Basin gives you the sense that you've come to a secret island. It's just the right vibe for a day (or couple of days) of barbecue festivities, and staying overnight isn't a bad option — there's a camping area that accommodates 400 people. Get here by walking from West Head along the walking track, or take a ferry across Pittwater. You can also come by water taxi or ferry from Palm Beach.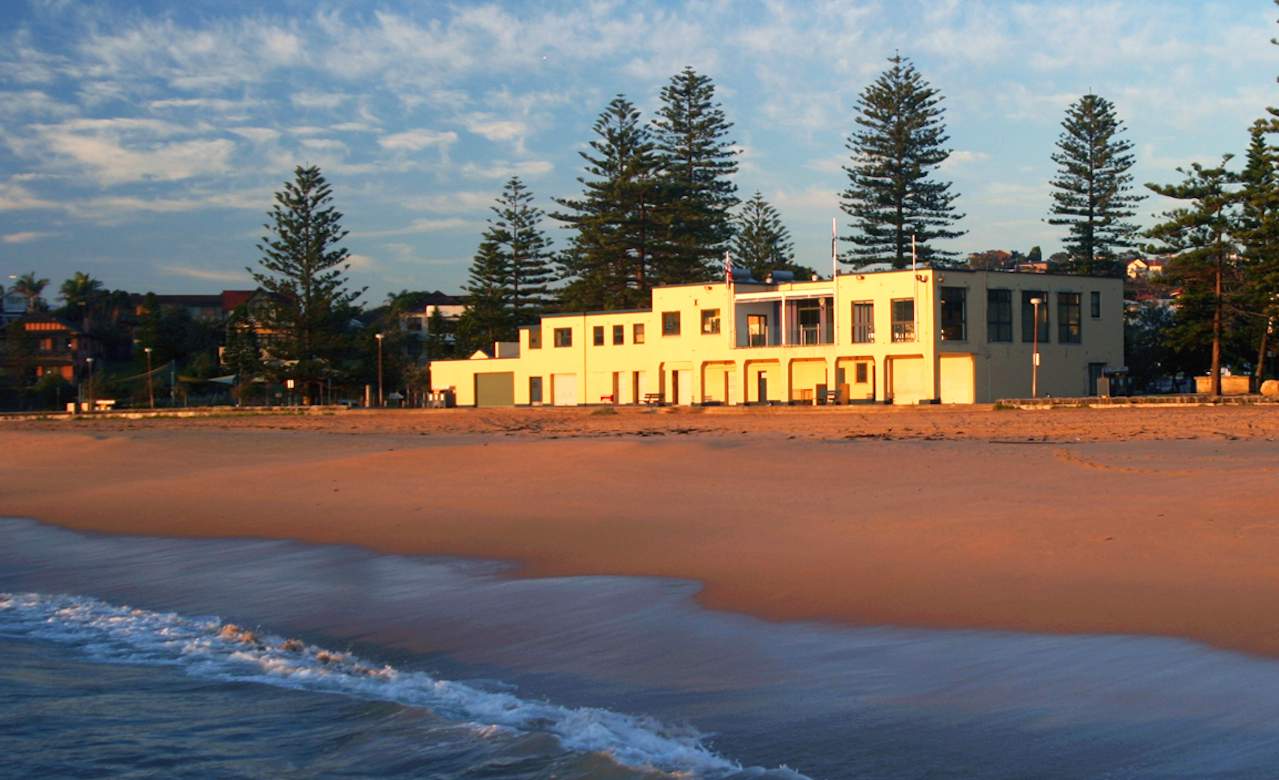 Mango and Coconut Chicken Skewers on Collaroy Beach
On Pittwater Road in Collaroy find this idyllic barbecue spot with brand spanking new sheltered barbecues and picnic tables. The beach and the rockpools at Collaroy are hard to beat and getting tropical is easy by the sea, especially with the help of a simple and easy recipe with a bit of preparation pre-barbecue.
Trim some chicken thighs, whack them on skewers, marinate in your best mango sauce — a combination of mango chutney, peanut butter, and soy sauce is perfect — and pop in a container for the trip to Collaroy. A bit of coconut cream and chutney cooked over low heat and popped in a container to take along is an amazing dipping sauce. Combine with your favourite Asian green salad, and don't forget the radishes because they really make it.
There are great swimming conditions here and excellent surf conditions for beginners. The facilities include sheltered barbecues, enclosed playground, picnic area, toilet and shower facilities, rockpool, paid car park or street parking, and sheltered tables. There's also a barbecue inside the enclosed playground, so with little tots running around it's a bit of a standout.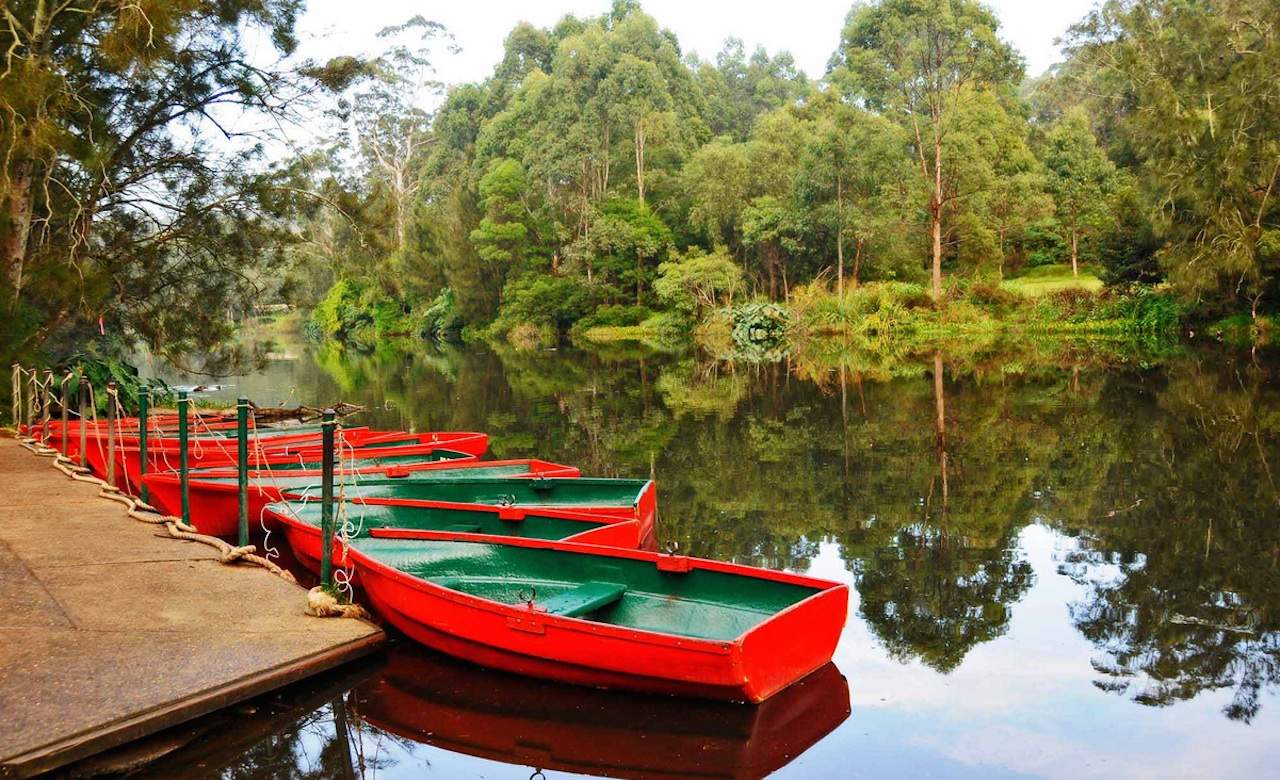 Deluxe Snag Sandwiches and Pedal Boats at Lane Cove National Park
There aren't many places in Sydney where you can really and truly have it all — think both hands wrapped around a fresh baguette piled with fried onions, stuffed with a snag and smothered in tomato sauce and a generous hand of grated cheese, with both feet lazily working the pedals of a pedal boat, the gorgeous Lane Cove bushland passing you by at just the right pace. It's the ultimate in hands-free and it's yours for the taking at Lane Cove National Park.
With over 40 designated picnic areas, you won't be spoiled for choice. Many of these areas are large cleared areas beside the river but a few have more bushland settings. Fireplaces and barbecues are provided or you can can use portable barbecues in open areas if you bring your own wood.
As well as the pedal boats rowboats, kayaks, and canoes are also for hire, but there are plenty of other options to keep you busy if watersports(ish) aren't your thing. There's plenty of shade for when the day heats up, and facilities include bike and walking tracks and campsites with cabins if you're just having too good a time to head home. Entry tree is $7 per vehicle.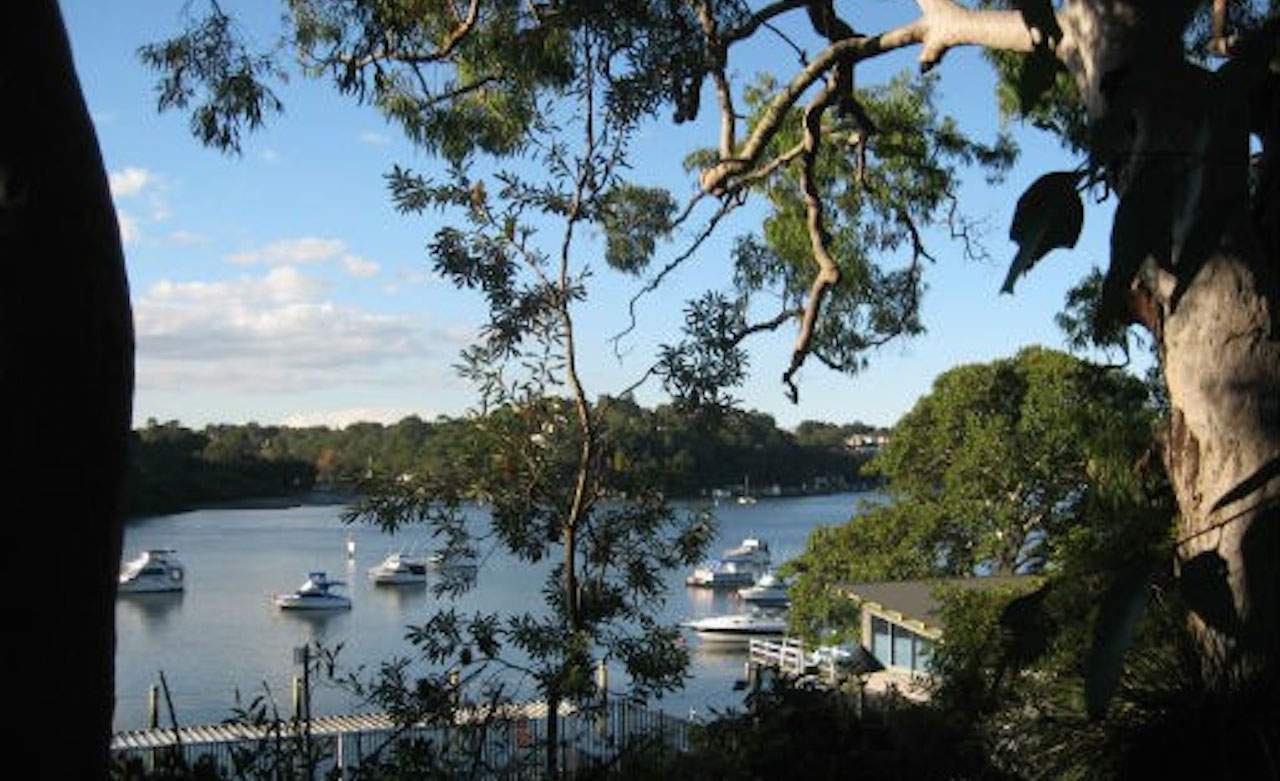 Chilli Snapper at Como Pleasure Grounds
With panoramic views of the Georges River, Como Pleasure Grounds lives up to its name. Established in 1895, this site is the ideal location for a totally laidback day. Just 40 minutes from the city centre, it's worth checking out for the great walking paths and bike track alone.
It's also got some great history – the site of the Grounds was the place where the Aboriginal clans of the Sweetwater, or Freshwater, people of the nearby Woronora River met the Bitterwater, or Saltwater, people of the Georges River.
Como Pleasure Grounds is a great spot to let your inner chef shine — if you're feeling brave take a whole snapper, wrap it with lemon, chilli and butter, and prepare to wait. It takes a bit of time and patience — but if you can manage this the rewards are plentiful.
There's plenty of off-street parking and the nearby Como Swimming Complex includes a 20m pool with free entry.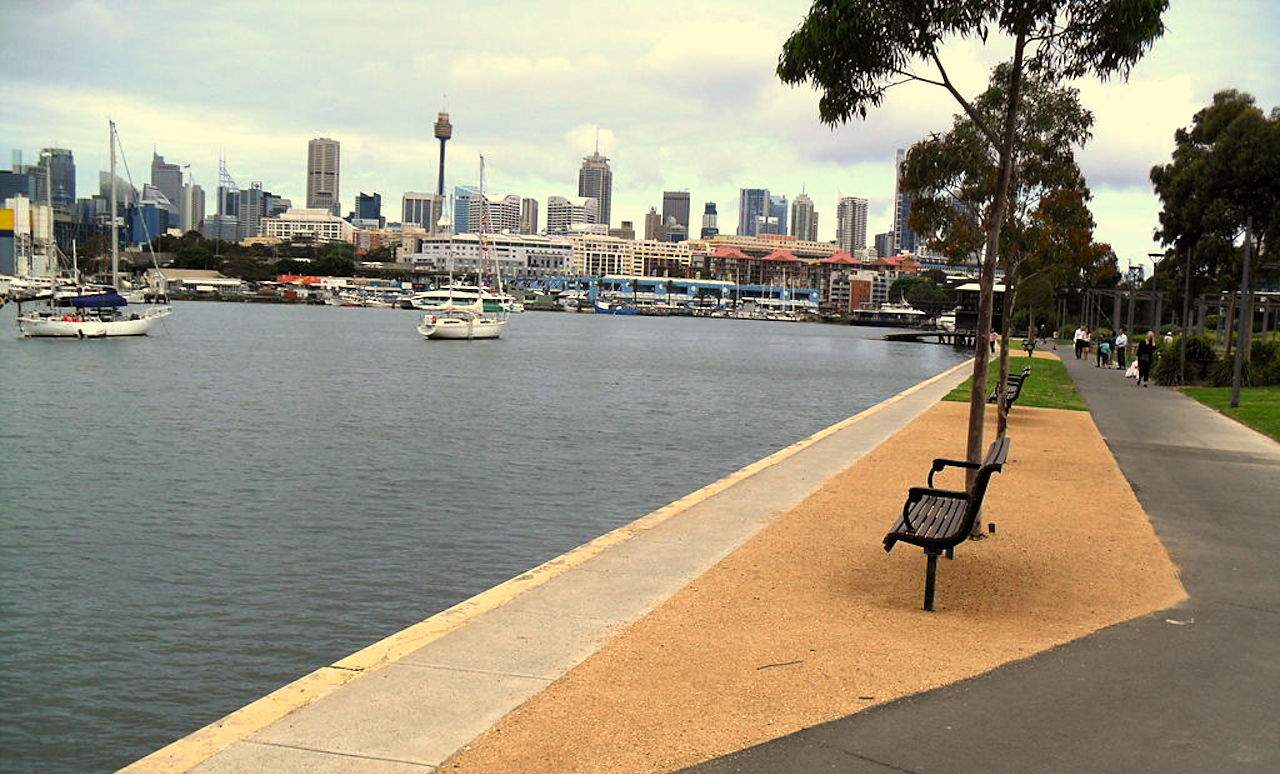 Beer Burgers at Blackwattle Bay Park
Get the bikes together or take a bus to Blackwattle Bay Park — it's got to be one of the most chilled out options in Sydney's inner west with some of the best-maintained and newest barbies around. With stellar views of the Anzac Bridge and Rozelle Bay, this is a great place to settle in for a long, lazy day of food, friends, and good times.
There's plenty of room in the BBQ area so we're thinking the whole shebang for this one: some good light summer beer, high-quality beef burgers (make your own with chilli flakes — amazing), fresh cut salads (think home-roasted beetroot, goats cheese, crispy pumpkin and pine nuts on a bed of rocket) and kumera potato fries (cheat by boiling until soft before you go). Don't forget to use beer to clean the grill.
Oh, and dogs are permitted off leash. Winning, much?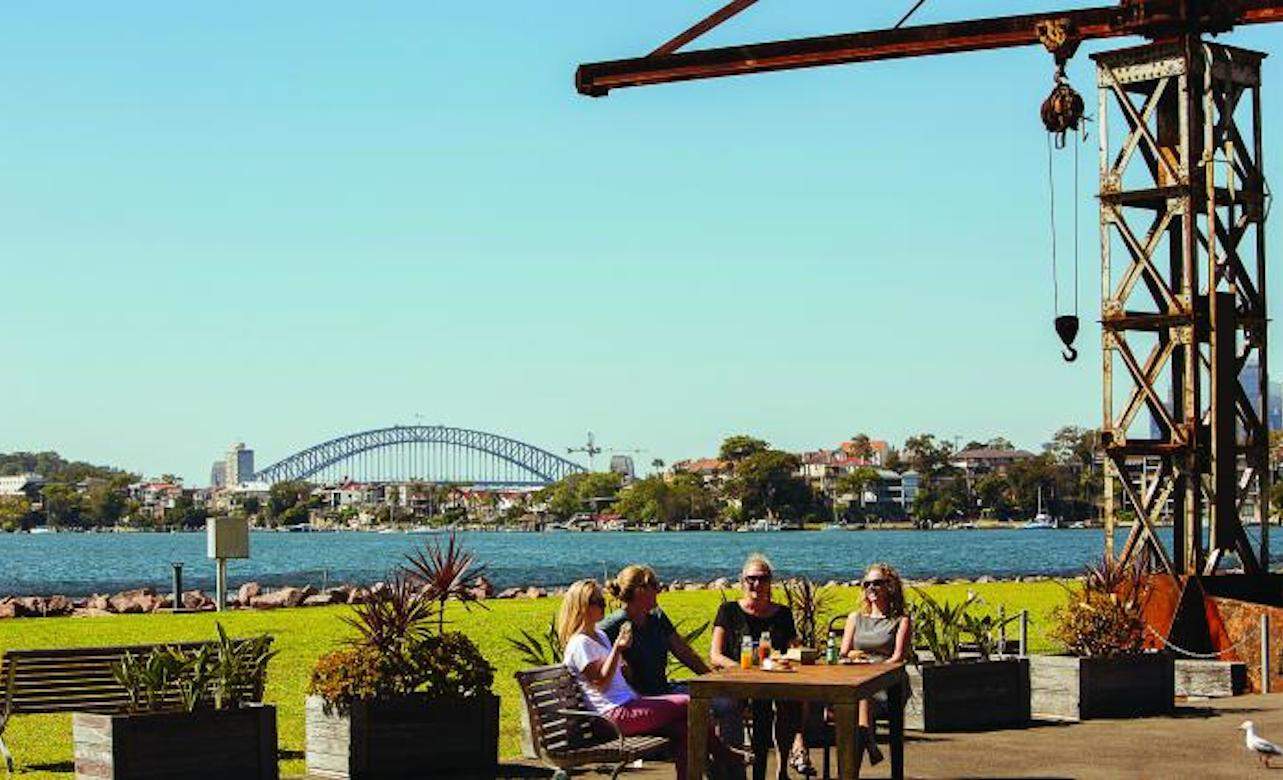 Cranking Barbecue Ribs at Cockatoo Island
For when you have all the time in the world (and a full coin purse to boot), head to Cockatoo island by ferry or kayak, and set up for a long and lavish day in the sun. You're going to want a meal to match the beatific view of Sydney Harbour so think about marinating a batch of ribs in a mixture of wild meat and hickory sauce from an American supplier — Yanks do ribs best — and barbecuing using smoking chips. If you're really organised braise these babies a day before and grill again on the big day. A simple salad of BBQ broccolini with strips of best-quality haloumi, drizzled with lemon juice and olive oil and sprinkled with pine nuts is a fabulous accompaniment.
There are plenty of umbrellas for shade on Cockatoo Island and the sunset taken in with a full belly and a full glass of cool Pinot Grigio or bubbly is pretty close to perfection.
Barbecuer beware, it's not BYO — but there's a fully stocked licensed bar on site. Other facilities include a cafe, the ever-popular Island Bar, live music, tennis court, historical audio tour, boat hire, kayaking, swimming, kids activities and a drinks machine.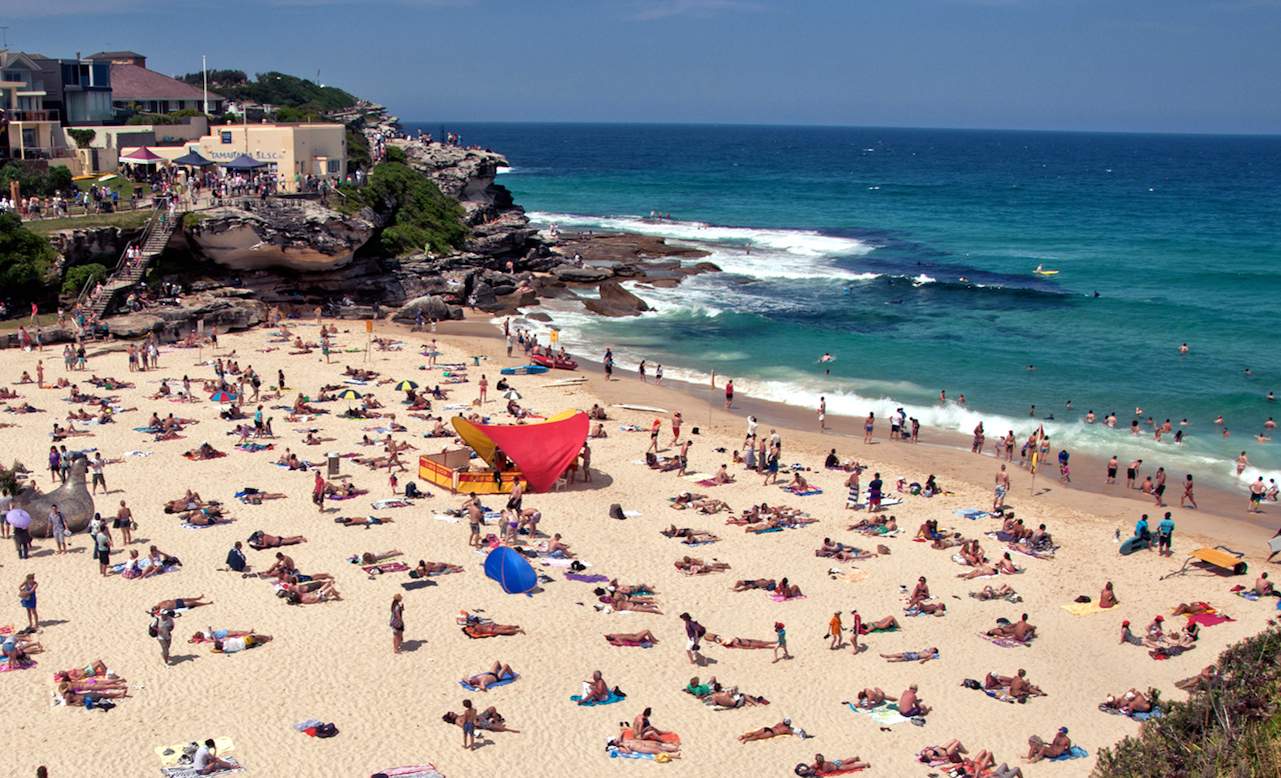 Barbecued Tapas at Tamarama
Deserving of its nickname 'The Grown-Ups Beach' for all the right reasons — killer views, great facilities, and plenty of room to spread out with a group of friends to make the most of that sunshiny weather. It's also the ideal location to try your hand at barbecued tapas.
Think seared asparagus wrapped in prosciutto, corn fritters with avocado salsa, chunks of haloumi and chorizo, barbecued king prawns with garlic mayonnaise, lamb chops by the dozen, and a share-sized fruit salad alongside a platter of strawberry and marshmallow sticks cooked over a low heat. Use multi-coloured marshmallows for a bit of extra tizz.
Divided by Tamarama Marine Drive, the West section of Tamarama is a large open area with a shady gully and the smaller Eastern section contains barbecues with decent hotplates and a kiosk for if you forget something critical — like ice cream. Best of all, the glimmering Pacific is just a hop, skip and a jump away.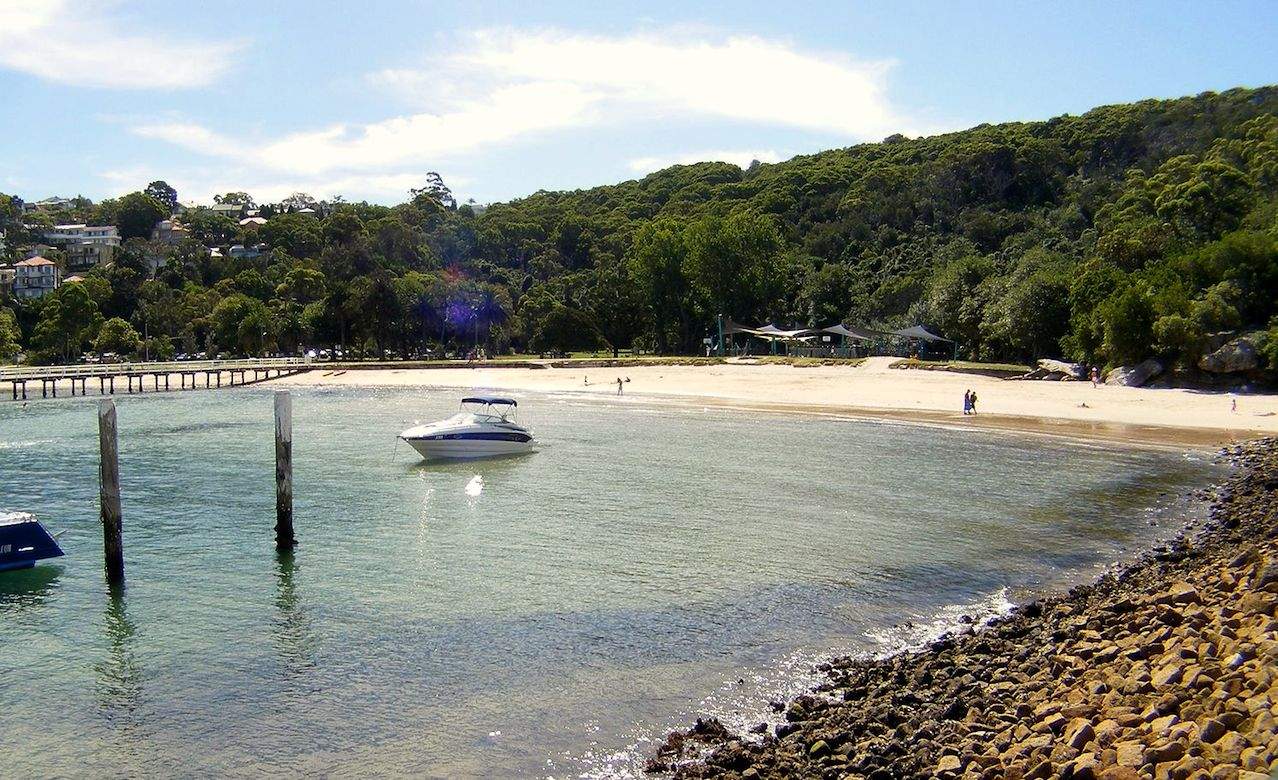 Cajun Chicken at Clifton Gardens
Beaches, bushland and a whole lot of grass makes Clifton Gardens a top spot to unpack the cooler, set up the chairs, and prepare to leave the big city worries behind. Located at Morella Road, Mosman, next to the Sydney Harbour National Park, there are plenty of facilities, toilets, loads of trees for shade, enclosed baths and a berthing jetty.
Lots of great barbecue places in Sydney start with the letter 'C', but we don't mind because it means we get to eat more chicken. Sometimes simple is best, so thoroughly marinate your chicken strips in olive oil, cajun spice, chilli and lemon, bring along best quality avocados as well as truckloads of greens and fresh beans and tuck in.
After lunch take the walking trail to Bradleys Head with stunning views of Sydney Harbour along the way. It should take anywhere between one to two hours — depending on how much chook you've eaten or fizzy drinks you've had. Also worth checking out is Chowder Bay, named after whalers who used to make 'chowder' from the bay's abundant seafood. The bay was formerly a naval base and the area features historic buildings and facilities originally used as a submarine miners depot. Today, you'll find some lovely cafes here and if you're around on a weekday you can also catch the craftsmen from Sydney Harbour Wooden Boats practice the age-old trade of restoring and constructing wooden boats. Pretty great. Just saying.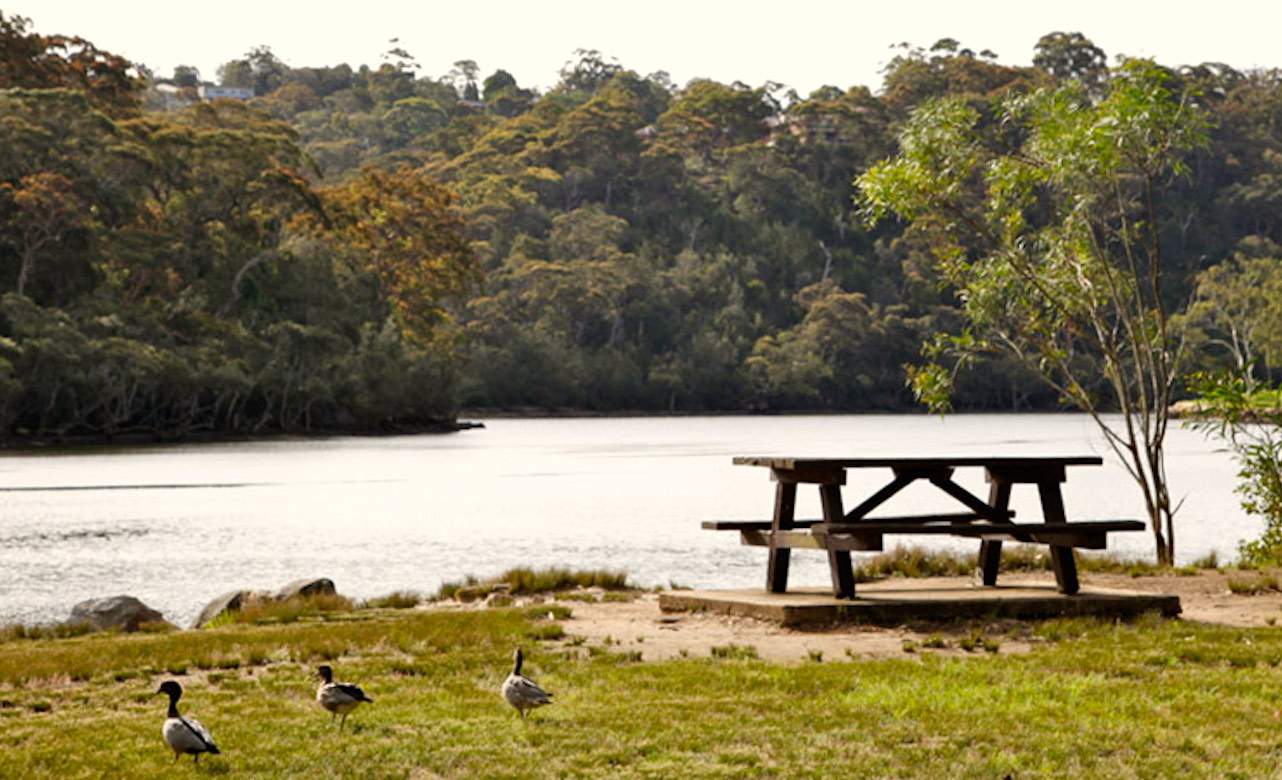 Grilled Marscapone Peaches with Bourbon Caramel Sauce at Davidson Park
There's something pretty damn special about kicking back after a feed in the shade of a tribe of Eucalyptus trees and just a short drive north of Sydney. This beautiful waterside location is the perfect place for groups large or small, especially for those who love exploring by boat. There are some great waterways to check out by canoe or kayak and the south-eastern end of the park is ideal for launching your motor boat or sail boat for access to Middle Harbour and Sydney Harbour.
Large open grassy areas and free barbecues mean Davidson Park has all the potential of the perfect barbecue setting – which renders critical the inclusion of perfect grub to match. Fresh grilled peaches with mascarpone sauce are just the ticket after your favourite barbecue feed – even if it does mean we have to ditch our penchant for alliteration. All with good reason: see below.
Get a caramel sauce cranking on low heat in a saucepan – the usual jazz of butter, castor sugar, double cream, a pinch of salt and a drizzle of bourbon whisky for good times. Lightly brush the peaches in oil or butter and grill them on low as well until they look like little parcels of sunshine, and fill with vanilla and sugar infused mascarpone. Thank us laters, alligators.

Image credits: star5112 via photopin cc; Blackwattle Bay, JohnsonL623; North Bondi, J Bar; The Basin, Ku-ring-gai Chase National Park; Collaroy Beach, Warringah Council; Lane Cove National Park, LCNP; Como Pleasure Grounds, Sutherland Shire Council; Cockatoo Island, CI; Chowder Bay, Adam.J.W.C.; Davidson Park, Shaun Sursok.
Published on January 29, 2015 by Ashleigh Synnott