NSW Will Look to Ease Restrictions for Vaccinated Sydneysiders Once the State Hits Six Million Jabs
Premier Gladys Berejiklian said that "once we get to six million jabs, we'll be able to consider opportunities for what we might be able to do in September and October that we can't currently do."
Eight weeks is a long time to spend indoors, as folks in the Greater Sydney area currently know. At present, the region's lockdown will run until at least 12.01am on Saturday, August 28, which will see it spend more than two months under stay-at-home conditions. But for the past few weeks, New South Wales Premier Gladys Berejiklian has pushed one specific tactic to help ease the city out of its current restrictions. If you've watched the state's daily COVID-19 lockdowns, you will have heard the term plenty of times: vaccination.
The Premier wants NSW to hit six million jabs by the end of August — and, when that milestone is reached, that's when the state government will start looking at easing restrictions for vaccinated Sydneysiders. Premier Berejiklian has been mentioning this figure for weeks, too, but today, Tuesday, August 17, she specifically advised that "once we get to six million jabs, we'll be able to consider opportunities for what we might be able to do in September and October that we can't currently do." Obviously, this still depends upon daily case numbers.
"Does it mean wheel live completely freely? No. But does it mean we'll live more freely than we do today? Absolutely," the Premier said. "There will be extra freedoms than we have today and that's an absolute assurance. Once we get to six million jabs, we'll call on [NSW Chief Health Officer] Dr Chant to make considerations of what we can allow people to do who are vaccinated."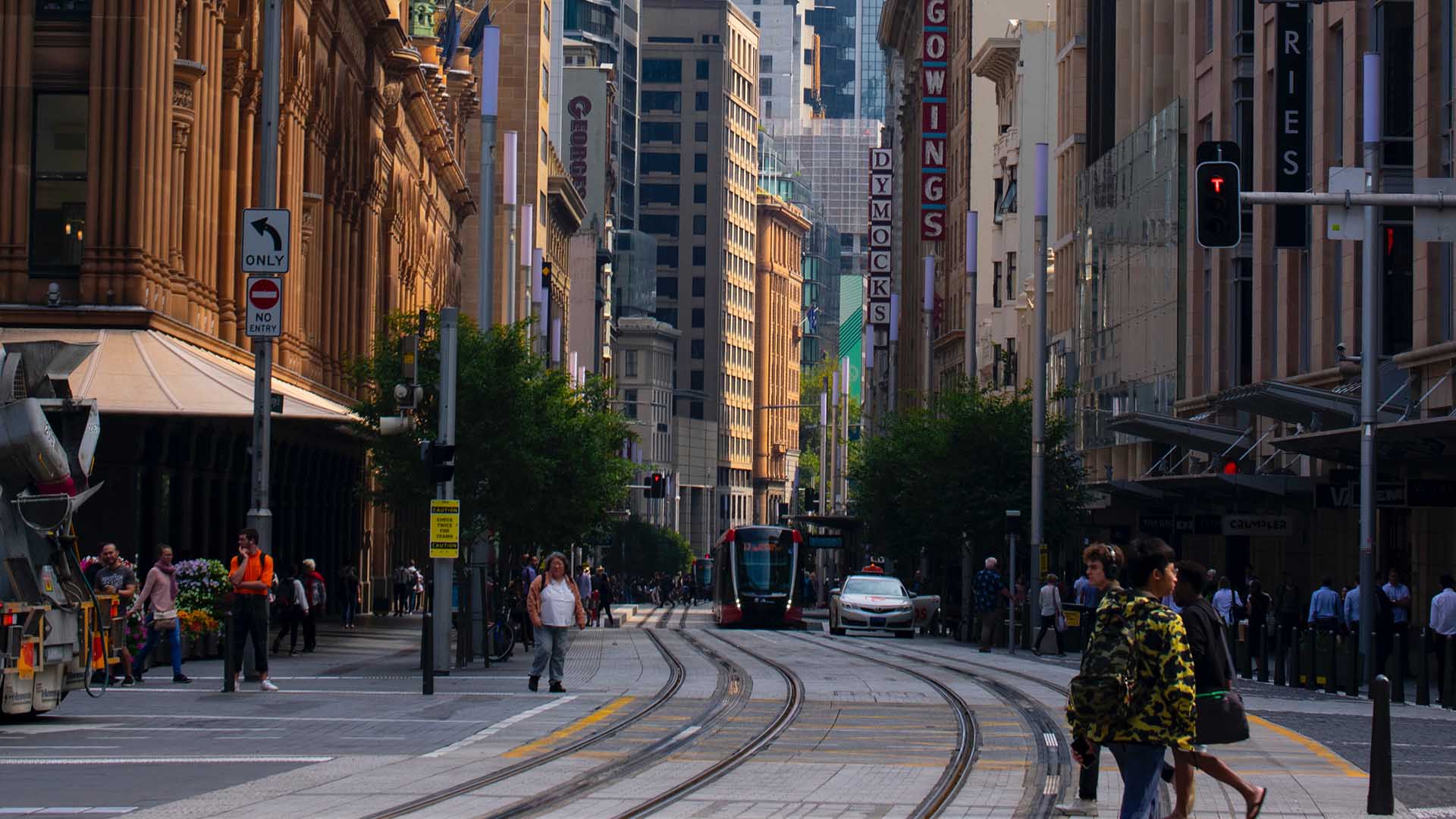 No concrete details have been given as yet regarding that vaccinated folks might be allowed to do once NSW hits six million vaccinations — if case numbers don't remain too high, that is — although eating in at bars and restaurants and getting haircuts are the kinds of ideas that've been floated over the past month.
Reaching this vaccination milestone is seen as the first step in easing the Greater Sydney region out of its current lengthy lockdown. After that, when NSW reaches 70-percent and 80-percent vaccination rates, restrictions are meant to loosen even further — again, if case numbers aren't soaring — which falls in line with the country's new overall 'National Plan to transition Australia's National COVID Response' that was announced in July.
"Obviously we're keen to make sure we hit the 70-percent double dose and 80-percent double dose targets. Now, at this stage, those targets will be met at the end of October for 70-percent double dose and mid-November for 80-percent double dose," said the Premier. "I want to make this very, very important point — life will be much freer than what it is today once we get to 70 percent and 80 percent. It doesn't mean we'll be completely free. It doesn't mean that we will let the virus be rampant in the community no matter our number of cases, but it will be freer than it is today. I really want to stress that point," she continued.
NSW recorded 452 new locally acquired cases of #COVID19 in the 24 hours to 8pm last night. pic.twitter.com/V8iZFFHJFd

— NSW Health (@NSWHealth) August 17, 2021
This isn't quite the roadmap out of lockdown that Berejiklian promised in mid-July but is yet to announce — and, other than the six million vaccination threshold, no further details or even specific details are expected to be revealed until much closer to August 28. Today, Tuesday, August 17, NSW reported 452 new locally acquired cases — and until Sunday, August 22, the entire state of NSW is currently under stay-at-home rules due to spreading cases in regional areas — so the outbreak has clearly been worsening since the Premier first promised to release that roadmap last month.
The Premier has also advised that the NSW Government does expect case numbers to remain high in September and October, too; however, she expects that there'll still be scope to ease some rules for vaccinated people — with encouraging folks to get vaccinated obviously a very big part of the strategy moving forward.
"Can I make it very clear that we are assuming that case numbers will go up. Now, I say that only as a realist because when you have cumulative days of high case numbers, there is a tipping point where case numbers go up," the Premier said. "Our challenge is to make sure that we keep vaccination rates up, because the more people that are vaccinated, the less likelihood of hospitalisation and the less likelihood of death." She continued: "We will have, in two or three weeks' time, a much greater proportion of the population who are protected against spreading the virus further... So all of these factors are taken into account, but I do want to stress that once we get to six million, it does give us options as to what we can consider in the months of September and October."
If you're wondering were you can get vaccinated, there's a handy online map that helps you find your nearest clinic. Australia's vaccination campaign is also expected to get a boost from September now that the Moderna vaccine has been approved for use and will join the rollout.
For more information about the status of COVID-19 in NSW, head to the NSW Health website.
Introducing Concrete Playground Trips
Book unique getaways and adventures dreamed up by our editors