TRAVEL & LEISURE
Qantas Is Launching New Flights to Norfolk Island If You're Looking to Escape the Mainland
They'll be running for at least the next three months, flying out of Sydney and Brisbane.
When and where domestic border rules and COVID-19 restrictions have permitted, travelling throughout Australia has been on the agenda across the past year. With the country set to remain closed to international jaunts until at least mid-June, that isn't changing yet — but you can still hop on a plane and head over the ocean thanks to Qantas' just-announced new flights to Norfolk Island.
Of course, travelling south to Tasmania remains a trusty option if you're eager to get off the mainland. Everywhere from Kangaroo Island and Rottnest Island to Fraser Island and Daydream Island also fit the bill. But a trip to Norfolk Island means you'll be venturing more than 1400 kilometres east from the Aussie coastline, and to an external territory of Australia that sits between New Zealand and New Caledonia. Yes, you'll only be spotting water below you while you stare out of the plane windows.
Qantas' flights will kick off on Friday, March 19, and head to the Pacific Ocean spot six times a week — three from Sydney and three from Brisbane. Prices start at $412 one-way from New South Wales and $390 one-way from Queensland, with the routes using Boeing 737 aircraft, which means there'll be 2000 seats available each week. Obviously, if you live somewhere other than Sydney or Brisbane, you'll just need to get to either of them first.
For now, the two routes are set to run for three months, as part of a contract that the Federal Government has awarded to Qantas. There is a possibility that it'll be extended, and that the routes will stick around for the longer term.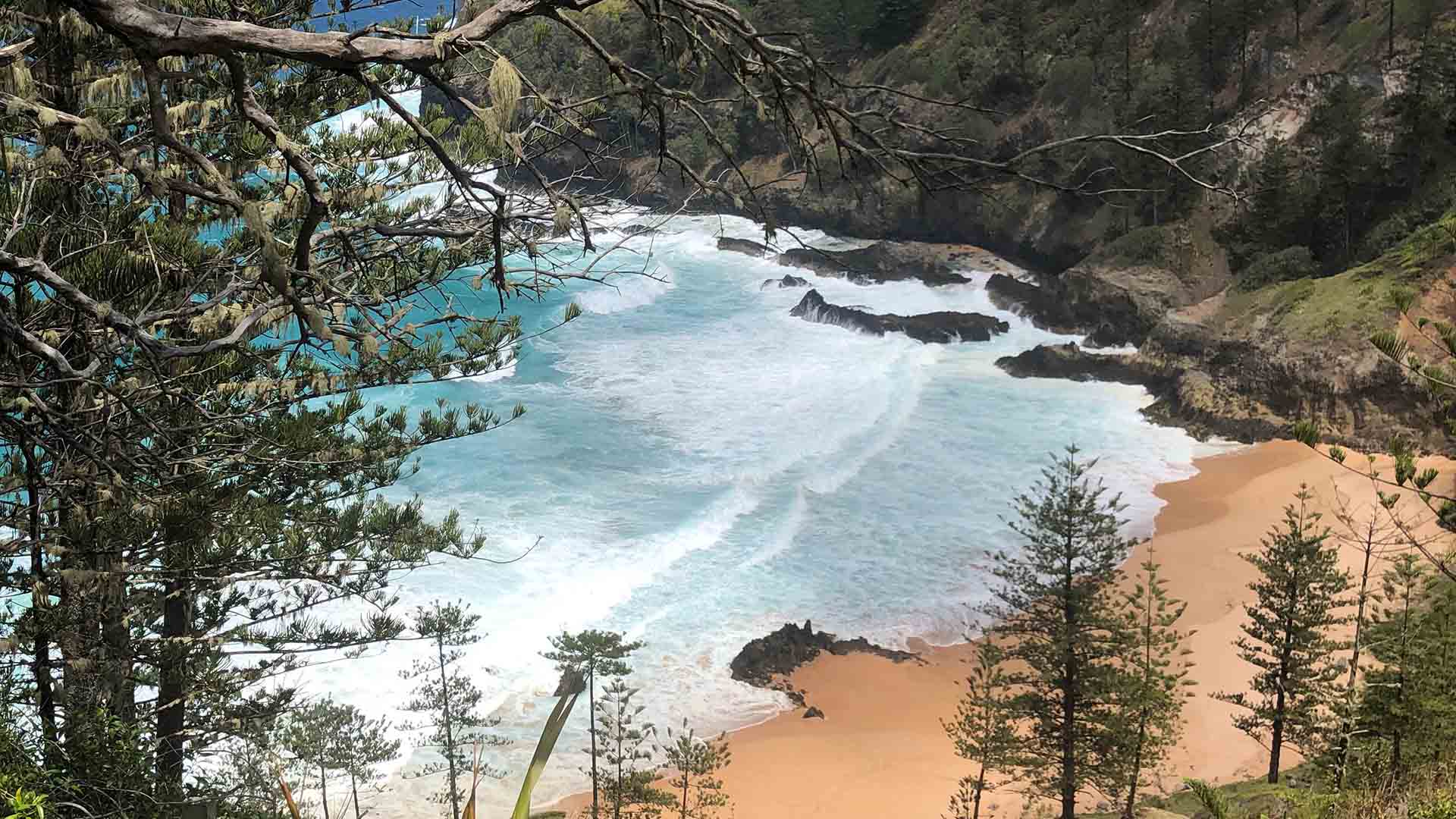 If you're keen to spend some time soaring over the sea, then kicking back on a South Pacific getaway, you'll be departing from Sydney and Brisbane's international terminal — so you really will feel as if you're jetting abroad. There's no need to prepare yourself for a lengthy flight, though, with the trip taking around two-and-a-half hours from Sydney and two hours from Brisbane.
For Sydneysiders and Brisbanites who'd rather jet off to colder climes, Qantas has also this month announced new routes from the two cities to the Snowy Mountains and the Victorian Alps. There, you're clearly definitely staying on home turf — but when it comes to making holiday plans for the next few months, before a potential travel bubble with Singapore could possibly come into effect, you definitely have options.
Qantas' new flights to Norfolk Island from Sydney and Brisbane will start flying from Friday, March 19. For more information, or to book, head to the airline's website.
Top image: Roderick Eime via Flickr.
Published on March 18, 2021 by Sarah Ward