Six Affordable Winter Cottages You Can Reach by Train from Sydney
Put yourself (and maybe some mates) on a train out of the city for a weekend surrounded by gums, log fires and fresh country air.
Forget traffic jams, cramped legs and squabbles over Spotify playlists. When you really want to relax on a winter weekender, swap your car for the train. Country train carriages aren't exactly known for their speed, but they do connect Sydney with hundreds of cute villages, towns and rural localities. Besides, who said anything about rushing? Grab a book, download your favourite podcast and settle in for the ride. Service is often limited on-board, so planning offline endeavours in advance is recommended. At the other end of the line, sink into cosiness with fireplaces, comfy couches, local wines and warm meals. All you need to do is make sure your Opal card is topped up.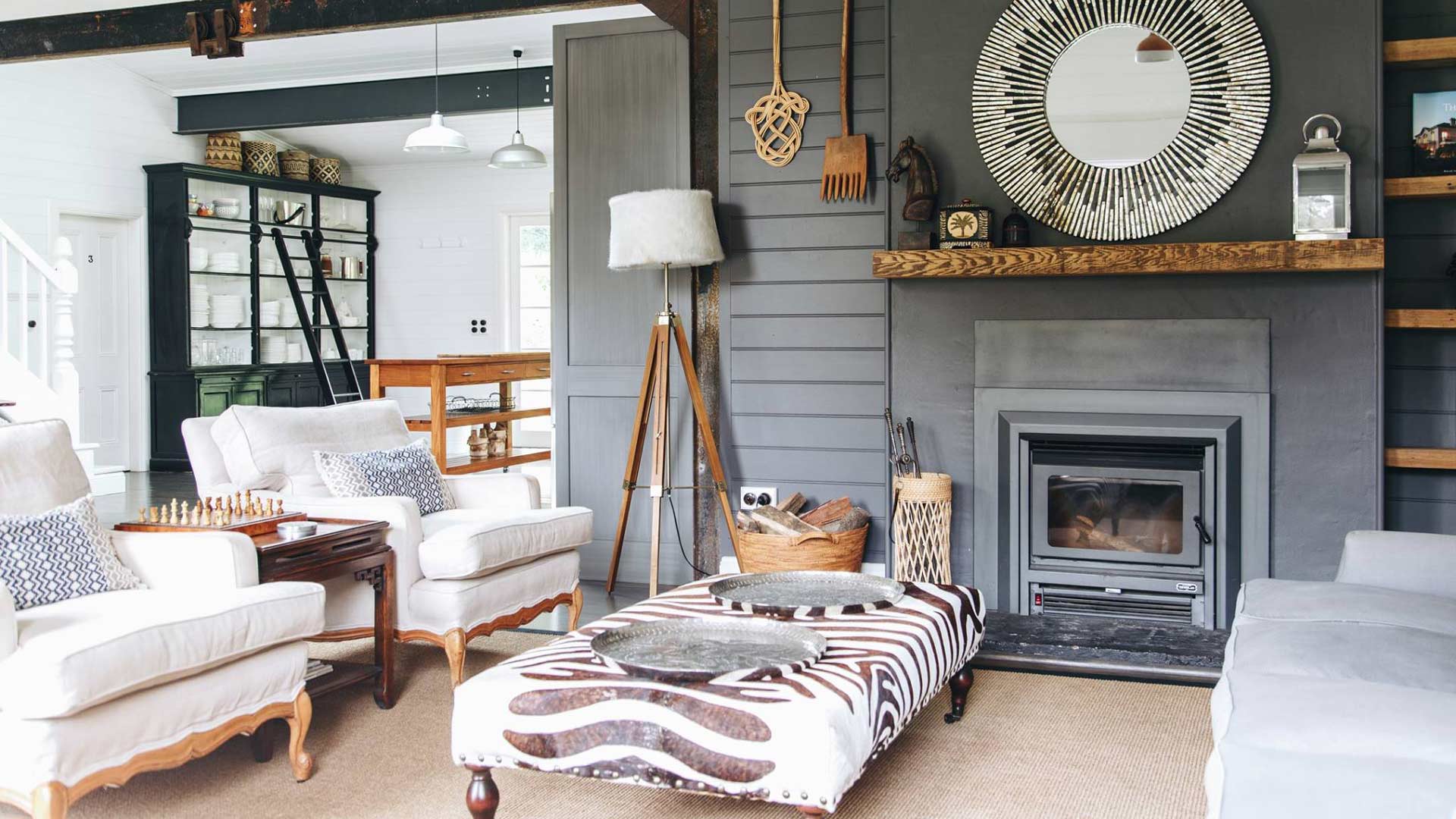 THE COACH HOUSE, BOWRAL
Retreat from the city (and the cold) at The Coach House in Bowral. Part of the Rift Estate, this epic six-bedroom building once housed a coachman and his horses in the 19th century. Surrounded by heritage-listed gardens, it's now a tranquil place to stay, dotted with claw-foot bathtubs and beds draped in luxury linen. Book in a feast at Biota's new restaurant Barn, or keep it low-key and head out for a woodfired pizza at BD's Woodfired Pizza or peruse art at Bowral Art Gallery. To keep you warm, there are three open fireplaces and floor heating in all bathrooms of the cottage.
How far? A two-hour train ride on the Southern Highlands Line. How much? $990 per night (split by up to 13 people).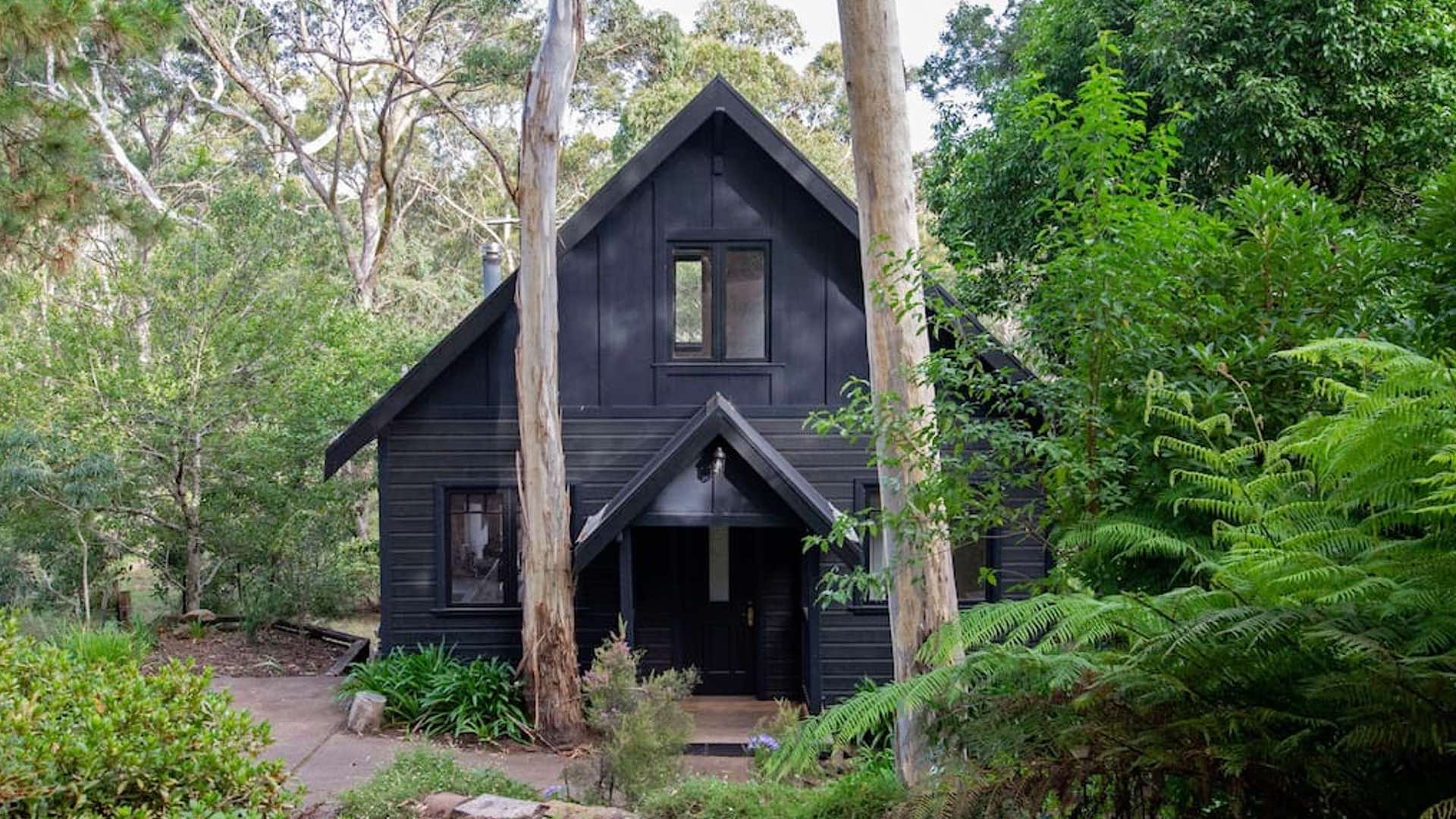 WONDERNEST, BLACKHEATH
Seclusion close to a train station is generally hard to find, but not in Blackheath. The Blue Mountains town — which is just up past Leura and Katoomba — is gorgeous and leafy, and the Wondernest lets you enjoy the best of the scenery and small town vibes. The cosy cottage is nestled up in the gumtrees and has with sweeping views of the bush, but is also just a 15-minute walk from town. So you can easily visit Anonymous Cafe for a delicious all-day breakfast or hop over to Evans Lookout for one of the most scenic views of the Blue Mountains. Retreat back to your abode come nightfall and get snug in front of the fire among the sleek Scandinavian-style interiors or out on the deck with a glass of wine and a blanket.
How far? Just over a two-hour train ride on the Blue Mountains Line. How much? $220–303 per night.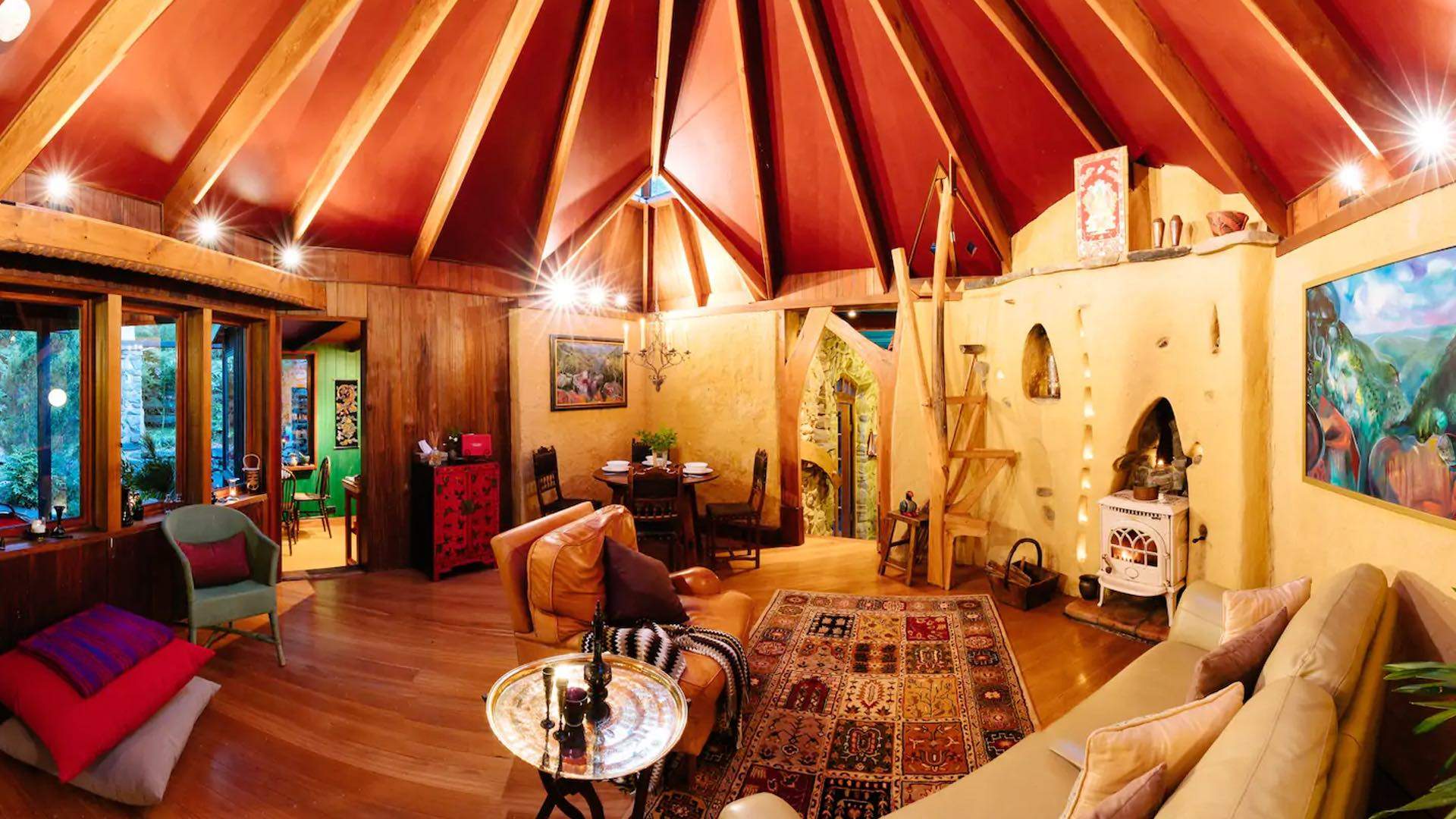 THE ARTIST'S HOUSE, BUNDANOON
Built by a local artist, this is a retreat unlike any other. Expect handcrafted timber work, natural stone, experimental spaces, creative touches and complete privacy — the Artist's House is ensconced in bush land, despite being just 150 metres from Bundanoon Village. You can spend your weekend snuggling in front of the fire and perhaps get a little arty yourself, or venture outside for cafes, quirky shops and bushwalks. We recommend checking out Fairy Bower Falls or wowing at Glow Worm Glen. With two queen-sized bedrooms there's room for up to four in the house, so gather a small group for a winter weekend away.
How far? A two-and-a-half-hour train ride on the Southern Highlands Line. How much? $220–235 per night.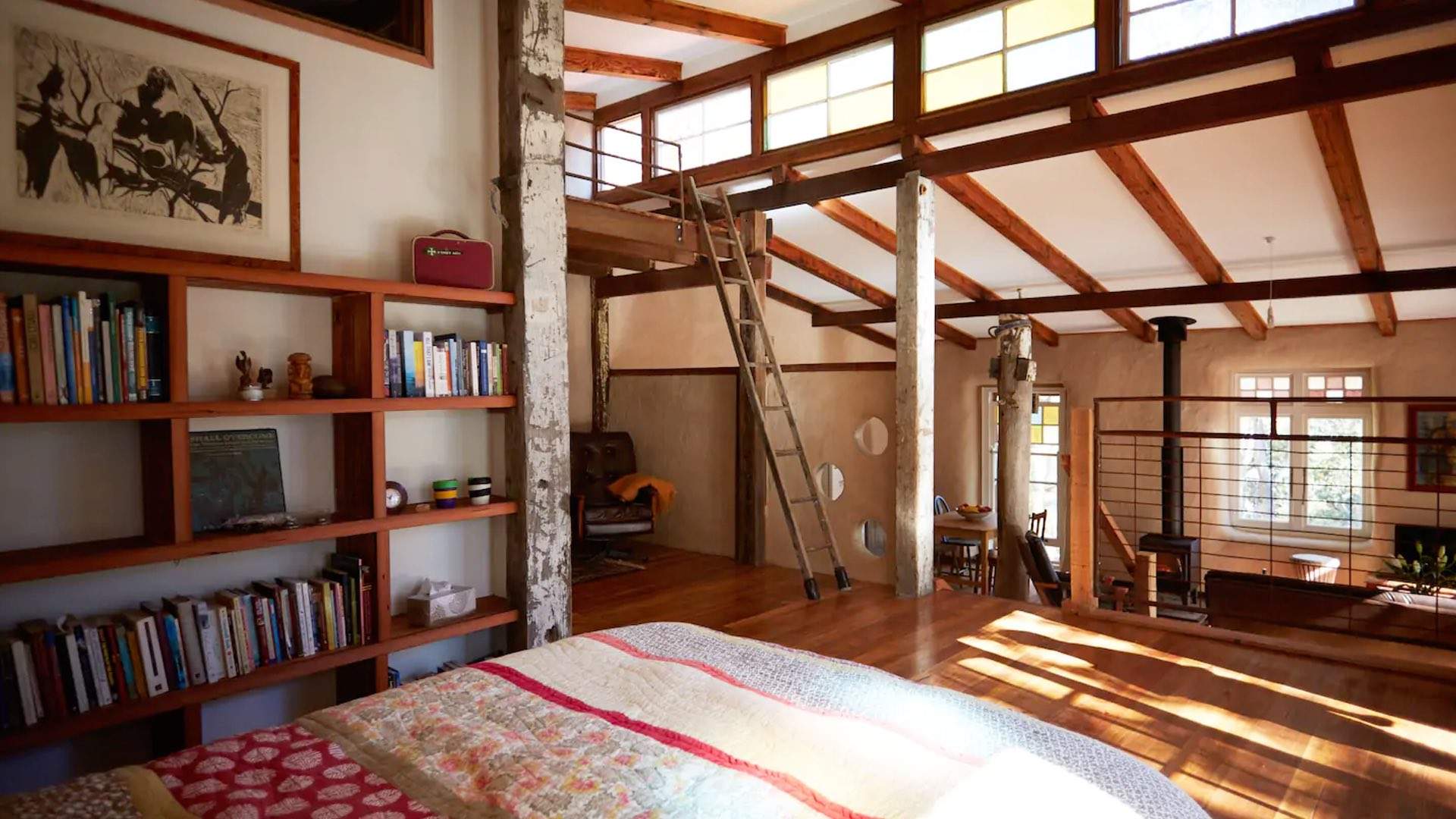 STRAWBALE COTTAGE, LEURA
Perhaps the cosiest joint in the Blue Mountains, Strawbale Cottage is set in the quaint town of Leura. It may be a short taxi ride from the town centre but we think it's worth it for the amazing view overlooking natural bushland. You won't even know it's winter with the natural light that floods the cottage during the day, the fireplace, two electric heaters and an electric blanket on the bed. Explore Leura village or hop on a train to Katoomba to see the Three Sisters and then refuel with a meal at Leura Garage. At the end of the day, settle into the warm comfort of this funky loft and enjoy a long, warm soak in the bathtub.
How far? A two-hour train ride on the Blue Mountains Line. How much? $120–150 per night. 

THE IVY LODGE, BATHURST
This beautiful restored heritage home located in the heart of Bathurst will keep you warm and cosy all winter long and is the perfect little cottage for a weekend away with your partner. It's walking distance to restaurants, bars and cafes in town. Grab a delicious brekkie at The Hub or setlle in for a long wine-filled lunch at Piccolo's on William. Explore Bathurst's history and visit the cellar doors to warm up with a glass of wine or two before retreating back to this stylish cottage. Spend the night relaxing in front of the fireplace before sinking into the plush king-sized bed.
How far? A three-and-a-half hour train ride on the Blue Mountains Line. How much? $125 per night.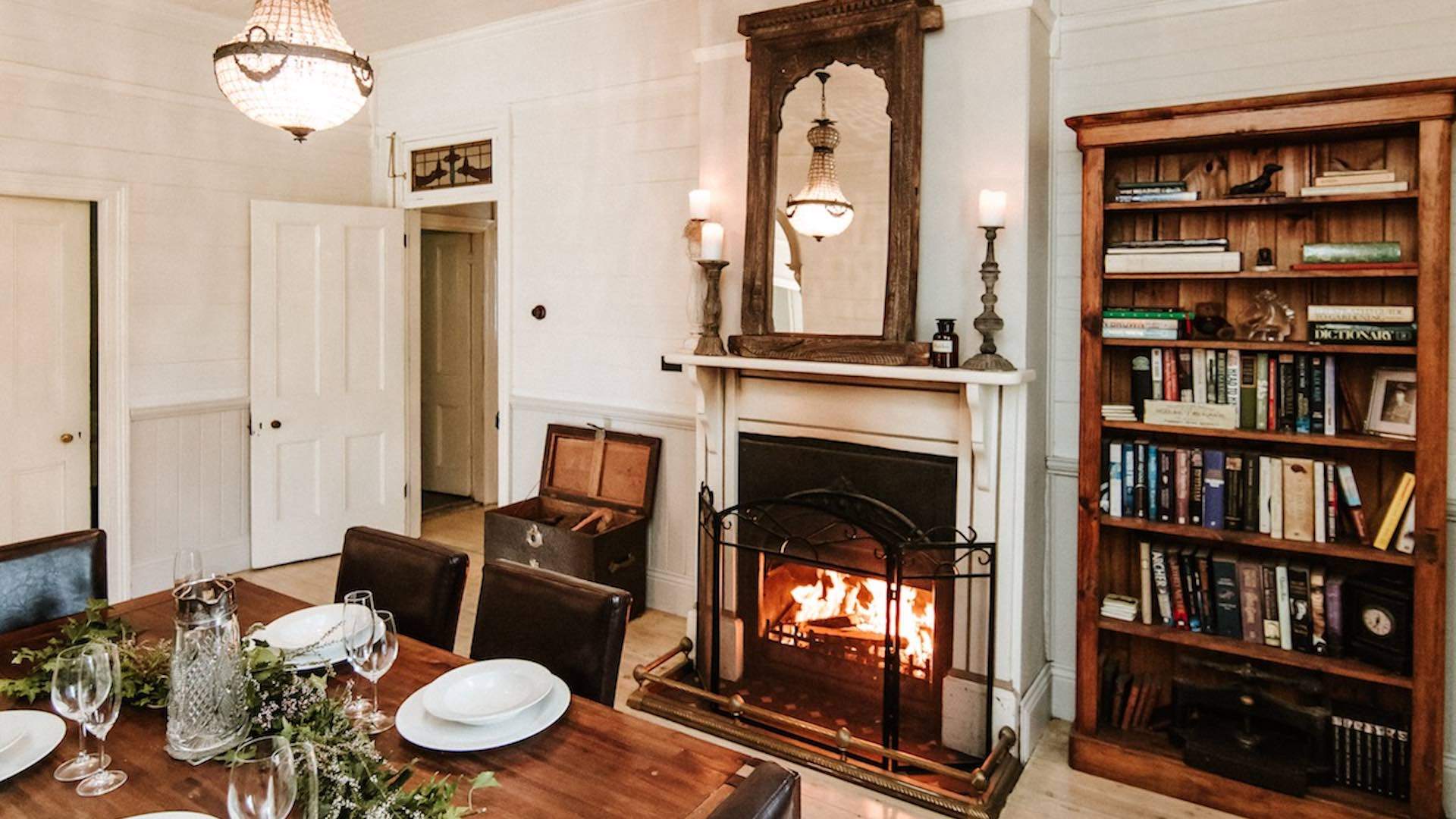 CIRCA 1890, BERRY
Round up some of your best mates and rent out this next-level cottage for the weekend. Winter is the best time to stay here in Berry. This revived 1800s historic cottage combines luxury modern features with period design and includes a cosy open fireplace in the dining room, a second fireplace in the lounge room and a heated spa bath and, to top it off, is pet friendly. Explore Berry's food scene by heading for brekkie at Salmon & Co. Eatery, grabbing a donut from the famous Berry Donut Van and enjoying the complementary bread from Berry Sourdough Bakery with fresh free-range eggs from the property. A stones throw away from the village centre, this beautiful cottage encapsulates the wonderful charm of this small town.
How far? A two-and-a-half-hour train ride on the South Coast Line. How much? $220–350 per night. 
Concrete Playground Trips
Book unique getaways and adventures dreamed up by our editors