Six Reasons to Escape to Montville, Queensland, for Your Next Outdoor Adventure
Spend a weekend leaping into waterfalls and sleeping under a blanket of stars in the Sunshine Coast Hinterland.
in partnership with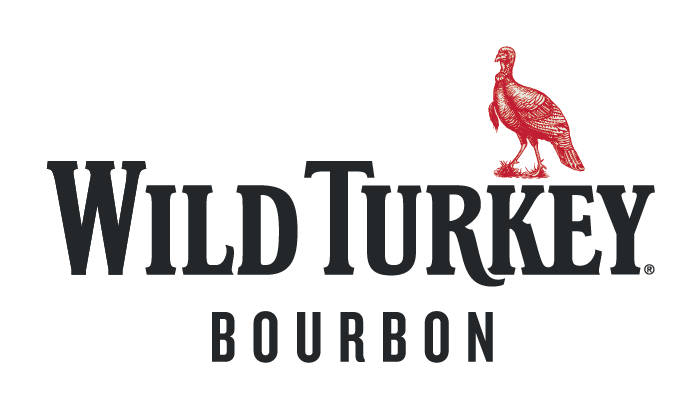 While the Sunshine Coast might be best-known for its world-class coastline and truly magnificent beaches, there's plenty to explore inland in this part of Queensland. And the charming town of Montville is the perfect base from which to set off on outdoor adventures in the subtropics.
In fact, Montville might be one of the quaintest spots you'll find on the Sunshine Coast. Located on the Blackall Range, the town used to be known by the admittedly cooler name Razorback, but was changed following, of all things, a town meeting. Nevertheless, the picturesque hamlet is a superb spot for your next out-of-town escape. The town itself is home to great restaurants, cafes, boutiques and galleries, and it's on the doorstep of impressive scenic walks and swimming holes. Where to start? We've teamed up with Wild Turkey to put together a list of our favourite ways to enjoy the great outdoors in and around Montville.
UPDATE: Due to damage from recent extreme weather in southeast Queensland, some places mentioned may be closed or operating differently. Check websites for the latest updates before visiting. 
EXPLORE THE KONDALILLA NATIONAL PARK
Montville is perhaps best known for its close proximity to the idyllic Kondalilla National Park. One of the best ways to take in the epic scenery here is via the Kondalilla Falls Circuit. The slightly challenging but rewarding four-kilometre walking trail takes you from the eponymous waterfall through a verdant valley of lush, green rainforest to a cool rockpool at the top of the falls, before leading to the bottom of the valley where you'll get the best view of the falls. The walk back up is a little tough, but you'll be rewarded with encounters with stunning native flora like bunya pines, piccabeen palms and pink ash.
SPEND A NIGHT IN THE SUNSHINE COAST HINTERLAND
While there are plenty of cute Airbnbs and hinterland cottages in this part of the Sunshine Coast, the region is also perfect for camping. Located along the Sunshine Coast Hinterland Great Walk is the Flaxton walker's camp, which offers a series of campsites peppered through a towering eucalypt and ash forest with a ferny undergrowth. The site is only accessible via a 16-kilometre walk, but we assure you it's worth the effort — you'll be rewarded with truly majestic surroundings and be woken by birdsong as the sun rises.
If you fancy bringing the 4WD, the nearby Hunchy Hills Bush Camp is situated on a former banana and pineapple plantation less than five minutes' drive from the centre of Montville. It offers a superbly secluded setting, with each of the three sites boasting a fire pit and log seats.
SWIM, KAYAK OR PICNIC AT THE BAROON POCKET DAM
The Sunshine Coast may well be an area synonymous with stunning beaches, but you'll be pleasantly surprised to know it also boasts some beautiful inland waters as well. Enter Baroon Pocket Dam, a picturesque lake located between Montville and the nearby town of Maleny that offers beautiful picnic grounds, swimming, fishing, as well as plenty of local wildlife. We'd recommend renting a kayak for a few hours to explore the lake and its many surrounding tributaries.
GO-KART ON AUSTRALIA'S LARGEST COMMERCIAL TRACK
Okay, maybe you're a bit over bushwalking by this point, so you'll be stoked to know that the oh-so-nearby town of Landsborough is home to the largest commercial go-kart track in Australia. Whether you're an adrenaline junkie, looking for something to keep the moody teenager in the family distracted, or just keen for a revvin' good time, the aptly titled Big Kart Track is sure to be a hit.
The 1.2-kilometre track includes a series of wide looped turns as well as some serious hairpins, which you can take on in a cart capable of reaching speeds of up to 70 kilometres per hour. The track is open seven days a week for you to live out your Formula One dreams, at much more manageable speeds. Nighttime and wet-weather sessions are also on offer for more experienced drivers.
EXPLORE THE MARY CAIRNCROSS SCENIC RESERVE
Back to walking again, but that's only because there are just so many awesome places to check out while you make those steps count. The stunning Mary Cairncross Scenic Reserve is as scenic as its name suggests and is home to 55 hectares of subtropical rainforest overlooking the beautiful landscape of the Glass House Mountains.
The reserve boasts a number of leisurely walking trails and guided tours that'll get you up close with the enchanting surrounds, while the Rainforest Discovery Centre is where you can learn about the diverse life that makes up the ecosystem of this beautiful forest via a bunch of cool multisensory educational exhibits. While you're out and about, keep your eyes peeled for local birdlife — the park plays host to nearly 150 different species.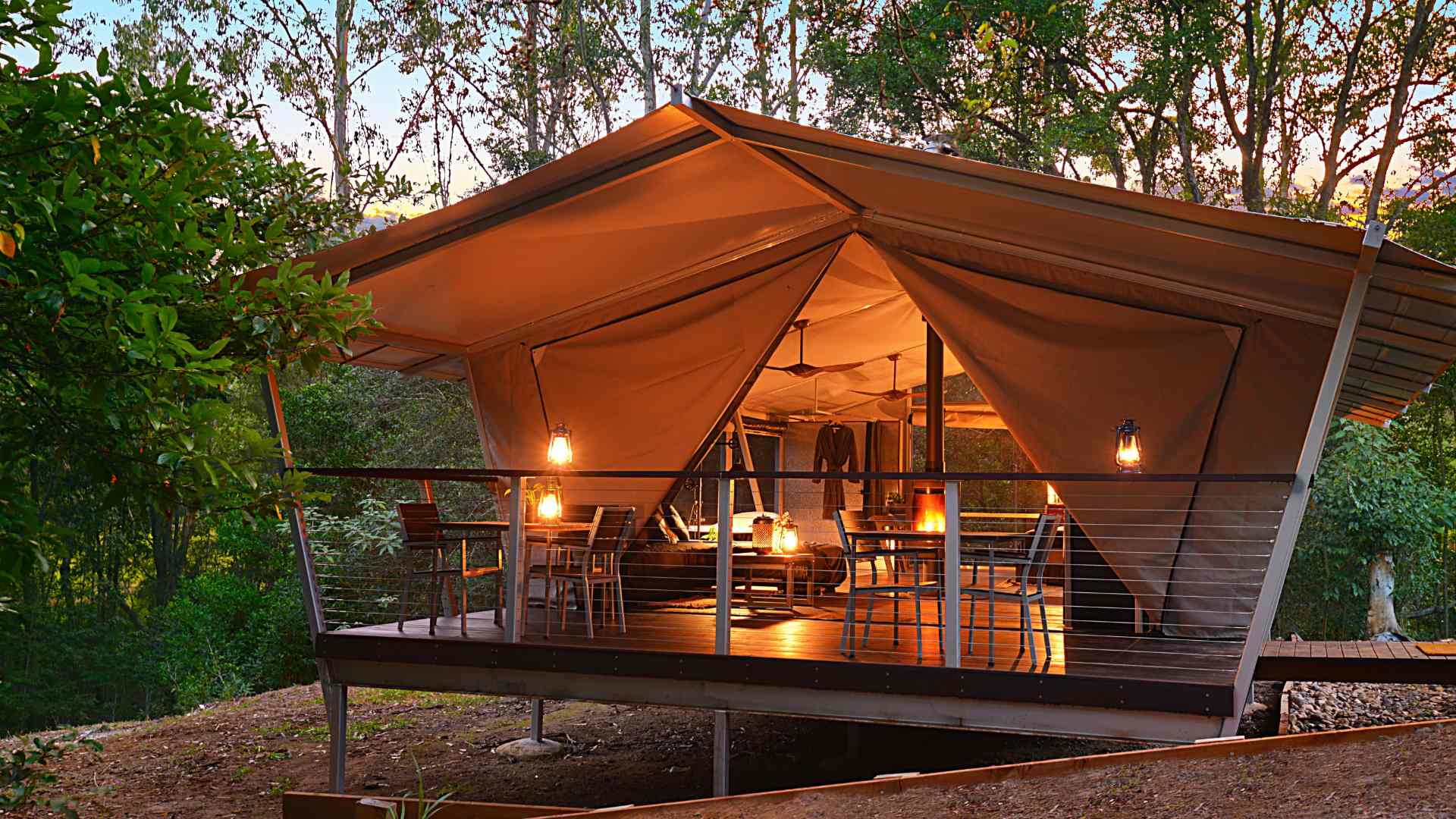 GO LUXURY CAMPING AND SLEEP UNDER THE STARS
You've probably heard of glamping, but Starry Nights Luxury Camping takes things to a whole other level. Situated in the bucolic hinterland by the waters of the gently flowing Petrie Creek, these lush grounds host handmade tents spanning 75 square metres, each set on a raised platform of polished recycled barn floor wood. Inside there are hand-carved stone basins, a roaring fireplace, hot running water for both showers and opulent baths in the claw-footed tub, a fully stocked kitchenette, flushing toilets and king-sized beds with organic linen. Settle in among the eucalypts and rolling hills and take in a decadent evening under the stars.
Find out more about Wild Turkey's Discovery Series at the website.
Top image: Tourism and Events Queensland
Concrete Playground Trips
Book unique getaways and adventures dreamed up by our editors