Now Open: Hollywood's New Super Nintendo Theme Park with IRL 'Mario Kart' Is Welcoming in Fans
You can now wander through warp pipes, collect coins, see piranha plants, scope out Bowser's Castle and get racing at Universal Studios Hollywood.
Call it the City of Angels. Call it the City of Stars. Call it Tinseltown, too. Whichever you go with, Los Angeles isn't short on tourist attractions, especially if you're fond of show business. But if you grew up playing Nintendo's games, you've now got one must-visit Hollywood spot to head to: Super Nintendo World at Universal Studios Hollywood. Let's go!
This is the globe's second-ever theme park area dedicated to the company and all of its video-game characters, after the first IRL Nintendo-themed amusement park opened in Osaka in Japan in 2022. The attraction's US debut has been in the works for a while, but finally opened its doors on Friday, February 17 — complete with a new way to play everyone's beloved Mario Kart beyond the many various devices that the game has popped up on over the years, not to mention Google Maps, mobile phones and reality.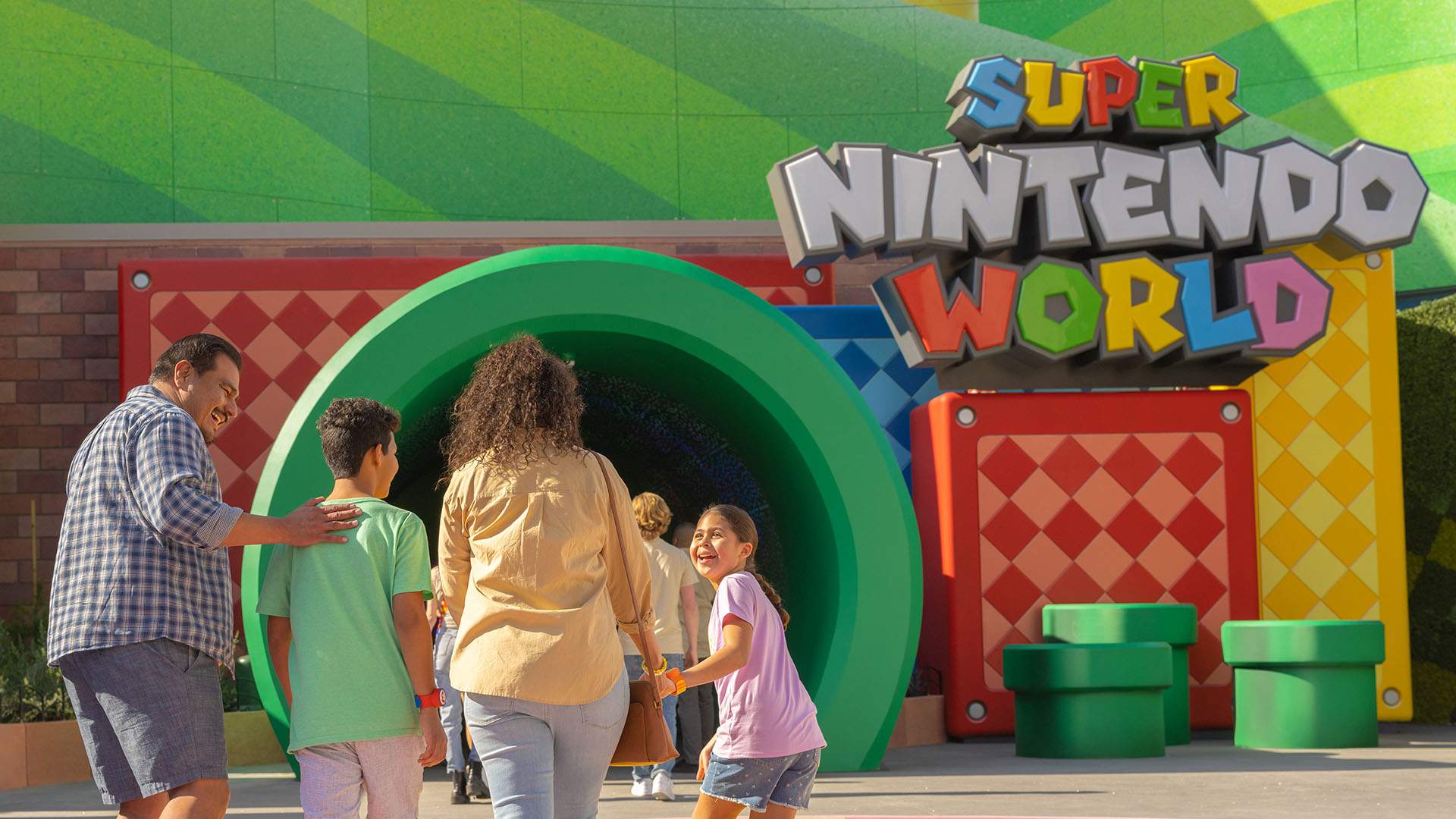 Clearly, you can never have too much Mario in your life. 2023 is also the year that a new Super Mario Bros movie is hitting cinemas, after all. Head to Super Nintendo World at Universal Studios Hollywood, however, and you won't just be staring at a screen.
Looking as glorious as its Japanese counterpart, the LA site features life-sized recreations of both Bowser's Castle (complete with spiked fences and heavy iron doors) and Peach's Castle, plus Mario Kart rides as well. Also, themed shopping and dining are a part of the experience, of course, including slurping mushroom soup out of the cutest mushroom bowl — with a red-and-white lid — that you've ever seen.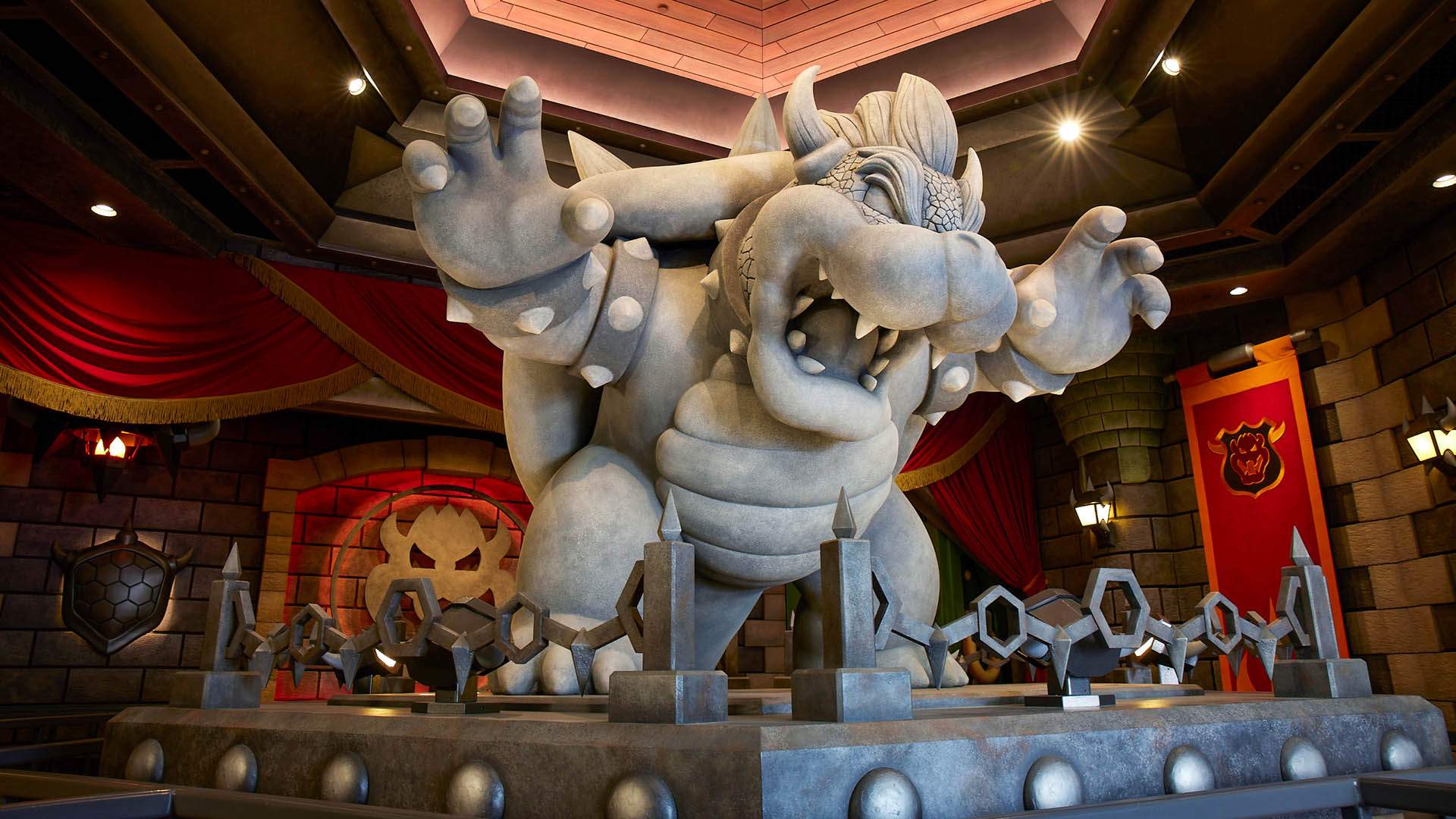 Just walking around the space is a drawcard enough, with warp pipes, piranha plants and question blocks all part of the larger-than-life design. The colours are as bright as in the games, too, and you really can enter through a green tube, then punch blocks to collect coins — digital ones, but still coins — as you wander.
Hollywood's Mario Kart fix comes courtesy of Mario Kart: Bowser's Challenge, a twist on Osaka's version that focuses on Koopas. Inspired by the games, it uses augmented reality (AR) with projection mapping technology — but there's also a moving track, plus genuine Mario Kart set pieces along the way. So, you'll sit in a vehicle and navigate courses, including underwater and in the clouds, but on a rail and with AR helping fill in the details. Thanks to the blend physical sets, technology and projections, you really will feel like you're in the game.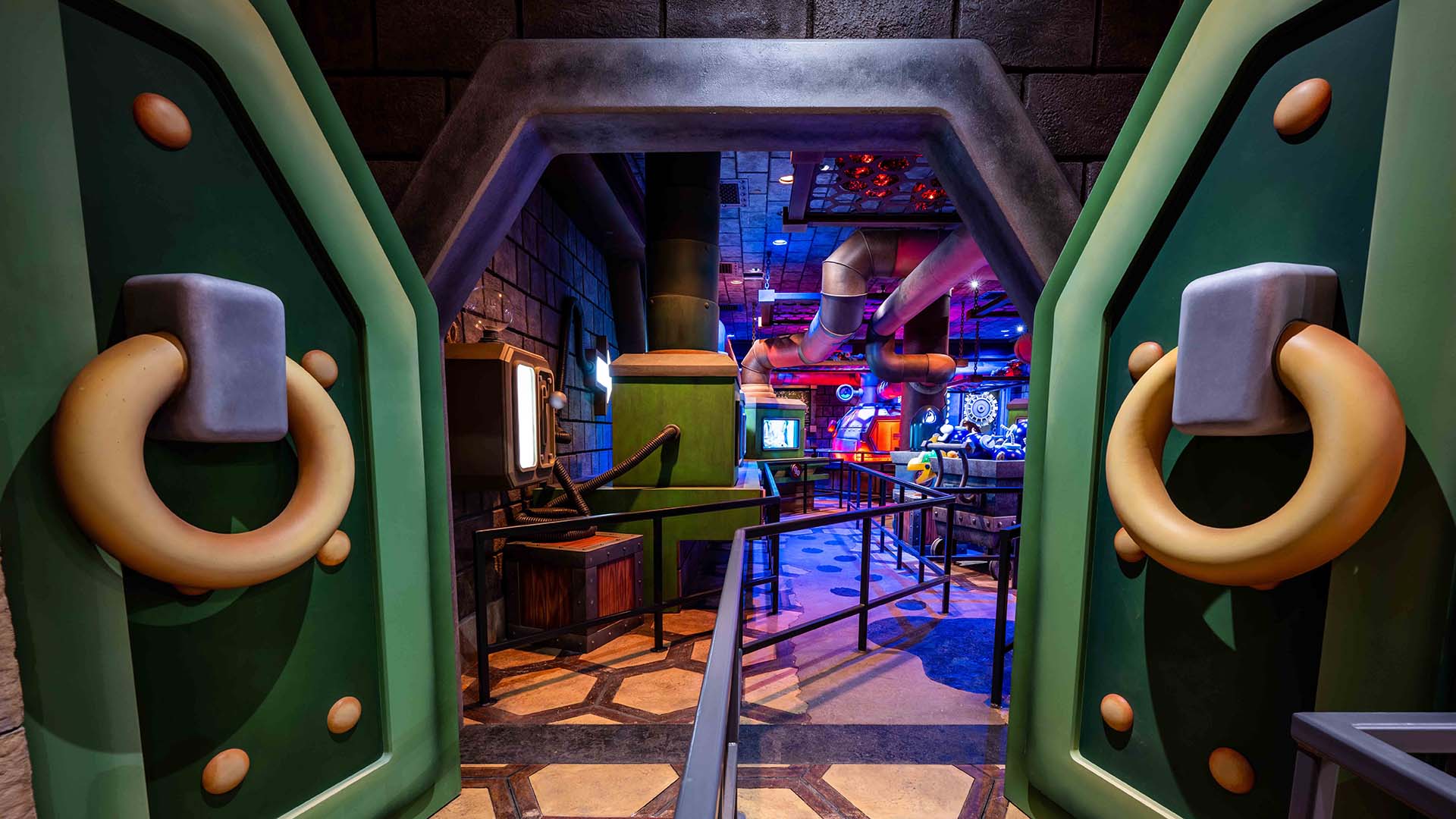 To even get to the ride, you need to queue from Mount Beanpole, one of the park's towering landmarks. And, you'll also see the aforementioned Bowser's Castle, which no one will miss with its massive statue of its namesake out the front. Inside, there are corridors and passages to wind through as you make your way towards the IRL Mario Kart.
Also a highlight: the Toadstool Cafe, which is where that soup comes in. The menu spans themed dishes such as toadstool cheesy garlic knots, piranha plant caprese, the Mario bacon cheeseburger, the Luigi pesto chicken burger, question block tiramisu and Princess Peach cupcakes.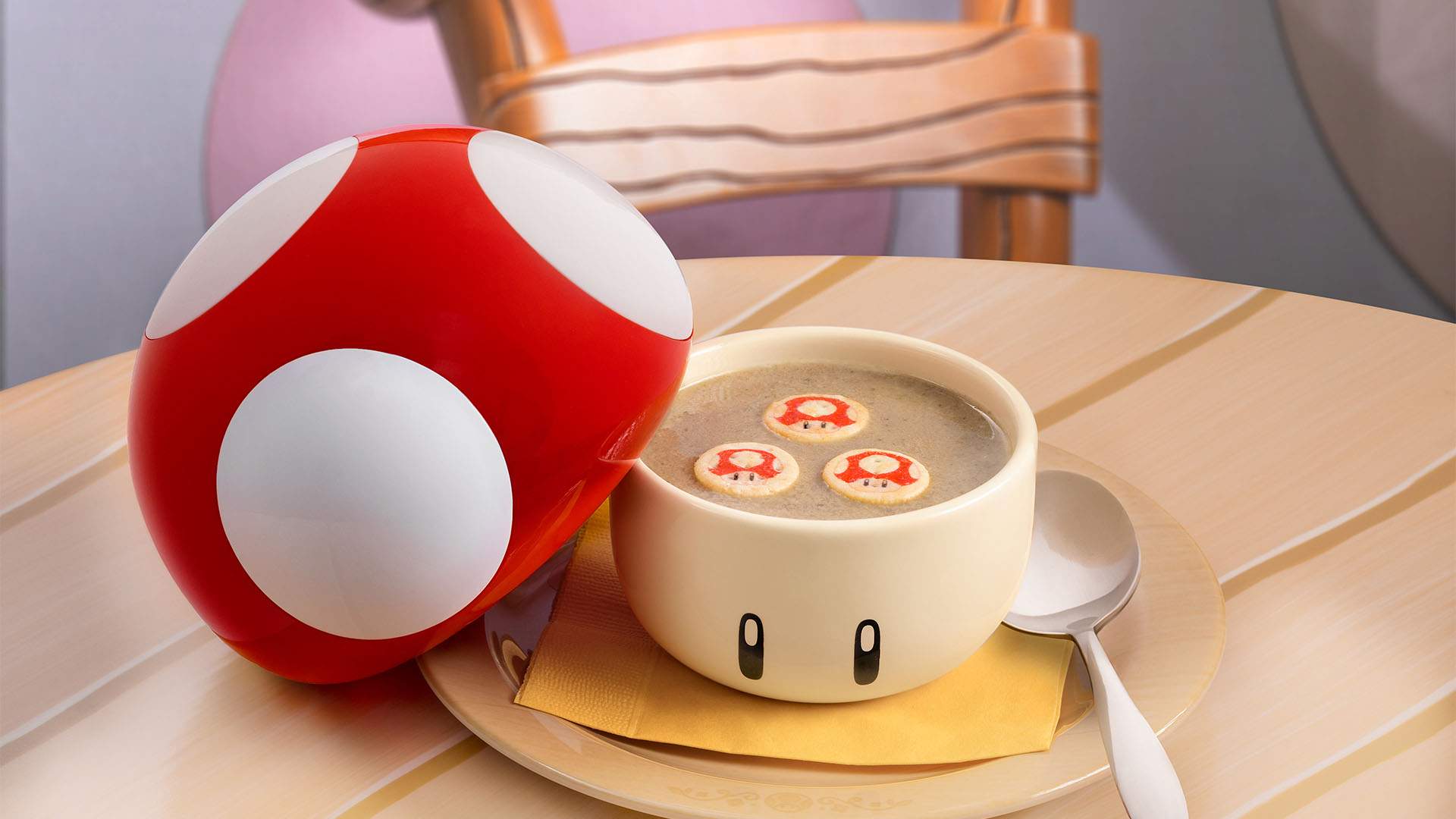 And, like the Osaka venue, Hollywood's Super Nintendo World features wearable wrist bands, called Power Up Bands, which connect to a special app and allow patrons to interact with the site using their arms, hands and bodies. That's how you collect coins just like Mario does in the Super Mario games.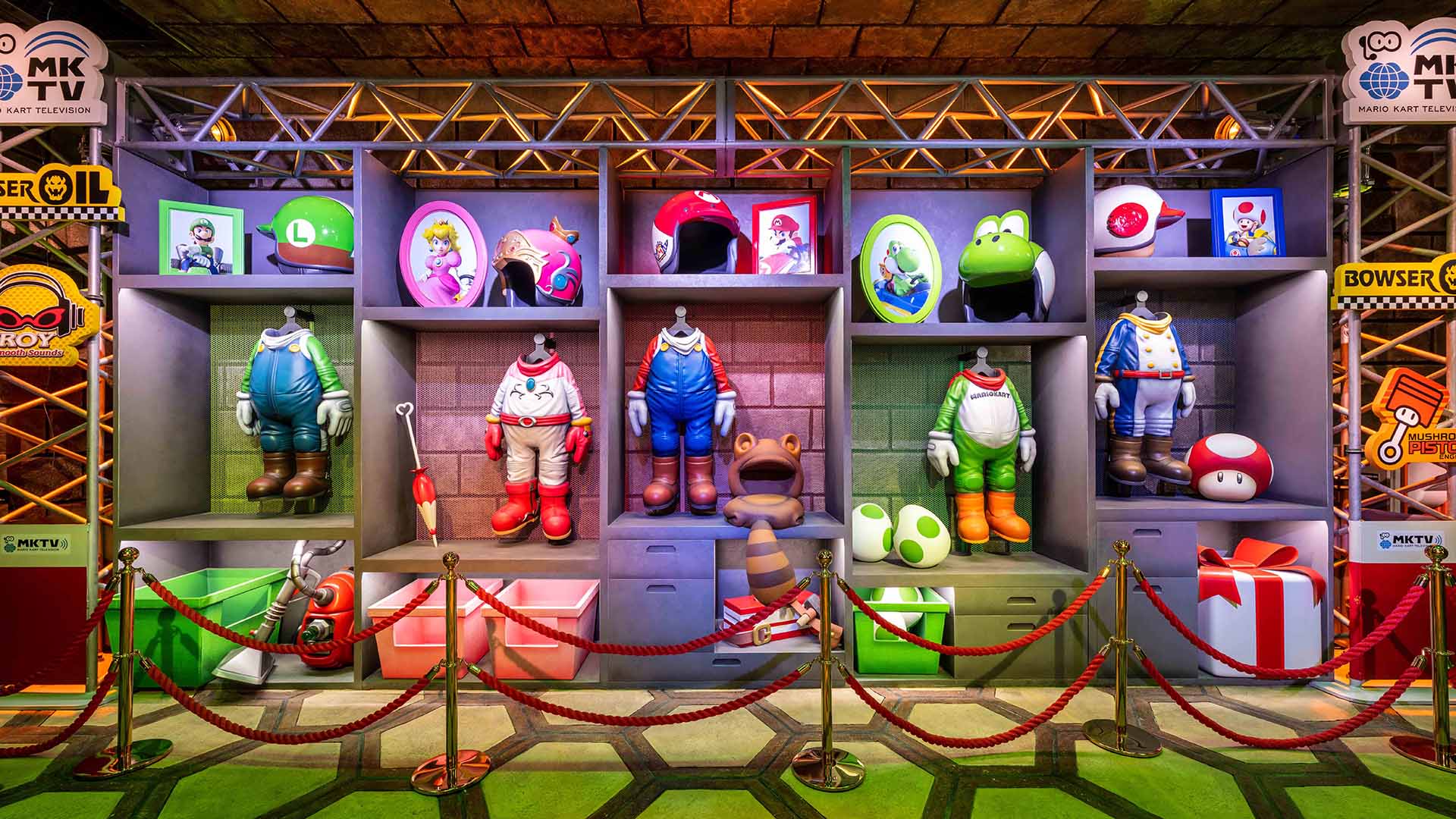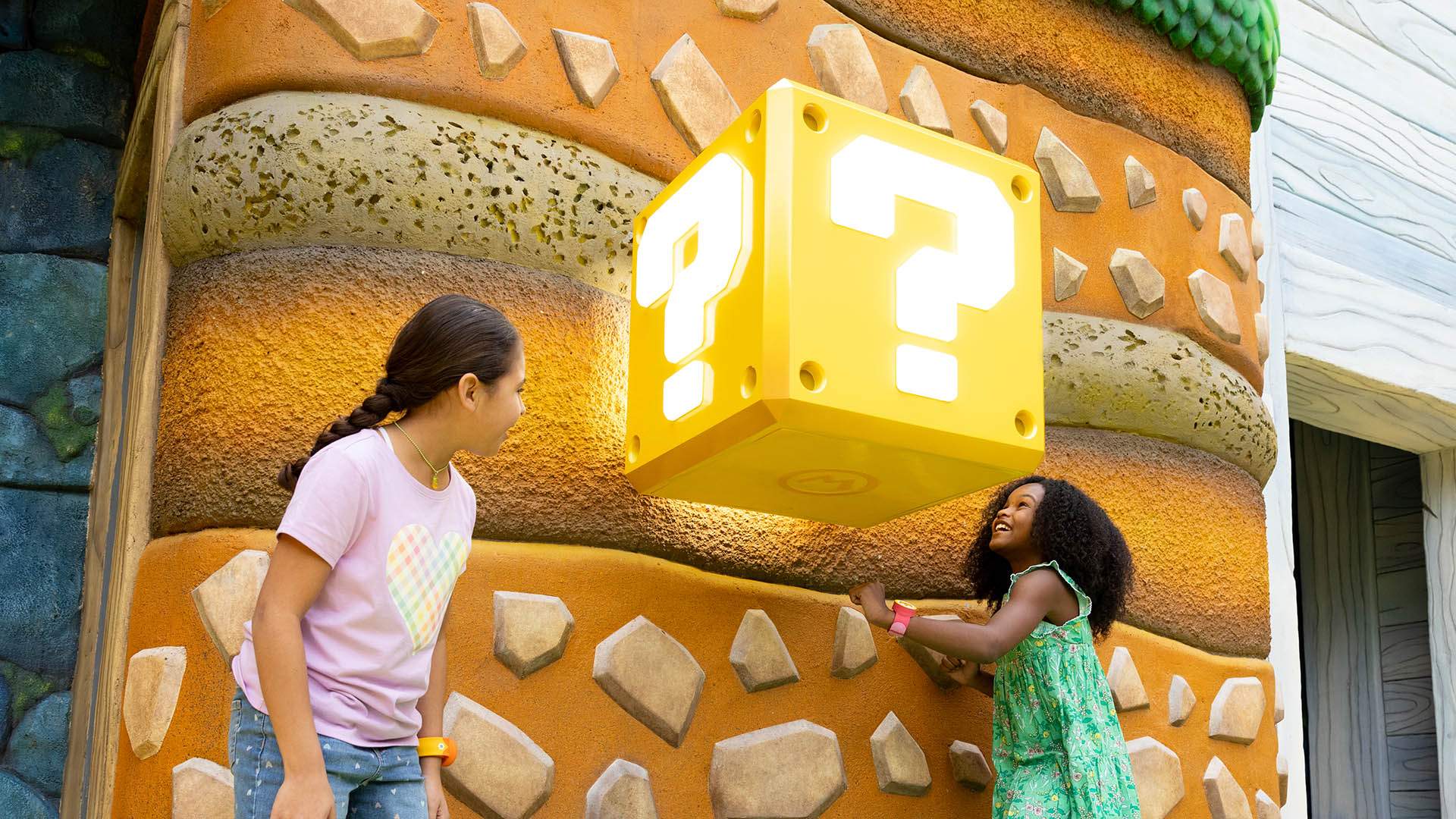 Super Nintendo World is now open at Universal Studios Hollywood, 100 Universal City Plaza, Universal City. For more information, head to the theme park's website.
Feeling inspired to book a getaway? You can now book your next dream holiday through Concrete Playground Trips with deals on flights, stays and experiences at destinations all around the world.
Concrete Playground Trips
Book unique getaways and adventures dreamed up by our editors