TRAVEL & LEISURE
Greater Sydney Is Bringing Back Gathering Restrictions, Travel Limits and Dancing Bans
You'll only be able to have five people over to your house for the next week — and if you live or work in the City of Sydney, Waverley, Woollahra, Bayside, Canada Bay, Inner West and Randwick Local Government Areas, you won't be able to leave the city.
Since the first case was identified in the Bondi area on Wednesday, June 16, Sydney's latest COVID-19 cluster has just kept growing. Ten new locally acquired cases were identified in the 24 hours to 8pm yesterday, Tuesday, June 22, and another 13 have been reported so far today, Wednesday, June 23. As a result, the New South Wales Government is bringing back a number of restrictions in the Greater Sydney region.
Come 4pm today, Sydneysiders will need to scale back their activities in a number of settings and wear masks in more places. Announced this morning by NSW Premier Gladys Berejiklian, the changes will apply to the Greater Sydney, the Central Coast, Blue Mountains, Wollongong and Shellharbour areas, and will be in effect for the next week — so at least until 4pm on Wednesday, June 30.
These restrictions go further than the last set of rules that were introduced back in May, which was the last time that Sydney experienced an outbreak . Today, the Premier advised that "because this period of COVID is causing transmission and very fleeting exchanges, and given the number of people who have been in isolation or otherwise have contracted the disease, this means we need to take further action."
Within homes in Greater Sydney, only five people will be allowed, including children. Outside of the house, masks will be mandatory again in all indoor spaces — not just on public transport and in public indoor spaces, but in workplaces and all non-residential settings as well. And, face coverings will be compulsory at organised outdoor events also, such as sports matches and concerts.
If you're having a beverage in a bar, you're being asked to sit down. So yes, vertical drinking at pubs, clubs, restaurants and the like has been scrapped again, too. You'll need to sit down to eat as well, and dancing and singing will be banned again everywhere except weddings — which will only be able to have 20 people on the dance floor at once.
"We don't want mingling," said the Premier, with the one person per four-square-metre rule also coming back into effect in all indoor and outdoor settings. Major events such as sporting events and concerts will have a 50-percent capacity cap, gym classes will be limited to 20, and public transport is back to sitting and standing at the green dots.
Also coming into effect: a limit on where folks who work or live in Sydney's seven identified Local Government Areas can travel. So, if you reside or work in City of Sydney, Waverley, Woollahra, Bayside, Canada Bay, Inner West and Randwick, you won't be able to leave Sydney for the next week. "Unless you are visiting a relatively in care or have to go to work so unless it is essential travel, you should not be going outside metropolitan Sydney for the next week," the Premier said.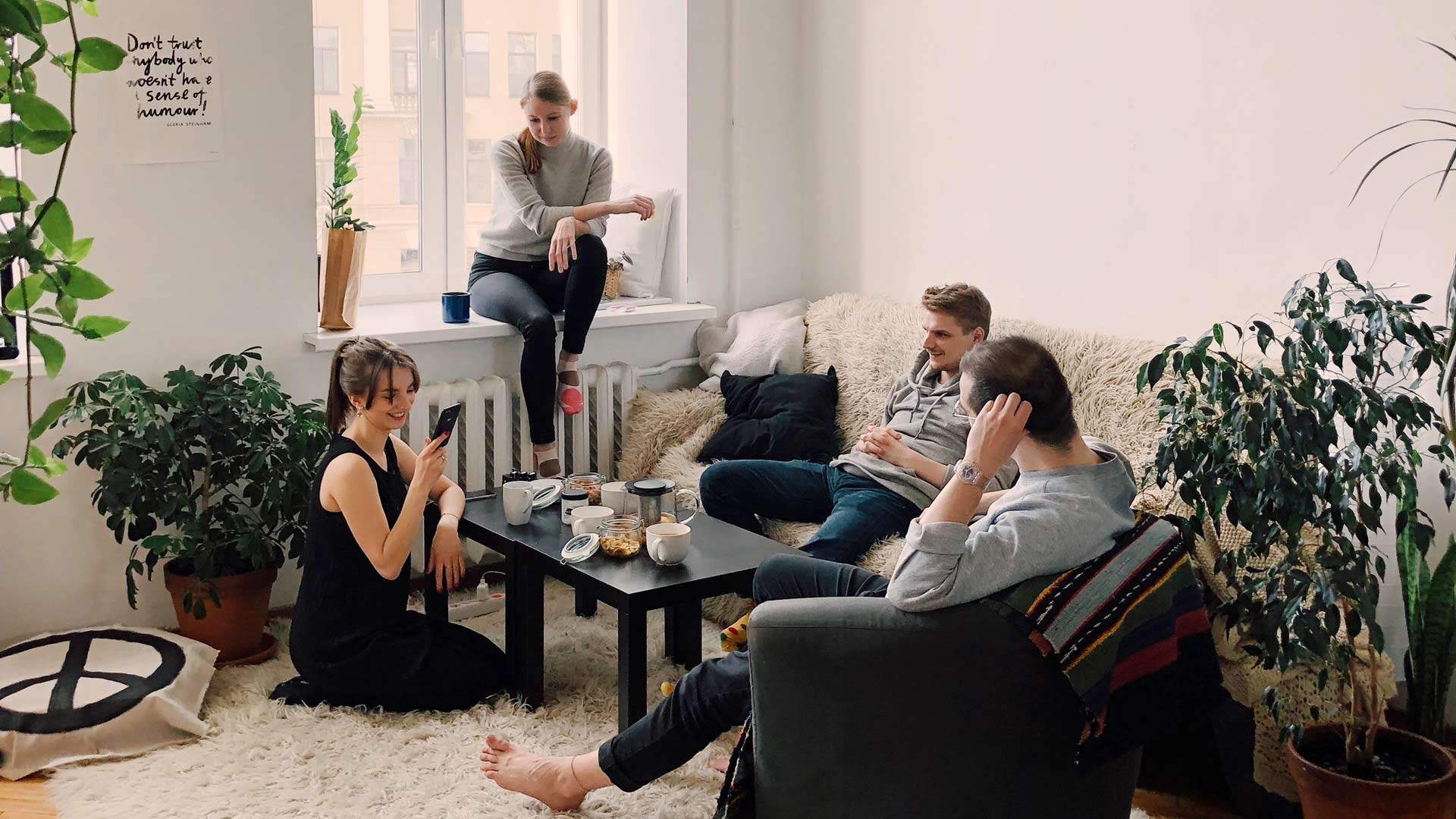 Premier Berejiklian also said that she couldn't rule out further restrictions from this point, depending on future case numbers. "We have always said we have considered all the options, but we have always said we will not burden our citizens unless we absolutely have to do," she explained. "We know basically where the super-spreading events have been, we know where the virus is circulating, and we don't want to take any further action than what we have now — but this relies on all of us reining in our behaviour, all of us following the health orders that are coming into place from 4pm."
She continued: "I am not ruling out any further action, but I am also confident that if we adhere to the health orders today, we will have a good chance of getting on top of this outbreak. I am not going to rule out further action, I am not gonna rule out what happens beyond a week, because we don't know. We certainly didn't expect this situation a few days ago."
Sydneysiders are also asked to continue to frequently check NSW Health's long list of locations and venues that positive coronavirus cases have visited over the past week — and, if you've been to anywhere listed on the specific dates and times, get tested immediately and self-isolate for 14 days after your visit.
In terms of symptoms, you should be looking out for coughs, fever, sore or scratchy throat, shortness of breath, or loss of smell or taste — and getting tested at a clinic if you have any.
For more information about the status of COVID-19 in NSW, head to the NSW Health website.
Published on June 23, 2021 by Sarah Ward