TRAVEL & LEISURE
Sydney's Best Indoor Workouts for When You Really Don't Want to Exercise Outside
Don't let hail or humidity block your efforts to exercise — from bouldering to boxing, these inside activities are guaranteed get you moving regardless of what's happening outside.
Sydney's Best Indoor Workouts for When You Really Don't Want to Exercise Outside
Don't let hail or humidity block your efforts to exercise — from bouldering to boxing, these inside activities are guaranteed get you moving regardless of what's happening outside.
Year on year, Sydney's weather is becoming more unpredictable. Cold snaps and untimely rain can decimate your outdoor workout plans just as often as heatwaves and unbearably humid evenings. But, fear not, because fitness never sleeps. From boxing to pole dancing, it may be chilly outside but the burn is real in here. We've got ten refreshing indoor workouts to get you up and moving even when it's gross outside. And, don't worry — they're are nothing like your average treadmill slog.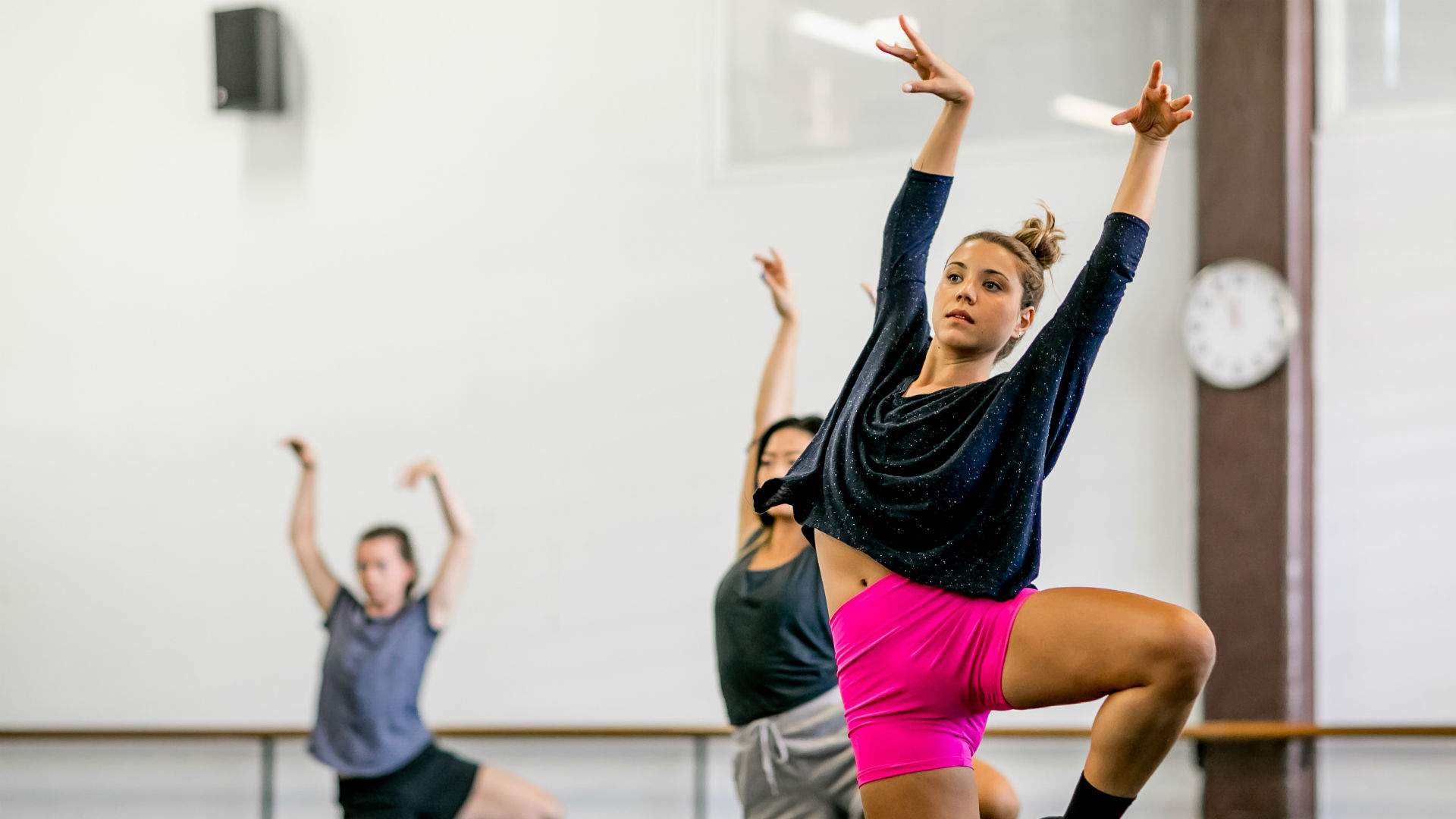 SYDNEY DANCE COMPANY, ULTIMO
If you've ever gone down a dance-related YouTube rabbit hole — for the uninitiated, begin your binge with videos of the renowned Royal Family Crew — it might be time to hit up a dance class and test out your moves away from the screen. Ultimo-based Sydney Dance Company is one of the heaviest hitters in this arena, offering drop-in ballet, jazz, hip-hop, JFH, lyrical and tap in spacious professional studios. Check the timetable to find out when classes are on for your particular level. The teachers are excellent and lay down straight-fire choreography to the latest Drake, Travis Scott, Ariana Grande and Cardi B on the regular. So, channel your inner-Beyonce and slay away.


NOMAD BOULDERING GYM, CAMPERDOWN
Hone a new skill whilst sculpting some serious abs at NOMAD Bouldering Gym, the largest of its kind in the Southern Hemisphere. Bouldering is like rock climbing but it's done without a harness or rope and you climb shorter routes — also known as 'problems' — close to the ground. But don't confuse 'shorter' for 'less intense' — boulderers are always looking for new ways to push their minds and bodies to the max. It's very sociable so it's also a great workout to do with a small group of friends.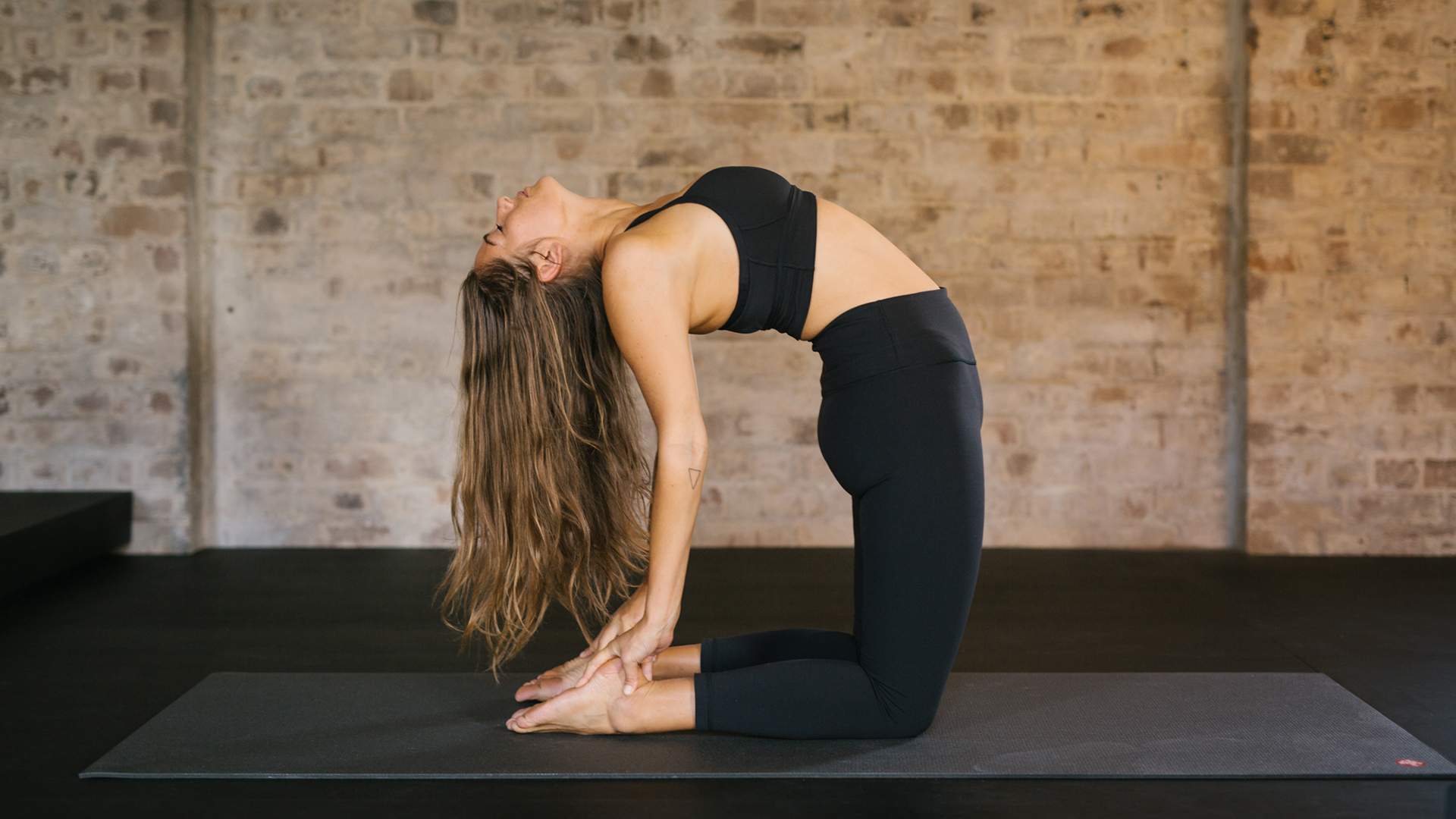 HUMMING PUPPY, REDFERN
Humming Puppy is a spiffy (bougie) inner-city yoga studio in Darlington. Enjoy a complimentary coconut water pre-practice, then settle down onto your preassigned mat for class. Everything is provided, including towels, mats, blocks and belts — so you can just jump on the mat and sink into savasana. That weird humming noise coming from the concealed speakers? Yeah, that's kind of Humming Puppy's thing. At first, you won't know what to make of it — but by the end of class, you'll be used to it and so relaxed you may as well have been hypnotised by the mystery hum. Also, the shower facilities are some of the best any gym in Sydney has to offer. Once you're sufficiently sweat free, head to the adorable Rabbit Hole Organic Tea Bar for an after-class treat.


XTEND BARRE, DRUMMOYNE
If you don't feel the burn, you're not doing your barre workout right. At Xtend Barre, hit your glutes, quads, triceps, abs, those other abs, inner thighs, and what feels like literally every muscle in your body in a 60-minute ballet-pilates hybrid workout. The studio also offers reformer pilates classes, if that's your thing. Grip socks are required for class, which are available for purchase. So, go ahead and enjoy your classy ballet moment — by which, of course, we mean grace on the outside, low-key crying on the inside.


SKY-LAB, SURRY HILLS
Nestled several stories up in the unlikely location of Hibernian House is an oasis of calm known as Sky-Lab. Here, stretch like you've never stretched before in an aerial yoga class. Suspended yoga helps to strengthen your core muscles and increase spinal and shoulder flexibility. You will feel a satisfying elongation of your spine difficult to achieve in other stretch classes, and may even walk out of class feeling a little taller. If you're looking for a super chill class — maybe you're just getting back into exercise or you're having a recovery day — the Aerial Yoga Melt class is a good option. It's a low- to no-sweat workout that focuses mostly on releasing and relaxing different aspects of your musculature and fascia.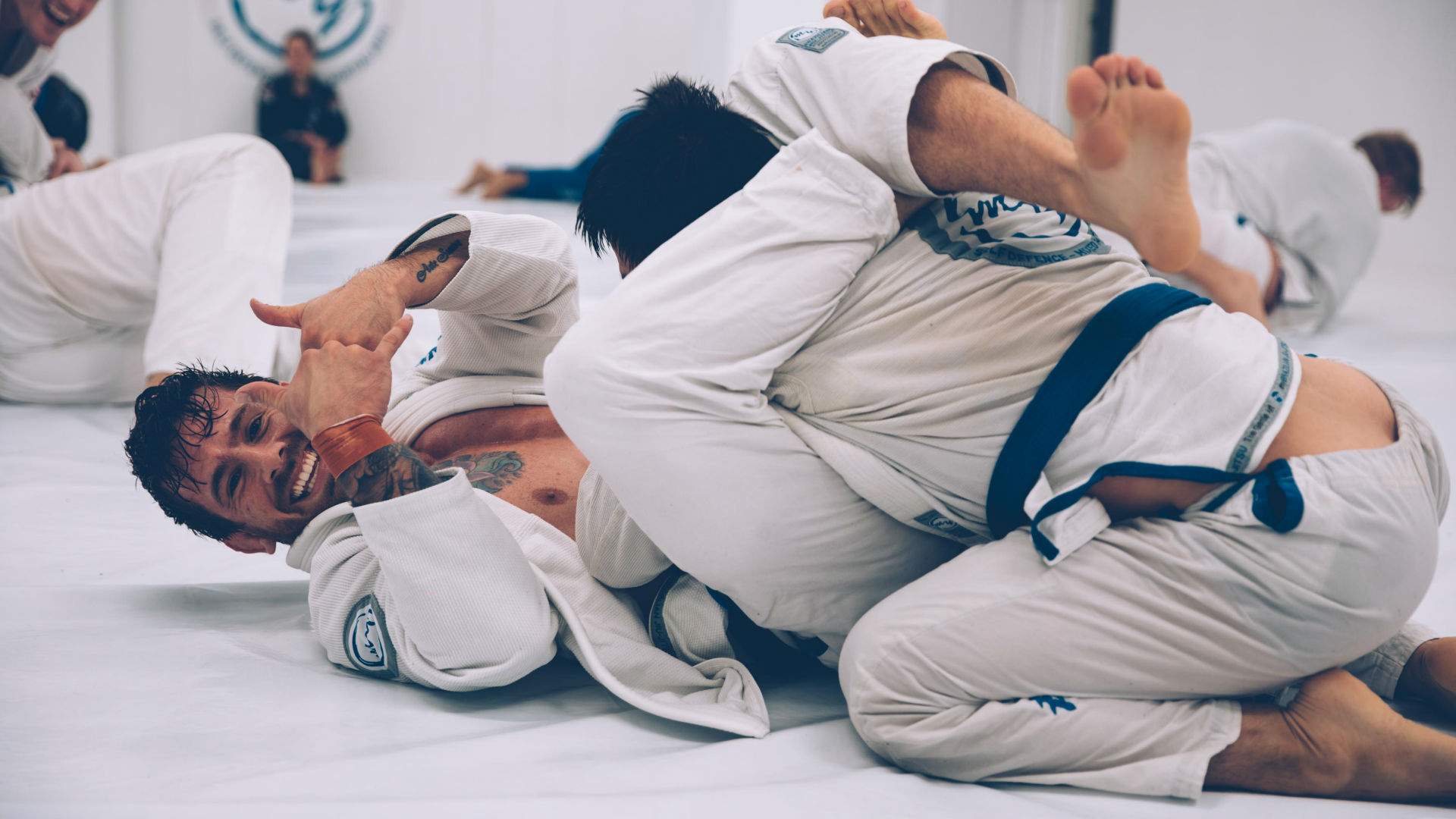 MY BRAZILIAN JIU-JITSU, CAMPERDOWN
What do Wiz Khalifa, Milla Jovovich and Demi Lovato all have in common? They all train in Brazilian Jiu-Jitsu. Really. Try your hand at this martial art-combat sport mix at My Brazilian Jiu-Jitsu. While it looks a bit like wrestling, it's actually super technical and challenging. BJJ promotes the concept that a smaller, weaker person can successfully defend themselves or another against a bigger, stronger, heavier person by using proper technique, leverage and, most notably, by taking the fight to the ground. The ethos behind BJJ makes it a particularly empowering sport for women, or smaller folk in general, as it challenges traditional notions of strength and power.


SYDNEY POLE, CAMPERDOWN, PARRAMATTA OR GLADESVILLE
Pole dancing is having a well-deserved moment in the fitness sun at the moment. And rightly so — the fun and liberating strength-based training combines dance, music and gymnastics-style tricks to get you moving. Sydney Pole regularly runs free intro classes and the welcoming studio is inclusive of all ages and body types. Ready to expand your horizons? Try Hip-Hop Pole, Sexy Floorwork or 80s Pole to really start feeling yourself. Shorts and sports bras are recommended instead of full-coverage leggings as you need exposed skin to grip to the pole properly. But, for your first time, wear whatever you feel most comfortable in. Also, don't lather yourself in body lotion beforehand, you'll slide right off the pole if your skin isn't dry — which is not ideal.


AERIALIZE, CANTERBURY
Concept: hula hoops, suspended mid-air, with tricks. Yes, things just got real. Your fledgling circus career awaits you at Aerialize — the Canterbury studio's drop-in classes cover a range of pursuits from Lyra, Static Trapeze, Silks, Acrobatics and more. The skill-based nature of these classes will help you to channel your energy into focusing on learning a new move rather than worrying about burning calories or how you look as you contort your body. It's all about having fun and, maybe, just a little bit about getting sweet shot for Instagram.


BOXING WORKS, SURRY HILLS
Boxing has been ranked the number one sport for increasing overall athleticism. And, adding boxing to your fitness regime can sometimes be the shock your system needs to stay engaged and receptive. At Boxing Works, you can sample Muay Thai, kickboxing and regular boxing to see which style has you feeling most like Michael B. Jordan in Creed. Unlike running on a treadmill or doing the same old squats, again and again, you won't be looking at the clock every ten seconds. Boxing requires total focus and, once you get into it, it's so much fun you'll only notice how much your shoulders are burning at the end of the session. Probably.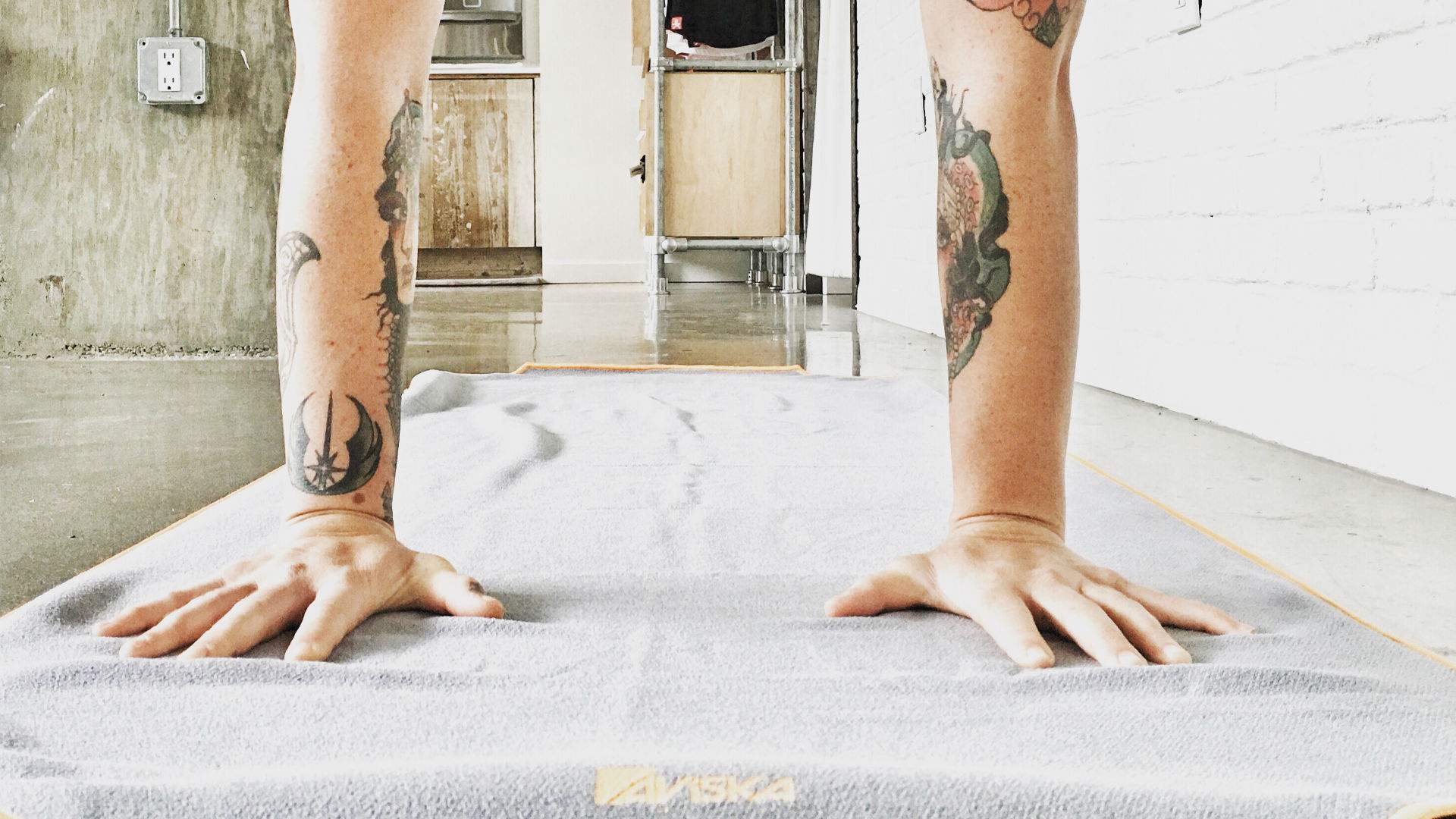 THE MOVEMENT ACADEMY, ROSEBERY
Go from 'master of none' to 'master of at least one cool thing': handstands. That's right — that move you spent hours perfecting as a kid is about to saunter back into your adult life in a big way. This time, place yourself under the tutelage of trained gymnasts — rather than your obliging sibling — and sign up for handstand classes at The Movement Academy. You'll improve alignment, balance and shoulder health, strengthen your core, condition your wrists and increase overall body awareness with training and drills suited to your level.
Published on September 21, 2018 by Tash Gillezeau