TRAVEL & LEISURE
Sydney's Buses, Trains and Ferries Will Be Able to Up Their Capacity to 75 Percent From April 19
Which means that 66 people will be allowed on a bus and 122 on a train carriage.
If you've caught public transport in Sydney over the past year, you've definitely noticed two things: empty seats as part of social-distancing measures, and longer wait times and lines. The city's buses, trains and ferries are currently running at around 45–55 percent of their usual capacity, as has been the case since December — but with more and more aspects of everyday life returning to normal, the public transport network is about to increase its patron numbers.
From Monday, April 19, getting from point A to point B will be slightly less of a headache, with the NSW Government today, Thursday, April 15, announcing that the network will be allowed to fill buses, trains and ferries to 75 percent capacity. This means that 66 commuters will be allowed on a two-door bus (up from 42), 122 on a Waratah carriage (up from 86), 800 on Freshwater ferries (up from 543) and 156 on a light rail carriage.
This is a significant step up, capacity-wise, even if it doesn't yet bring Sydney's public transport to full capacity. It applies statewide — but some services outside of the city will be filling up, with TrainLink regional rail and coach services able to be booked at 100 percent capacity, also from Monday, April 19.
"Health advice now allows public transport services to increase capacity, which means people can now sit next to each other on their trip," said Minister for Regional Transport and Roads and Acting Minister for Transport and Roads Paul Toole in the statement announcing the news.
"We know the fight against COVID isn't over, so we'll keep green dots on services in case we need them again down the track," he continued.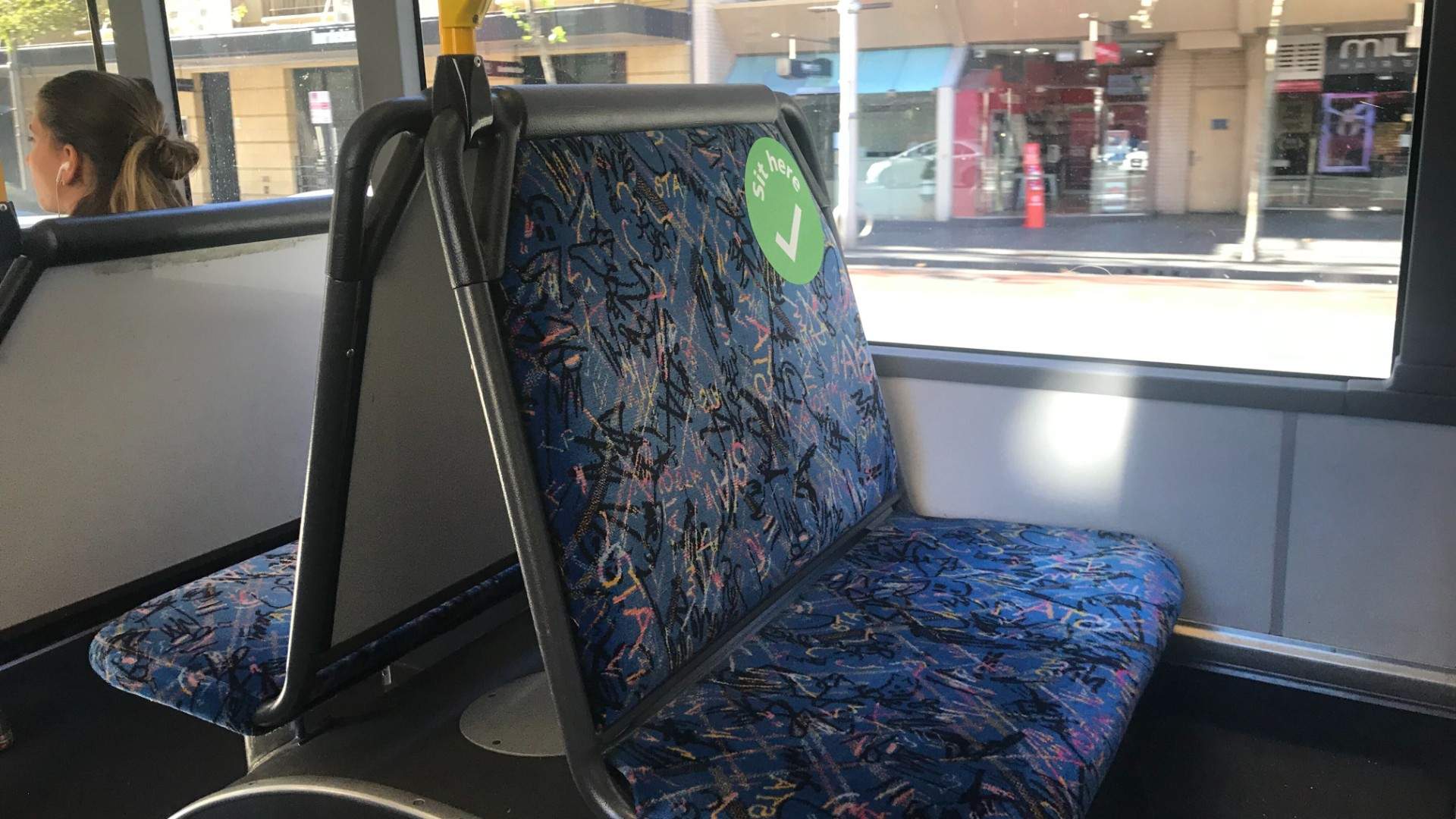 So yes, you'll still be seeing those green dot decals — 450,000 of which were rolled out across the network last year to signify the safe, socially distant spots to sit and stand. And, you can keep using real-time apps such as TripView, TripGo, Google Maps and the Opal App to see the safe capacity for each service as well.
As public transport numbers continue to increase, the government is continuing to tell commuters to register their Opal cards for contact-tracing purposes and not to travel if they're feeling unwell. Face masks are no longer mandatory on buses, trains, ferries and light rail, but they remain "strongly recommended on public transport, especially during those busier times on the network".
To plan your journey and for more information about Sydney transport options, head to the Transport for NSW website.
To find out more about the status of COVID-19 in NSW, head to the NSW Health website.
Published on April 15, 2021 by Sarah Ward