TRAVEL & LEISURE
Sydney's First 25 Hours Hotel Will Open in a Heritage-Listed Building on Oxford Street in 2022
It'll feature 105 guest rooms, plus a rooftop bar with harbour views.
Sydney isn't short on staycation spots, or on places for anyone visiting from outside the city to hit the hay. But by the end of 2022, the city will boast another prime place to spend a night, with the 25 Hours Hotel chain heading to Paddington.
Making its first foray into Sydney, the new 25 Hours Hotel will take over the heritage-listed building at 1–11 Oxford Street, at the intersection with South Dowling Street, Victoria Street and Barcom Avenue — with the structure dating back to 1911, and initially opened as West's Olympia Theatre. When the hotel launches, it'll do so across a 5550-square-metre site, as designed by Australian architecture firm Tonkin Zulaikha Greer. And, it'll feature 105 rooms, a cafe, a restaurant, a garden and an array of shops.
Head up to 25 Hours Hotel's top level, and Sydneysiders will also find a rooftop bar that overlooks Oxford Street, Sydney's eastern suburbs and harbour — which is certain to be a drawcard whether you're booking in for a night or just after a drink. In the middle of the building, the venue will feature a big central courtyard that'll sprawl across the site and host live events.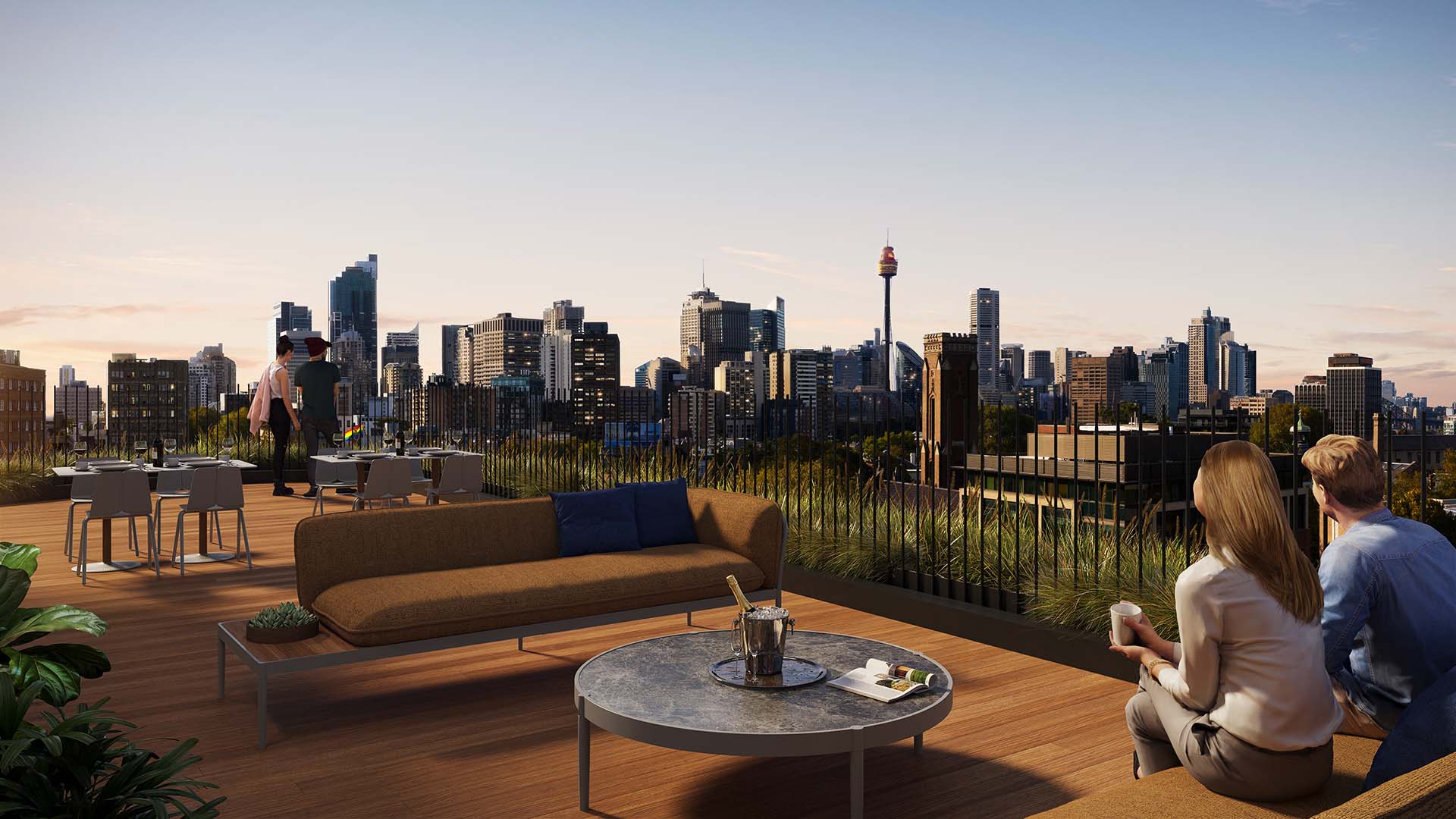 Part of the Accor chain, and marking a joint venture between Sydney developer Central Element and property investor Boston Global (CEBH), the new hotel will get the interior design treatment from two different firms: Hong Kong's A Work of Substance, who'll take care of the rooms, public areas and events spaces; and Sydney's Acme & Co, who'll work on the bar, restaurant and cafe.
Due to start construction sometime in 2021, 25 Hours Sydney is the second Australian site announced by the brand, after revealing plans for 25 Hours Melbourne last year — and will join other locations in Berlin, Dusseldorf, Frankfurt, Hamburg, Cologne, Munich, Paris, Vienna and Zurich, with Dubai and Florence hotels slated to open in 2021.
Taking over the space that was formerly home to Italian restaurant Don Peppino's, 25 Hours Sydney serves up the latest example of change on Oxford Street. Cafe Freda's has just opened in Taylor Square, combining a restaurant, neighbourhood bar and creative space, while a new mega-venue is set to take over both the Kinsela and Courthouse Hotels.
Find 25 Hours Sydney at 1-11 Oxford Street, Paddington, sometime towards the end of 2022 — and head to the hotel chain's website for further details.
Published on January 13, 2021 by Sarah Ward