TRAVEL & LEISURE
Thredbo's 2021 Winter Season Will Include Sunrise Ski Sessions and Feasts Overlooking the Village
The resort has announced its winter dates for this year — and exactly what snow fans can expect.
Following a COVID-impacted 2020 ski season, some normalcy is beginning to return to the Snowy Mountains, with Thredbo announcing dates and extensive plans for its winter season. Last year's ski season saw ski resorts across Australia implement strict social distancing rules and limit the usual array of programs and activities usually provided to mountain-goers. Throughout the season, Thredbo opened at 50 percent capacity — with its website crashing as folks tried to get their hands on lift passes — while other resorts such as Hotham were forced to close.
For 2021, Thredbo is planning to slide closer towards its usual winter routine, announcing a jam-packed season schedule full of new mountain experiences. The resort's ski season will kick off from Saturday, June 12, subject to snow conditions, and run through until October. On the slopes, a full slate of skiing and snowboarding lessons and programs will return in 2021, and a range of luxurious mountain activities have also been revealed.
Those experiences start with sunrise sessions, which will grant you early morning access to watch the sunrise from Australia's highest lifted point, also include breakfast on the mountain and then let you have first ski of the day. Elsewhere, a series of dinners will see you transported to the Kareela Hutte restaurant to enjoy a four-course dinner with wine, complete with GH Mumm champagne. If you're looking for an extravagant Saturday night on the mountain, you can also take a star-lit ride in Australia's only alpine gondola, then tuck into a Bavarian-style feast in Merritts Mountain House.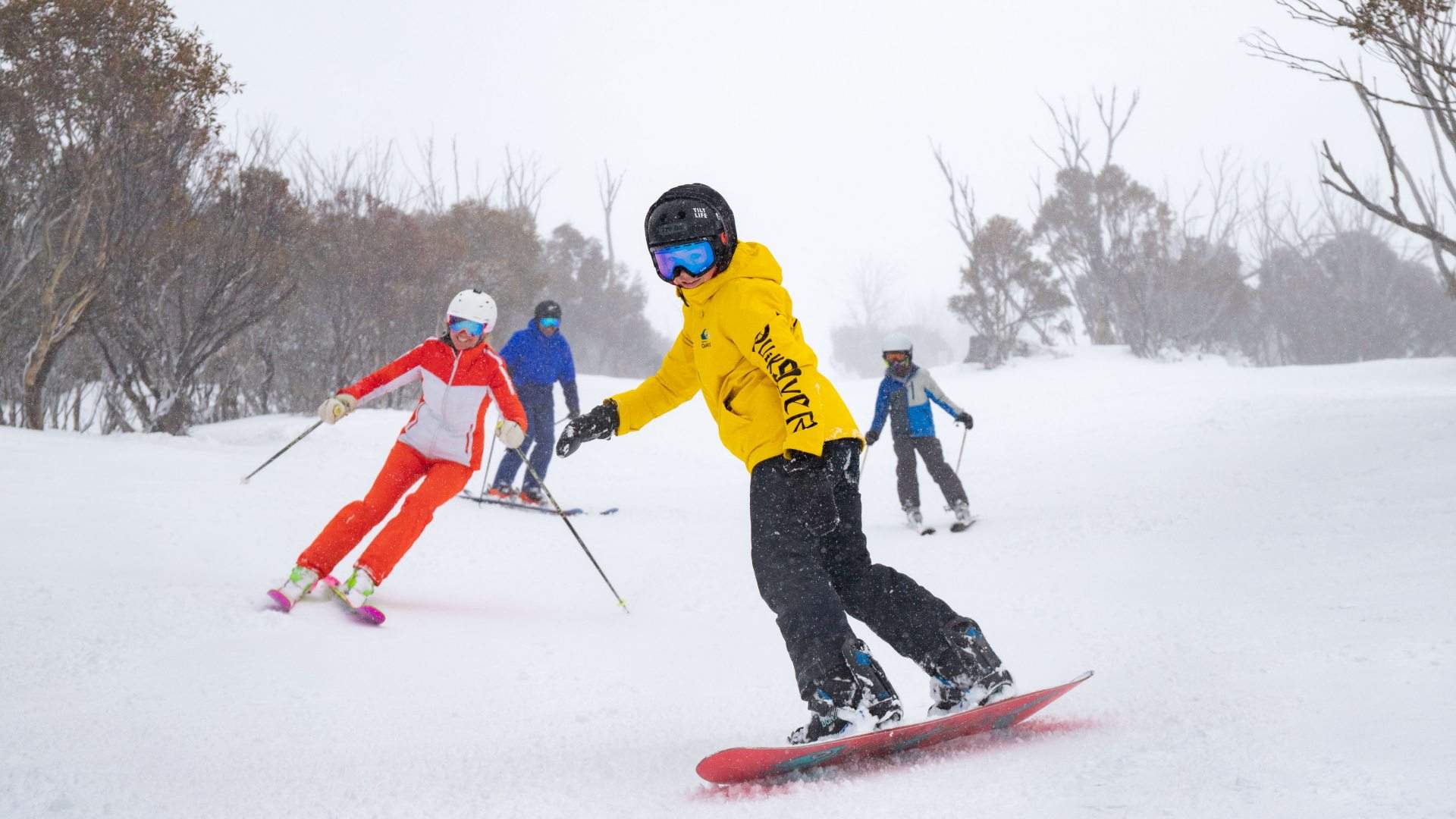 Thredbo's village, which is often the life of the party at the ski resort, will return with a full calendar of events after COVID-19 dampened the atmosphere in 2020. You can expect live entertainment, festivals for kids, and skiing and snowboarding events.
Qantas is also starting new flight routes to the Snowy Mountains, to make travelling to the area easier. Flights directly to Cooma, about an hour out of Thredbo, will run from July 1 out of Sydney and Brisbane.
The winter season opens for sale on Wednesday, March 31 — for season passes, with day pass, lesson and rental sales staggered from Tuesday, April 6 onwards — and spots are expected to be limited with the resort still responding to the current times. "We anticipate we will be operating under certain COVID-19 restrictions and expect demand to be high," said Thredbo General Manger Stuart Diver. "We encourage guests to plan their visits early, book in advance and be flexible with travel dates to avoid disappointment."
Thredbo's winter ski season will return from Saturday, June 12. Find all the information on dates, pricing, experiences and accommodation via the Thredbo website.
Published on March 29, 2021 by Ben Hansen