TRAVEL & LEISURE
Five Open-Air Hotels Where You Can Sleep Under the Stars
Just check the weather forecast.
Five Open-Air Hotels Where You Can Sleep Under the Stars
Just check the weather forecast.
Sleeping under the stars on holiday is a romantic notion of old, taking us back to the days of our ancestors and bringing us closer to nature — that is, until nature finds its way into your campsite and rummages through all of your Tim Tams.
Hotels and resorts around the world are finding creative ways to bring the open-air to you in style, allowing guests to embrace their surroundings in pure luxury. If you love glamping, you're going to go nuts for these five-starry retreats.
WHERE IN THE WORLD: Swiss Alps, Switzerland
WHAT IT WILL COST: $310AUD per night
Making headlines for the last couple of weeks, this brand new hotel in the Swiss Alps lets travellers experience a roofless, door-less and even wall-less night's stay — the luxury double bed is all that makes up this hotel 'room'. Be prepared to really immerse yourself in your surroundings, since the great outdoors will act as your bathroom and shower. This project comes as the antithesis to Null Stern Hotels' 2008 project, Zero Star Hotel, which was built in a nuclear bunker.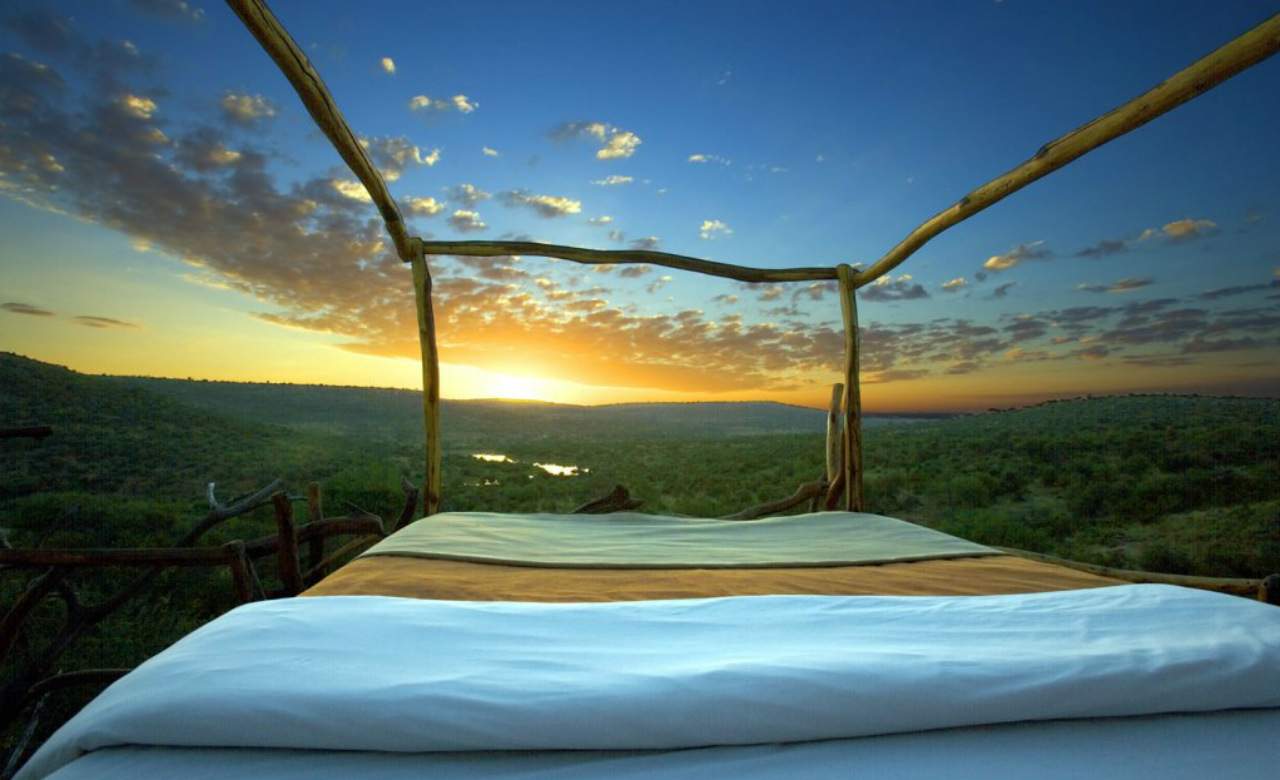 WHERE IN THE WORLD: Loisaba Conservancy, Kenya
WHAT IT WILL COST: $300AUD per night
Among Loisaba Conservancy's 56,000 acres of wildlife lies their Starbeds — handcrafted, four-poster beds which are wheeled onto raised wooden platforms. These are built into the rock face and offer unrestricted views of the African night sky, as well as the illusion of being suspended in mid-air. The communal area includes brass-fitted bathrooms, wooden decks and dining rooms, all overlooking the Kiboko Waterhole which is frequented by hippos and other wildlife.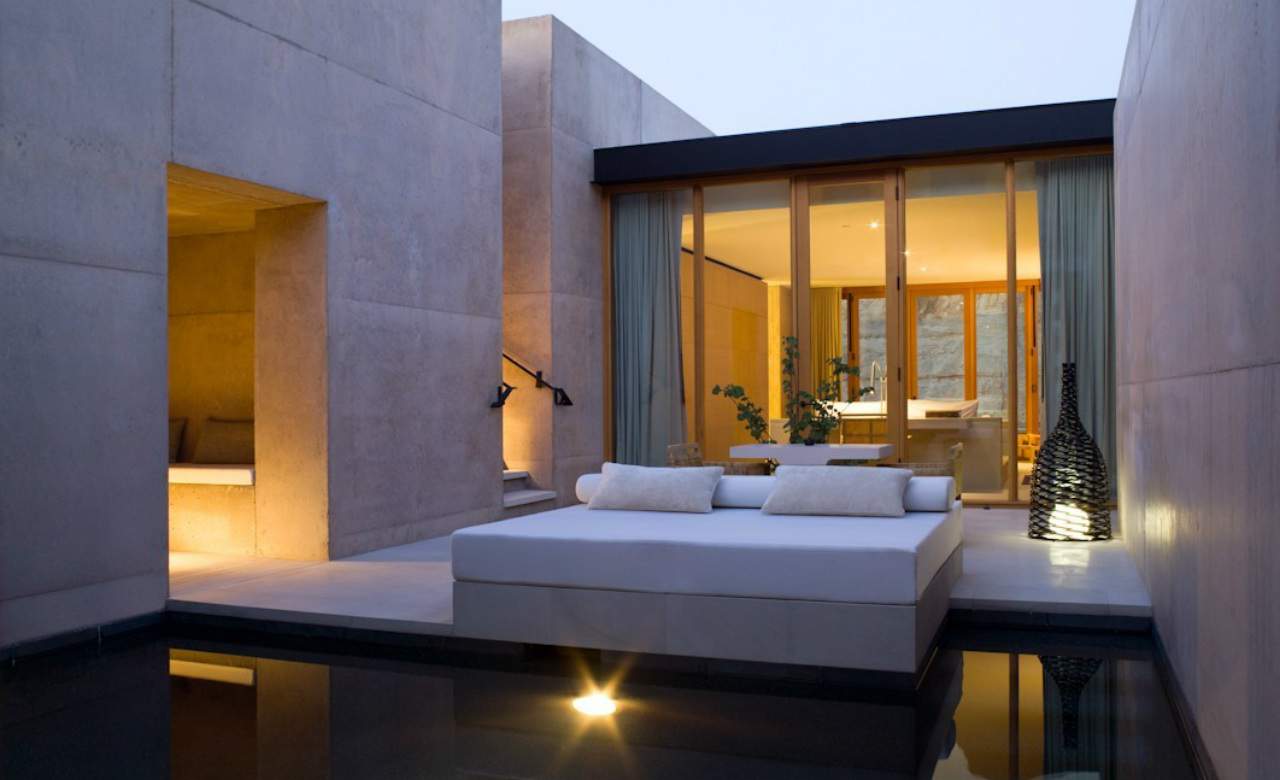 WHERE IN THE WORLD: Canyon Point, Utah
WHAT IT WILL COST: $3000AUD per night
Open-air hotels don't get more glamorous, or pricier, than Amangiri. The 600-acres of protected desert is approximately two hours from the Grand Canyon. The resort is built into the rock-face for maximum exclusivity, with each suite offering indoor and outdoor sleeping arrangements. Travelling with friends? The four-bedroom mesa home includes a 15-metre private pool, fireplace, underfloor heating and personal bar, and will cost you a cool $12K per night.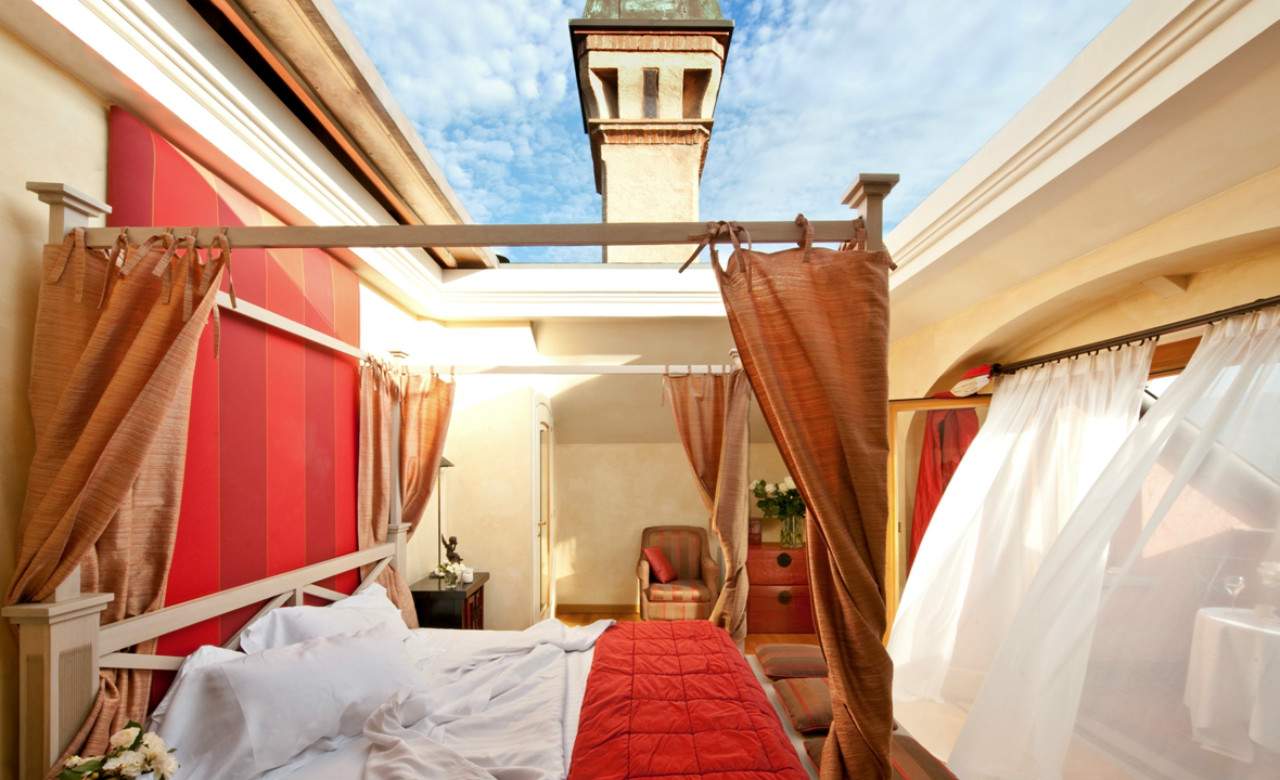 WHERE IN THE WORLD: L'Albereta Resort, Italy
WHAT IT WILL COST: $550 AUD per night
If you're looking for romantic star gazing, nothing beats the Cabriolet room at L'Albereta, where a push of a button reveals a retractable roof and the gorgeous Italian night sky beyond. The plush canopy bed is only out-luxed by the marble-clad bathroom, which includes a hydro-massage tub. The views aren't limited to the stars, either — the balcony faces the resort's vineyards, as well as Lake Iseo.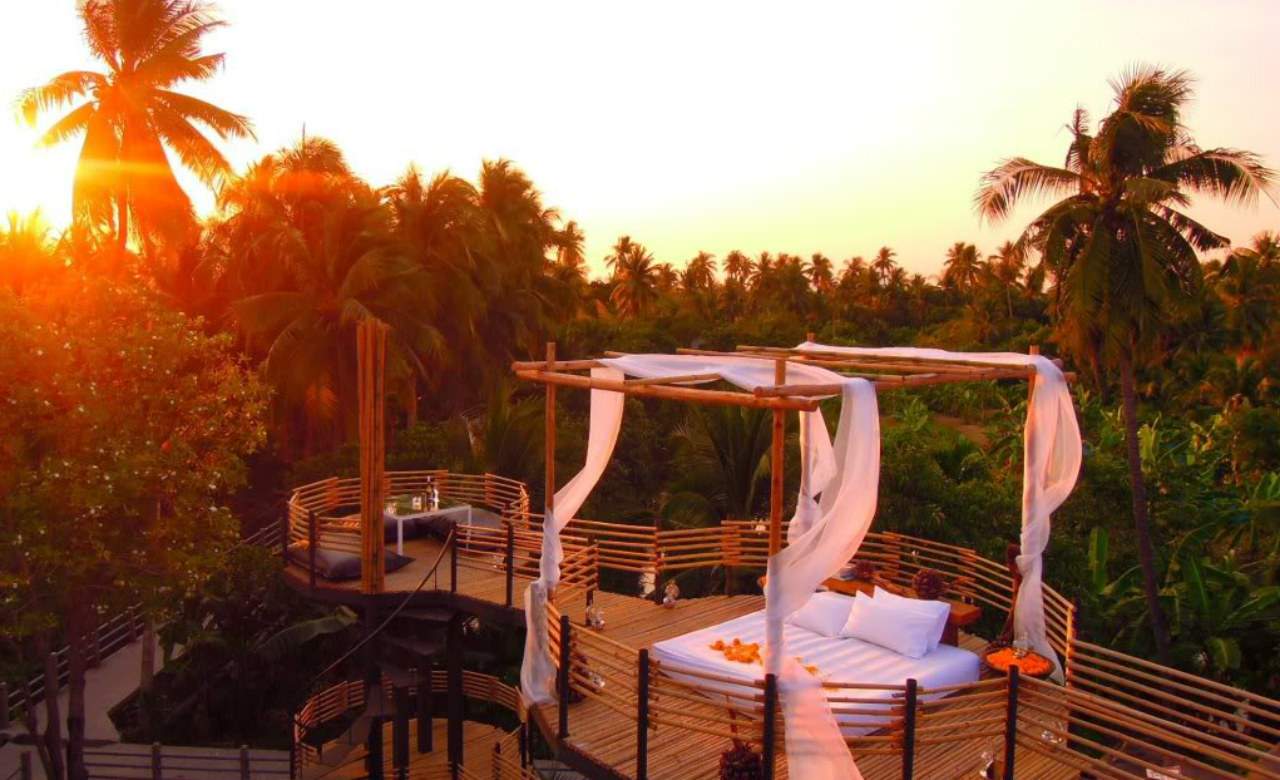 WHERE IN THE WORLD: Bangkok, Thailand
WHAT IT WILL COST: $285 per night
Bangkok Tree House is an eco-conscious, 12-room boutique located on the island of Bang Krachao, just outside the smog of Bangkok. The hotel takes us back to the basics, allowing visitors to sleep in a seven-metre-high, bamboo floored treehouse which is open to both the sky and surrounding mangroves. The showers are heated by the sun, and free homemade fruit ice cream is available 24/7.
In this case, living out your childhood will also do some good — the hotel removes one kilogram of rubbish from the nearby Chao Phraya River with every booking made, having removed over 3000 kilograms of trash to date.
Published on July 30, 2016 by Marissa Ciampi