Ten Heart-Racing Hotels for Valentine's Day Escapes
Forget humdrum hallmark this V-Day.
Forget humdrum Hallmark — this Valentine's Day, it's time to up the ante by whisking your other half to a boutique escape that would knock even Casanova's (lacy) socks off.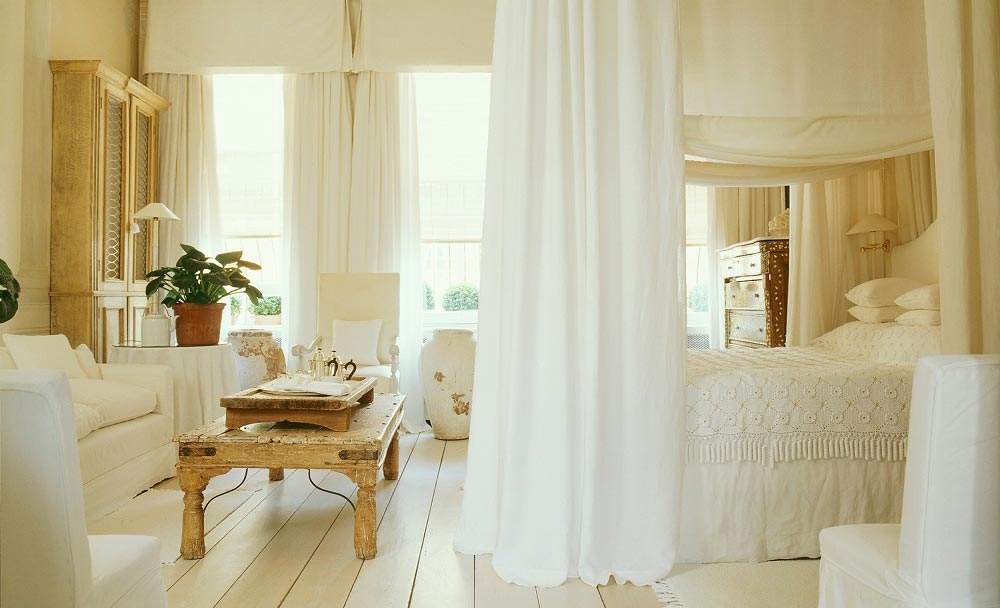 Best for lavish loving: Blakes Hotel
London, United Kingdom
Having long seduced fabulous film stars and glamorous glitterati, Blakes Hotel delivers hedonistic pleasures with a hefty dose of decadence. Put simply, the sexy boudoirs will have you seriously considering extending your stay (no wonder Blakes won 'Sexiest Bedroom' at our recent Smith Hotel Awards). Inspired by far-flung lands, including Turkey, Russia and Indi, each room has its own unique style: think suites kitted out with mother-of-pearl-inlaid furnishings, four-poster beds draped in rich fabrics or hand-painted white floors. Jimmy Choo-clad ankles and Rolex-boasting wrists head to Blakes' dimly lit restaurant to dine on dishes that are influenced by the East: try tempura oysters for an afternoon aphrodisiac.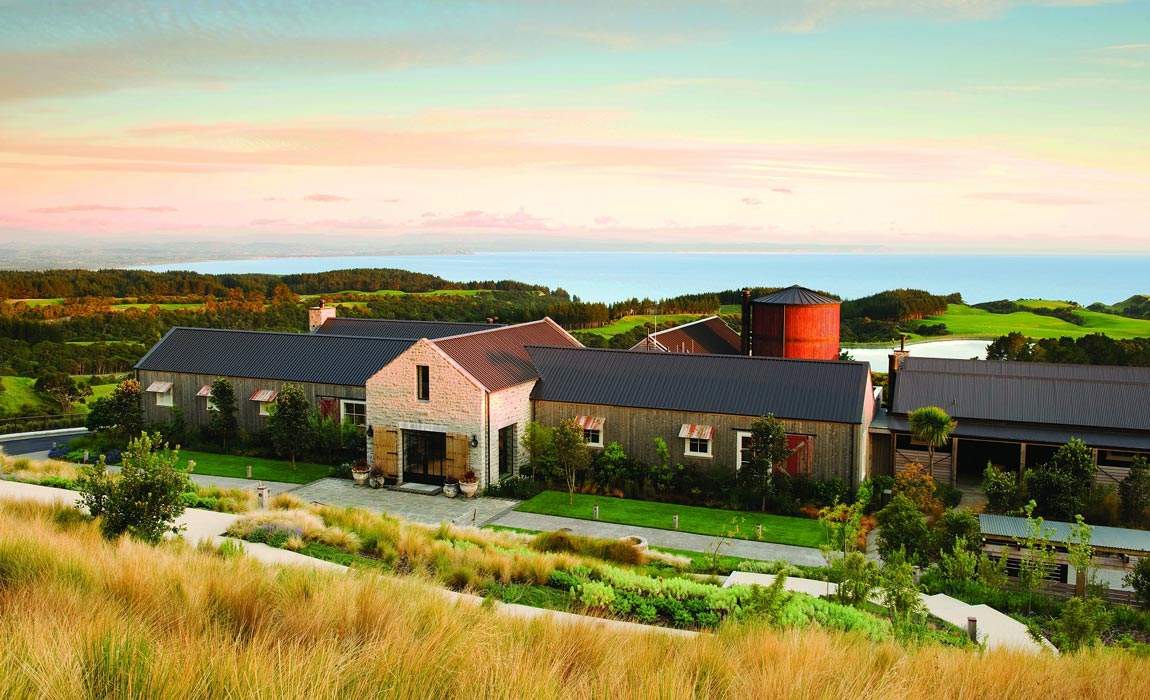 Best for rustic romantics: The Farm at Cape Kidnappers
Hawke's Bay, New Zealand
Neighboured by a 6,000-acre working farm and jaw-dropping Pacific Ocean views, The Farm at Cape Kidnappers comes complete with a glam golf course, soothing spa and seductive dining snug. Communal areas in this French-style country house have exposed wooden beams above rough grey-stone walls, natural wood panelling, stone floors scattered with cowhide rugs and oversized couches clustered around a fire — perfect for snuggling up with your favourite person and glass of New Zealand pinot. Following a day on the green, choose from a range of dining spaces — the snug is perfect for dinner a deux. Be sure to leave room for dessert; the hotel's pastry chef makes all of the scrumptious cookies, breads, jams, ice-cream and pastries from scratch.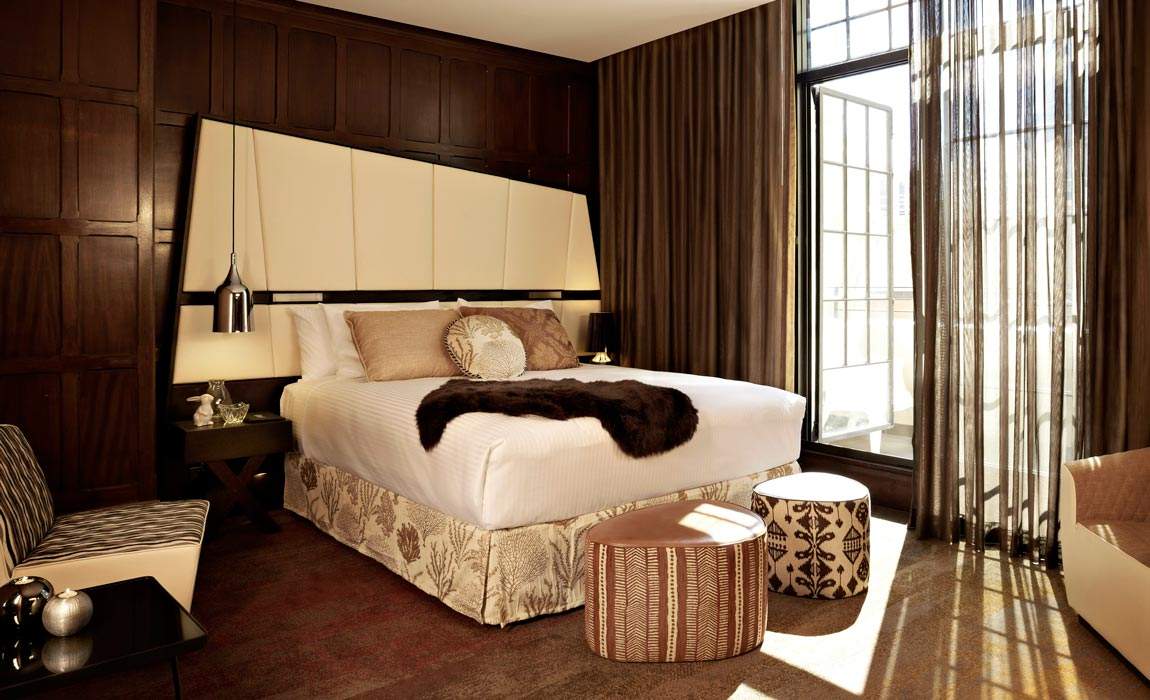 Best for party pleasures: QT Sydney
Sydney, Australia
Dubbed the 'Directors of Chaos', the red-wigged belles manning the doors at QT Sydney are the first hint that this hotel is not your average boutique bolthole. A playground for adults (ankle-biters are best left with grandma), the hotel occupies the beautiful old bones of the revamped State Theatre and Gowings department store buildings. All the rooms are tricked out with vibrant hits of colour, prints and patterns across fur throws, rugs and cushions. DIY Martini kits cater to budding mixologists and hint at pre-dining-and-dancing tipples. For morning-after alleviation, slot in a session at stylish SpaQ, where an old-school barber is a nod to the history of the Gowings building.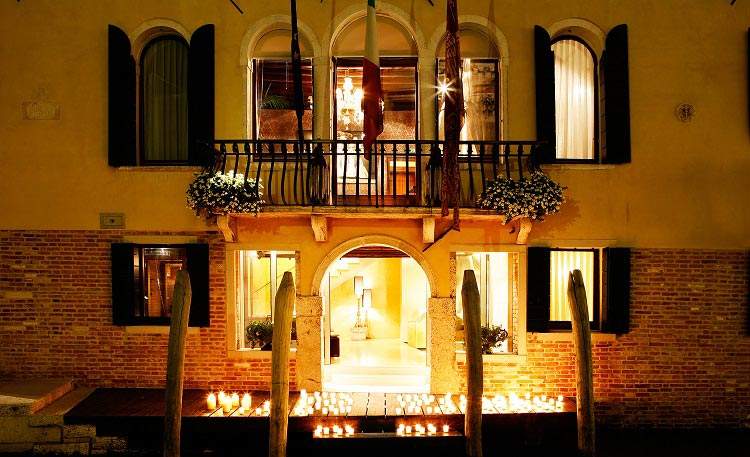 Best for quiet canoodling: Ca Maria Adele
Venice, Italy
With heavy damask fabrics, shimmering Murano chandeliers and ornate flock wallpaper, Ca Maria Adele is a romantic respite hidden away from camera-clutching tourists. Couples are welcomed by a private dock and then coaxed into the elegant reception, resplendent in gold marble and deep African teak. A soundtrack of lapping water and chattering locals can be heard from the windows of Ca Maria Adele's magnificent rooms: the grand Sala del Doge has sumptuous furnishings and a sensuous red palette; Sala Noire is darkly seductive, with black glass and muted lighting.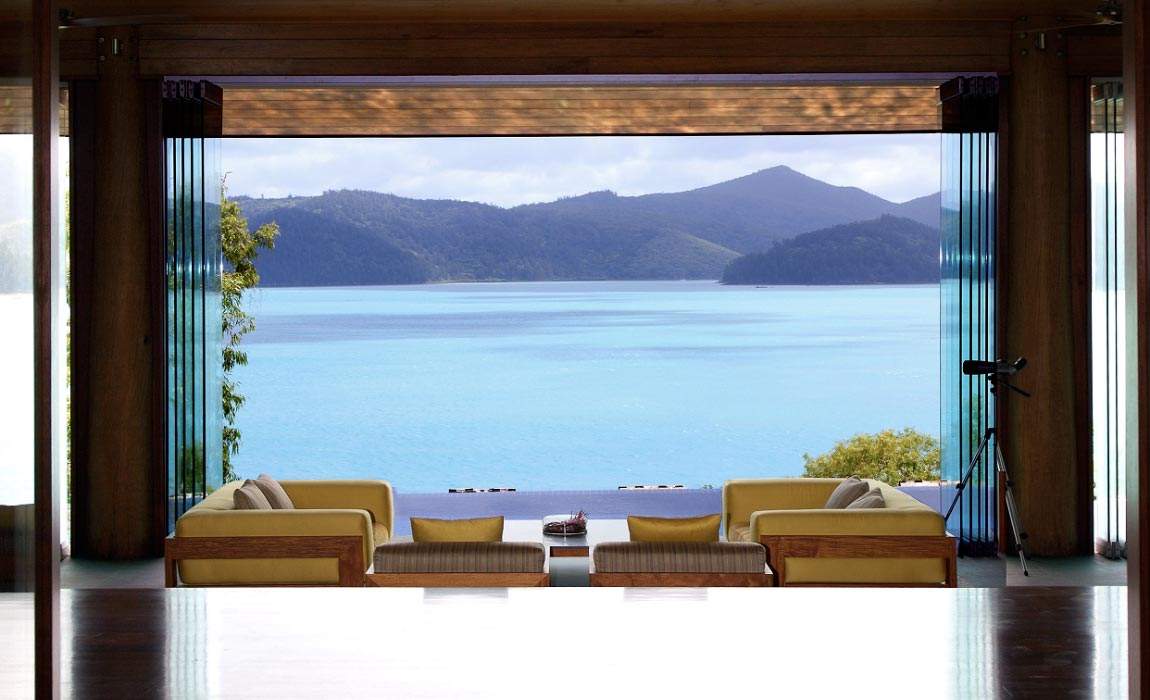 Best for balmy beach bliss: Qualia
Great Barrier Reef, Australia
In the heart of the world's largest marine park, the postcard-perfect and too-turquoise views from Qualia extend as far as the eye can see. Pavilions — made from natural wood, glass and stone — are enveloped by lush tropical forest and gardens or are perched on the resort's aptly named Pebble Beach. Those seeking to stimulate the senses in the most serene of surroundings should head for the spa; oenophiles can get their kicks with a chardonnay massage and vinotherapie body scrub. Golf buggies replace cars and can be used to explore Hamilton Island's main street offerings of shops, cafes and restaurants. When a growling stomach bids you to return to the resort, the Long Pavilion is a fine-dining eatery serving modern Australian cuisine at candlelit tables with sunset vistas.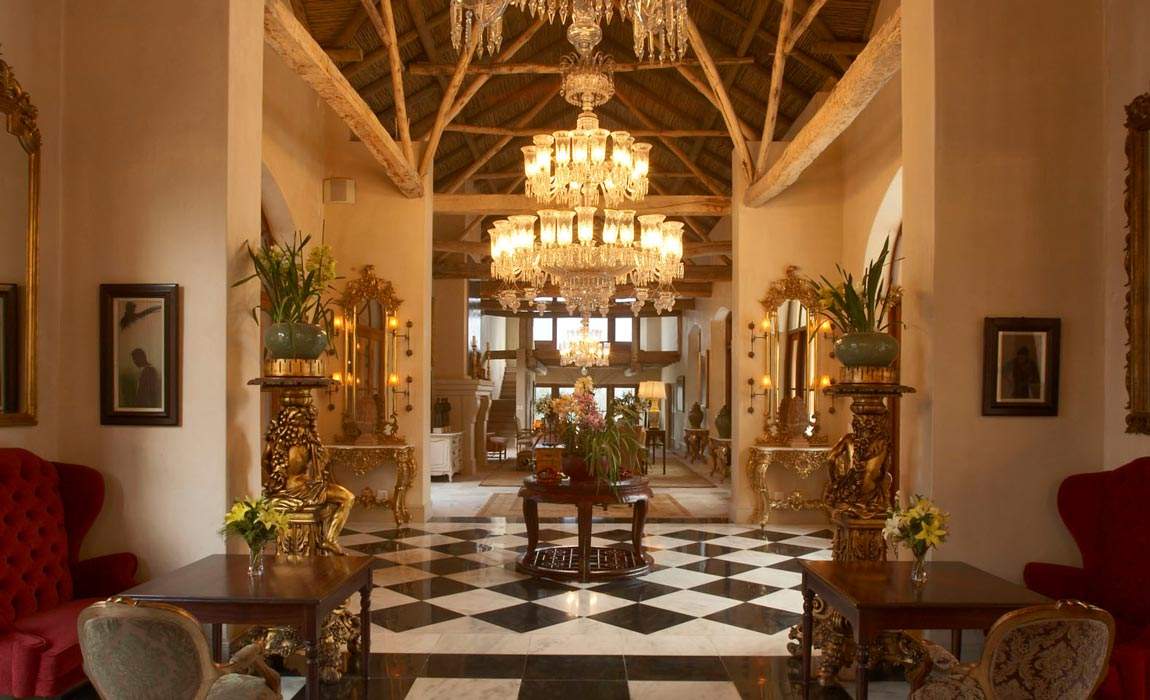 Best for a private palace: La Residence
Garden Route & Winelands, South Africa
Peering over Franschhoek's valley of vines, La Residence is a mini, modern Versailles with more Persian rugs and exotic antiques than you could poke a pith helmet at. Life happens at a leisurely and luxurious pace here — days are spent moseying between the come-hither infinity pool and shaded sun loungers, cycling around the estate or indulging in a private cheese or wine tasting at one of the neighbouring vineyards. Dine beneath dazzling chandeliers in the hotel's grand dining room. The Persian Alley is perfect for cocktails and canapes by candlelight, while would-be master-chefs can book a cookery demonstration at the chef's table.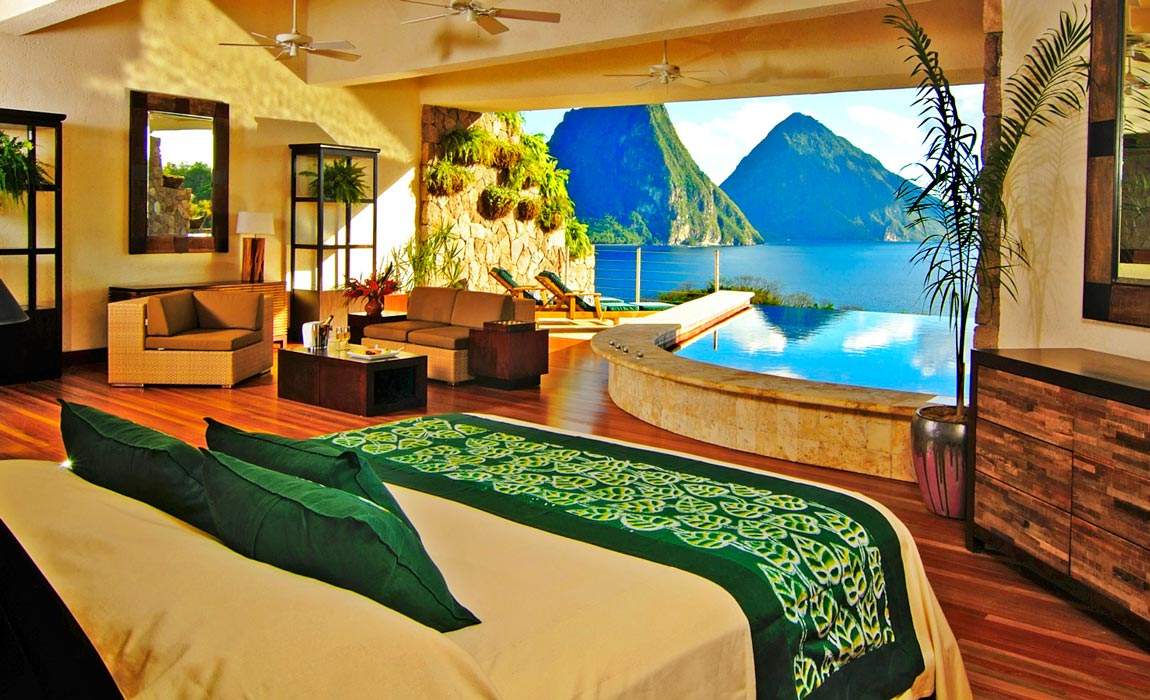 Best for enchanting escapism: Jade Mountain
St Lucia, St Lucia
Rising above the Caribbean sea, Jade Mountain is a cornucopia of zigzagging stone walkways, cascading koi pools and sculpture-topped stone pillars. The vision of conceptual architect Nick Troubetzkoy, each of the 'sanctuaries' (fancy talk for rooms) has its own 'sky path' — an individual bridge suspended from a network of columns and a removed fourth wall, allowing for totally uninterrupted ocean views. There'll be no quickly checking emails or uploading a #nofilter shot to Instagram; this is a tech-free zone with no phones, sound systems, TVs or WiFi. Bliss. Expect to fill days with waterskiing, snorkelling, kayaking, cycling, paddling in your private infinity pool and feasting on the seafood-focussed menu at the Jade Mountain Club.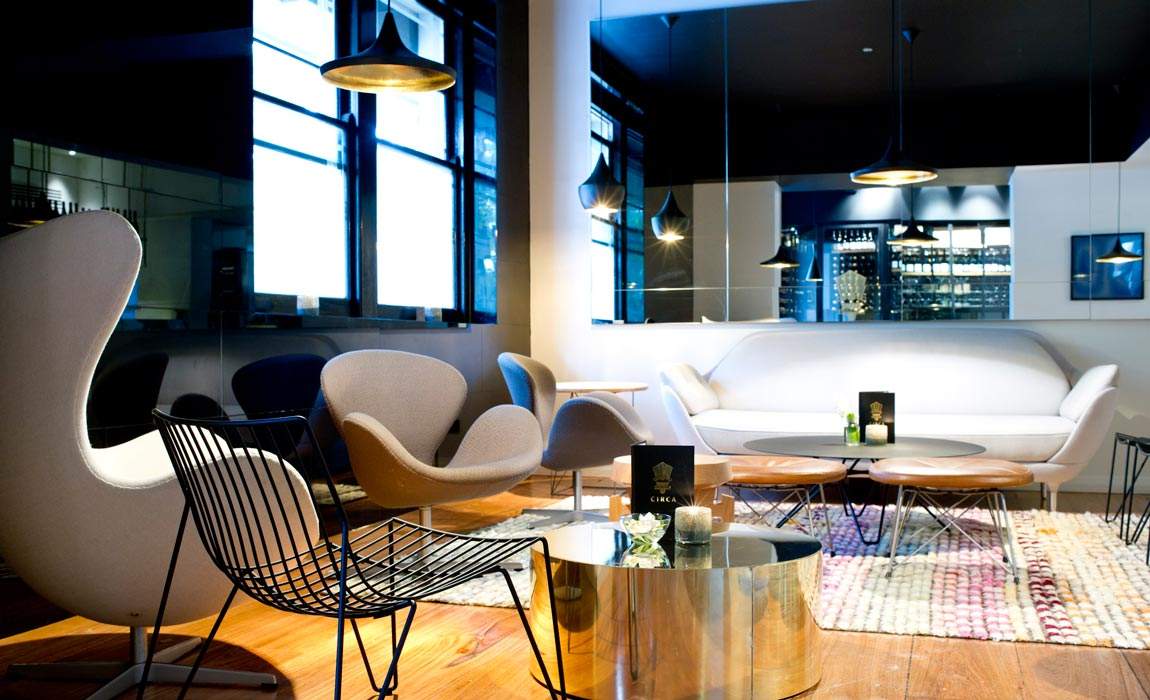 Best for decadent dining: The Prince
Melbourne, Australia
Behind its art deco facade, The Prince is home to simply decorated communal spaces, an acclaimed restaurant and a spa sure to soothe every niggle. In edgy and bohemian St Kilda, the Prince is so cool it's sure to illicit a raised eyebrow from even the most blase of hipster — credentials include a sophisticated vodka bar, buzzing public saloon and an iconic live-music venue. Paying homage to Melbourne's favoured sleek and minimal aesthetic, rooms are uncluttered and spacious with dark woods, chocolate-grey carpets and unfussy white bed linen. Dining at the Prince is an award-winning affair: helmed by Ashly Hicks, Lyndon Tyers and Stephen Burke, Circa's menu focuses on seasonal and local produce — roasted duck with mandarin and blackened onion, smoked quail with parsnip curd and mulberries.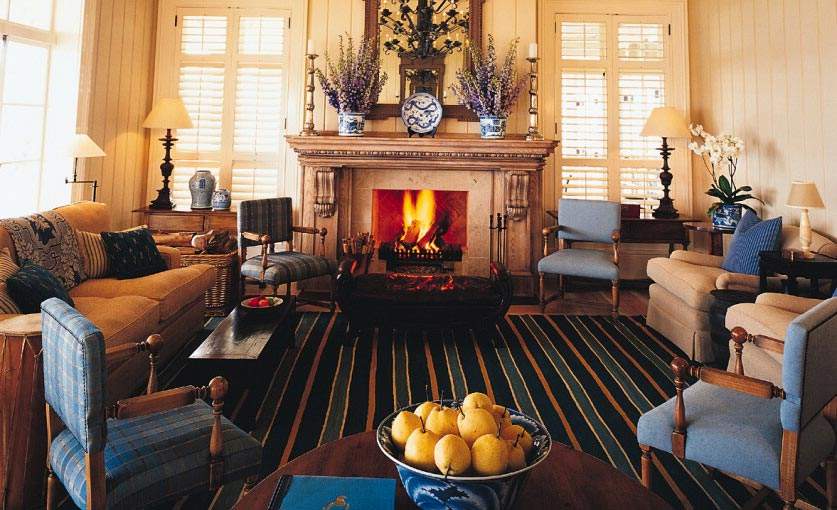 Best for upscale country manor: The Lodge at Kauri Cliffs
Bay of Islands, New Zealand
Soak up panoramic Pacific Ocean vistas from The Lodge at Kauri Cliffs, which flaunts blissful beaches, a championship golf course and a cliff-top perch. Rooms at the lodge are the kind that you want to take back home in your carry-on so nothing gets broken: think neutral-toned comfy armchairs by the fire, walk-in wardrobes, indulgent bathrooms and private porches overlooking the sea. If golf isn't your game, a private beach with soft pink sand is a mere 15-minute stroll from the seventh hole, or you can succumb to the spa, where treatment rooms have floor-to-ceiling windows and overlook a trickling stream.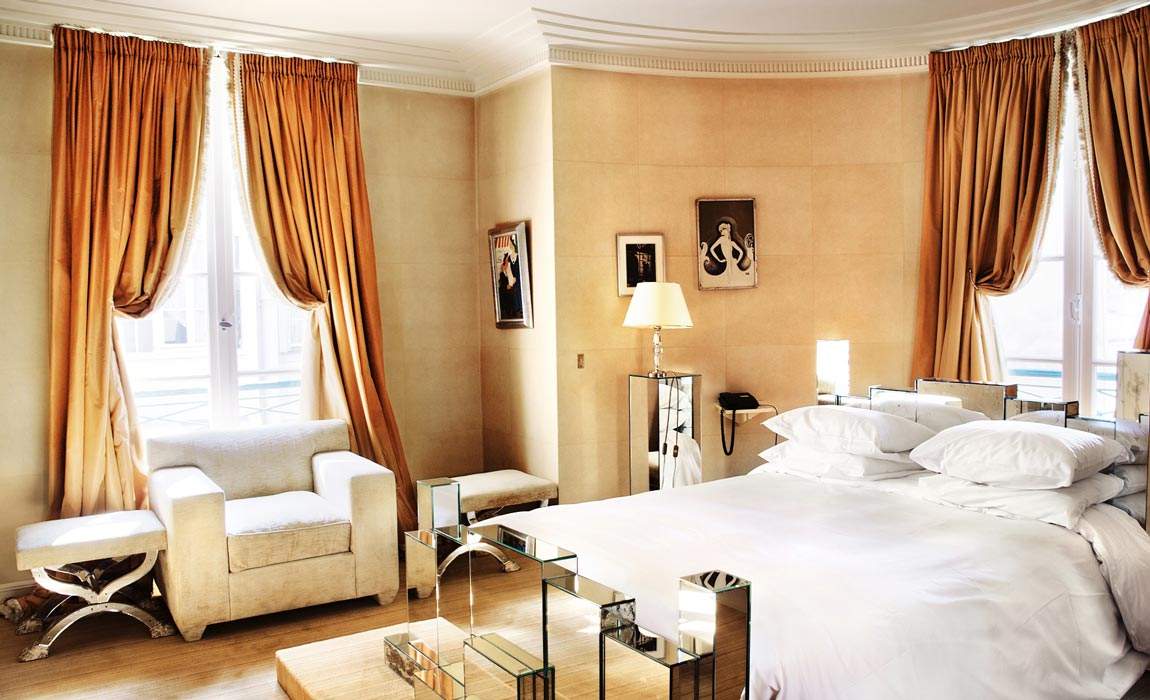 Best for Parisian perfection: L'Hôtel
Paris, France
In Paris, romance rules and L'Hôtel isn't daunted by its setting; it will sweep you off your feet. In the hotel where Oscar Wilde penned his last, there are extravagant nods to this famed eccentric everywhere, from the glamorous underground swimming pool to the leopard-print carpet and original Jean Cocteau artwork in the lobby. From the cylindrical hotel atrium, a spiral staircase descends towards the basement hammam, where the pool is decked out with heavy velvet curtains, terracotta floors and rough-stone columns. Post-swim stomachs can splurge on Michelin-starred cuisine at Le Restaurant or, if liquid libations are more your speed, the adjacent Le Bar is a dark and seductive haunt, favoured by artists, film stars and discerning Parisians.

Ready to swoon? See more romantic designer dens for Valentine's Day or explore other collections at Mr & Mrs Smith.