TRAVEL & LEISURE
The Most Weird and Wonderful Food Museums to Visit Around the World
Entire temples dedicated to bizarre, niche foods, from chicken risotto ice cream to giant creepy currywurst men.
The Most Weird and Wonderful Food Museums to Visit Around the World
Entire temples dedicated to bizarre, niche foods, from chicken risotto ice cream to giant creepy currywurst men.
---
The world is a very strange place. While you might think your love of fried chicken reigns supreme or that you can scoff M&Ms like no one else, there are people out there who take this food obsession to the next level and erect shrines to honour the One True Foodstuff. Recently, New York opened the sensory-focused Museum of Food and Drink, where you can taste the exhibits. But there are more specific foodie shrines for you to sample.
Whether you worship at the altar of the noodle or at the temple of ice cream, there is a motherland somewhere for you to pilgrimage. Come with us now on a bizarre journey to the best and strangest food museums from around the world.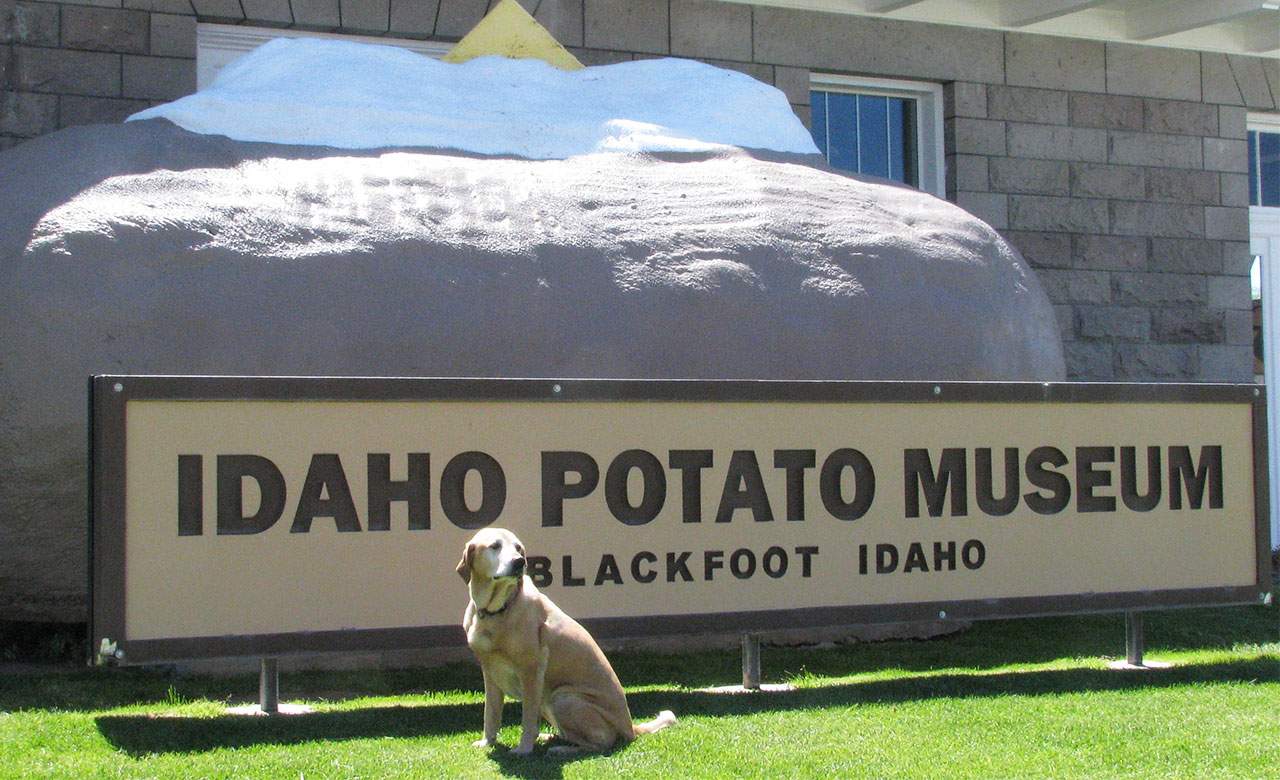 The potato may be the subject of much internet derision and meme-ification, but it is a staple in some of the tastiest foods of all time, including — but certainly not limited to — fries, potato chips, mash, rosti, wedges, potato skins, potato gratin, poutine and baked spuds. All hail the mighty potato. And where better to celebrate the potato than the potato state? Idaho is home to a very Napoleon Dynamite-esque potato museum, which features a potato hall of fame and a giant potato statue that would even leave Australia, the land of big things, suitably impressed. The gift shop sells potato sack dresses among some of the dorkiest merchandise we've ever seen, which actually seems befitting of the potato aesthetic.
Idaho Potato Museum, 130 Northwest Main Street, Blackfoot, Idaho, USA.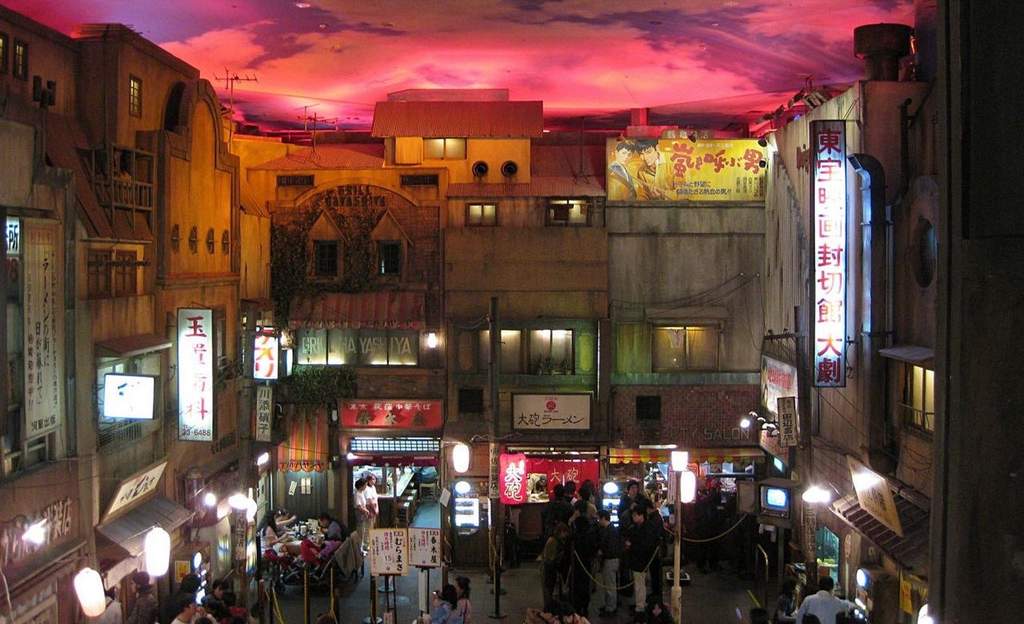 Ramen is a universal divider, no matter where you're from. In Japan, people pledge allegiance to their regional ramen the way we pledge allegiance to our sports teams. While history thinks that ramen may have originated in China, Japan has adopted the dish so completely, it doesn't even know it's adopted. So it makes sense that Tokyo hosts the Shin-Yokohama Raumen Museum, which they describe as the world's first food-themed amusement park. The park is made to look like a '50s Japanese street straight out of a Studio Ghibli film, and goes into the extensive history of ramen — that is, the breakdown of ingredients, toppings and broths, and the regional variations. And you'll be pleased to know that once you've nailed the theory of ramen, you can try steamy taster bowls from eight different regional stalls.
Shin-Yokohama Raumen Museum, 2-14-21 Shinyokohama, Kohoku-ku, Yokohama-City, Japan.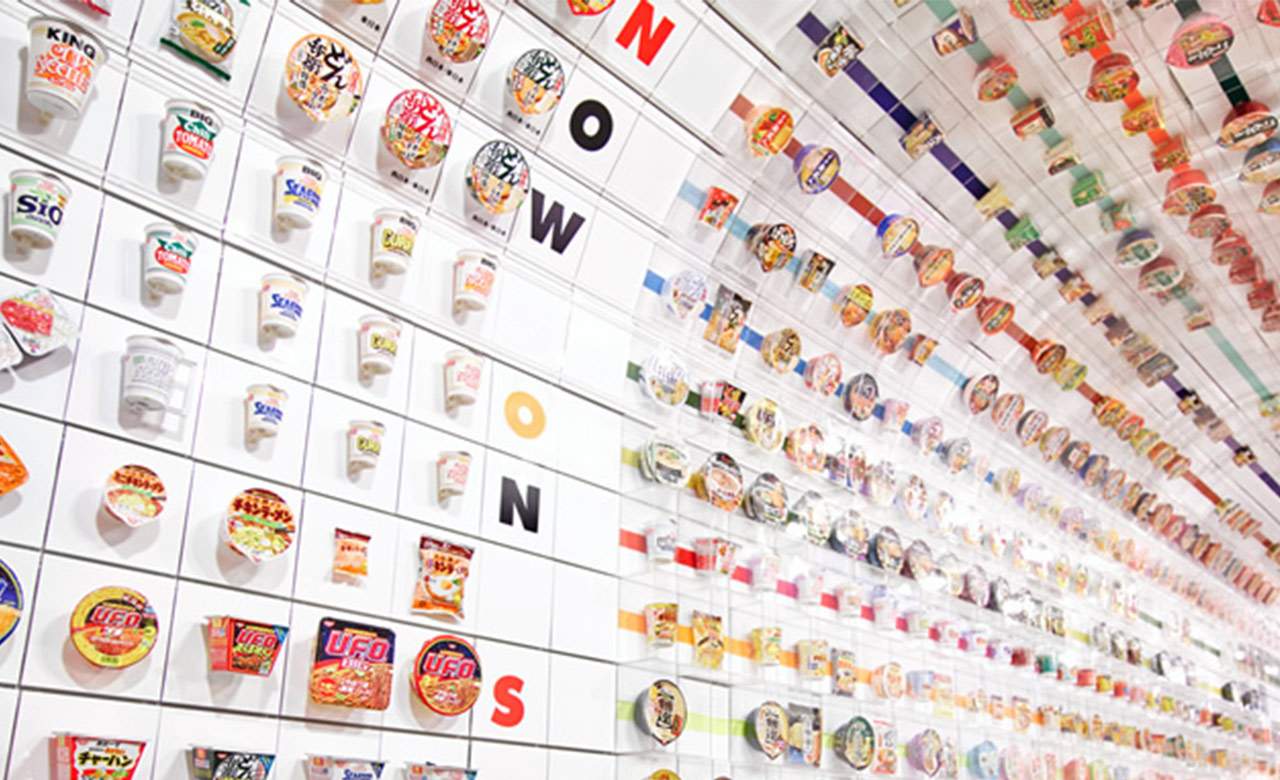 And of course, because Japan has a ramen museum, it must also have an instant ramen museum. Instant ramen is, after all, the lifeblood behind historically important struggling artists and students. Momofuku Ando is the genius behind our favourite just-add-water lunch option, which he invented in 1958 after spending a solitary year spent working on just four hours sleep a night. While the ramen museum is traditional in every way, the instant ramen museum is contemporary and clean. It features a CUPNOODLES park for children, a chicken ramen factory where you can invent and make your own instant noodles by hand, and an Instant Noodles History Cube (we could not say exactly what a history cube is, but that's all part of the fun).
Momofuku Ando Instant Ramen Museum, 2-3-4 Shinko, Naka-ku, Yokohama, Japan.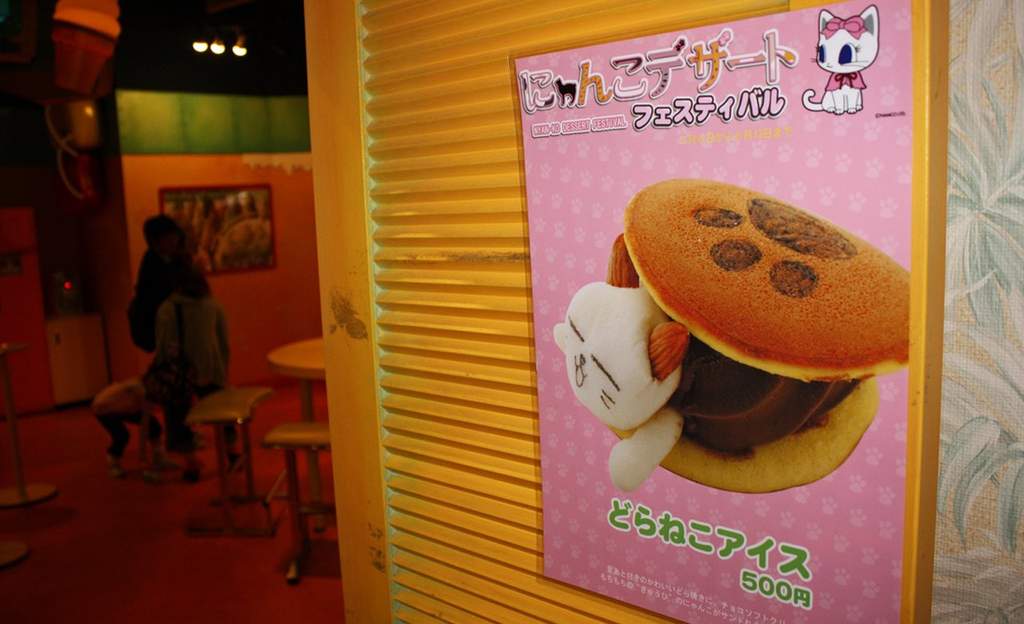 After you've checked out all the ramen museums, head to Ice Cream City, also in Japan. Ice Cream City and its Cup Ice Museum can be found in 'Namja Town', a theme park housed inside the Sunshine City shopping complex in Tokyo's Toshima area. Yes, it's all very confusing, but a 500 yen ticket will grant you access to all the bizarre food areas of Namja Town. Ice Cream Town has a smorgasbord of bizarre ice cream flavours to sample — some you would never have imagined in your wildest dreams. Think corn, chicken wing, powered pearl, squid, cheese risotto, sake, silk, charcoal, salt and soybean. You know it's worth a visit.
Namja Town, Sunshine City World Import Mart, Toshima, Ikebukuro, Japan. Image: istolethetv via Flickr.


It should shock no-one that Germany has a currywurst museum in Berlin — or that the mascot is a terrifying, anthropomorphic sausage man with a maniacal smile. This kind of lunacy is completely expected of the sausage-lovin' European country, along with sausage-shaped couches and currywurst-themed dress up competitions. The currywurst is a delicious fast food treat that's not easy to get your hands on outside of Germany, unless you head to speciality restaurant. Simply, it's a fried pork sausage served with curry ketchup and topped with curry powder. And obviously, it's delicious. Plus, it pairs well with German beer and is totally worthy of having an entire museum (with merchandising) dedicated to it.
Currywurst Museum, Schützenstraße 70, 10117, Berlin, Germany.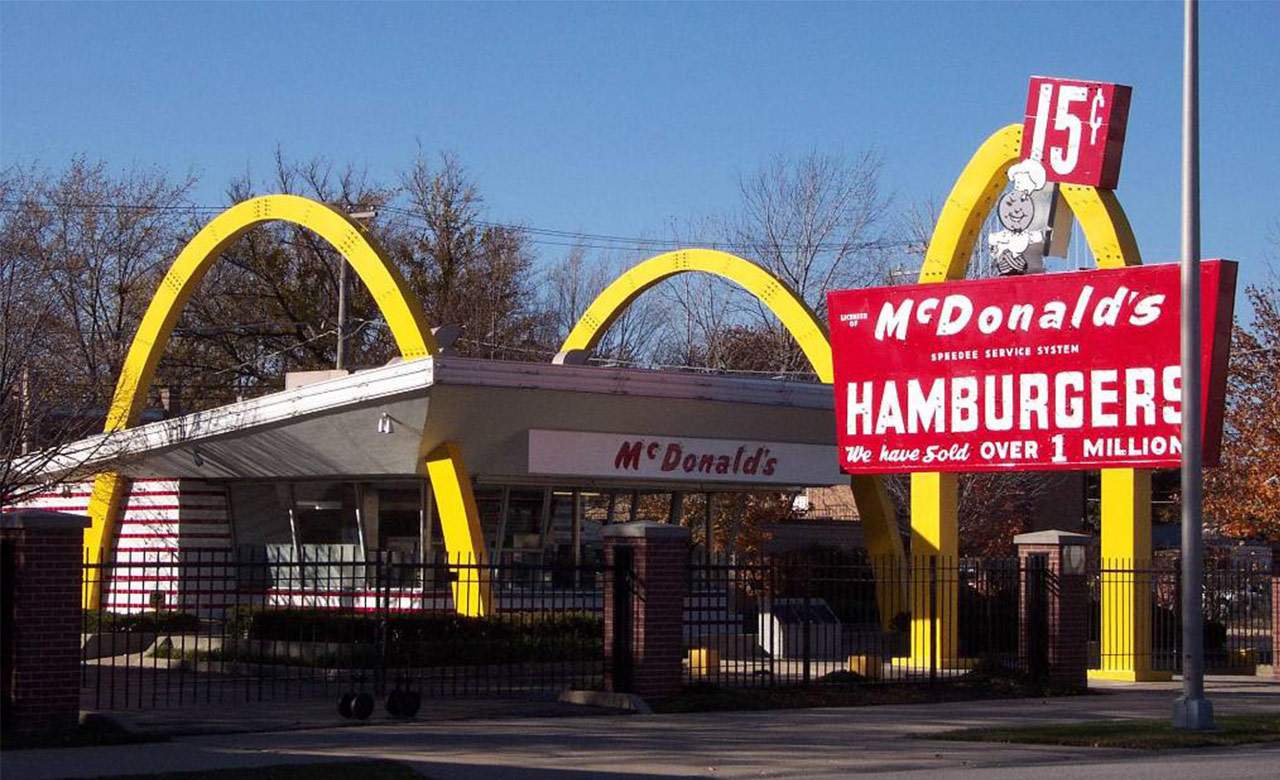 Unfortunately, the first McDonald's restaurant was demolished because short-sighted Americans didn't appreciate the longevity of the Big Mac. But if your love for the golden arches goes beyond McLovin' a greasy wad of 'food' after a bender, there are many famous installations in America for worshipping Ronald the terrifying clown. There's the oldest operating McDonald's in Downey, California (it's been running since 1953), the rock and roll McDonald's in Chicago, or the McDonald's #1 Store Museum in Des Plaines, Illinois. The latter chronicles the history of Mickey Dee's through its early days — and yes, don't worry, there is a fully operational McDonald's across the road to complete the experience.
McDonald's #1 Store Museum, 400 N. Lee Street, Des Plaines, Illinois, USA.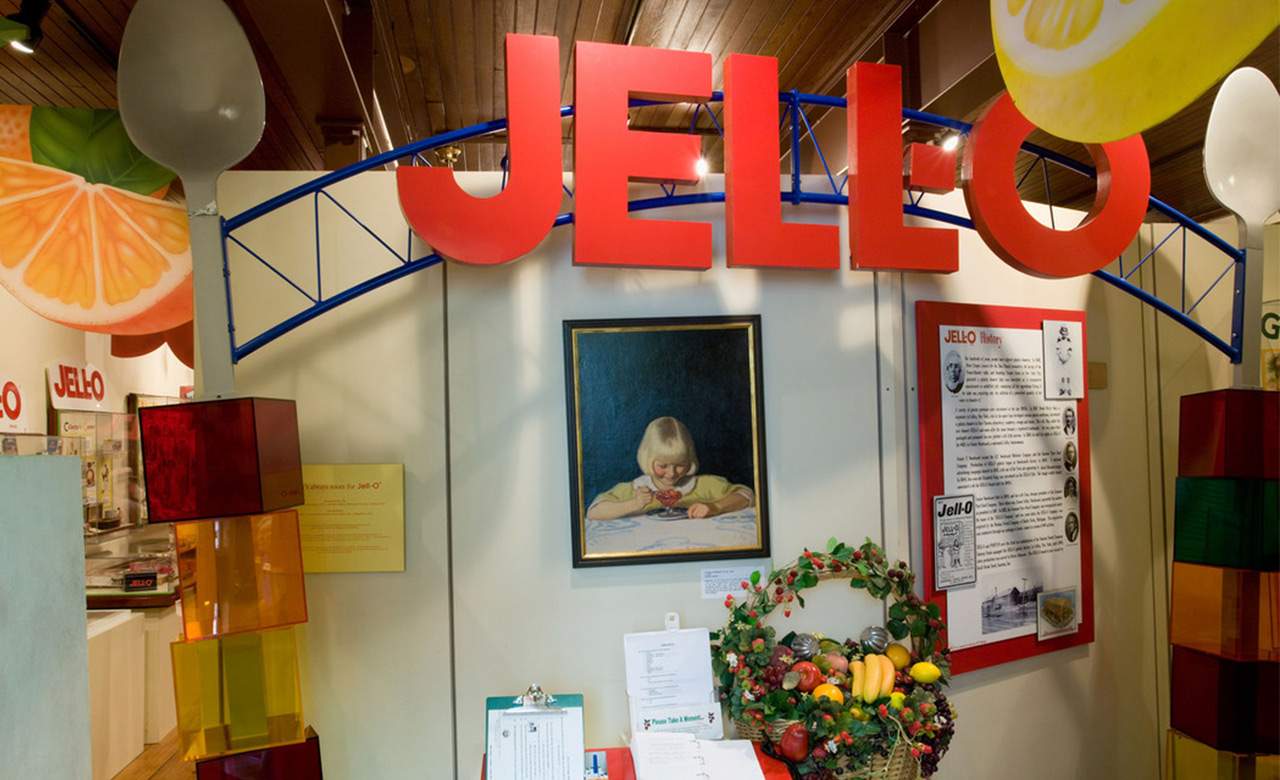 Jell-O is so much more than the worst dessert served on an airplane, or an erotic lubricant for wrestling. You might not know or care, but Jello-O has a long history as America's most famous dessert. The Jell-O Gallery in New York (the state, not the city) has chronicled this rich history in their museum. They also share some questionable Jell-O based wartime recipes such as olive relish: a lime Jell-O, olives, pickles, celery and vinegar concoction to fortify gallant American infantrymen against the Axis Powers. The Jell-O Gallery is quaint and also offers some of the most legitimately post-ironic cool Jell-O themed merchandise we've ever seen.
Jell-O Gallery, 23 E Main St, Le Roy, New York, USA.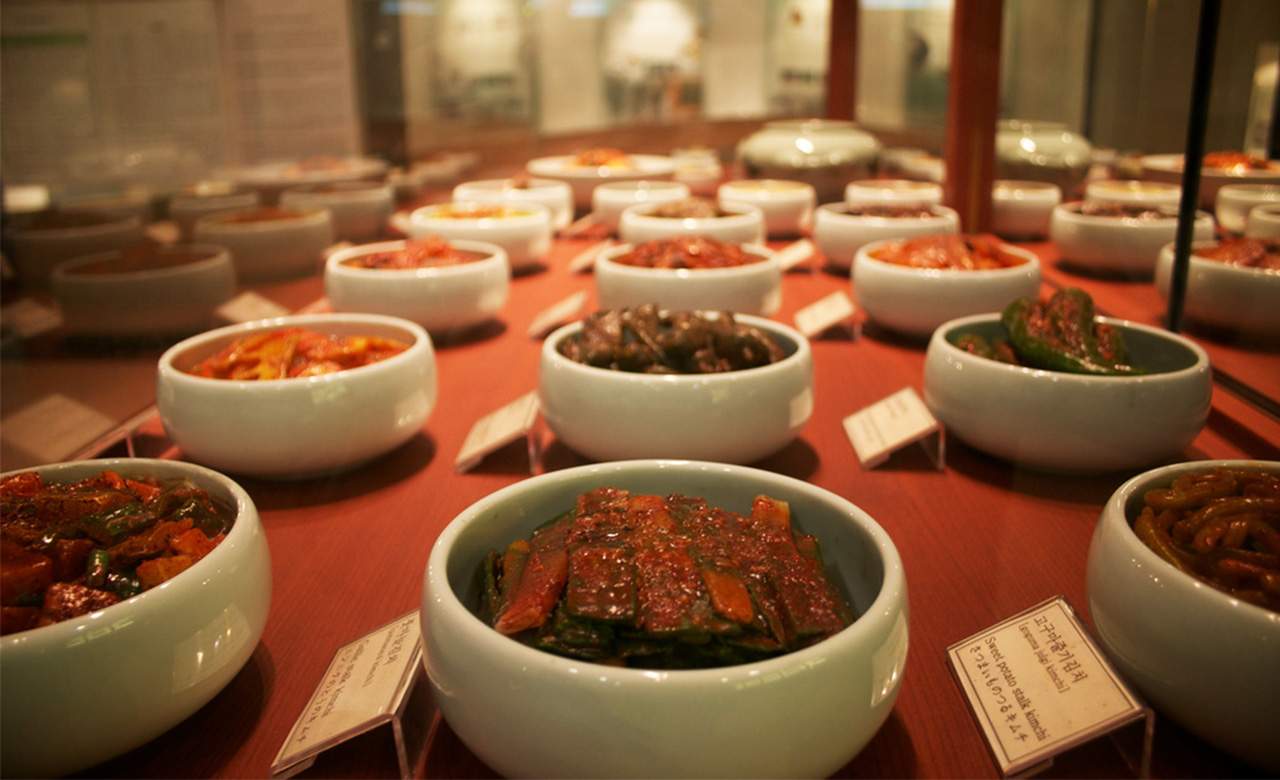 The Kimchi Field Museum first opened in Seoul 1986 as South Korea's only food museum at the time — a testament to the nation's love of the fermented vegetable dish. The museum offers up valuable insight into not only the history of kimchi, but also its significance to South Korean culture. There's also kimchi-making courses that vary in complexity and cost (between $18-$65), and you get to take the kimchi home. Score.
Kimchi Field Museum, 35-4 Insadong-gil, Jongno-gu, Seoul, South Korea. Image: ecodallaluna via Flickr.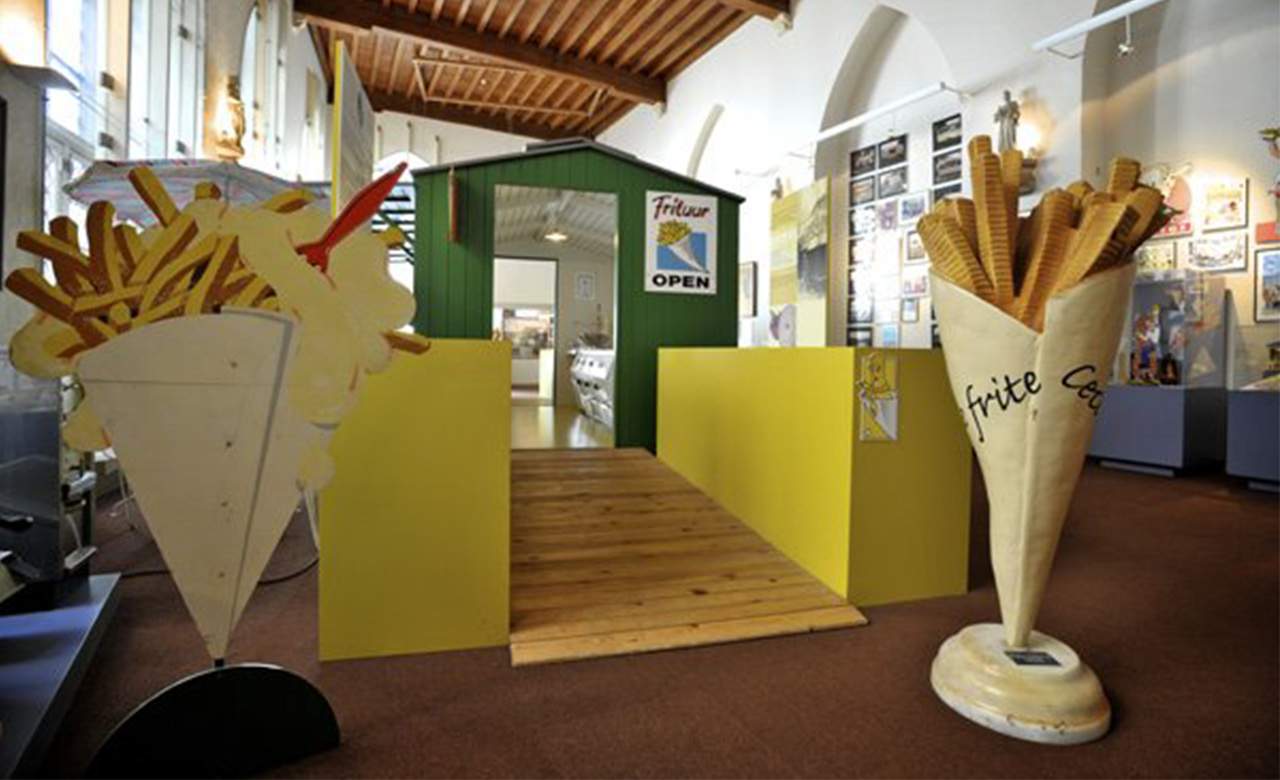 Frites is the OG name for the most universally successful of all the deep fried delights: the french fry (or, as we say in the Antipodes, hot chips). But did you know that frites are the national food of Belgium? Or that they originated in Peru ten thousand years ago? These facts, life-sized serves of chippies and many fry-related puns (including the 'eye on the fries' gift shop) await you at the Frietmuseum in Bruges, as well as actual, edible fries. So, until you head to Bruges and try the originals, you can't claim that Maccas make the best chips. At least, not with a clear conscience.
Frietmuseum, Vlamingstraat 33, 8000, Bruges, Belgium.

Top image: Guilhem Vellut via Flickr.
Published on November 12, 2015 by Imogen Baker