TRAVEL & LEISURE
Virgin Is No Longer Serving Free Snacks to Economy Passengers
You'll still get complimentary tea, coffee and water — and there's a new menu of food to purchase.
Next time you fly domestically, you might notice something missing during your time in the air. Virgin Australia has announced an overhaul of its menus, effective immediately, with one big change bound to hit economy passengers' stomachs: the scrapping of free snacks.
Those small bites to eat that helped stop your hunger pangs while zipping around the country have been axed, in favour of a new lineup of snacks to purchase. The airline says that it "has found that travellers would prefer to choose their own food and beverage in a buy onboard model on domestic flights, instead of receiving a predetermined snack." It also advises that the price of the snack has been taken out of the company's economy ticket prices, making them slightly cheaper.
So, unless you stock up on food in the airport, you'll be forking out some cash while you're in the air — on cheese and crackers, muffins, chips, chocolate, lollies and two types of noodles. The drinks list includes soft drinks, hot chocolates, wine, beer, spirits and premixed gin and sodas, but you will still get complimentary tea, coffee and water.
Virgin plans to expand its economy menu down the line, too, once the demand for flights gets back to near pre-pandemic levels.
For those travelling in business class, the airline has dropped a bigger range of hot meals and salads, including smashed avocado on sourdough for breakfast, haloumi and quinoa salad for lunch, and lamb and rosemary pie for dinner, all of which is being served on crockery and glassware — and with proper cutlery as well.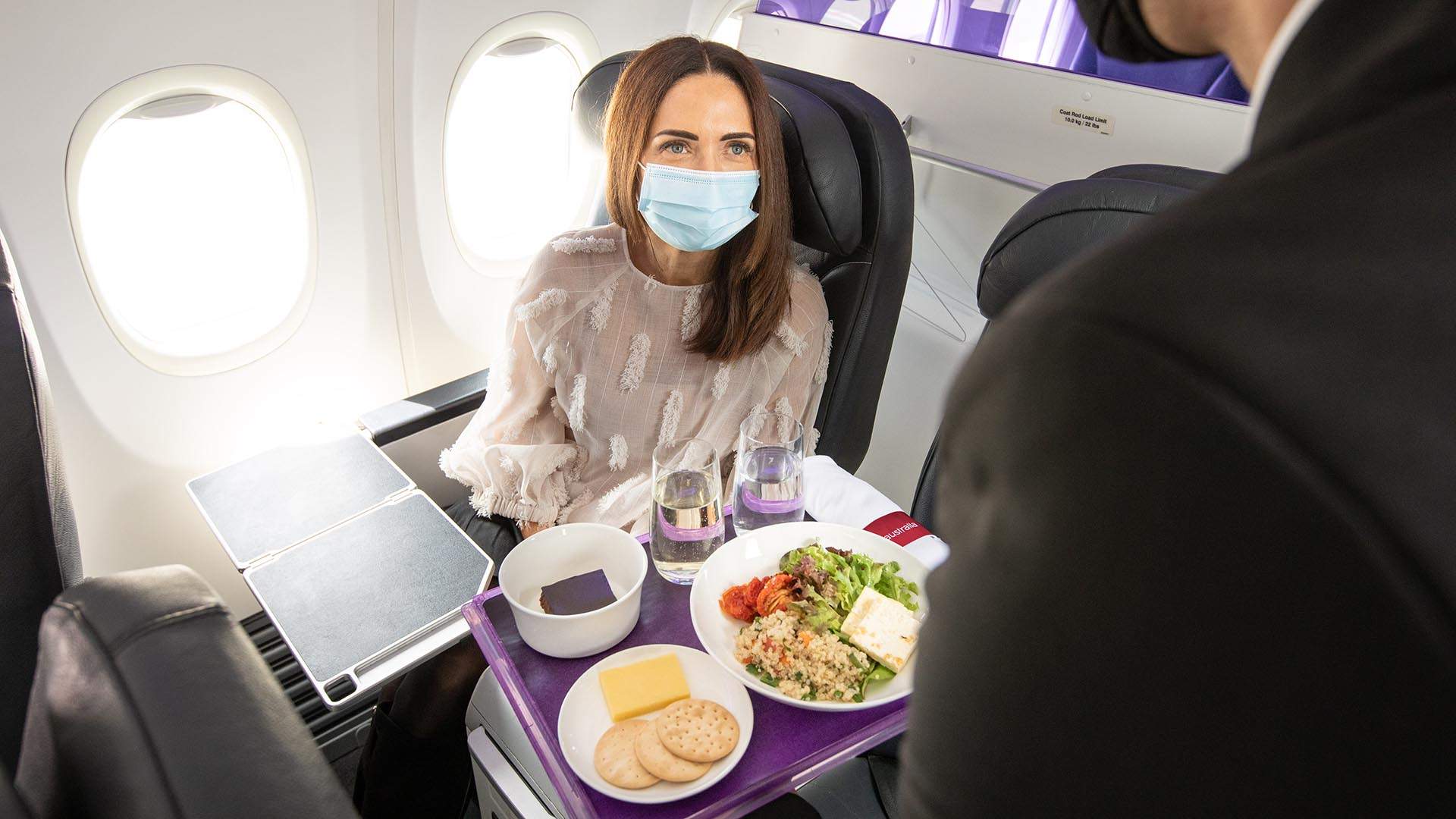 For more information about Virgin Australia's menu changes — which are in effect now — head to the airline's website.
Published on March 25, 2021 by Sarah Ward