Eighteen Romantic Getaways You Can Book on the South Coast and in the Southern Highlands
Discover sleepy beaches, quaint towns and rolling hills on your trip to southern NSW when you stay at one of these secluded stays.
Head south of Sydney or north of Victoria and you're sure to find quaint towns complete with awe-inspiring national parks and world-class wineries.
The NSW south coast and southern highlands provide just this, plus an idyllic mix of rolling hillsides and romantic beachside homes perfect for you and your partner's next getaway.
If you're looking to get out of the big city, there is an abundance of secluded stays scattered across southern NSW ready to serve as your landing pad to unwind and explore some of the most beautiful landscapes the state has to offer.
We've done the hard work for you and found these one-bedroom (or more — in case you wanted to bring your favourite couple, too) cabins, lakeside stays and bushland cottages so that you can live out all your rom-com fantasies surrounded by rustling trees and ocean breezes.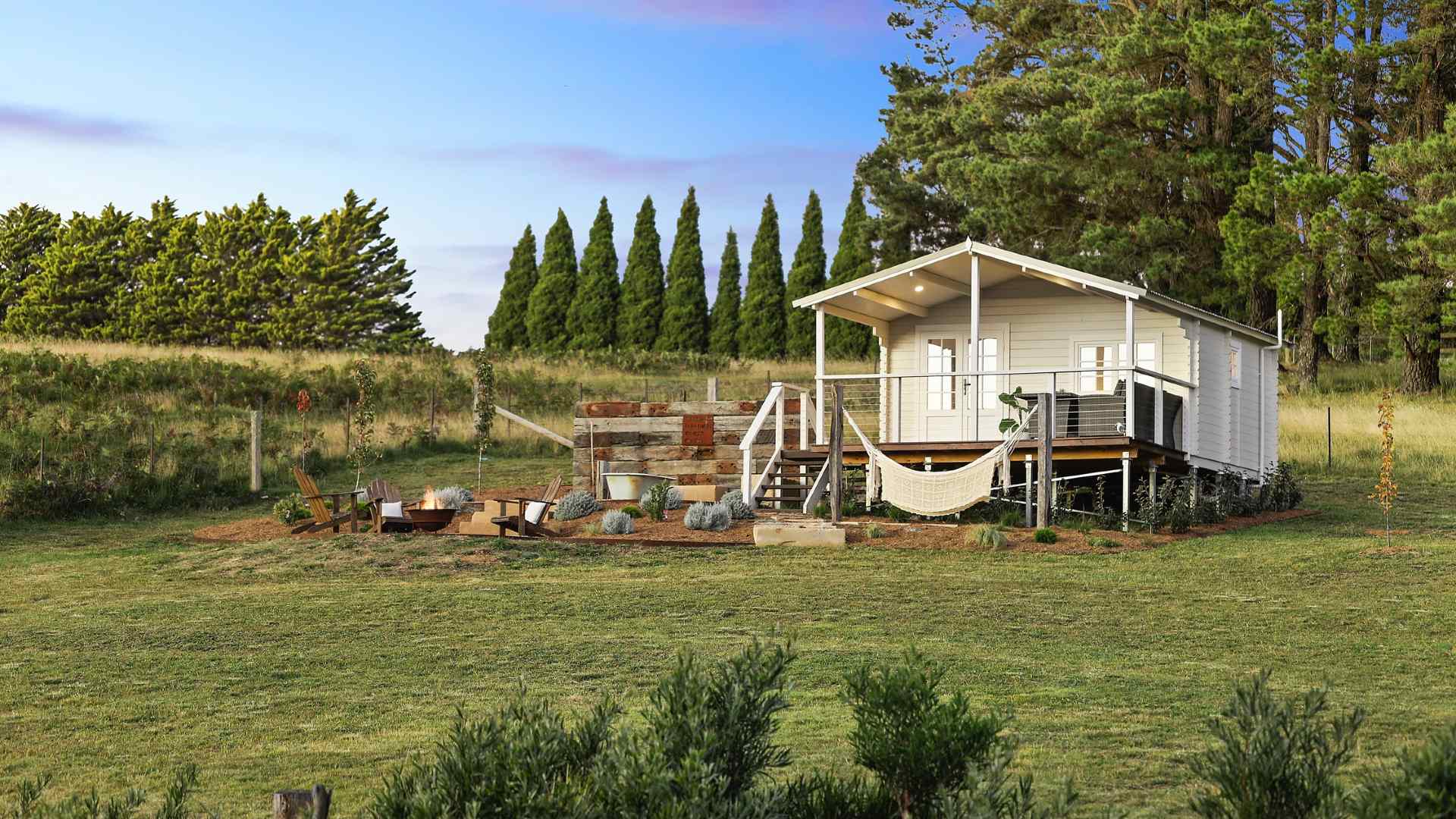 This charming cottage sits on nine acres of land providing you with unmatched privacy. Make the most of the outdoor bathtub, fire pit and, most of all, the peace and quiet.
How much? $313 a night, sleeps two.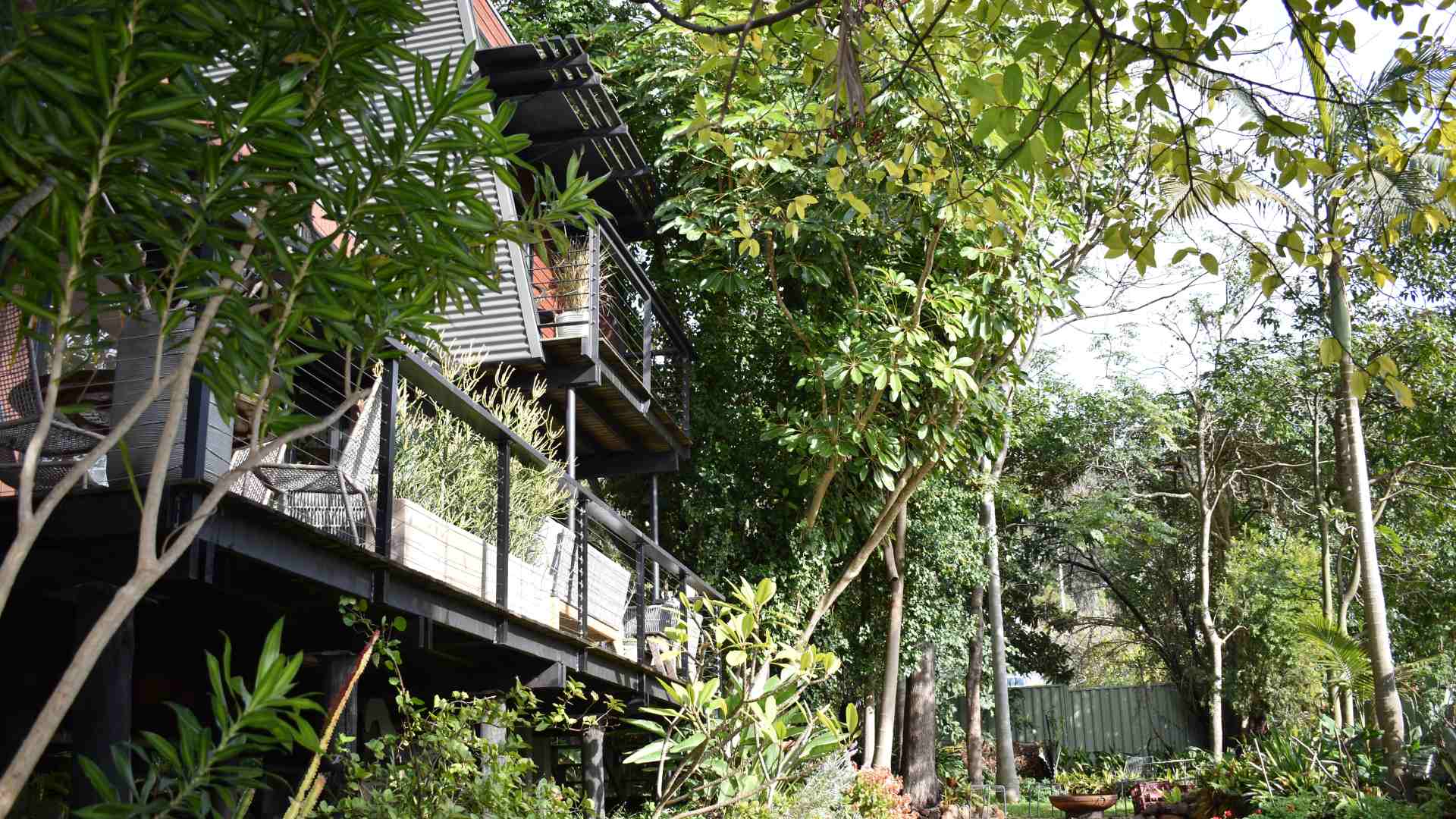 This two-storey bungalow allows you to live among the trees for the period of your stay. Just fifteen minutes outside Wollongong, you can experience the slow-moving small-town lifestyle with the nearby comforts of the city.
How much? $250 a night, sleeps five.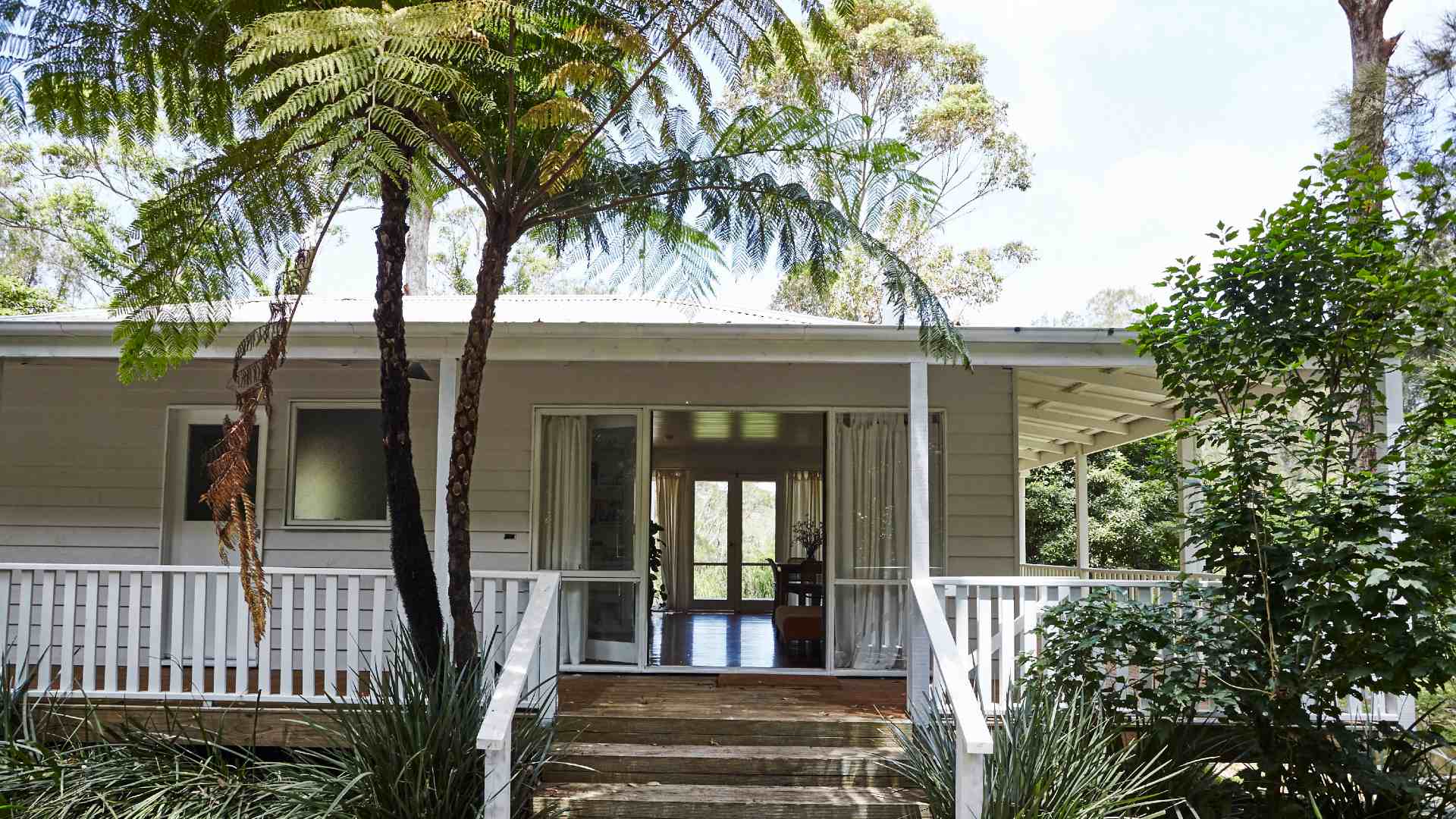 Combining the best of both worlds, this south coast stay is part bushy cottage, part beach house. You can use the provided kayaks and head on an action-packed trip or just sit and read among the trees.
How much? $170 a night, sleeps four.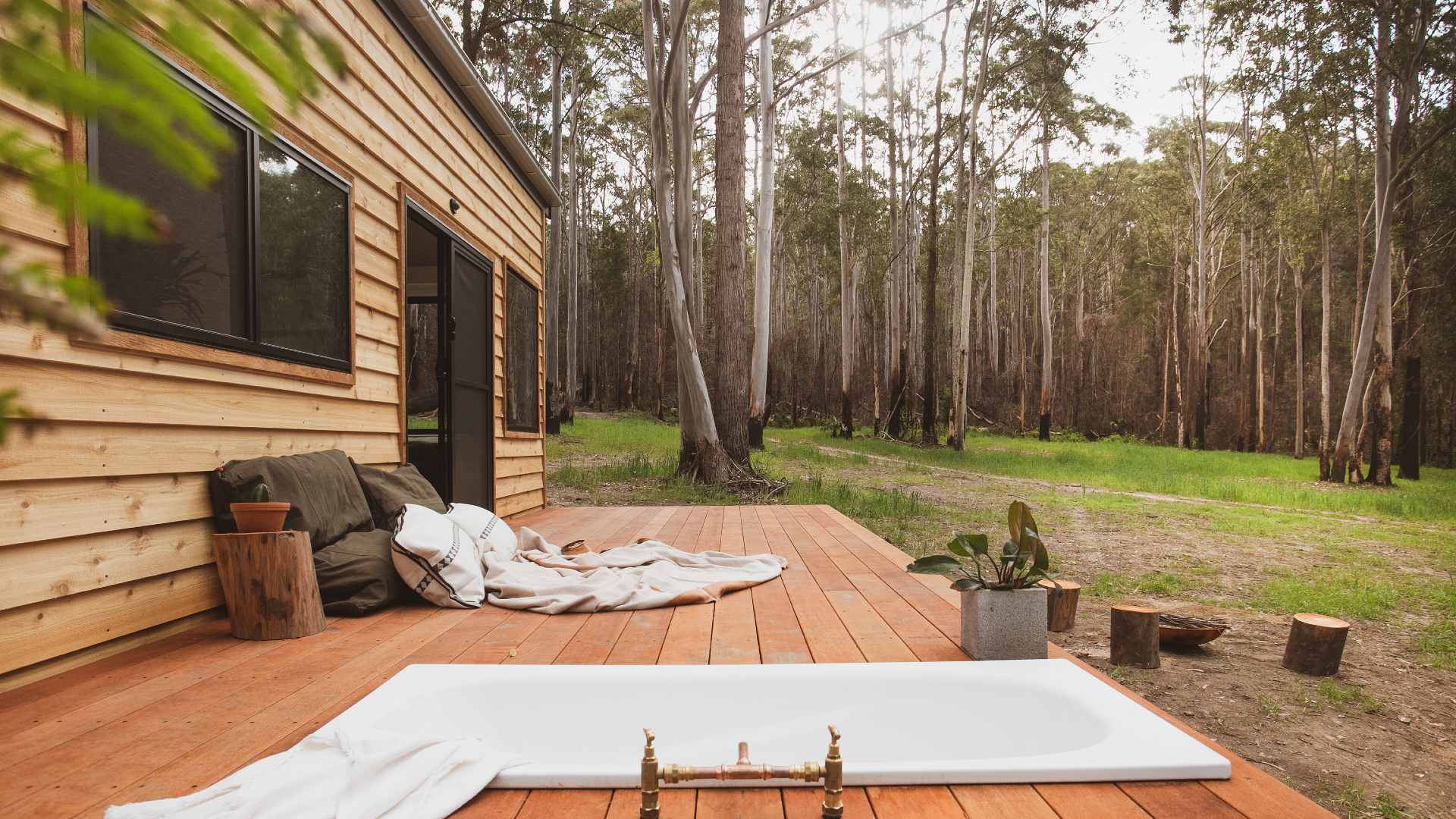 Wake up to views of the bushland from this wooden tiny house. The dreamy outdoor bathtub is surrounded by tall native trees that will have you feeling completely immersed in the natural surroundings.
How much? $315 a night, sleeps four.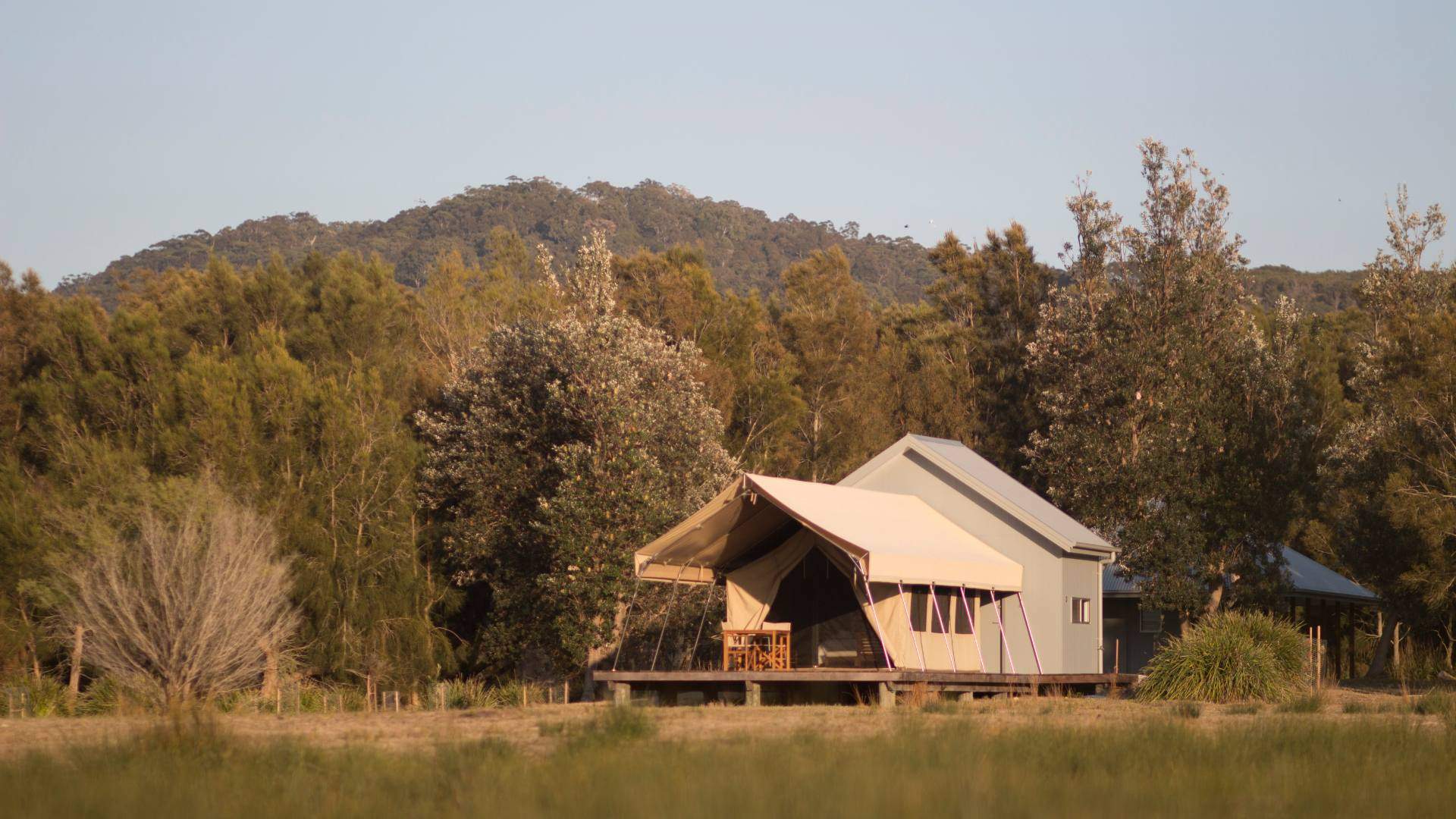 To say you're going glamping is an insult to this luxury beachfront tent. Soak up the great outdoors from the tent-style bedroom while enjoying the luxuries of a private kitchen and bathroom from the attached unit.
How much? $265 a night, sleeps two.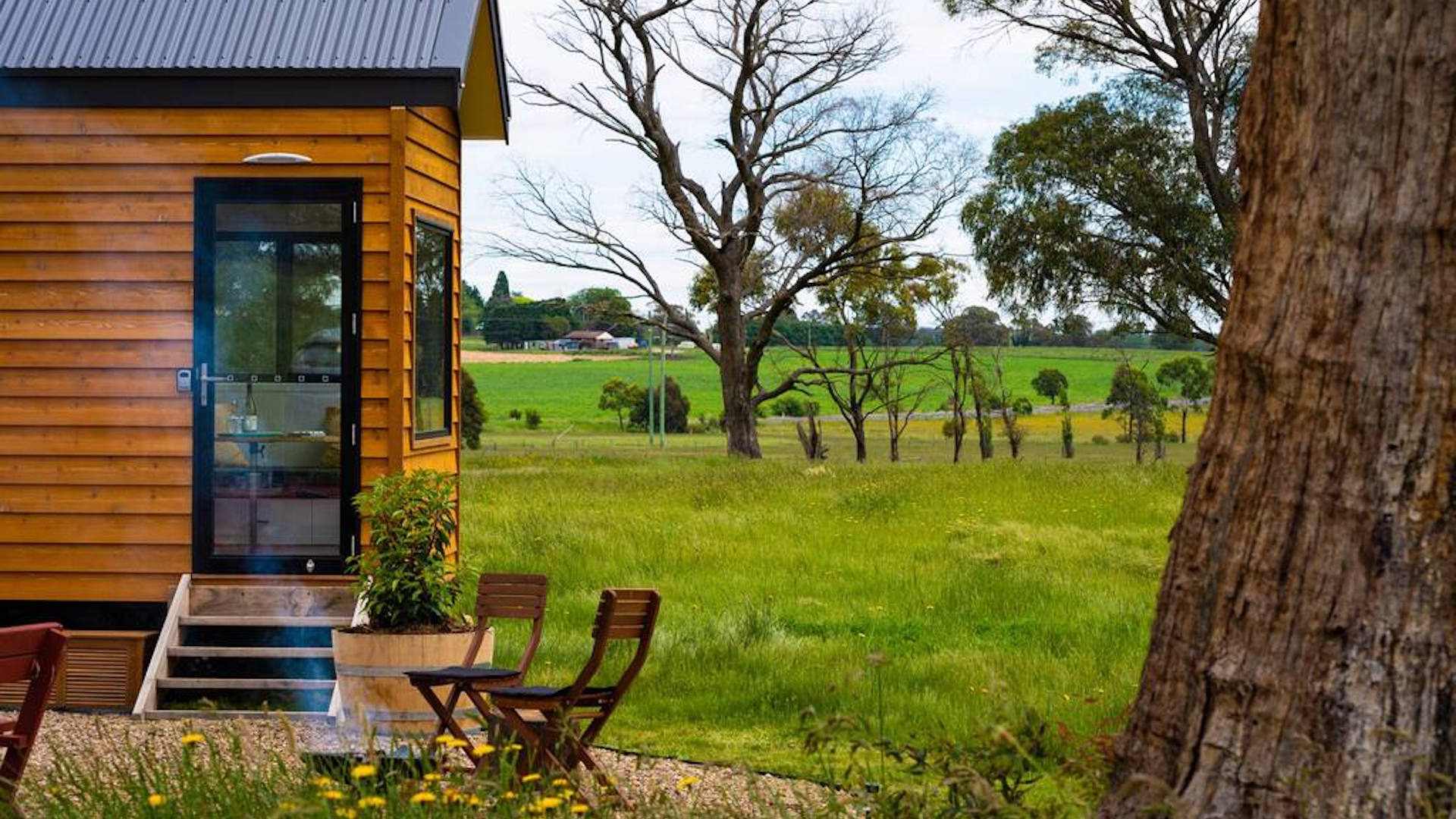 This quintessentially Australian tiny home places you among the gumtrees and kangaroos of Moss Vale. The firepit and picnic table situated among the paddock will have you lapping up nature for the majority of your stay.
How much? $200 a night, sleeps two.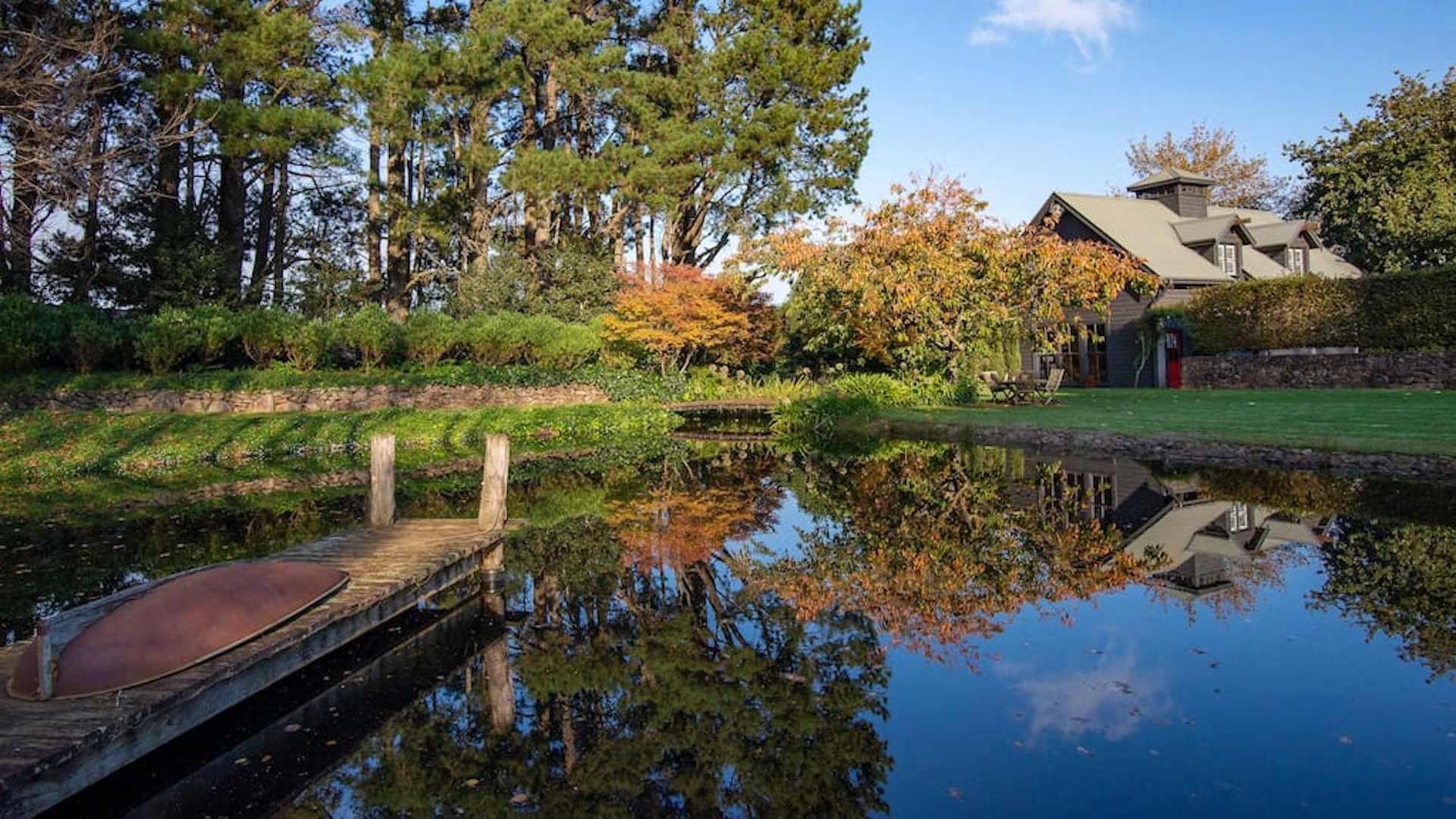 An architectural gem on the south coast, this waterfront barn was created in the 90s from the wood of old Darling Harbour wharf buildings. The barn contains a modern bathroom and kitchen, spacious living areas and a top-floor bedroom that looks out onto the lake.
How much? $309 a night, sleeps two.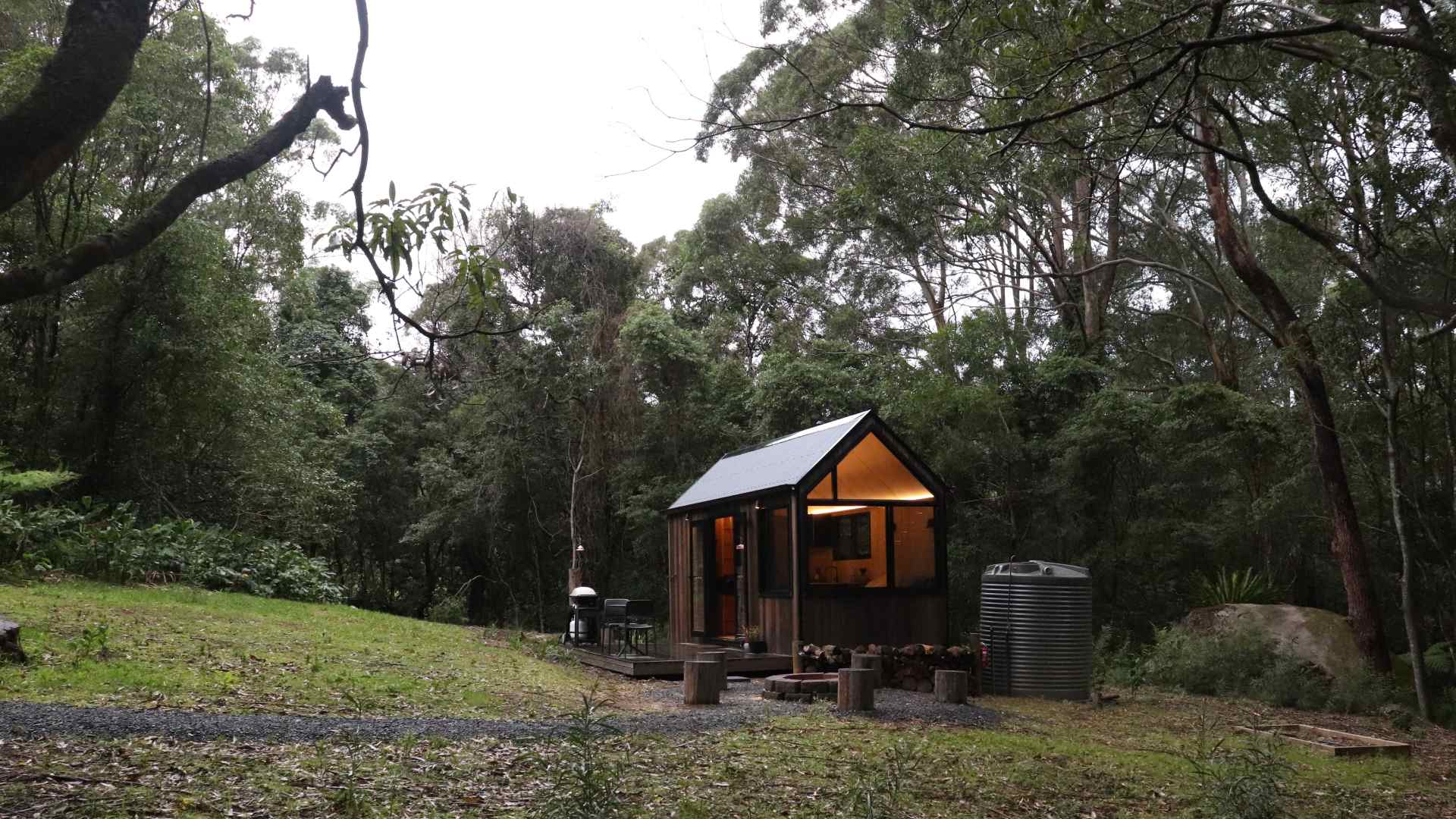 Wake to the sounds of the gurgling creek at this modern tiny house. Located just outside of Kiama and Gerringong, the quaint stay places you nearby a variety of local hiking trails and beaches.
How much? $218 a night, sleeps two.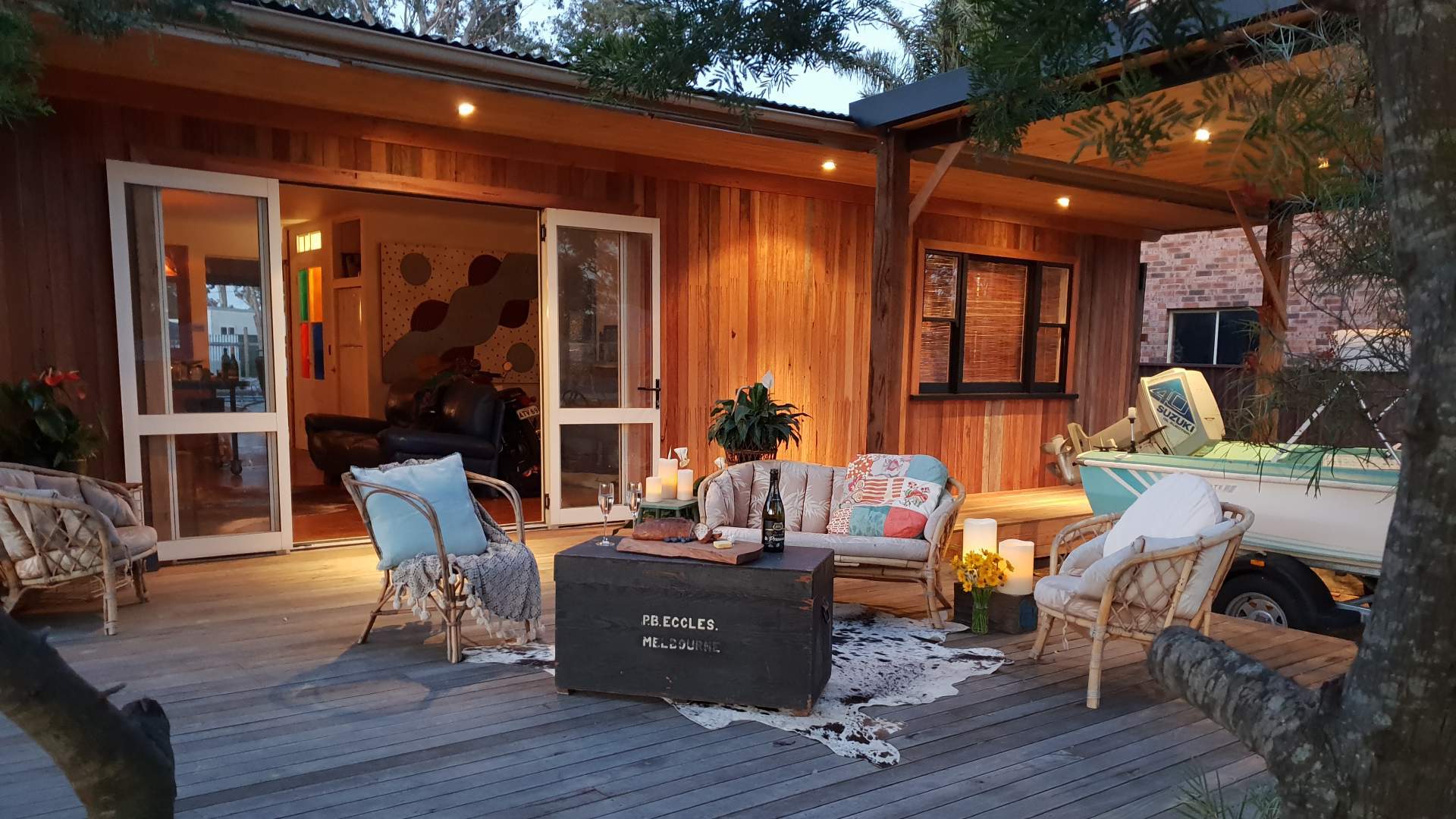 BENNYS, CALLALA BAY
Explore Jervis Bay from this recently renovated beach house. Thanks to a front and back deck, you'll be spoilt for choice when deciding where you want to set up shop with a glass of red and watch the sunset.
How much? $140 a night, sleeps six.

This transformed barn somehow packs in a spacious living and kitchen area, a bedroom, a newly fitted bathroom and a private garden out back. It's a cute and affordable spot for those looking to explore the natural wonders of Kangaroo Valley.
How much? $230 a night, sleeps two.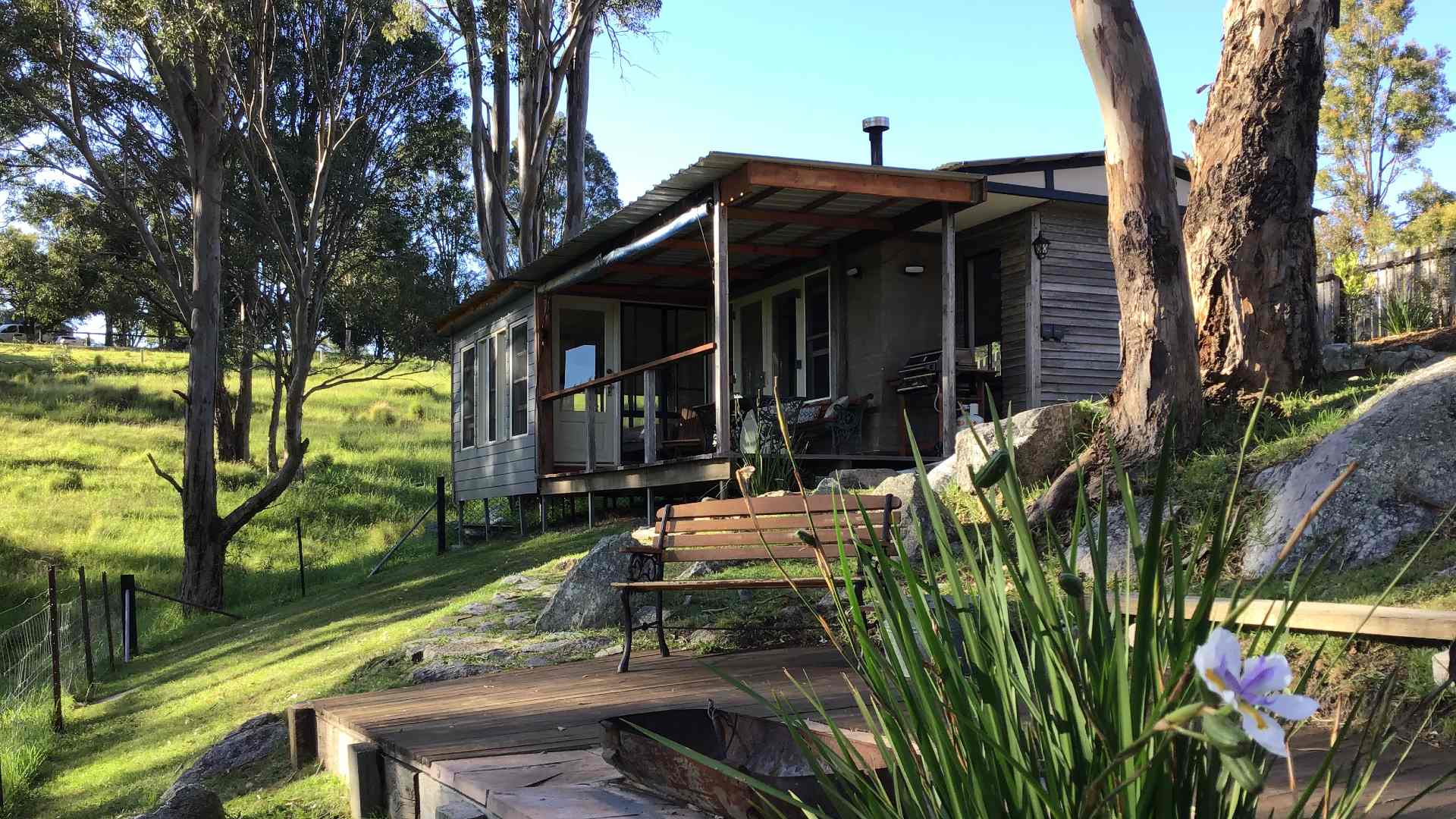 This pet-friendly cabin welcomes all of your non-human friends with open arms. From the pugs to great danes and even horses, the property will save you paying any expensive kennel fees while on your romantic adventure.
How much? $105 a night, sleeps two.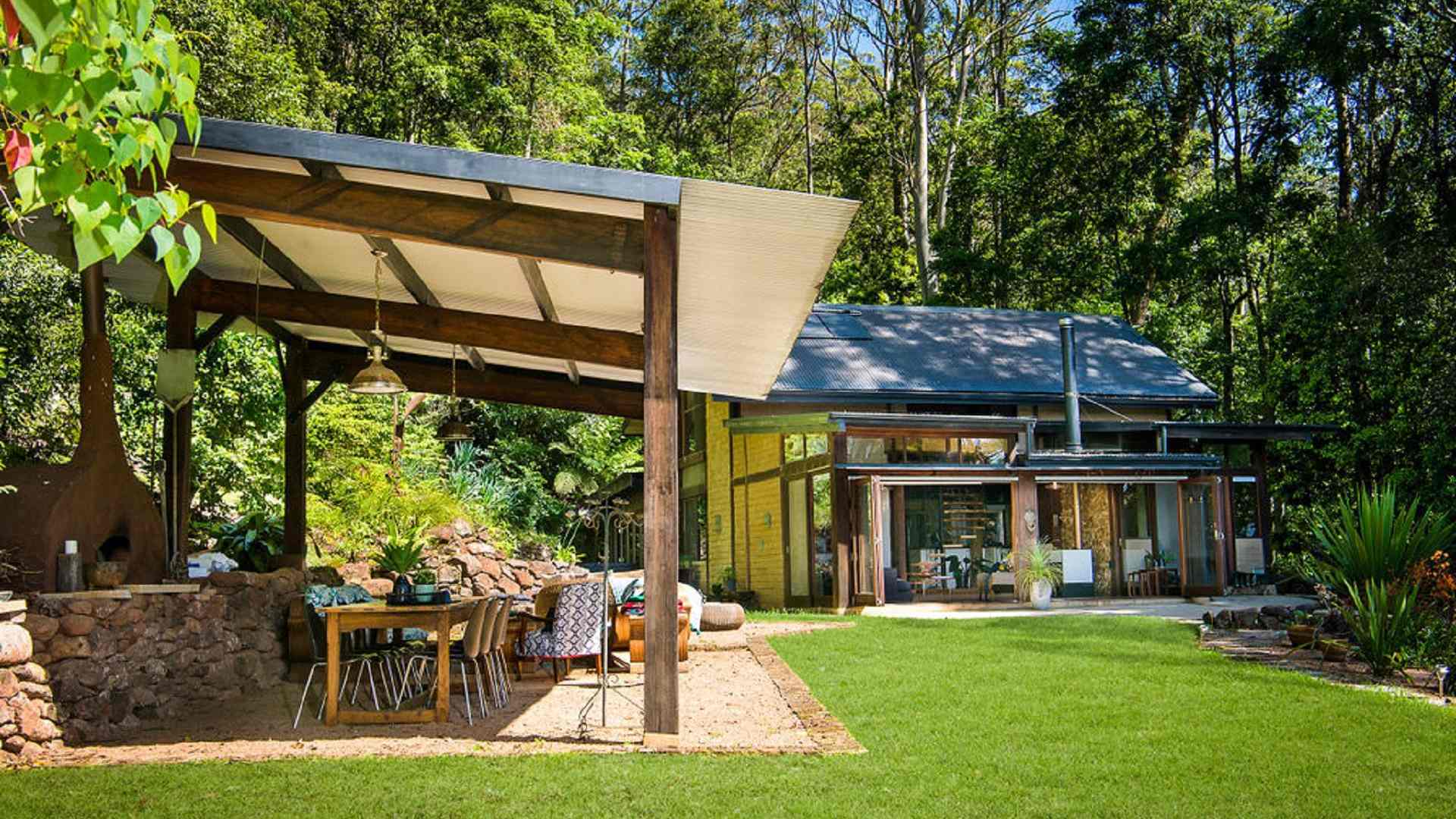 LYRA, KANGAROO VALLEY
Relax in style with this lush Kangaroo Valley house, overlooking the Barrengarry Mountain range. The house is built from locally sourced timber and rocks and is flooded with light thanks to the large front windows and glass roof panels, bringing as much of the surrounding rainforest into your stay as possible.
How much? $485 a night, sleeps six.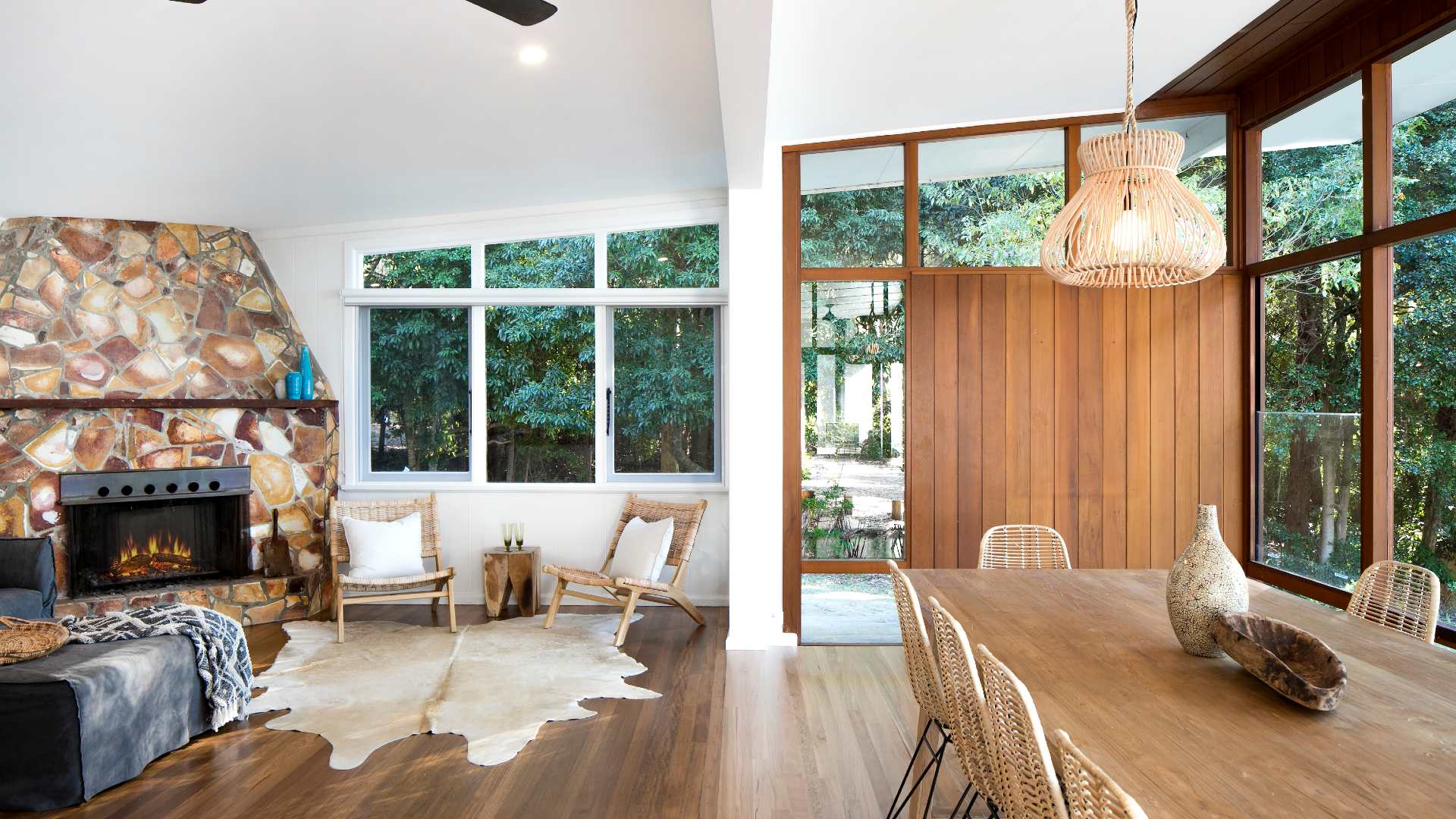 BURU, PEBBLY BEACH
Buru is more of a group couples retreat than a solo getaway — so find a couple of other lovebirds and book out this stunning, secluded stay. The renovated 1960s house backs onto a idyllic white sand beach and contains both an indoor and outdoor fireplaces perfect for cosy nights after a day of swimming, surfing and exploring.
How much? $1047 a night, sleeps eight.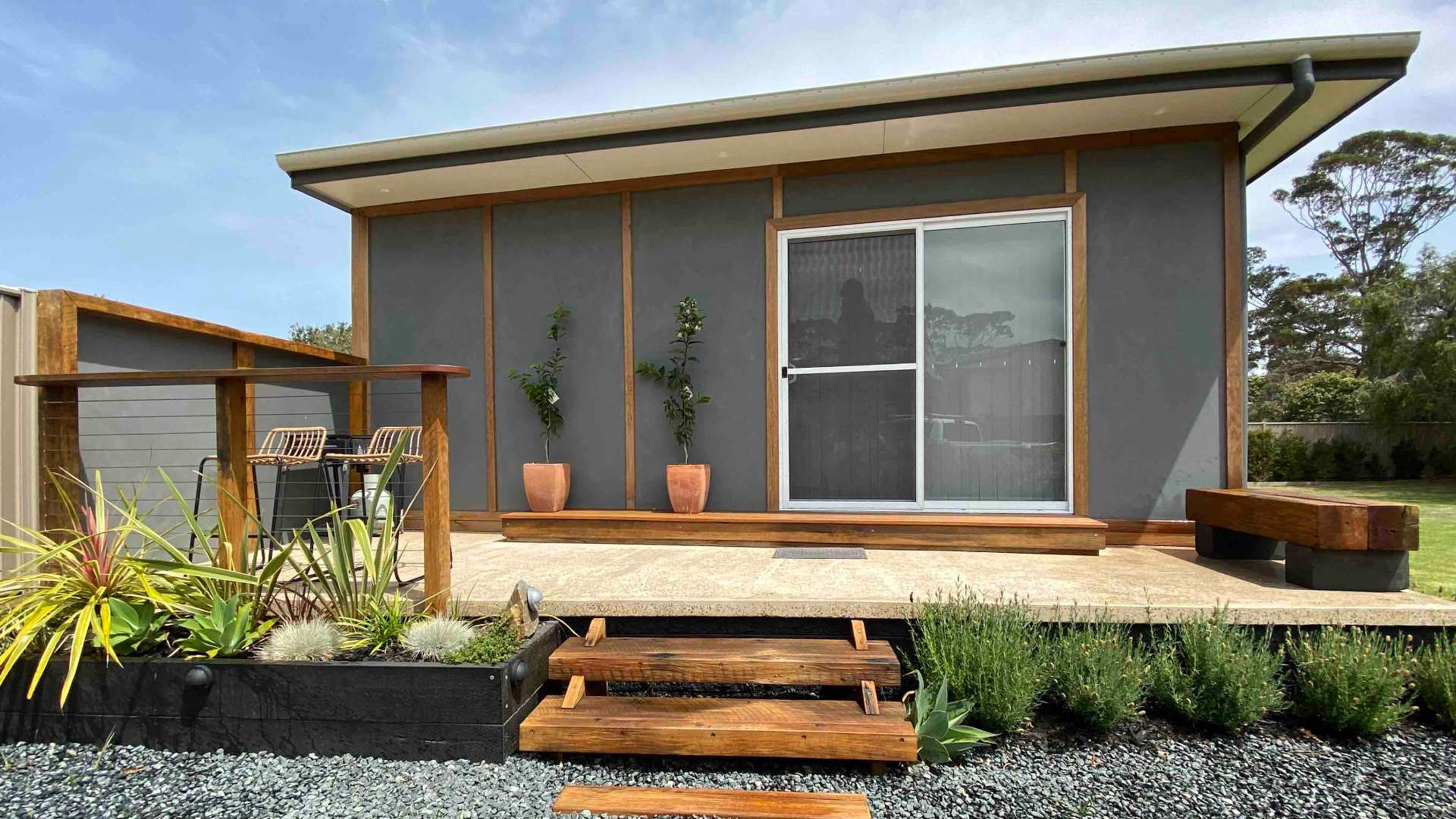 This charming beach house is calling out to all lovers of the ocean, sitting just 50 metres from the beach. The newly renovated interior provides a comfortable stay as you explore some of the east coast's most picturesque beaches.
How much? $378 a night, sleeps four.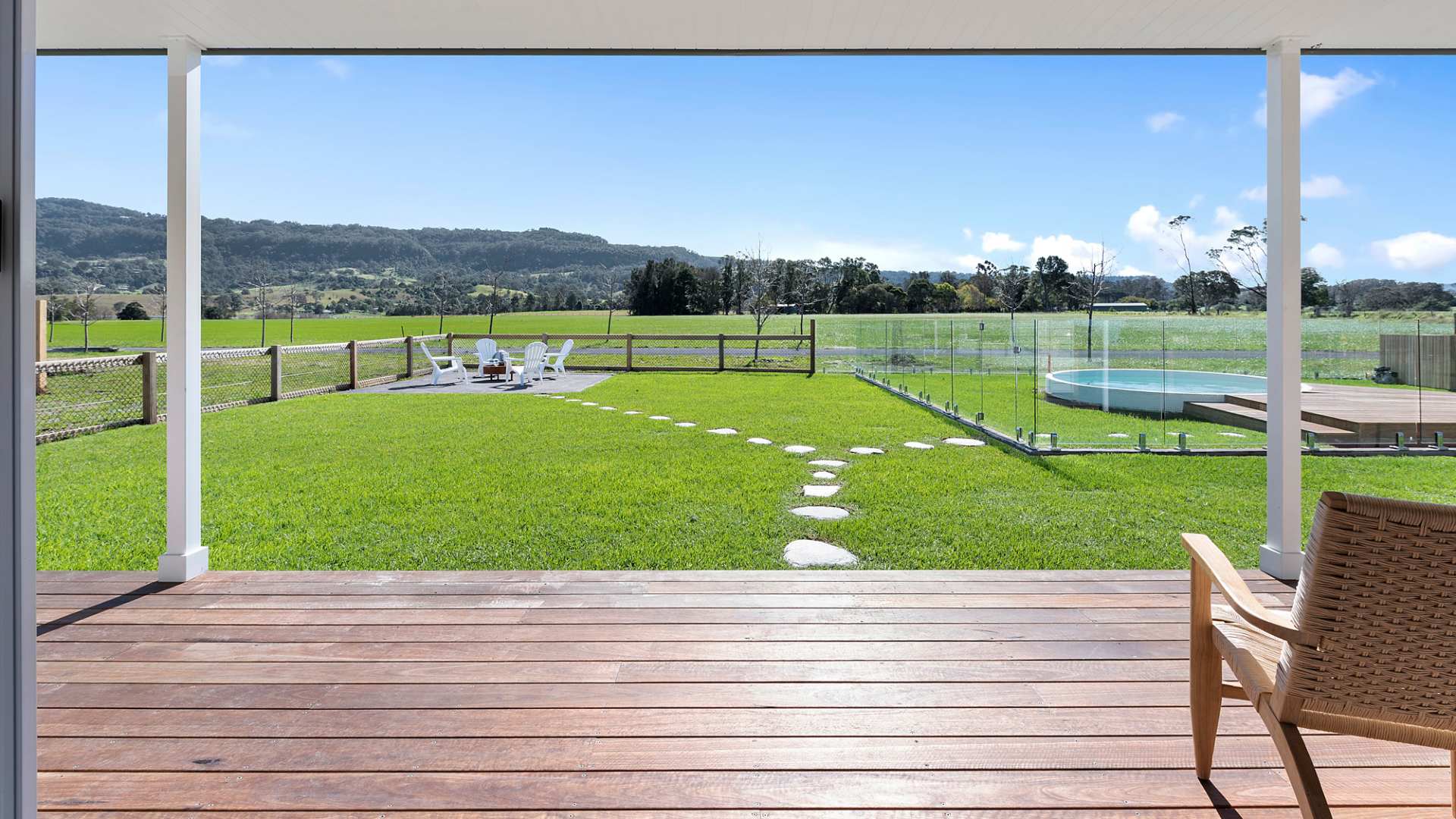 Gaze out onto Cambewarra Mountain from the back porch of this bright beachy home just outside of Berry and less than 20 minutes drive from Seven Mile Beach.
How much? $400 a night, sleeps four.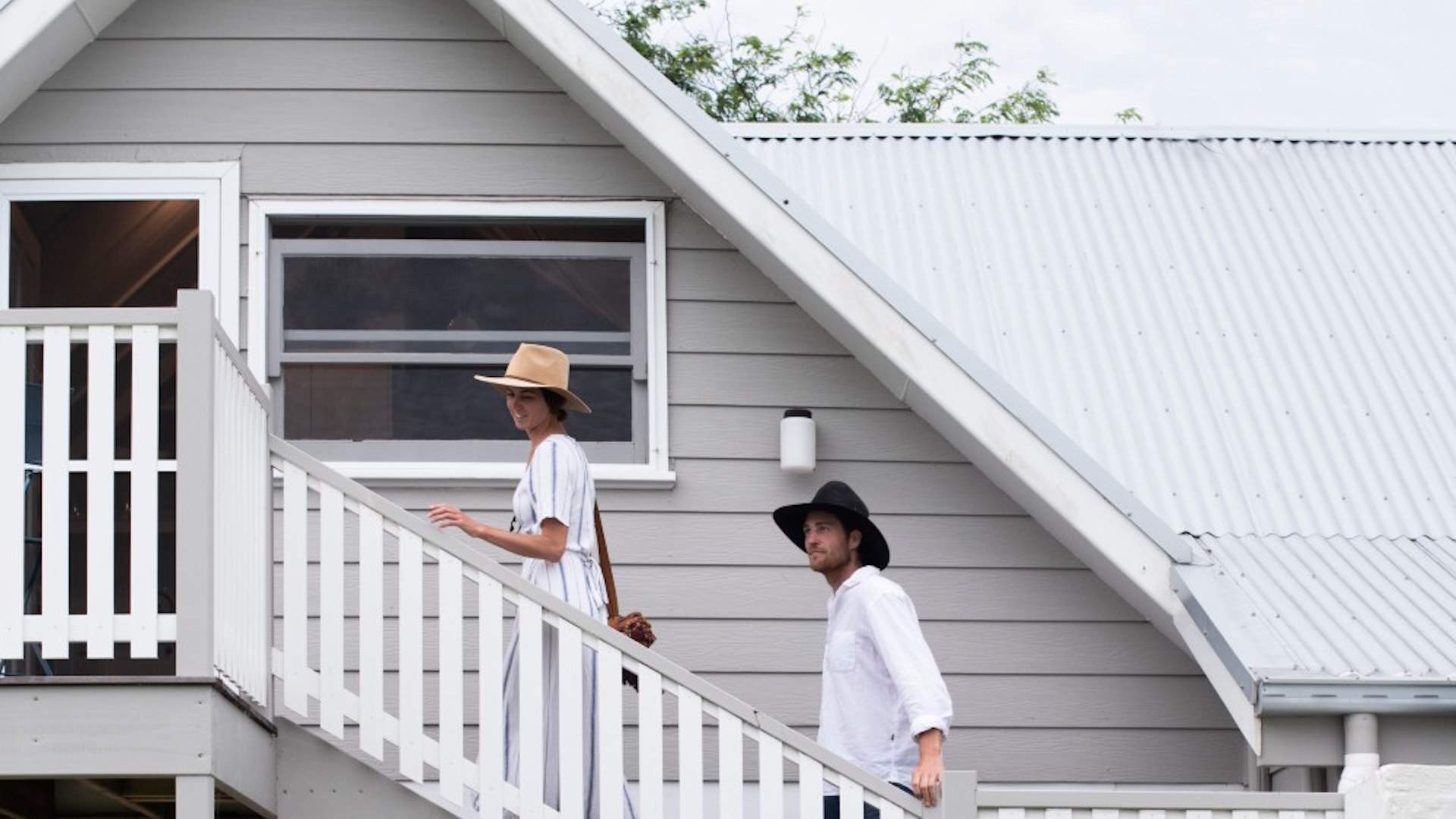 This sun-drenched one bedroom loft sits on farm land just a couple minutes outside of the rural town of Milton. Sip coffee from the balcony overlooking the farm or pay a little extra and take your relaxation up a notch by sending a masseuse to the loft thanks to the accommodation's Indulgence Package.
How much? $325 a night, sleeps two.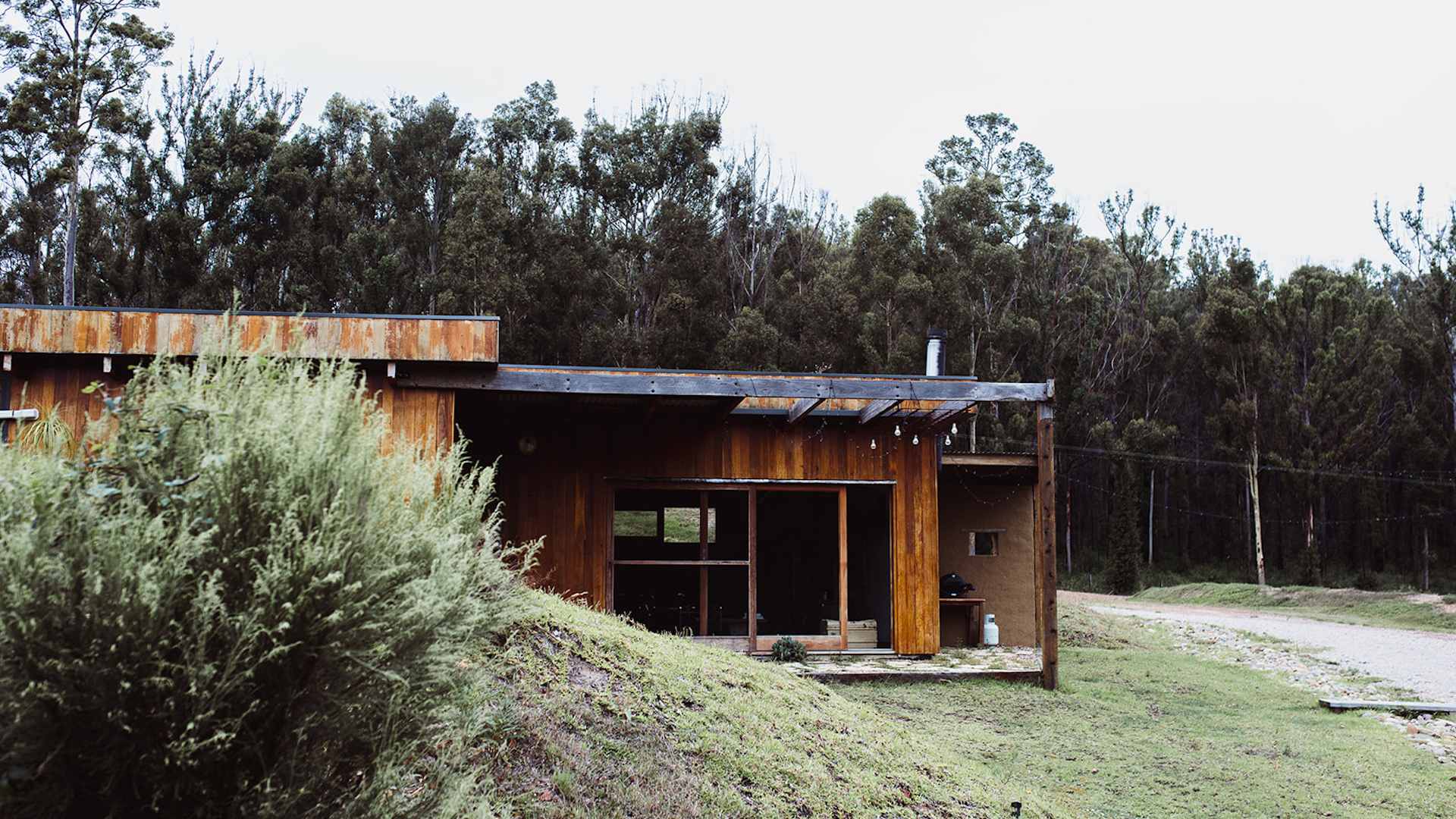 This minimalist cabin will provide you with a simple and serene stay in the heart of the south coast. Its eco-friendly design generates energy through solar and collects rainwater and its indoor fireplace will keep you feeling toasty even on cold winter nights.
How much? $182 a night, sleeps four.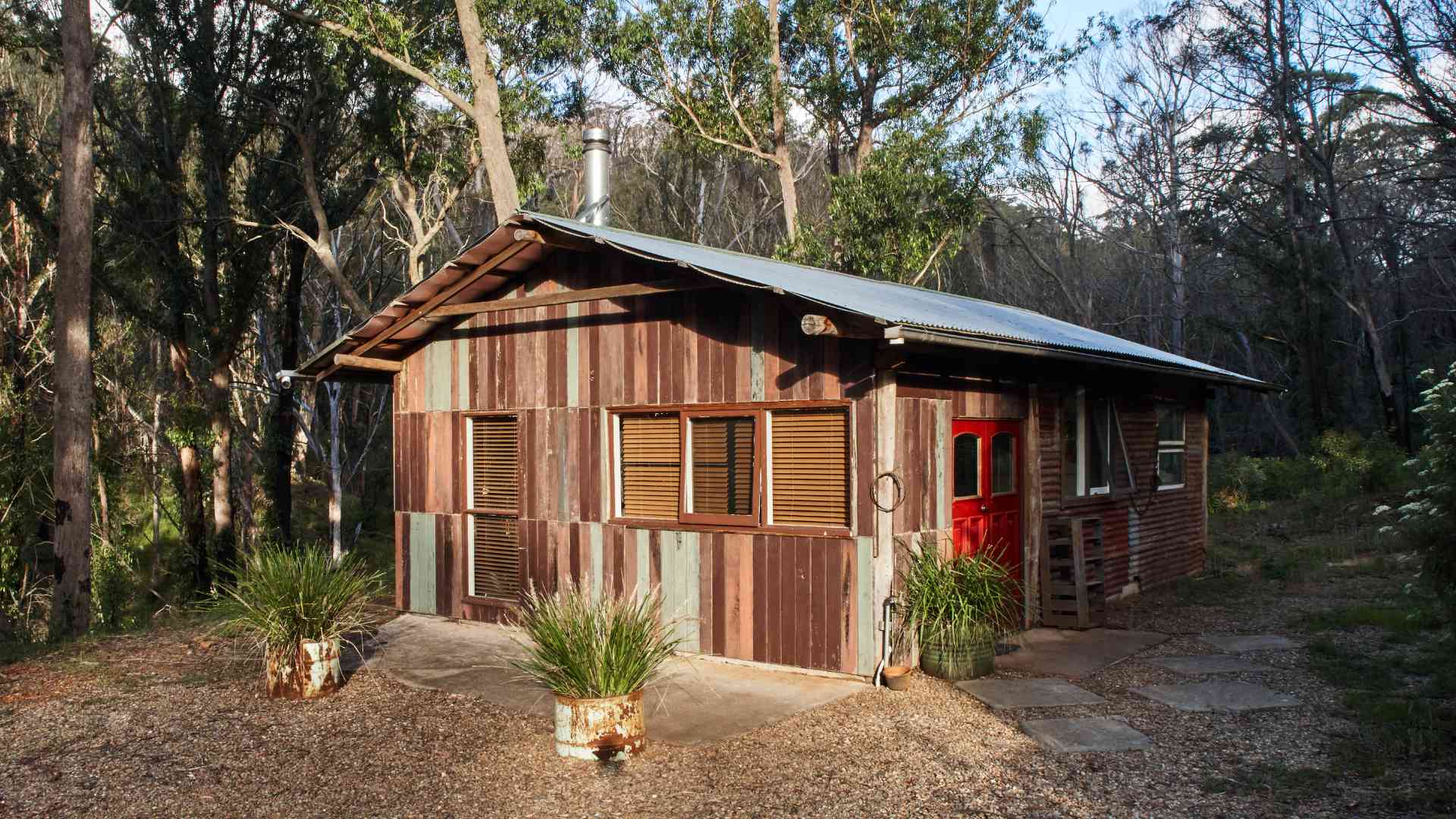 Stay in Monga National Park while living out your cottage-core dreams at this lovely bushland cabin. Comfy chairs sit on a patterned rug and quaint appliances are scattered around the wood-laden kitchen.
How much? $150 a night, sleeps three.

All photos courtesy of Airbnb.
FYI, this story includes some affiliate links. These don't influence any of our recommendations or content, but they may make us a small commission. For more info, see Concrete Playground's editorial policy.