A Weekender's Guide to Wiseman's Ferry During Return To Rio
Where to eat, play and stay around town at this festival along the Hawkesbury.
in partnership with

Wiseman's Ferry is a teeny, tiny village perched on the banks of the mighty Hawkesbury River, surrounded by national park and with a population of just 220. The settlement gets its name from one Solomon Wiseman, an ex-convict who, in 1827, organised the first river crossing by ferry. And his service still runs today.
A weekend at Wiseman's usually involves hours lolling by, on and in the river; pretty walks through nearby Dharug and Yengo National Parks; some pub grub at Wiseman's Inn and perusing paintings by local artists. On top of that, the annual Return To Rio rolls into town in November for three days to add even more reason to make your way to the idyllic village.
This year, Carl Cox and Eric Powell will be powering through their Mobile Disco, a twelve-hour (yep) marathon of funk, soul, disco and classic house, pumped out by a live, twelve-piece band. Also in the line-up are Incognito, Lee Foss, &ME, Fabio and Grooverider, Bedouin, Neil James and loads more dance music legends. When you're not furiously making shapes, you can take a timeout at yoga classes, meditation sessions, markets and swimming holes.
We've teamed up with Mazda3 to help you make the most of your Return to Rio. Here are the best options for what to eat, what to do and where to stay during the festival weekend.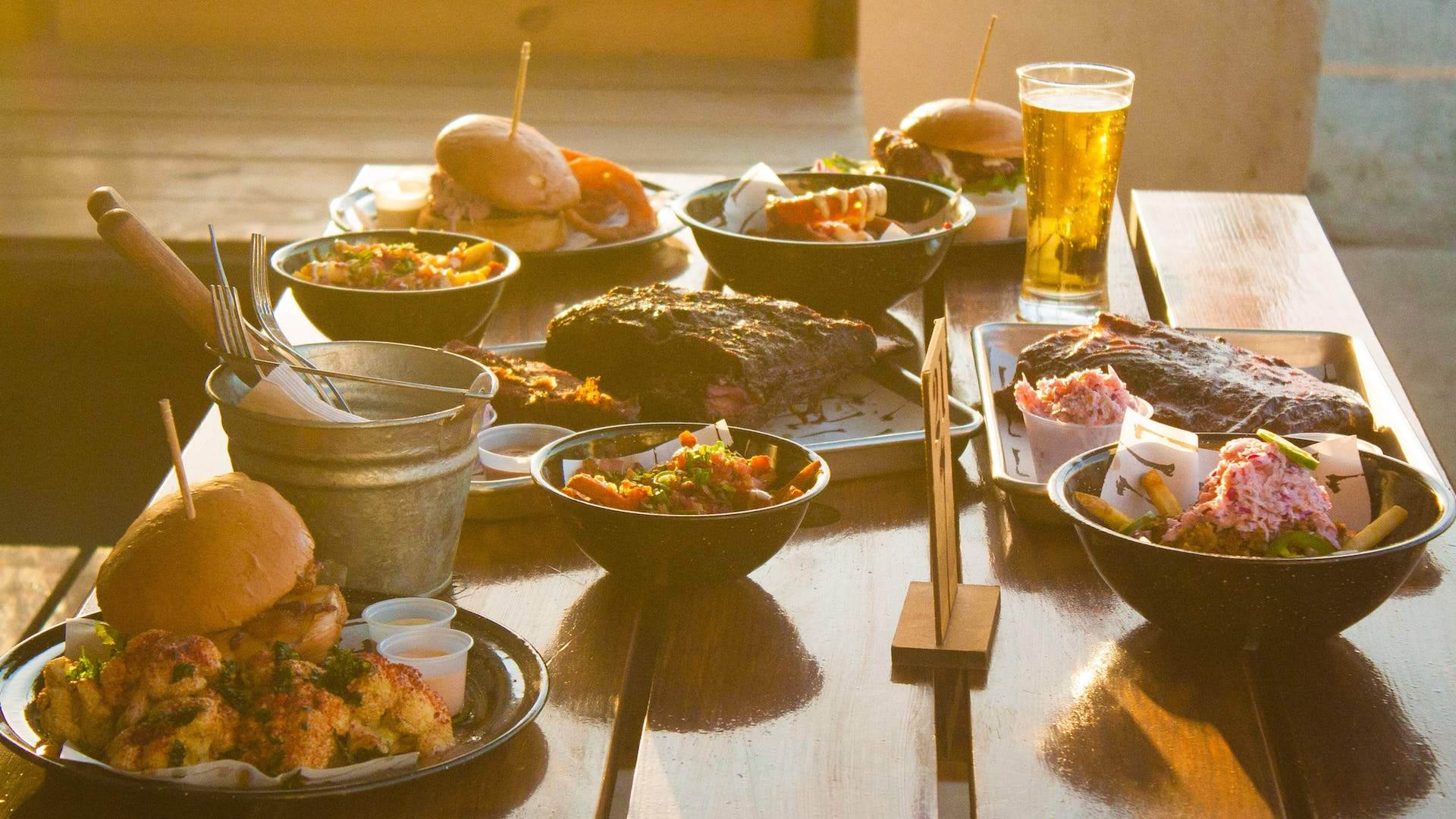 EAT AND DRINK
At Return To Rio, expect an array of food stalls, peddling all kinds of international cuisines, from steaming pho to massive burgers, designed to fuel all-night dancing. Vegos and vegans, fear not: you'll be well catered for, too. Also, if food options are any worry, you're invited to pack your own steak or haloumi slab and fry it up on one of the barbecues provided.
Outside of the festival, no visit to Wiseman's Ferry counts without a visit to Wiseman's Inn. Built in 1827, this sandstone retreat was once Solomon Wiseman's stately home and is now owned by ex-Wallaby Bill Young. On cool days, relax by the open fire; on hot ones, head into the shady beer garden. Either way, keep an eye out for the local ghosts who are said to be roaming the halls of the inn.
Meanwhile, you can find coffee, house-made pies and wraps at Wiseman's Ferry Grocer, and a solid modern Australian offering at Busby's Cafe, where dishes include garlic prawns in creamy chive-white wine sauce, as well as baby barramundi fillets with kipfler potatoes and tomato-rocket salad. For a fancier bite, reserve a table at Riverbend Restaurant, within the idyllic, landscaped gardens of The Retreat. The ever-changing menu is big on local, seasonal produce.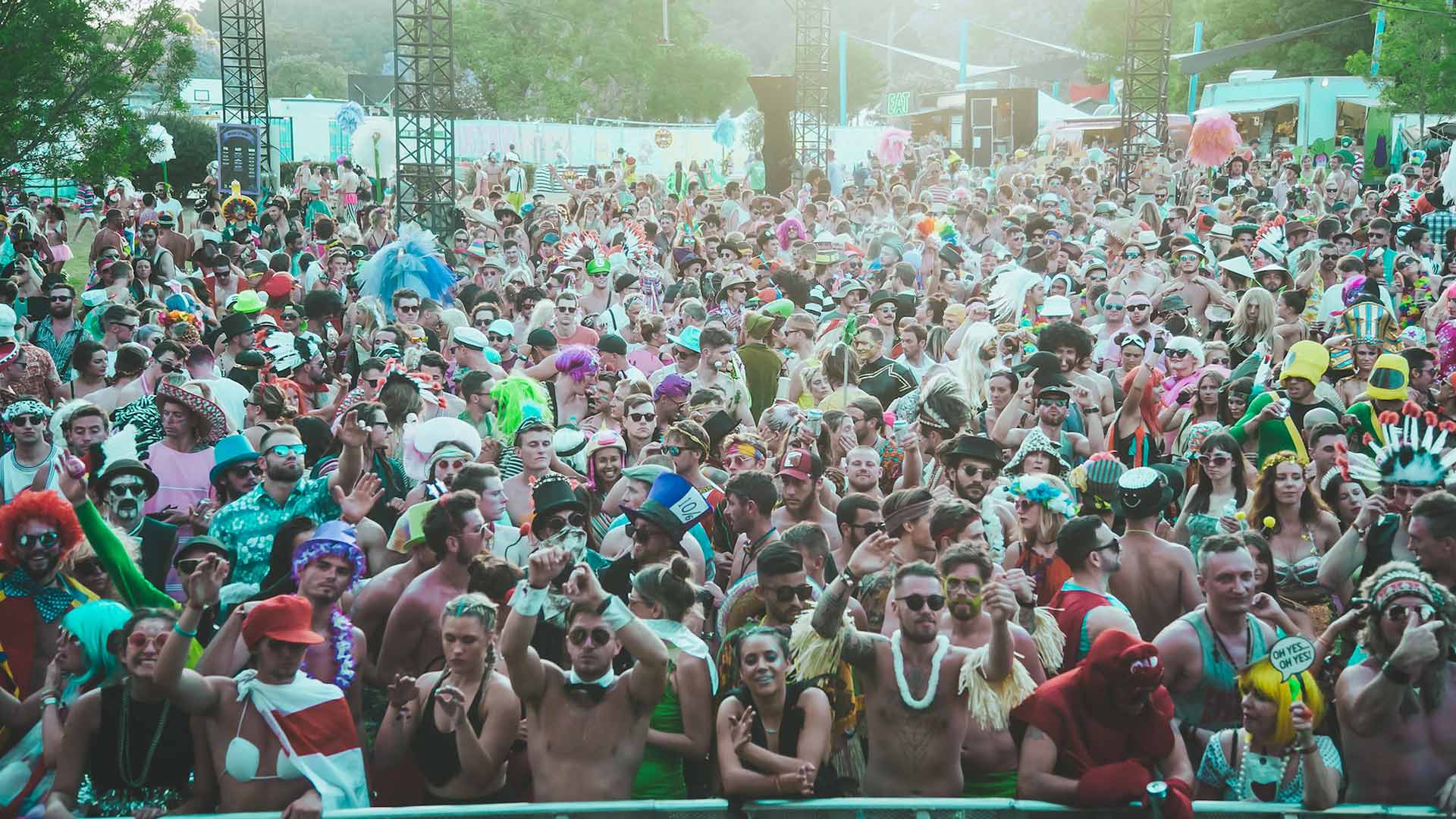 DO
Festival bound? Your first job is to dance until you're wrecked. After that, wander around the Return To Rio markets, relax at a yoga session and restore your energy by the pool, complete with cocktail bar and soundtracked by reggae. Your ticket also gets you access to the resort's facilities, which include a nine-hole golf course, volleyball and tennis courts and plenty of river frontage.
When you're ready to find out what lies beyond the festival gates, a bush walk is a good starting point. For a piece of convict history, as well as some stunning Hawkesbury vistas, there's the Old Great North Road World Heritage Walk, a nine-kilometre loop that begins on the river's northern bank (you'll need to catch the ferry). If you're short on time, it's possible to stroll along just one section, such as Hangman's Rock. A more challenging adventure is the 11 Kilometre Walking Track, which takes in ferny forests, friendly creeks and some steep sections.
Next up is the question of getting onto the water. Hawkesbury House Boats hires out various vessels, from kayaks to speedboats. Meanwhile, Xterra Adventures offers guided tours in the form of a four-hour escapade up MacDonald River, a tributary of the Hawkesbury that includes morning tea.
Keen to meet a few arty types? Wiseman's Ferry's natural beauty and isolation have been attracting them for years. Check out their work at Ferry Artists' Gallery, a community-run venture that exhibits painting, sculpture, jewellery, ceramics and glassware. There are occasional workshops, too.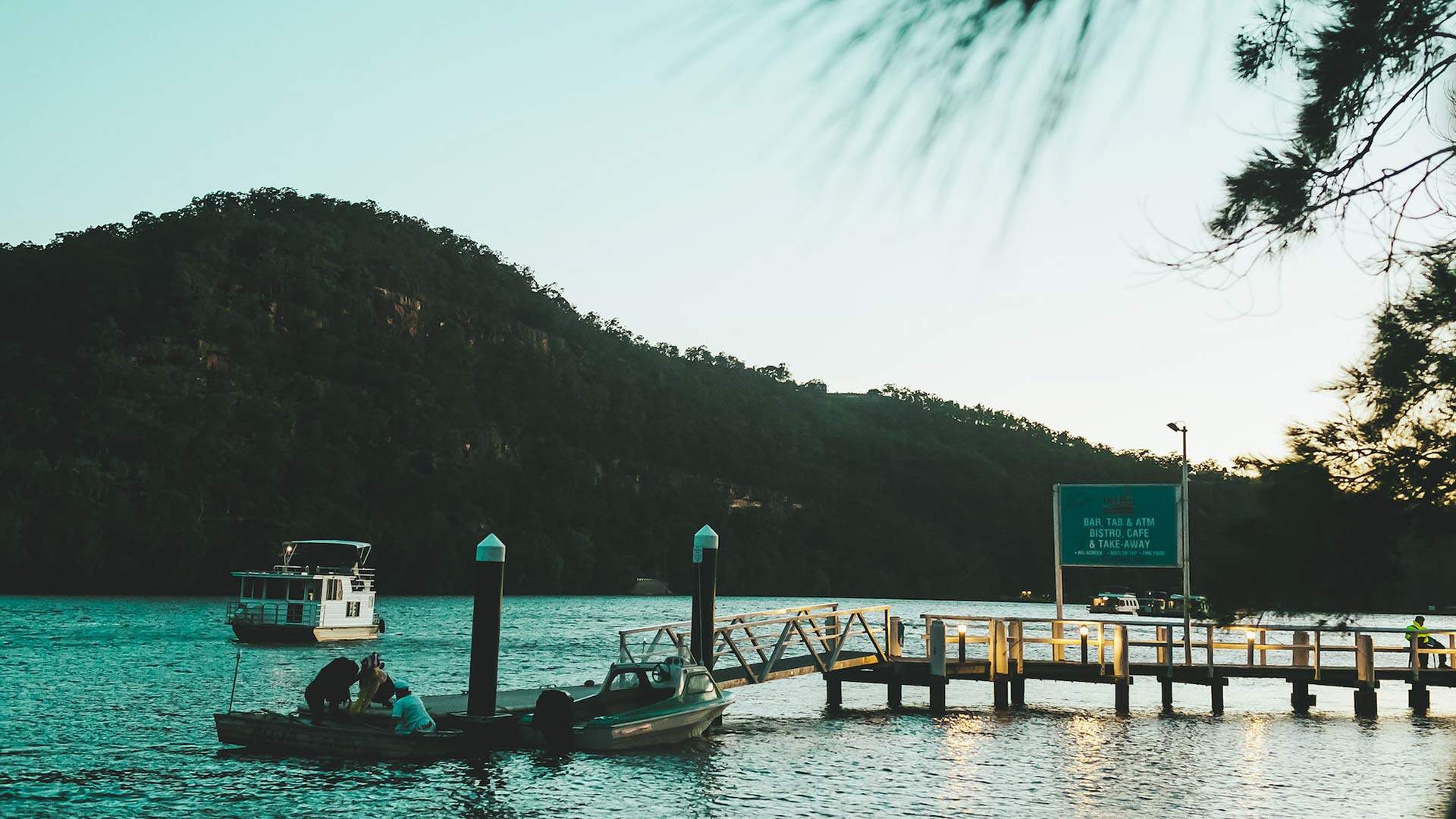 STAY
The festival grounds give you pretty much every accommodation option under the sun: camp it (with your own tent), glamp it (with Simple Pleasures providing all your needs) or tipi it (in one of Rainbow Tipis' magnificent creations). Should you seek the protection of four solid walls, book a cabin, lodge or home — depending on the size of your crew. Last, but not least, you're welcome to bring your own mobile digs, be they van, car or motorhome: just make sure you book a spot before leaving home.
Like the idea of popping in and out of the action? Get some buddies together and sleepover on a houseboat. Able Hawkesbury River Houseboats have them for all budgets. At one end, there's the five-star Spa, with five queen-sized ensuite bedrooms, a ten-person jacuzzi, full kitchen, lounge room and wrap-around deck. At the other, there's the humble Aquavan two to four berth, with sleeping space for up to four on day lounges that turn into double beds, a shady front deck and a barbecue. The benefit of the Aquavan's littleness is that you can go exploring on the Colo and MacDonald Rivers.
Back on land, the aforementioned Wiseman's Inn harbours a bunch of straightforward, affordable rooms. Or, if you want to go all out on a luxe stay, check into The Retreat, a 50-acre property with 54 rooms, including spa suites, as well as a golf course, tennis courts and pool.
Return To Rio takes place at Del Rio Resort from November 3 to 5.
Personalise your next adventure via The Playmaker, driven by Mazda3.