TRAVEL & LEISURE
We're Giving Away a Getaway for Two at a Luxe Floating Villa in Sydney's Palm Beach
With French champagne, gourmet feasts and your own private boat.
We're Giving Away a Getaway for Two at a Luxe Floating Villa in Sydney's Palm Beach
With French champagne, gourmet feasts and your own private boat.
in partnership with

Not into over-priced roses, cheesy cards and set-menu dinners? Regardless of how you feel about Valentine's Day and all the clichés that come with it, none of us want to be the one who let our date down with a mediocre meal or — gasp — nothing at all. So, rather than feign forgetfulness, you could treat your partner in crime to the ultimate staycation. To help you do that, we're giving away a lavish one-night getaway to the northern beaches not on February 14 — after all, you can celebrate love on any day of the year.
The prize includes two of you living it up for an all-inclusive night at Lilypad Palm Beach — a lavish, resort-style escape on the water (literally). The floating paradise comes with a bottle of French bubbles courtesy of Dom Pérignon, and either prawns and oysters or charcuterie and cheese on arrival, plus your own private concierge and a self-drive boat so you can explore the surrounds.
Winners will also get dinner, which includes eye fillet steaks, lamb and haloumi kebabs or fish (upon request) alongside prepared salads, and a breakfast of fruit, granola, croissants and banana bread. Drinks-wise, the lucky couple gets vino and alcoholic bevvies on top of a bottle of French bubbly. Or, hop in the boat and go to The Boathouse Palm Beach, which is a 15-minute ride away.
Once you've indulged in everything you can on-board, you can make use of the accommodation's water equipment — think paddle boards, fishing rods and snorkel gear alongside your private boat.
A night here usually costs a cool $1650, so make hay while the sun shines. If you want to check out how you could spend your time here, check out Lilypad Palm Beach's Instagram.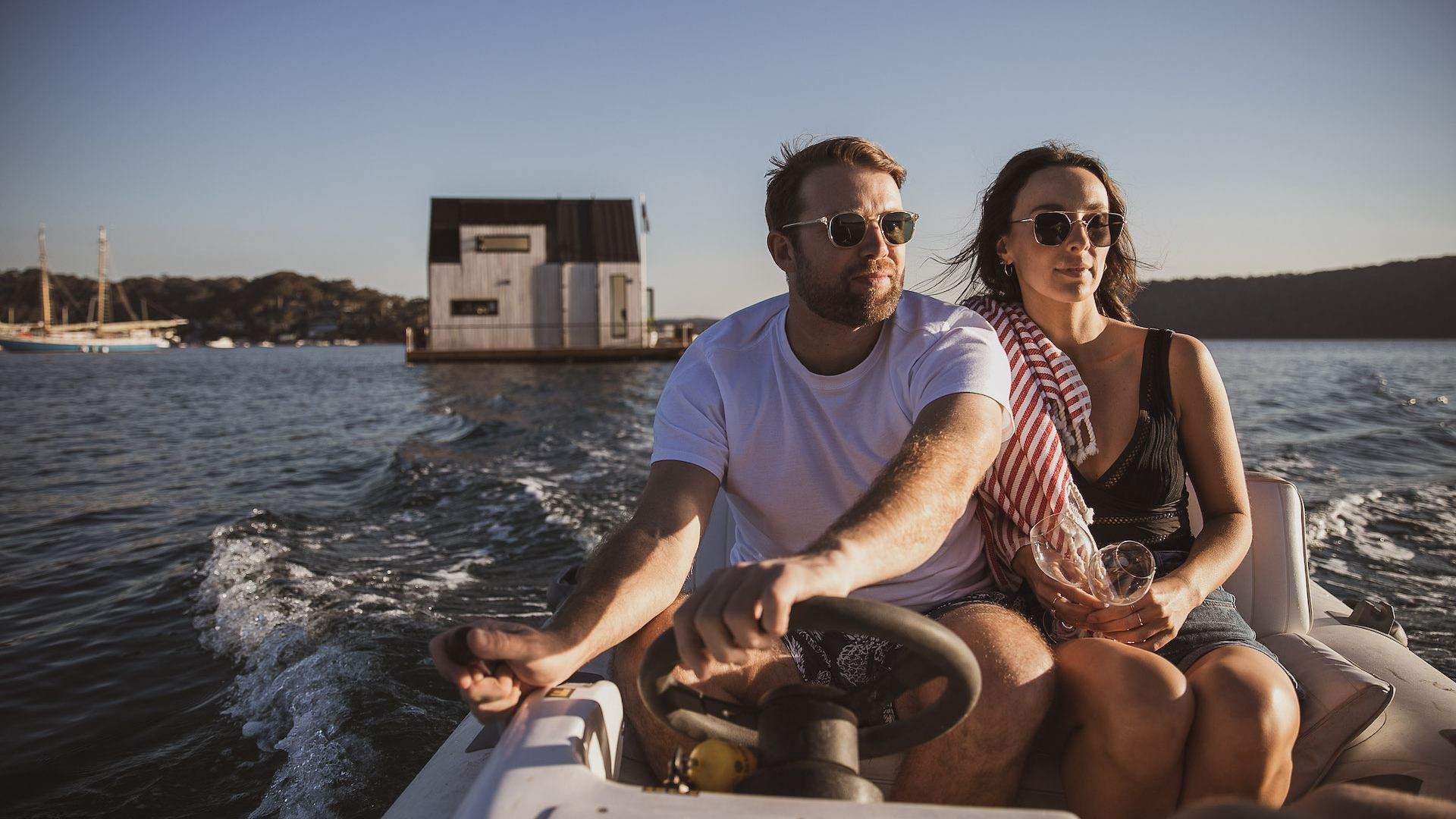 Keen to treat your partner in crime without spending a dime? See details below to enter.
Published on February 10, 2020 by Cordelia Williamson