Christoph Waltz-Starring Thriller 'The Consultant' Is Your Next Easy-to-Binge Workplace Nightmare
In this moody Prime Video series, a gaming company's nine-to-five grind gets diabolical when a new head honcho takes over.
If there's a question that no employee wants to hear from the person setting company agendas, pulling strings and signing paycheques, it's "what do we do?". In The Consultant, Regus Patoff (Christoph Waltz, Guillermo del Toro's Pinocchio) asks a variation of it early — "what do we make?" he queries at CompWare after he arrives amid grim circumstances. The mobile gaming outfit came to fame under wunderkind Sang (TV first-timer Brian Yoon), so much so that school groups tour the firm's office. Then, during the visit that opens this eight-part Prime Video thriller, a kid shoots and kills the company's founder. That doesn't stop Regus from showing up afterwards clutching a signed contract from Sang and spouting a mandate to do whatever it takes to maximise his legacy.
Regus is as stern yet eccentric as Waltz has become known for — a suit- and tie-wearing kindred spirit to Inglourious Basterds' Hans Landa, plus Spectre and No Time to Die's Ernst Stavro Blofield. He first darkens CompWare's door in the thick of night, when only ambitious assistant Elaine Hayman (Brittany O'Grady, The White Lotus) and stoner coder Craig Horne (Nat Wolff, Joe vs Carole) are onsite, and he won't take no for an answer. There's no consultant job for him to have, Elaine tells him. There's no business to whip into shape, she stresses. By the next morning, he's corralling employees for an all-hands meeting and telling remote workers they'll be fired if they don't show up in-person within an hour, even if he proudly doesn't know what CompWare does — or care.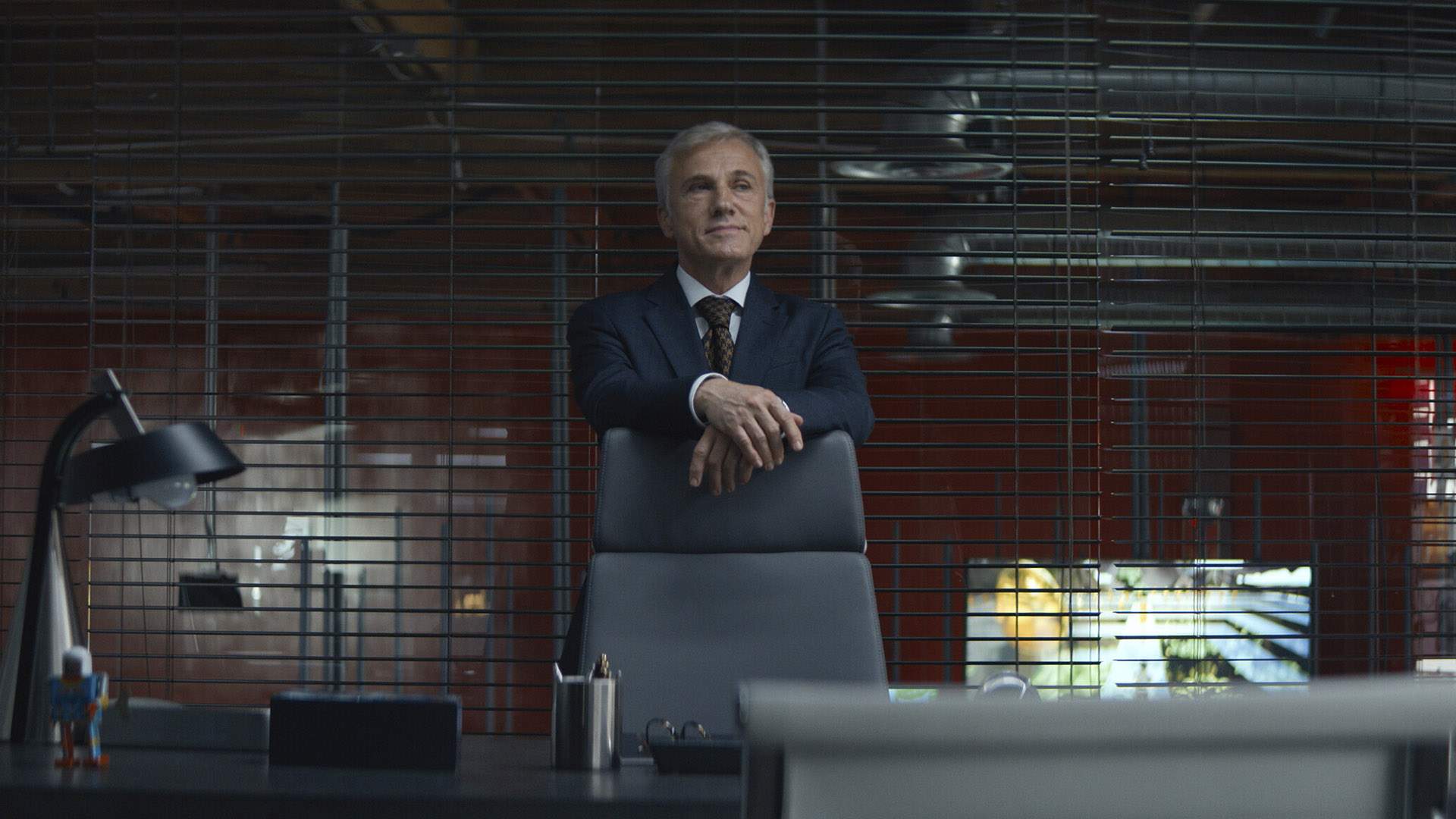 Giving the small screen its latest moody and mysterious workplace nightmare, The Consultant adapts horror author Bentley Little's 2016 novel of the same name, but plays like Severance filtered through Servant. Similarities with the former come with the setting, tone and keep-'em-guessing setup, while commonalities with the latter arise from sharing creator Tony Basgallop. Both series kick off with a blow-in, unsettle a group already coping with tragedy and reorder their status quo with severe methods. Both lace the chaos that follows with nods towards the supernatural, and both ask what bargains we're willing to make — or not — to live the lives we're striving for.
The Consultant hinges upon two ideas: the disdain all workers have for head honchos who slash and restructure without knowing the daily grind, bothering to understand it or even pretending to get to know their staff; and the lengths someone might be willing to go to, including what they may accept and overlook, to advance their own careers. Regus doesn't waste any time earning ire, whether through arbitrary firings — he claims one worker smells of "putrid fruit" — or by pitting his employees against each other to fight for a management office. But, as he sits in the top-floor suite still splattered with Sang's blood, he also accepts Elaine's self-given title bump to Creative Liaison and rushes Craig's new game into production.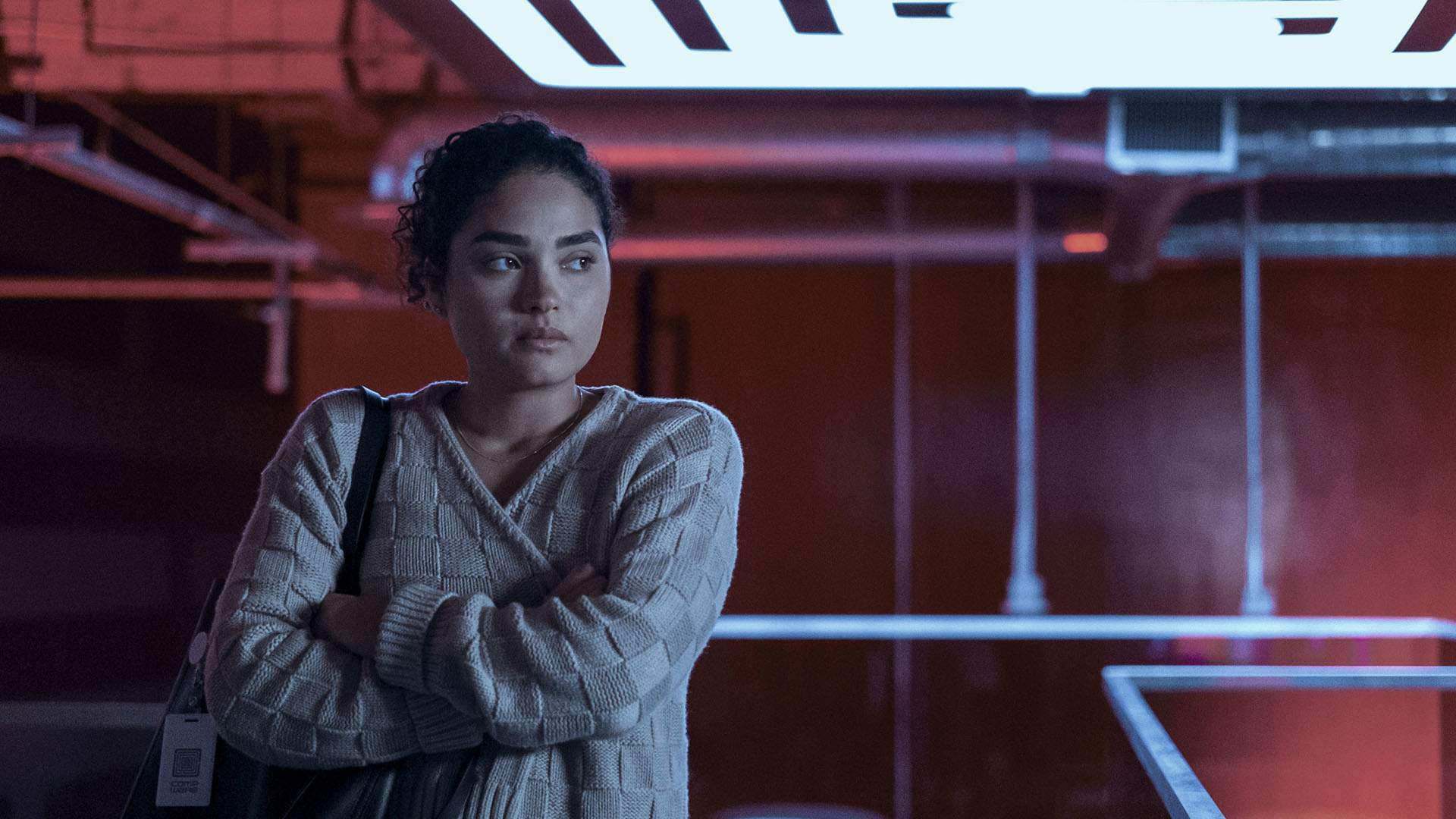 There's still plenty getting Elaine and Craig questioning, such as Regus' around-the-clock calls, the basement records room filled with invasive personal files that no one previously knew about, his sudden rule changes — one day, shoes are verboten — and how he whisks off Sang's visiting mother (Gloria John, Shifter), who actually now owns the company, but doesn't take her to her hotel or anywhere else she can be found. Elaine and Craig also have a romantic past to deal with, The Consultant's most obligatory narrative detail. Plus, Craig is preparing to marry the Catholic Patti (Aimee Carrero, Spirited), who isn't fond of his slacker vibe or his at-work friendships. And, there's a helluva mid-series night that involves a sky-high nightclub, a Russian model (Gena Heylock, Chicago Med) with prosthetic limbs and a wild car ride.
The heavy splashes of red that colour The Consultant's opening titles and much of CompWare's office lighting aren't subtle. Neither is the "devil made me do it" excuse offered by Sang's boy killer or the soundtrack's use of Elvis Presley's '(You're the) Devil in Disguise'. But Basgallop excels at keeping viewers guessing about whether the diabolical events that come his characters' way have nefarious sources, or if they're as easily explainable via everyday details. His two currently streaming series are also masterclasses in using their confined settings — The Consultant steps beyond CompWare HQ rarely, like Servant and its Philadelphia brownstone — to bubble with unease. The Severance comparisons kick in again here, too, weaponising and satirising a tech company's look and feel, as well as its attitude and atmosphere.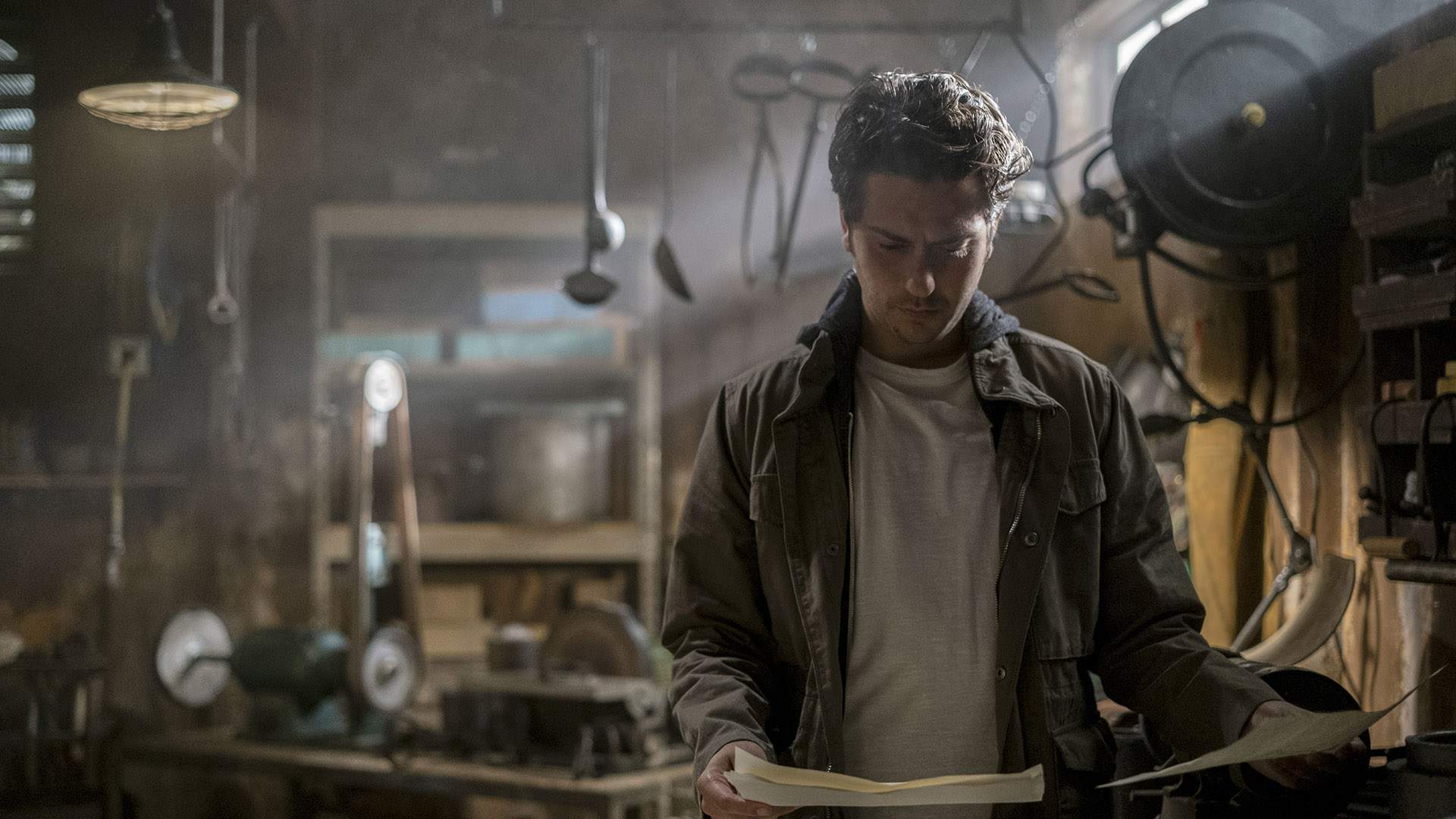 While O'Grady backs up her stellar turn opposite Euphoria's Sydney Sweeney in The White Lotus with another astute performance — and character — and Wolff conveys disaffected but driven with ease, The Consultant wouldn't be as quick a binge without Waltz. Quentin Tarantino has built two films around him, with both Inglourious Basterds and Django Unchained winning the actor Oscars, and he's perfectly cast here. There's also a slipperiness to Waltz's involvement that matches Basgallop's fondness for the same trait. Viewers know exactly how the series' biggest-name star will play Regus and he doesn't disappoint, but that alone doesn't explain everything about the sinister character.
As Waltz gets menacing and malevolent, and O'Grady and Wolff flit from shock to acquiescence and back again and again, The Consultant makes expected points about corporate culture, its cut-throat dynamics and increasingly 24/7 demands; the 21st-century employment landscape and its ruthlessness towards employees; and the engrained mindset that has everyone dutifully complying with authority. Familiar but still topical, sly, smart and shrewd: that's the thematic terrain the series traverses, and well. Try not to think of recent social-media moves when Regus starts throwing his weight around, for instance. Try not to ponder your own horrible bosses — yes, Waltz has played one before in Horrible Bosses 2 — and career pressure points, too. There's no point trying not to get drawn into this tense, suspenseful and slickly made series, however, which boasts Destroyer and Yellowjackets' Karyn Kusama among its directors, and lures in viewers as easily as addictive mobile games.
Check out the trailer for The Consultant below:
The Consultant streams via Prime Video.
Concrete Playground Trips
Book unique getaways and adventures dreamed up by our editors