Graze Wine Bar
With only 22 seats and a menu showcasing locally sourced and sustainable eats, this new neighbourhood wine bar is the place to bring a date, a friend, or a good book.
Kelburn's newest addition is a small neighbourhood wine bar showcasing the best Aotearoa has to offer from a formidable husband and wife hospitality duo.
It's called Graze, and it's the debut venture from Max Gordy and Stina Persen both ex-Hillside head chef and front of house, respectively.
With only 22 seats, this cozy space is taking over a spot that until last year, housed the neighbourhood's local butchery since 1957. After demolishing the entire interior, Gordy and Persen have turned it into a chic space filled with upcycled and repurposed materials including denim-clad bench seating.
"When nothing matches, everything matches," says Persen of the interior fit-out. Don't worry — the original butcher's sign remains as a nod to the bar's history.
With a sharing-style menu of locally sourced produce and a list of suppliers as planet-friendly as possible, seasonality and sustainability is the name of the game. You might find foraged ingredients from around the Wellington region on that day's menu offering, or catch a whiff of some of Gordy's American heritage with menu items like Detroit-style focaccia pizza, goat's cheese perogies and cornbread.
Meanwhile, the wine list (let's be honest, that's what you came for) has been curated to allow smaller New Zealand growers and makers to shine, with a lineup of wines the owners describe as "slightly left of field" — along with some of the classics, of course.
Head along to this gorgeous new spot with a friend, date or even just a good book to relax, reconnect and enjoy some excellent food and wine.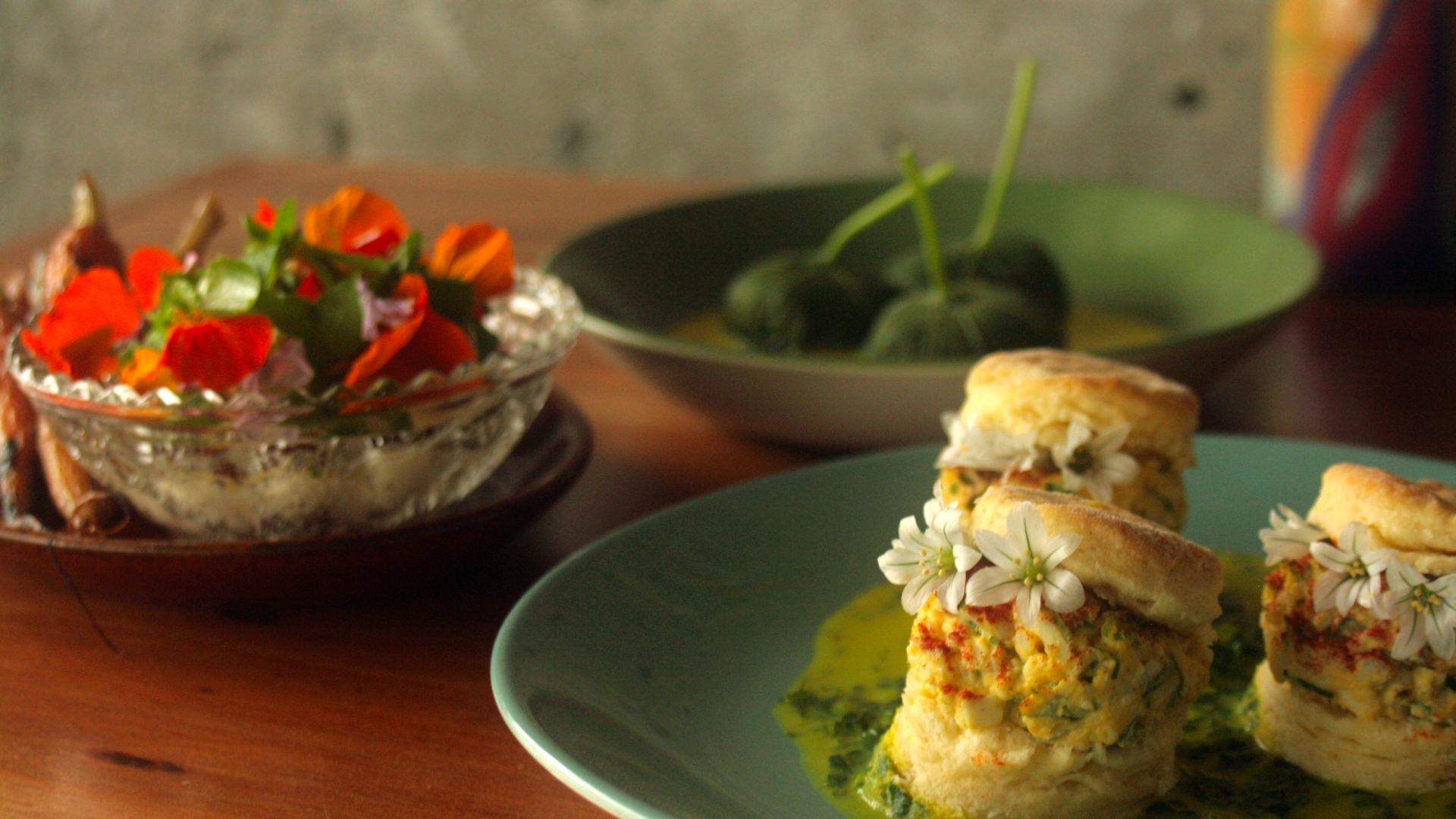 Graze opens for bookings on Wednesday, April 13 and can be found at 95 Upland Road in Kelburn, Wellington.