Graze Wine Bar
With only 22 seats and a menu showcasing locally sourced and sustainable eats, this neighbourhood wine bar is the place to bring a date, a friend or good book.
If you're looking for your next date night spot, a place for a cosy catch up with a mate, or just some solo snacking (and drinking), head to Kelburn's hilltop wine bar Graze from formidable husband and wife hospitality duo Max Gordy and Stina Persen.
With only 22 seats, this intimate wine bar lives in a space that once housed the neighbourhood's local butchery. After demolishing the entire interior last year, Gordy and Persen turned it into a chic space filled with upcycled and repurposed materials including denim-clad bench seating.
"When nothing matches, everything matches," says Persen of the interior fit-out. Don't worry — the original butcher's sign remains as a nod to the bar's history.
With a sharing-style menu of locally sourced produce and a list of suppliers as planet-friendly as possible, seasonality and sustainability are the names of the game. You might find foraged ingredients from around the Wellington region on that day's menu offering, or catch a whiff of some of Gordy's American heritage with menu items like Detroit-style focaccia pizza, goat's cheese perogies and cornbread.
That evening's menu is written on a blackboard in the corner. You can choose to order a few individual dishes — including snacks like olives and freshly baked pretzels with hot cheese dipping sauce — or opt for the 'Full Graze' if you want to taste a bit of everything.  Whichever you choose, just be sure not to overlook the perogies. Coming recommended by Gordy, they were hot, comforting and carb-heavy enough to beat that day's Wellington wind chill factor.
Meanwhile, the wine list (let's be honest, that's what you came for) has been curated to allow smaller New Zealand growers and makers to shine, with a lineup of wines the owners describe as "slightly left of field" — along with some of the classics, of course. Like the food menu, you'll find the 'by the glass' options on a blackboard, but just Persen know your usual faves and she'll find something to perfectly match your chosen dish(es).
Thanks to its hilltop spot, Graze sits elevated above the hustle and bustle of Cuba and its surrounding CBD and it's absolutely worth the journey. Head along to this gorgeous spot with a friend, date or even just a good book to relax, reconnect and enjoy some excellent food and wine.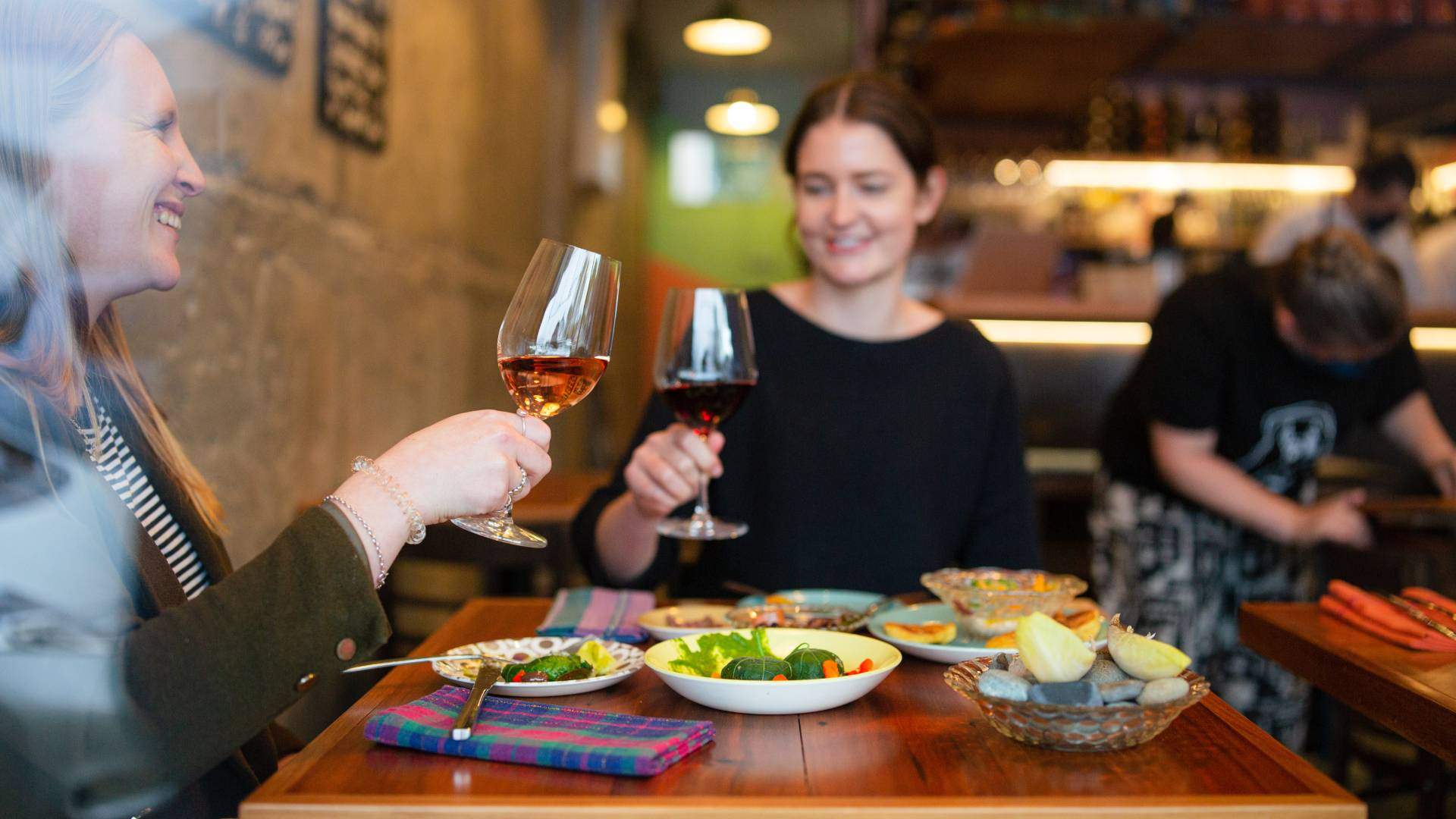 Top images: Celeste Fontein