Island Time on Motutapu CANCELLED
Party on a protected, pest-free island while the sun goes down, only a 35-minute ferry ride from Auckland.
Update: Due to the country's new red alert level in the COVID-19 traffic light framework, this event will not be going ahead. 
Beach festival Island Time is set to return once again to one of the oldest land masses in the Hauraki Gulf, the stunning island location of Motutapu. The only way to get there is by passenger ferry or your own boat and once you arrive, a celebration of food, wine and music awaits.
Tucked away in the historic Te Pēhi o Manawatere, Home Bay, on Te Motutapu a Taikehu and taking place over four sessions on Auckland Anniversary Weekend, the attendees will be able to boogie to local music acts like Jordan Luck Band, Sweet Mix Kids, Bontempo and others.
A series of local food vendors will be slinging eats like Spanish paella, real fruit ice cream, classic hot chips, and a unique hāngi experience, while beverage partners include Mumm Champagne, Stoneleigh Wines, Absolut Vodka and Jameson Whiskey.
Session Tahi will take place on Friday, January 28 from 3:45pm - 8:30pm. Session Rua will go ahead the next morning, taking place Saturday, January 29 from 11:30am - 4:00pm. That afternoon, another sunset session begins, with Session Toru taking place 3:45pm - 8:30pm. On Sunday, January 30, grab the kids for the family friendly day, with Session Whā taking place from 11:30am - 5:45pm.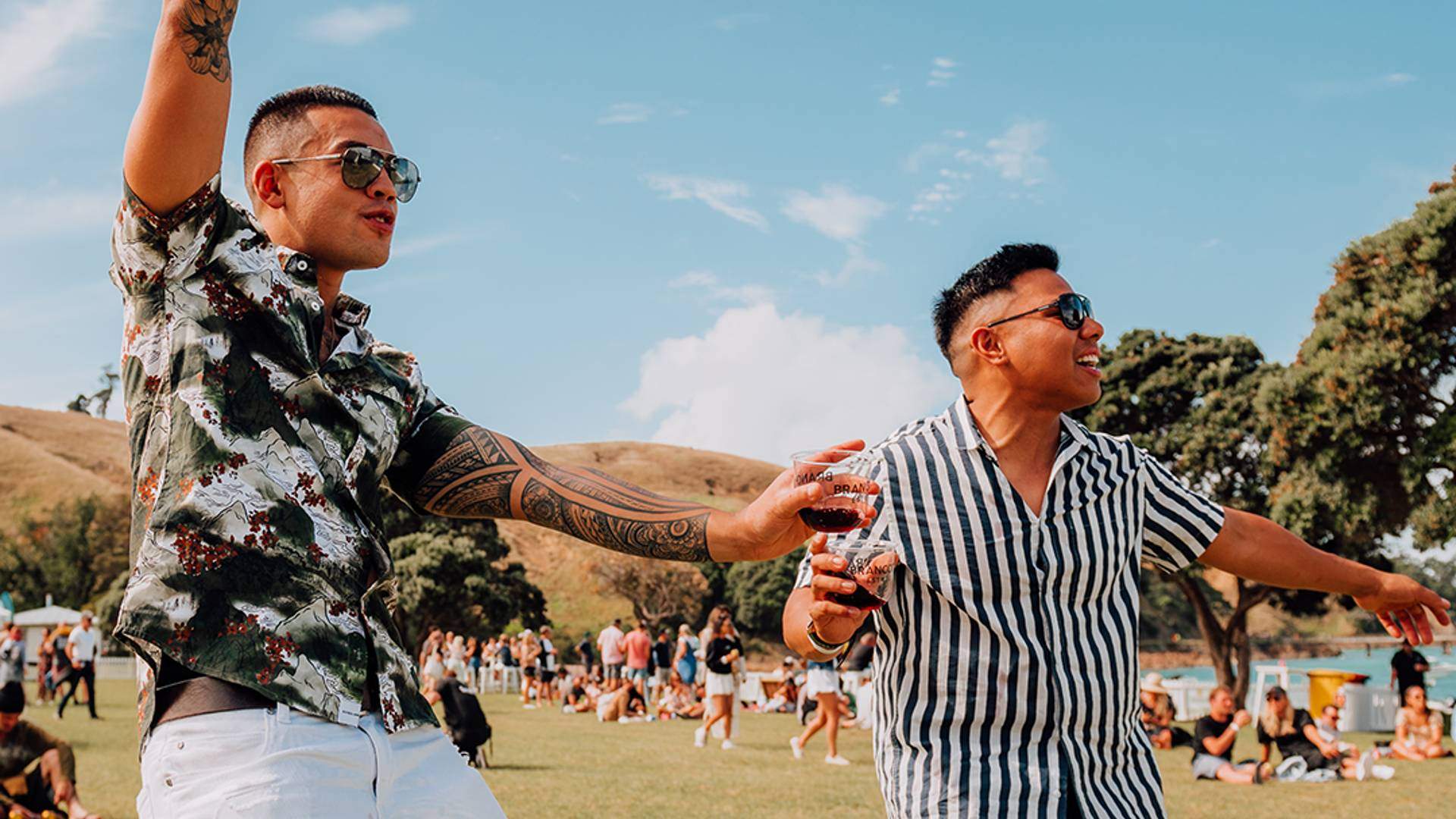 Food & Drink

Friday, May 6 - Saturday, July 9

The Realm Restaurant & Bar