Seven Creative Cooking Projects to Tackle This Weekend
Hit the kitchen and try one of these culinary creations to pass your time in iso.
We all lived through the lockdown sourdough frenzy when everyone and their dog became bread-making masters seemingly overnight. We get the appeal, we do — it's a fun challenge, it's an effective way to eat up any pesky hours stuck in lockdown, and it yields something versatile and delicious.
But there are scores of other options for you to have fun and experiment in the kitchen if you've suddenly found yourself cooped up at home for an iso stint with plenty of extra time on your hands (and especially if you feel like you've done your dash with the takeaway and food delivery apps). Staying at home doesn't mean you have to settle for cooking repetitive meals or boring recipes — we've scouted out a stack of fun cooking projects that'll help break up your iso slog, and none of them require any fancy sous chef-level skills.
So step away from the sourdough starter, arrange delivery of whatever ingredients you'll need and check out these weekend cooking ideas.
DUMPLINGS, PLEASE
Making dumplings in your own kitchen will teach you why they always say 'practice makes perfect'. We can't promise the first few will look amazing; in fact, you'll probably end up with a bunch of slightly sad, deformed dumplings at the start. But with a little bit of patience and practice, you'll soon be achieving the symmetrical folds and adorable little parcels of your dumpling dreams.
Stock up on wrappers from your local Asian grocer (yes, there are plenty of iso-friendly delivery options, too) and make a bunch of whichever filling you're feeling. Follow Melbourne's Atlas chef-owner Charlie Carrington's advice to help get the process down, or have a go at these ones from Alice Zaslavsky.
You can cook a few to have immediately, and freeze the rest for future meals or late-night cravings. So why not make a day of it and whip up as many dumplings as you can fit in your freezer? You'll have fun, master a new craft and have an amazing dinner option ready to go.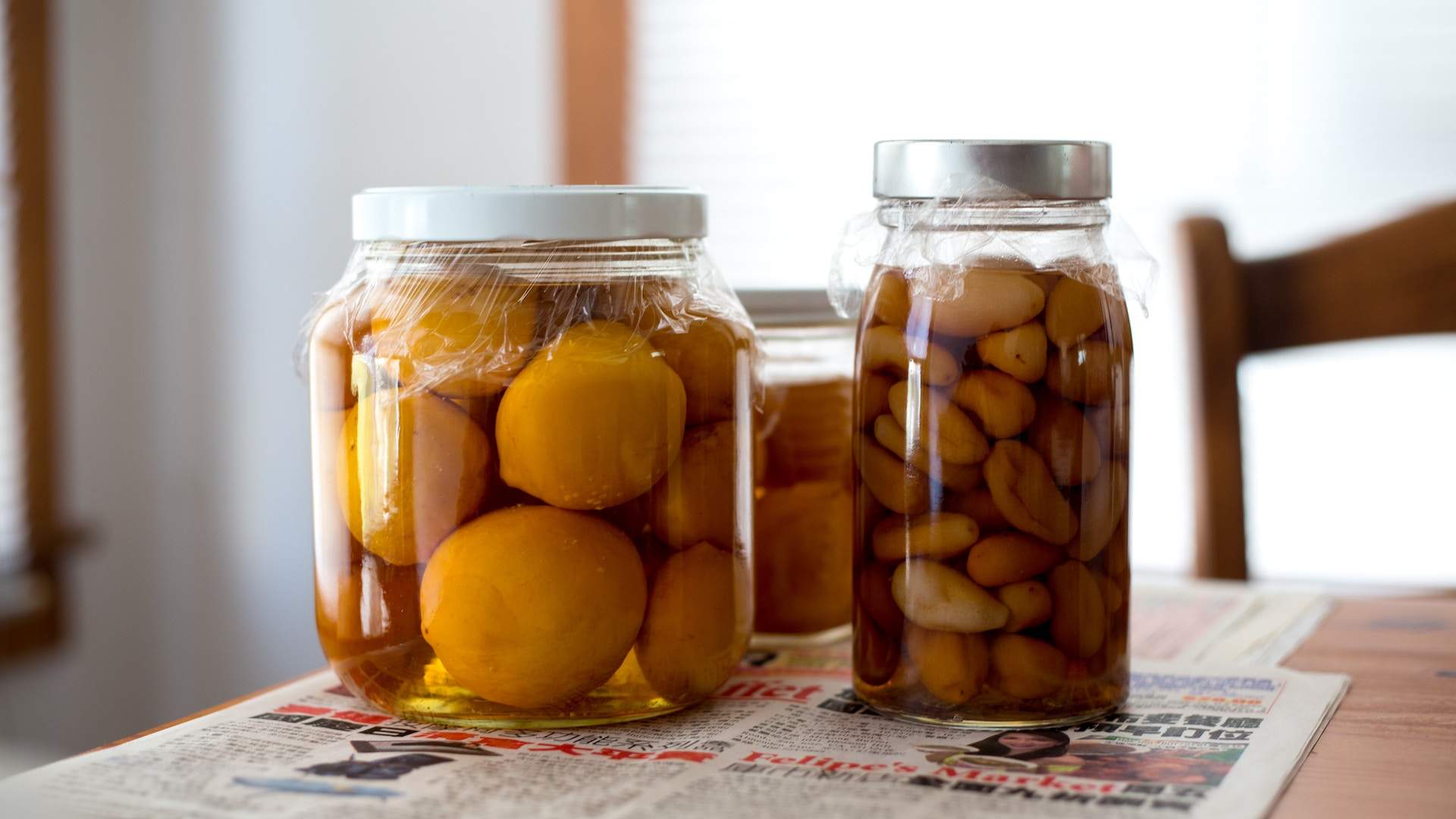 GET PICKLIN'
We know on paper that pickling does not scream sexy. But these mini flavour bombs are the perfect accompaniment to almost anything, with the ability to take a sandwich from mundane to extra special. Plus, the technique works as the base of some pretty nifty homemade condiments, like a classic kimchi.
Pickling is a simple and versatile kitchen skill to master, since time does most of the work — and we all know you've got plenty of that if you're currently waiting out isolation. Just add your favourite veggies to spiced vinegar and see them bloom into a new, different ingredient that can brighten up any dish.
Thinking of making a leftover steak sandwich? Add this easy-to-make giardiniera (an Italian-style veggie pickle) and it'll seem like a brand new meal. You can even pickle eggs and have them as a lively snack next time you enjoy an ice-cold iso beer.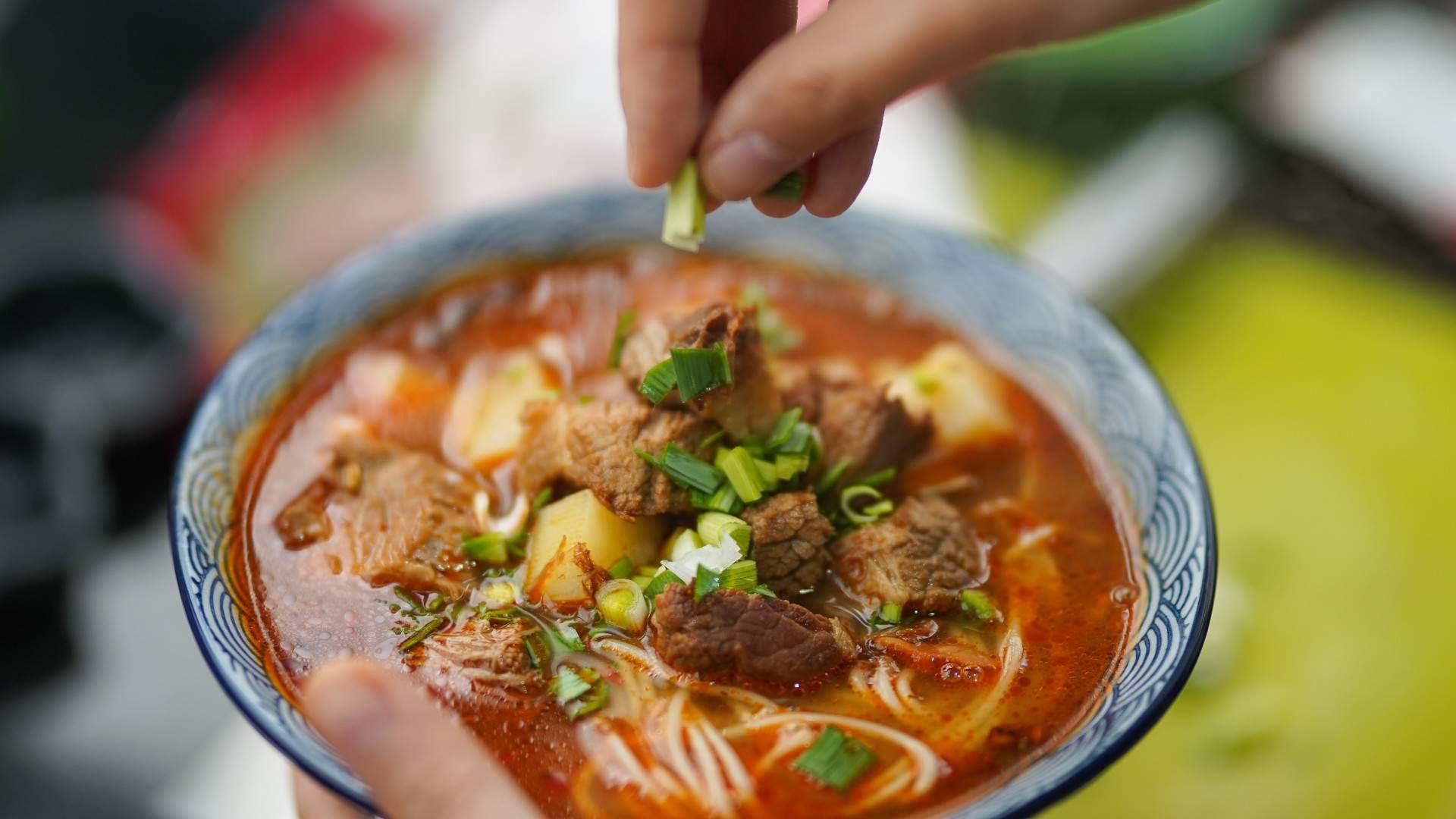 STOCK UP ON STOCK
Since you can't just pop out for your standard supermarket shop while in iso, you can make things easier on yourself by having some kitchen essentials on hand. Enter: homemade stock. There aren't that many rules to it, so you can really add whatever you fancy for a rich, cosy winter broth. It's also easy to freeze and enjoy later, plus it's a great way of using up those veggie scraps and meat leftovers.
In order to really get all the collagen from the meat you choose for your stock base, you'll want to cook it for as long as possible, which of course is no drama when you're under stay-at-home orders. For inspiration, check out this chicken stock from the naked chef himself, Jamie Oliver. You could opt for pork, seafood or any other base that will make you happy. And for a great vegetable broth, simply start saving your vegetable scraps in the freezer.
Once you become a stock maestro and have loads of stock on hand, you can put it to good use in some other tasty dishes, like this chicken and leek pie from Nat's What I Reckon.
BAGELS FOR DAYS
Why settle for sourdough when you can make your very own New York bagel brunch at home? Plan it in advance, so you'll have time to make the dough and let it rest — then you can bake and boil these bad boys come Saturday, Sunday (or Monday) morning.
You can use any seeds you have at home for toppings, but poppy seeds, sesame and caraway seeds all work particularly well. If you're feeling creative, make a mix of seeds with some garlic and onion flakes for a homemade 'everything' bagel.
If you're an overachiever, have a crack at making gravlax by curing your own salmon with dill, and a good amount of salt and sugar. The star at any bagel brunch, gravlax can be stored for a week, and this Spring Street Grocer recipe only needs to cure in your fridge for 24 hours. Have some cream cheese on hand, and bring your bagels to the next level with capers, red onion and a squeeze of lemon.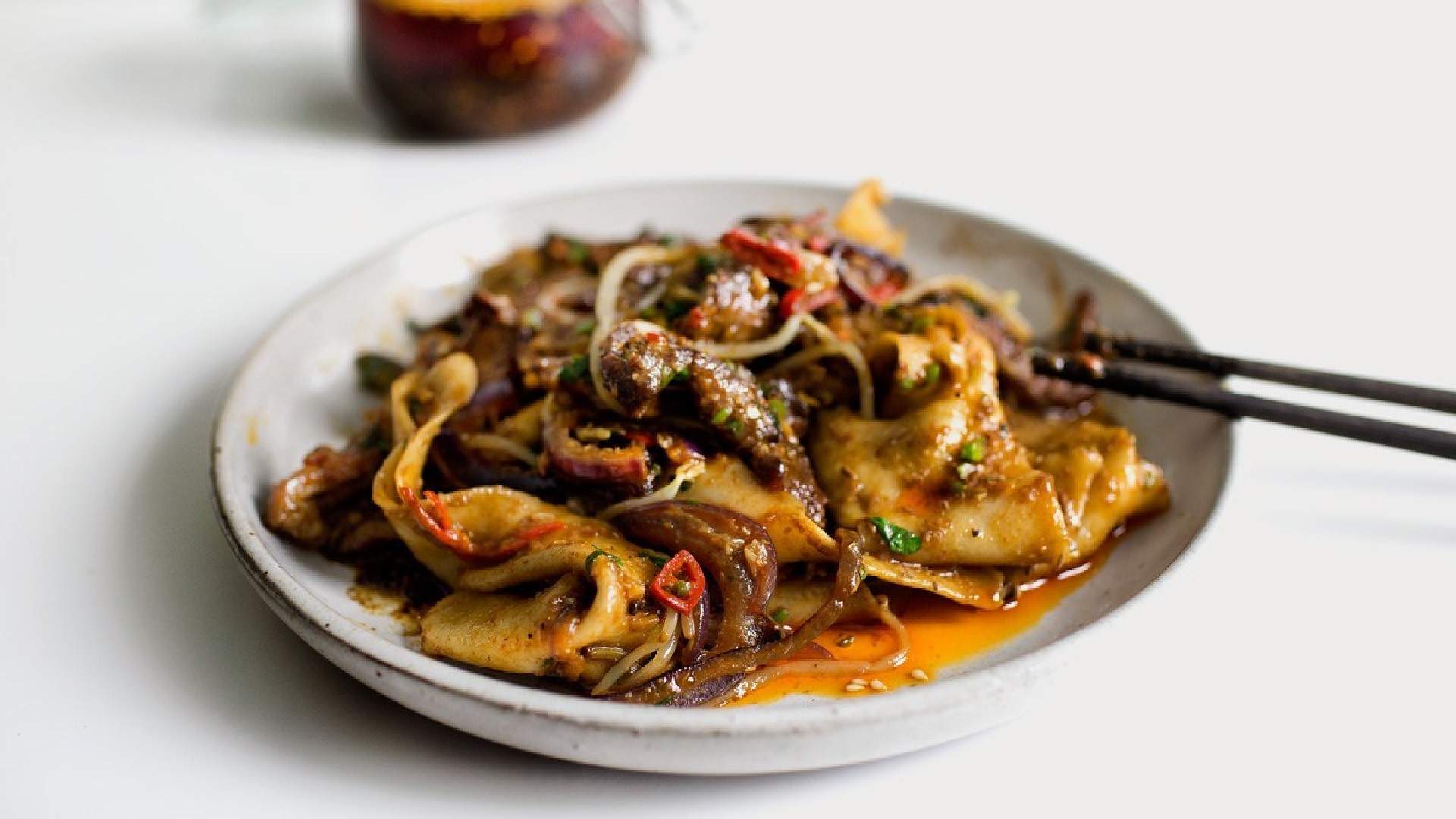 SOME VERY SPECIAL NOODS
With all this excess time spent in lockdown over the last couple of years, we've all had more than our share of packet pasta and instant noodles. Instead, level-up and have a crack at making your own fresh noodles, using just a few basic ingredients: flour, water, salt, and (sometimes) eggs.
You don't need a fancy pasta machine to make delicious pasta at home — you just need a rolling pin, some pantry staples and lots of patience. You could also try Italian chef and restaurateur Guy Grossi's approach. We also recommend having a go at these hand-smashed noodles, pimped out with your choice of sauce or toppings. They're called biang biang noodles because of the sound they make when you bang the dough against the kitchen counter to stretch it out, so be ready to get your hands — and probably your kitchen — a little messy in the process.
These are always good to keep frozen for whenever you're ready to boil and enjoy them, plus they're incredibly fun to make.
THE PERFECT PUFF
What's flaky, golden and delicious, and works an absolute treat atop a rich pie? If you guessed puff pastry, you'd be spot on. Sure, this particular cooking project can prove a little fiddly and time-consuming — but that makes it the ideal thing to tackle during a draggy stretch of isolation.
To make it, you'll need butter, salt, flour and a decent sprinkling of patience, as you master the art of lamination — the key technique on which puff pastry is made. It involves loads of folding and rolling, as you incorporate a brick of butter into your dough, with the whole thing allowed to rest properly between each step.
You'll find an in-depth step-by-step guide to creating puff pastry online, courtesy of the crew from Melbourne's Tivoli Road Bakery. And if it all seems daunting, just think how good those crispy-topped homemade pies and tarte tatins are going to taste.
REPURPOSE YOUR SOURDOUGH STARTER
If you are one of the many homebound amateur chefs who joined the trend and made sourdough already, that's OK. Even after you're long bored of bread, you can use your sourdough starter to make something different and fresh.
Have a go at unleashing your inner Neapolitan and whip up some pizza dough, adding whatever toppings make your heart sing. It might take a little effort and a fair bit of time, but you'll end up with crisp, chewy pizza bases that are sure to win you plenty of praise.
Our hot tip? To really embrace your pizzaiolo adventures, make up a bunch of tomato sauce you can use for topping pizzas or stirring through pasta — it can be kept frozen, ready to heat whenever the craving strikes.
Introducing Concrete Playground Trips
Book unique getaways and adventures dreamed up by our editors