FOOD & DRINK
Ten Affordable Lunches to Get You Through Until Pay Day
Tasty lunch spots that won't break the house deposit fund.
Ten Affordable Lunches to Get You Through Until Pay Day
Tasty lunch spots that won't break the house deposit fund.
Working in a bustling city like Wellington has its downsides; expensive parking and overpriced food being just two of them. But if you know where to look you can score some amazing lunch deals in our little city. From dirt cheap pizza slices to $12 pasta, the Welly lunch scene is full of unexpected treasures. Don't settle for overpriced sandwiches or disappointingly small pasta dishes, get to know the lunch deals that could change the way you eat forever.


What's the deal? Two pizza slices for $5
When you're on the go a reliable pizza can be the perfect thing to fill you up, but often whole pizzas cost far more than the normal lunchtime budget. Tommy Millions on Courtenay Place offers its epic two for one $5 margherita slices from 11am to 4pm every day. It's the closest you'll get to an authentic New York slice, and a pair of the cheesy margherita is just enough to leave you satisfied. This deal is available at the Courtenay Place branch only.


What's the deal? Two for one special and $15 lunches
If you have a little more time to sit down and enjoy your lunch break, Chow has you sorted with its two for one food specials on Monday. What better way to start your week than with a deliciously good bargain? From morning through the evening, order two dishes and you'll be given the lower-priced dish for free. With vegan and vegetarian options available as well as an impressive menu full of Asian fusion eats to choose from. Chow also offers the $15 lunch special of soup, two dishes and rice from 12–4.30pm, Tuesday to Sunday.


What's the deal? $2 tacos
Who could resist a bargain like $2 tacos? Nestled in Glover Park on Cuba Street, you'll find Rogue & Vagabond. Best known for its selection of craft beer, the bar also serves up tasty tacos for pocket change. Every Tuesday take your pick of fresh vegan, chicken, brisket or mince tacos, housemade from scratch. Find a nice spot on one of the beanbags and soak in the unique Glover Park vibes whilst enjoying your $2 tacos.


What's the deal? $5 coffee and cinnamon pinwheel
Sometimes all you need to keep yourself going throughout the day is a really good coffee, and no one does it better than the capital. Every Monday Tory Street's Le Samourai serves up regular coffee for just $3. Add something sweet by grabbing a coffee and cinnamon pinwheel for $5. Le Samourai often has great lunch deals changing every week, such as $10 French onion soup and baguette to keep you toasty in winter. 


What's the deal? $5 waffle of the week
Every Wednesday The Little Waffle Shop on Courtenay Place cooks up new deliciously sweet waffle concoctions for just $5 apiece. This Waffle of The Week deal is perfect for those sweet tooths in a hurry, with super fast service and lots of new and inventive flavour combinations to try. Weekly flavours in the past have included birthday cake, Twix, Jaffa and ooey-gooey brownie.


What's the deal? Two for one mains
If you're craving an indulgent lunch, Mama Brown has a menu that will make your mouth water. Most days the prices might be a little bit over the lunch budget, but every Wednesday it offers an epic two for one special on all mains. This deal runs from 11am to 11pm and is only valid if you present the special password of the month when paying the bill — the password can be found on the Mama Brown website. Go splits on chicken and waffles or cheesy nachos with a friend and your lunch could be as cheap as chips.


What's the deal? $20 lunch deal
For a lunch date to impress, Boulcott Street Bistro offers its famous $20 lunch deal. Where else can you enjoy tender t-bone steak served with cafe de Paris butter and watercress salad without shelling out a small fortune? The lunch deal is available every day of the week.


What's the deal? $12 fresh pasta
Available from Monday to Friday, Scopa on Cuba Street has an epic deal of $12 fresh housemade pasta for a healthy and filling lunch. This pasta of the day changes each week and could involve anything from fresh herbs and spices, meat and poultry or creamy sauces to satisfy your hunger. The $12 pasta is available from 11.30am to 4pm.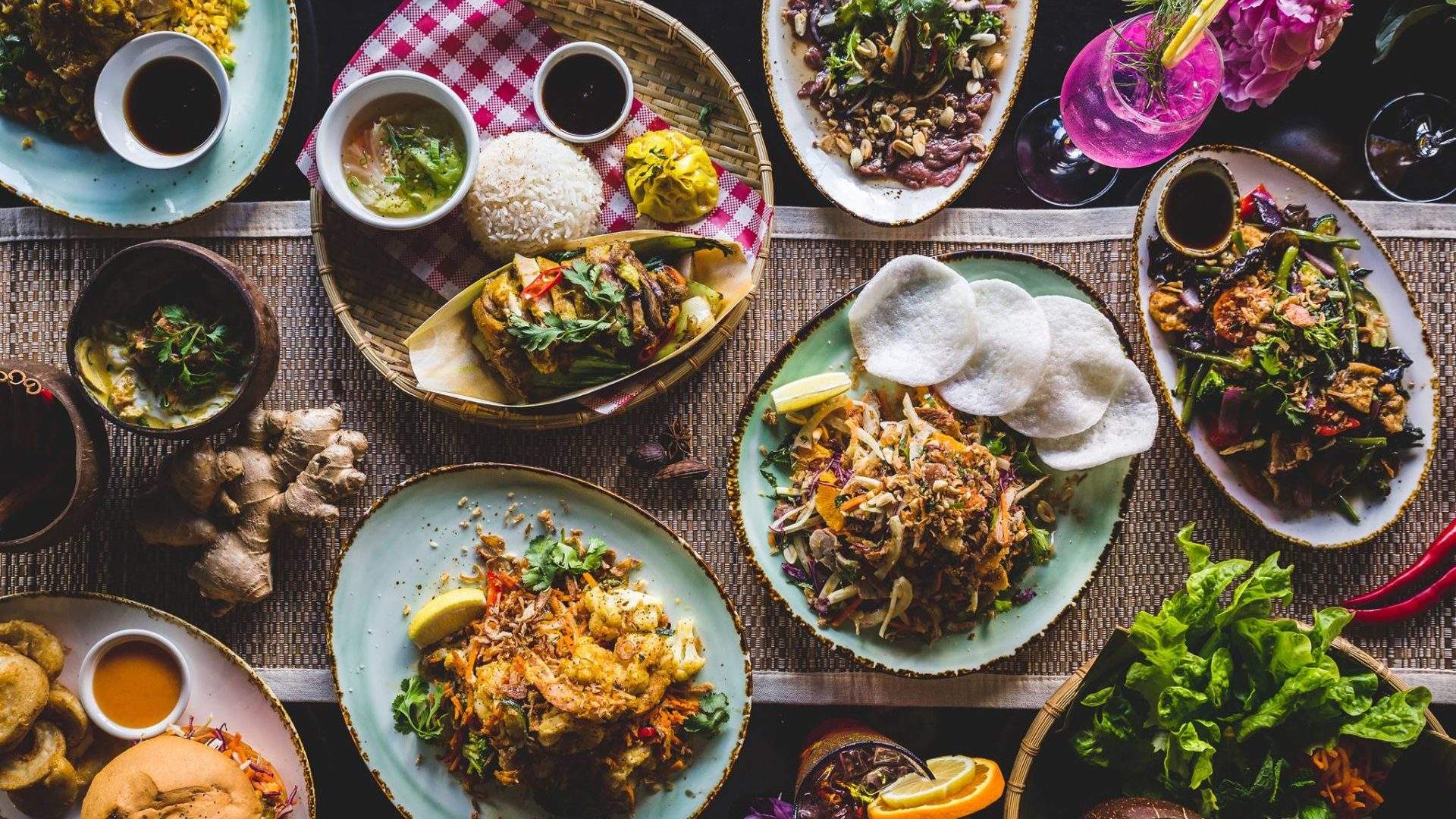 What's the deal? Two for one mains
Dig into some fresh Vietnamese cuisine at Rock Yard on Allen Street with two for one mains from 11.30am to 9pm. This deal is perfect for sharing — split the bill halfway and enjoy a deliciously cheap lunch. The menu consists of curry, pho, noodles, salads and more, so you'll have plenty to choose from. Choose two dishes and pay for the higher priced one only, this deal applies for dining in and taking away.


What's the deal? $20 Shack Combi
Just a short walk from the bustling hub of Lambton Quay, The Crab Shack has a delicious and comprehensive menu and a lunch deal that you simply can't resist. For just $20 you can enjoy the Crab Shack Combi Lunch, which comes full of fresh steamed mussels, hot wings, crab cakes, fries and a prawn cocktail. This deal is valid Monday through Wednesday from 12pm-3pm.
Published on August 12, 2019 by Bella Foster