FOOD & DRINK
These Wellington Restaurants Are Offering New Takeaway and Delivery Options to Help You Eat Well at Home
Eateries across the city are adapting because of COVID-19, and are now offering deluxe ready-to-eat dinners, at-home yum cha and DIY meal kits.
This week New Zealand made the transition from COVID-19 lockdown to Alert Level 3. Prime Minister Jacinda Ardern advised earlier that while the drop from the highest possible level still means that there is heightened risk and that the virus is not contained, some restrictions have been loosened.
Restaurants, bars and cafes might be closed to dine-in customers, but the new alert level means that local businesses can look at alternative ways of working. This means that some non-essential businesses can offer services like takeaway and contactless delivery as long as social distancing and good hygiene is practised.
Drive-thru services and food delivery apps are up and running, but we recommend supporting local and approaching eateries directly where you can. Here, we'll keep you updated on all the restaurant-quality eats you can order takeaway, or have delivered to your doorstep.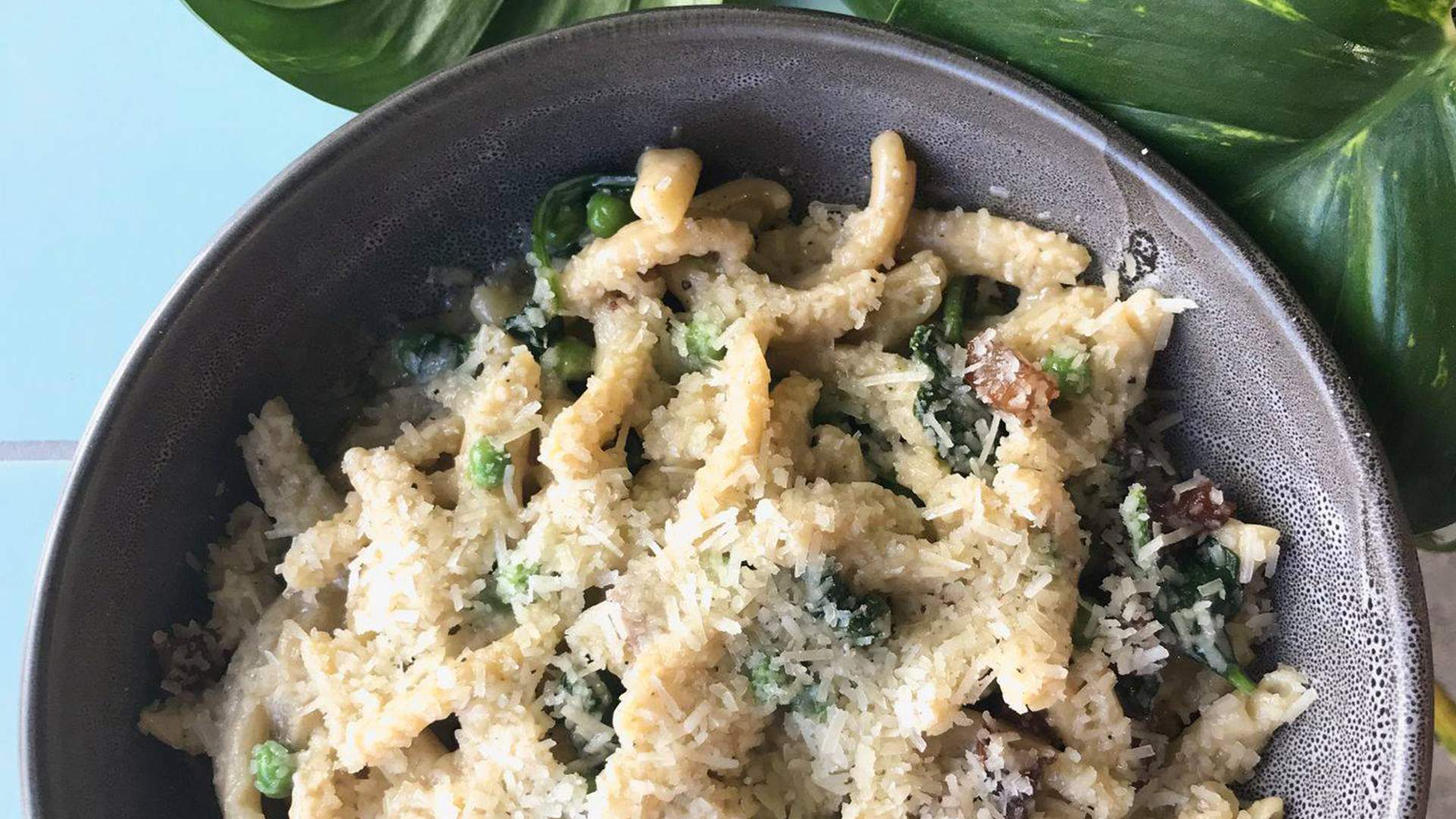 1154 Pastaria: This Cuba Street outfit is serving a refined menu featuring popular pasta dishes, flourless chocolate cake and half-cooked meals for you to finish off at home. Available as both contactless delivery and via a click and collect pick-up service.
Bebemos: This Newtown favourite is offering ready-to-eat Latin-influenced dishes. Dial up and take your pick from breakfast burritos to spicy fried bean arepas, feijoada and polenta fries.
Boom Burger: Bypass the lines at Maccas — Boom Burger is offering its full burger menu for pick-up and delivery. Not just burgers; you can also access delights from Poke Face, Lulu, The Arborist and El Horno as part of the takeaway bubble. Pick up is from 35 Courtenay Place.
Boquita: Kent Terrance's plant-based Mexican spot is sorted for both pick-up and delivery. Get ready to eat nourishing tacos and fresh salads.
Capitol Restaurant: This highbrow restaurant has opened up pre-orders for Bluff oysters, porcini mushroom risotto, grilled beef fillet, vanilla pavlova and sticky toffee and date pudding. For a comforting at-home meal without the dishes, hit up the two-course roast dinner on Sunday.
Currizza: You may have never asked for the curry-pizza hybrid but Currizza certainly delivers. The takeaway spot offers delivery within five kilometres of its Mouth Cook location. Pick up curry pizza, garlic bread, tandoori chicken bites and curly fries.
Dragons Restaurant: Wellington's best yum cha restaurant is also on the delivery bandwagon so you can enjoy Cantonese brunch at home. It's all there: classic dim sum, fried goods and baked treats.
Field & Green: A kedgeree delivery service is on the cards at Field & Green. The heated dish comprises smoked trevally, curried basmati rice with spices, parsley, soft boiled egg and secret curry oil. The service is available seven days from 11am–1pm and 5–7pm.
Fratelli: For a fresh Italian experience Fratelli is offering freshly cooked pizza and pasta along with classic tiramisu ready for you to collect or have delivered. The kitchen will also be whipping up meals ready for you to heat and eat at home.
Glass: The Glass At Home experience is serving up multi-dish set menus for two people.Think braised short ribs, grilled broccoli, beetroot salad and Russian honey cake. The wine pros will also select the perfect drop to go with your dinner based on your taste and price preferences. Complimentary delivery within the CBD, from Wednesday to Saturday.
Goldburger: This beloved burger shack on wheels is back up and running with its concise menu. Hit up a juicy single or treat yourself to a double Goldburger with all the trimmings. Just don't forget to add fries. Delivery is also available.
Highwater: As well as offering ready-to-eat dinners for two, Highwater has your pantry sorted with organic vegetable boxes, breakfast provision boxes and high-quality essentials like coffee, sourdough and Zany Zeus organic milk. The pre-ordered ready-to-eat dinners include signature dishes, delicious sides, rolls and dessert.
Hillside Kitchen: Hillside will set you up with three plant-based courses and something to eat the morning after for $47. You'll sample Hillside sourdough, pumpkin lasagne, foraged salad and kumara cookies.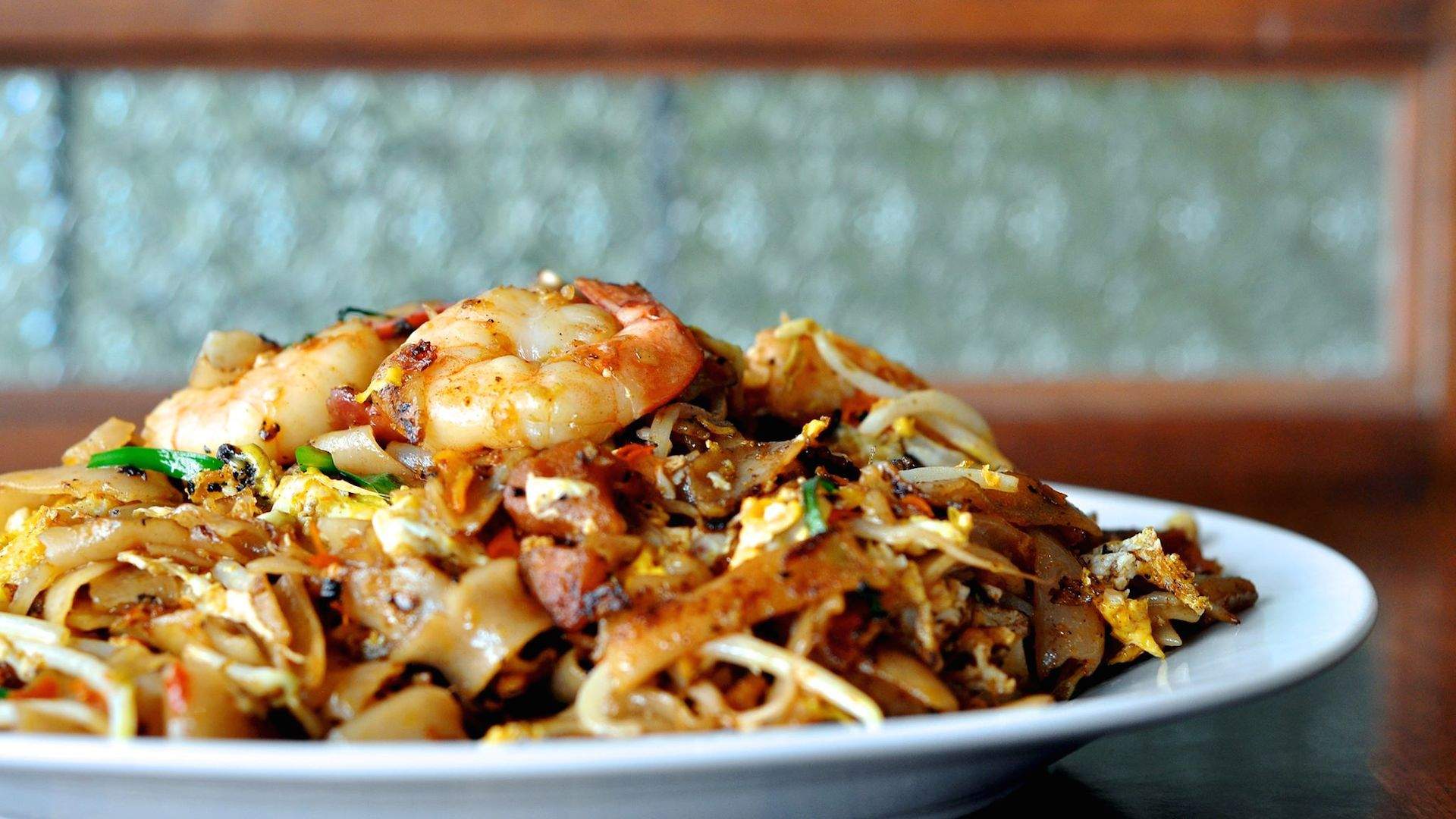 Little Penang: Sure, you could throw together your own rendang or nasi lemak at home, but nothing beats the creations of Little Penang. The Victoria Street Malaysian joint is offering a selection of its popular street foods and snacks for both delivery and pick-up.
Logan Brown: This Welly staple has introduced a weekly changing menu of DIY meal kits. You'll receive each item to create the masterpiece as well as cooking or reheating instructions. On offer: maple-smoked Ōra king salmon, celeriac and fennel soup, beef fillet steak and Logan Brown's famous duck confit. Available for both pick-up and contactless delivery.
Pickle & Pie: Reubens, gravy-drenched pies, chilli cheese scones and fried chicken will al be available as part of Pickle & Pie's Level 3 offering. The eatery is also launching freshly baked bread and bagels which can be pre-ordered via its website for pick-up.
Pizza Pomodoro: The best pizza in the capital will be available for takeway and delivery with pre-paid orders available online or by phone.
Rita: This Aro Street eating house is offering a limited number of three-course food kits for pick-up and delivery. Get in quick to enjoy Spanish fish stew, white bean and fennel salad, and apple custard tart.
The Pandemic Pack: Users of this new Wellington-based delivery service can order from all 16 local businesses involved, including first-class pastry outfit Lashings, fried chicken joint Soul Shack, much-loved Chinese restaurant Taste of Home, all-vegan cafe Sweet Release, boutique manual coffee brew bar Pour & Twist and Leeds Street Bakery.
The Ramen Shop: Ever wondered how well a steaming bowl of noodles travels? The Ramen Shop will be shipping its selection of ramen, snacks and burgers under Level 3.
Wilson Barbecue: If you don't have ten hours up your sleeve or a two-tonne smoker, then Wilson Barbecue has you covered with its heat-to-eat meats. Brisket, ribs and pulled pork come with easy to follow heating instructions so you can recreate the experience at home.

Have you come across one we've missed? Let us know at [email protected]
Head to the New Zealand Government's Ministry of Health website for the latest COVID-19 advice.
Top image: Dragons Restaurant.
Published on April 29, 2020 by Stephen Heard