FOOD & DRINK
Where to Dine Solo in Wellington
Five options for when you just need some alone time.
Where to Dine Solo in Wellington
Five options for when you just need some alone time.
---
We have to talk about this. For some reason, the thought of asking for a table for one makes some people squirm. Why? Dining by yourself is the best. While a big ol' dinner out with friends on a Friday night is always going to be fun, there's just something beautiful about going it alone. Perhaps the most persuasive limb of this argument, and something we swear you'll notice too once you try it, is the way the food just tastes better. We suppose it's the eradication of distraction — no conversation to keep up, no awareness of having to eat at roughly the same pace as your companion — and also the heightened awareness of what you're not doing at that moment. The dish is always saltier, crunchier, more flavoursome when you're taking the moment to focus on it.
Leave your phone in your bag and call it mindfulness.

A city favourite for the past 20 years, this table-service lunch restaurant with deliberate, produce-led dishes is a pretty perfect spot to start lunching by yourself. The menu will always be different, the flavours always fantastic. You can really focus on the crispy squeak of the haloumi salad, the texture of the kedgeree, the housemade pastas and the herbs grown in Nikau's rooftop garden beds. They also have a sweet selection of international papers to catch up on while you eat.
Wellington City Art Gallery, Civic Square, Wakefield Street.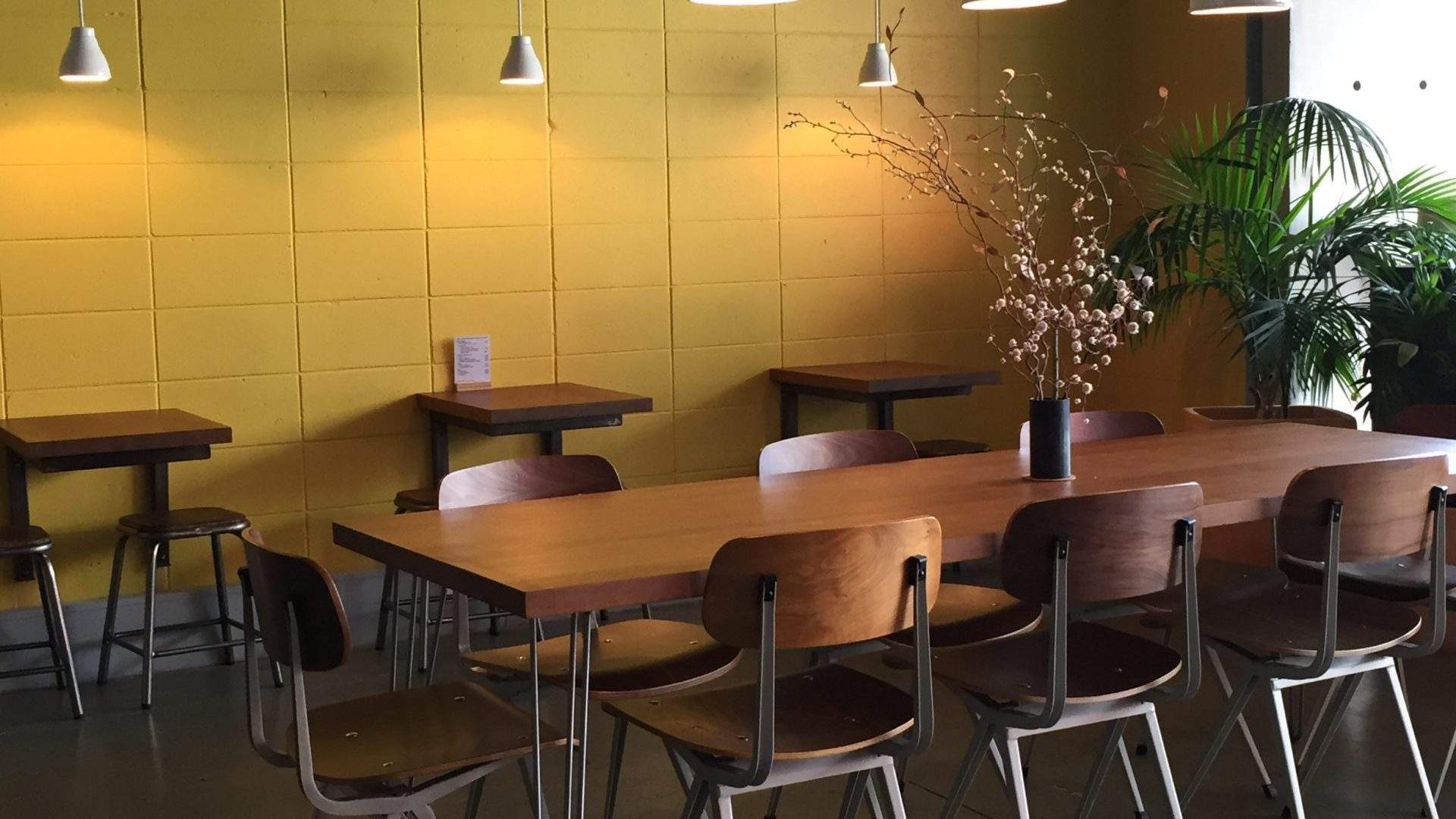 Small yet perfectly formed, Milk Crate is a fantastic little local for a solo lunch or coffee. Brigid, Morgan and the team are lovely, and the communal table in the centre of the space makes you feel like you're sitting down for coffee with 15 other people. Pick up one of Brigid's creations from the baking shelf — keep an eye out for her homemade shrewsbury biscuits with Esther's apricot and cardamom jam in the middle, or a matcha Oreo, or the ginger pistachio slice. She's also a wizard with at de-gluten-ing recipes for those with funny tummies.
35 Ghuznee Street, Te Aro.

We've extolled the joys of Fisherman's Plate before, for their smashing phở that can make any winter evening cosy. Umami, herby, spicy and warming. A bowl of rare beef phở will cost you around $14, making it super given the huge portion. The way the broth is brewed, spices layered in over hours and paired with the different textures of sprouts, chilli, slippery noodles and beef is the perfect thing to eat when you're looking to slow down and savour a dish by yourself. The shop is always busy too, making for some excellent people watching and conversation.
12 Bond Street, Te Aro.

This little eating house on Aro Street feels like a warm dining room — exactly what Kelda Hains and Paul Schrader, former owners of Nikau Café and architect Mary Daish were going for. Rita was born last year, named after Kelda's grandmother as a way to play with a set three-course menu, with a defined contemporary spin on Kiwi classics — expect combinations like salt-roasted beetroot, a main of pork, broth, dumplings and watercress, rounded out with a kiwifruit and olive-oil sorbet. The set menu is $65 plus drinks, and a smattering of sides are available each night. The two sittings are intimate, but at the same time the best way to spend dinnertime by yourself.
89 Aro Street, Aro Valley.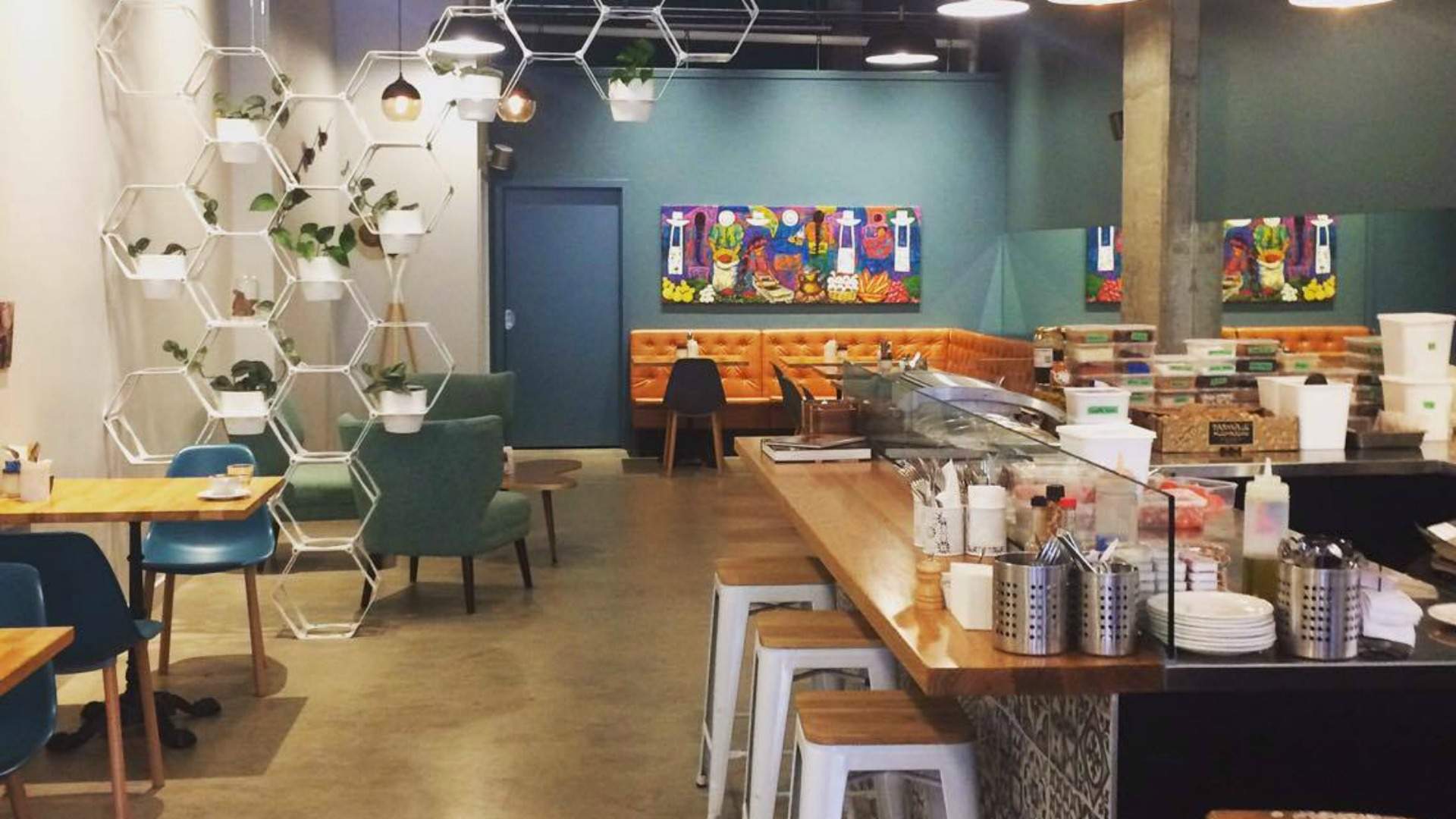 If you're not into the idea of sitting entirely in solitude while you dine, and you just happen to love reading cookbooks, head to Machete. Nestled down the back with a coffee and a taco, you can browse hardback tomes like Tartine Bread to your heart's content. Machete feels like it could be in the West Village of New York, with its cool Mexican-inspired menu and great coffee (thankfully this area is covered by NZ roaster Coffee Supreme). Hang out, browse, have a dog watch and revel in your solitude.
9 Boulcott Street, Te Aro.
Published on June 04, 2018 by Lauren Harrigan