The Five Best Gyms in Wellington
Whether you're looking to shred for summer or simply become a healthier person, these fitness joints will sort you right.
Did your routine jog fall wayside to the winter slog? Are you feeling overwhelmed finding a gym that's as comfortable as your workout gear? Not to worry, because we've done the hard yards to find a great range of Wellington gyms that suit all workout styles. Here's a look at the top spots that'll make you use that activewear for something other than a Netflix binge.


Nestled below Plimmer steps, the convenient location and no-frills approach of Studio41 is perfect for those seeking the top personal trainers in town. Whilst the first walk into any gym can be intimidating, you're instantly at ease in 41's friendly atmosphere. There's no big selfie mirrors, just inspirational quotes and a great space to get your workout done. The owner and creator, Jeff Willoughby, has done a great job in cultivating a high quality gym experience with a strong focus on all aspects of a healthy lifestyle. Once signed up, you'll be set up with a tailor-made fitness program that's frequently updated and altered to your needs. This means you start at the right level so you're not instantly scared off, or at risk of injury. These trainers really know what they're doing and will give you guidance on everything from nutrition advice, injury treatment, and of course, how on earth to use those machines. This gym really comes with a great community feel, with "member of the month" celebrations, monthly fitness challenges and bootcamps. It's these little aspects that can really mix up your routine and boost your motivation. Everything about this place is genuine, friendly and hardworking, and man, do they get results.
Basement, Prudential Building, 332 Lambton Quay, Wellington Central.


Standing statuesque, with all the traps and trappings of 1975 Arnold Schwarzenegger, this gym is a true goliath of fitness. With four levels of gym space, complete with boxing ring and over 200 classes a week, this is the all-rounder of the list. Whilst its sheer size can be overwhelming, you'll quickly find your niche with the help of an instructor. When signing up, keep an eye out for some of their sweet deals like friend passes and free fitness gear. From here, the gym is really your oyster. Choose whether you want to sweat it out in the free weights gym, the cardio room, the classes or perhaps just in the sauna. Also, be sure to download their app for easy control over your membership, this is ideal when travelling, so you can drop into any Les Mills across the country. The app also keeps you updated on the jam-packed class timetable. Personal favourites of the classes are their high action BodyCombat, and absolutely core-crunching CXWORX. For something a little more relaxed, they also have Barre, yoga and a pilates-style BodyBalance class, too. With so many options of classes and spaces to work out, you'll find your groove in no time. And remember, once you've finished your workout, you can head downstairs to the café for that well deserved protein shake.
 52-70 Taranaki Street, Te Aro.


For something a little more on the more boutique side, try out Habit Fitness in the Majestic Centre. The central location and their stylish facilities make this an incredibly enticing and motivating workout spot. As three-time winners of the New Zealand Fitness award, Habit have all the bases covered to give you a healthier lifestyle. The gym itself spans across three floors, and has Wellington's only 33-metre saltwater lap pool, a free weight section, a cardio room and a physiotherapy clinic. Not only that, but they provide nutrition consultations, physical rehabilitation and massage therapy. However, to make the most of Habit, we recommend signing up to a personal trainer for either one-to-one or small group sessions. This is the perfect way to get you and your buddies to the gym, rather than a brunch. If you want to just dip your toe in the water, you can try out any of their 17 different group classes . To top it all off, you can relax in their spa, sauna and steam rooms. Now that's easy to make a habit out of.
Majestic Centre, Level P2, 100 Willis Street, Wellington Central.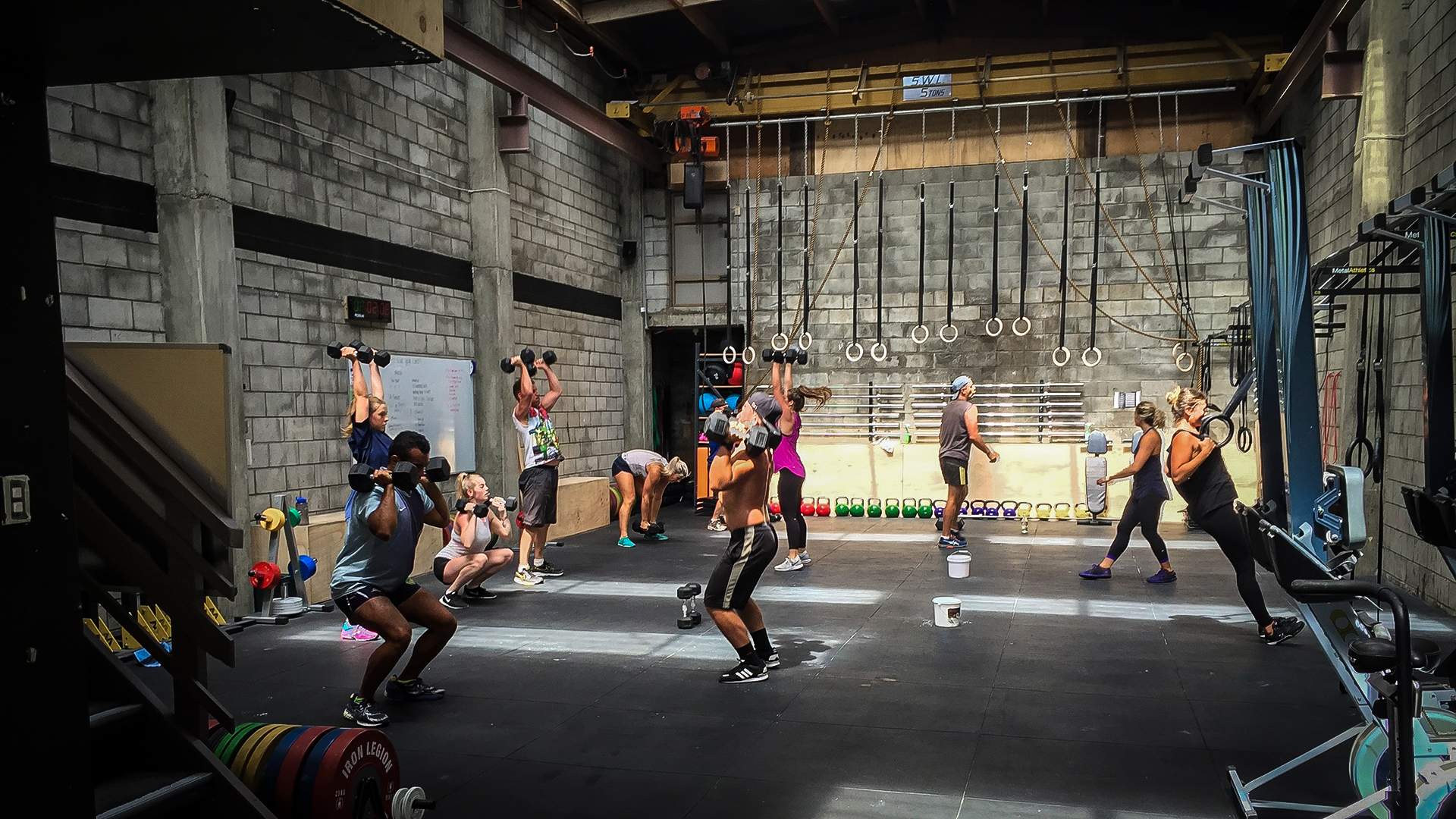 With Raglan Roast coffee brewing at its entrance, it's pretty easy to take those first steps into Urban Fitness. However, once you get involved, it's the fun atmosphere and awesome group classes that'll keep you coming back. In their words, training alone is so 1989, so get with the times and join up to their CrossFit and Urban MetCon classes. This is perfect for those of you who like lifting heavy things and get bored of repeating a program. It's also a fantastic way to make new friends and stay motivated. With their current deal of six classes for $20, there's really no excuse, just get in quick as these classes are capped at 14 people. These small class sizes are to make sure you're a) being safe, b) getting personalised coaching and c) working hard enough. Trust us, if you're slacking off, they'll just make it tougher for you. They also promise that these classes will not get you bulky, just lean, energetic and fit. However if you do want those gains, they offer professional Olympic weightlifting coaching, the top of its kind in the city. They also provide off peak open gym memberships so you can power through your own workout whenever you want.
25 College Street, Te Aro.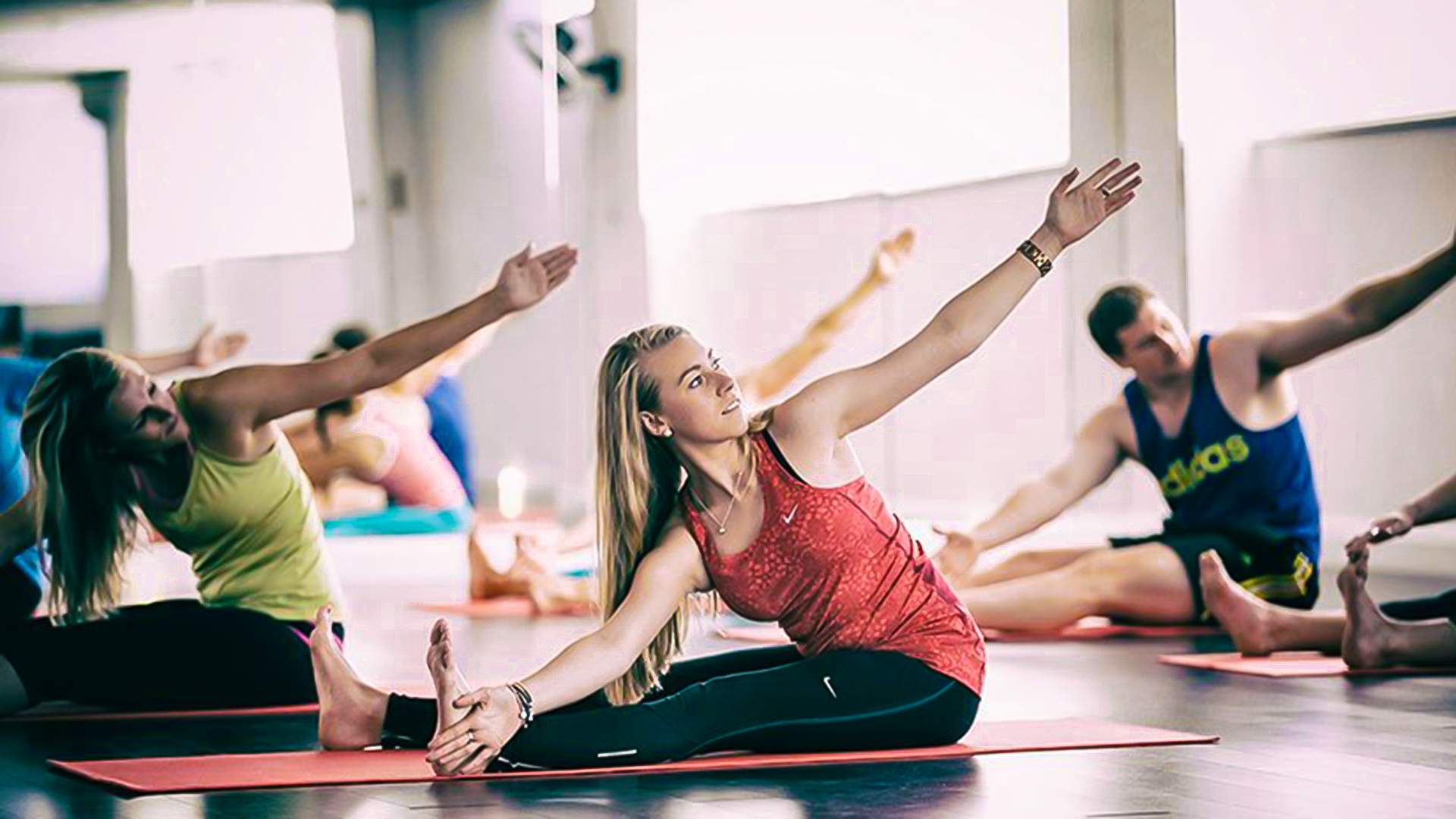 Exodus is truly accessible in every sense of the word. Not only does the membership come with a free car park, but it's perfect for a first timer. When signing up, Exodus doesn't lock you down into a contract straight away. Instead you can grab a pass for a day, a month, or a full year. To give you a kick start, a fitness consultant will also hook you up with a complimentary program. This is ideal if you don't want to pay out for those personal training fees. However if you want to step up your game, a range of professional personal trainers are available. With a deal of three personal training sessions for $99, it's a great way to mix things ups. For little bit of more fun, you can also try their group classes which are available seven days a week. We particularly recommend their Tabata class, a 30-minute, high intensity interval training workout. Trust us, you'll feel it for hours afterward. Not to worry, you can relax those muscles afterwards in the steam room and sauna. Never has it been so easy to find the motivation for a workout.
147 Tory Street, Te Aro.

Published on September 04, 2018 by Lesley Wild