ARTS & ENTERTAINMENT
Five Valentine's Day Events That Aren't Just Dinner at a Restaurant
Lovely activities for couples, singles, friends and whanau.
Five Valentine's Day Events That Aren't Just Dinner at a Restaurant
Lovely activities for couples, singles, friends and whanau.
---
Kiss the cliche Valentine's Day set menu goodbye and spend this year's 'romance day' with a queer Pacific arts collective, at a live dramatic script reading of Spice World, dining in the dark, perfecting your yoga poses with rescue cats, or watching a swashbuckling rom-com. The best part is that all of these events are accepting of couples, whanau, friends and solo lovers.


One for the crazy cat lovers. This Valentine's Day the North Shore's dedicated cat cafe The Cat Lounge will host a mid-morning bending session 20 rescue cats. Cat yoga is exactly what it sounds like— the physical, mental and spiritual practise of yoga in the presence of real life bundles of fur.
The instructor Shelley teaches the hatha style of yoga which is suitable for beginners and concentrates on breathing, posture, balance and mobility. The ticket price includes the lesson, a regular coffee and 30 minutes of mandatory cuddle time with the fur babies. Spaces are strictly limited to eight people. Email vicky@thecatlounge.co.nz to secure your spot.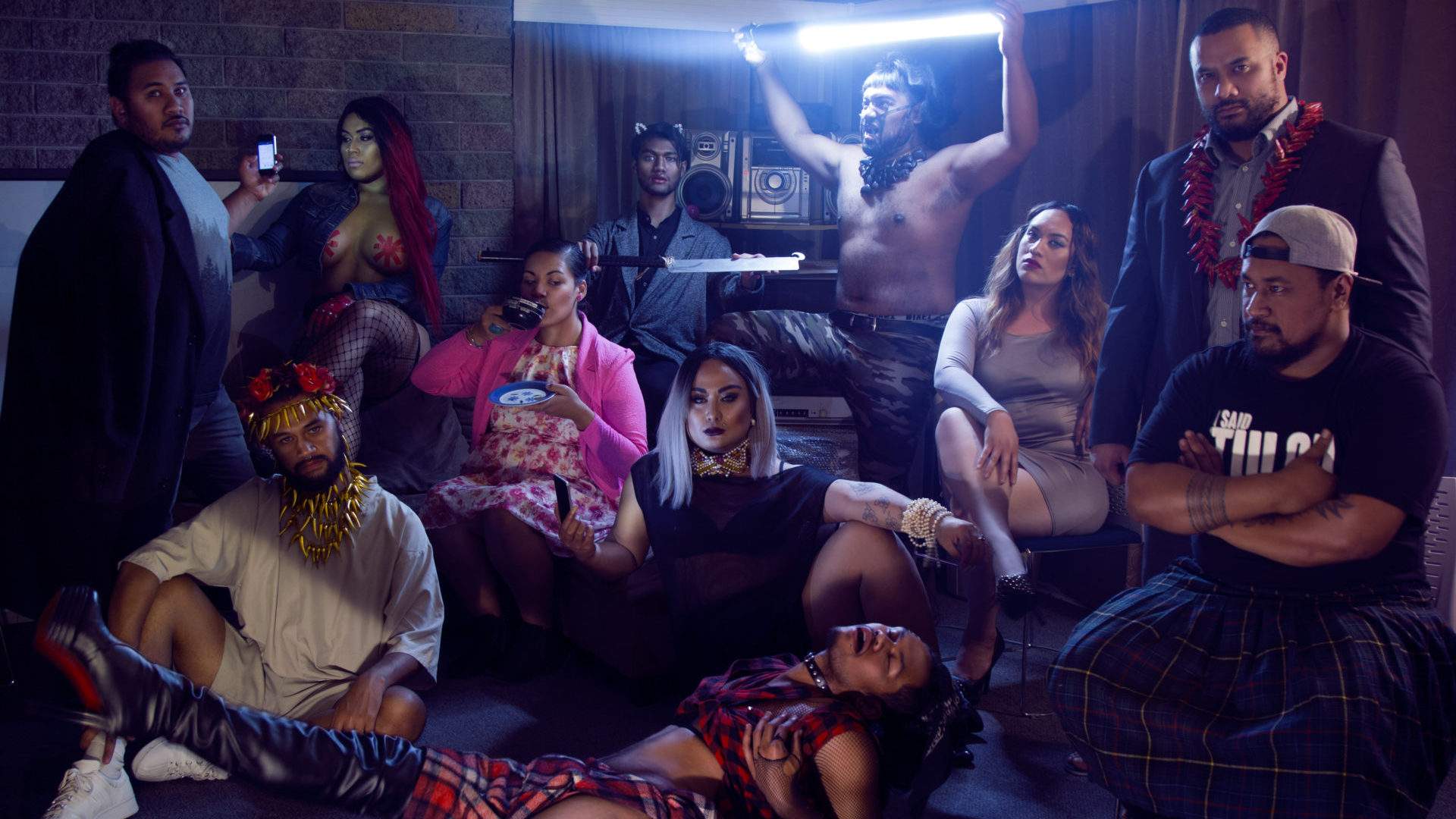 In collaboration with Auckland Pride Festival, Auckland War Memorial Museum will present a one-off event under its LATE banner celebrating the diversity of trans and non-binary experiences. LATE: Explicit Inclusion Identity looks at the journey towards equal human rights and inclusion in Aotearoa.
Acclaimed New Zealand playwright Victor Rodger will moderate the event with panelists including the world's first transsexual to be elected as a mayor and become a member of parliament, a senior lecturer and karate black belt, a transgender musician and an LGBTI+ human rights defender. The evening will conclude with a performance from queer Pacific arts collective, FAFSWAG.


Ok, so this one involves dinner, but in complete darkness. French organisation Dans le Noir (In the Dark) has been hosting eyeless events at Rydges Auckland since March last year. The absence of sight awakens senses and enables participants to completely reevaluate their perception of taste and smell.
This one-off Valentine's Day event will see participants guided by blind hosts into a pitch black room, where they will be treated to a surprise three-course menu. The first in, first served experience is open to singles as well as those who would like to bring their significant other. The session has the option to add complementary love life coaching courtesy of The Soul Mate Coach.


Dust off your Union Jack ensemble because Live Reel is bringing you a live dramatic script reading of Spice World. The lighthearted musical comedy originally made by The Spice Girls, played by The Spice Girls, ironically won't be curated by The Spice Girls but rather Eli Matthewson and Chris Parker of the Male Gayz podcast.
Complete with lip syncs of all their greatest hits and hopefully more than enough zig-a-zig-ah, this is a Wednesday night you'll want to spend not in your pyjamas. Entry is free, just pay what you think it was worth as you leave (just be aware that many other people may get out of their normal pyjama routine to view the magic too).


The folks at Silo Park have added a special midweek screening to their regular schedule of outdoor events. Classic rom-com fairy tale The Princess Bride will screen on side of the silos this V Day. In addition to the swashbuckling- and kissing-filled adventure, the waterfront community space will be swarming with food trucks, including Got Pasta, Langos Hungarian Fried Bread, Judge Bao, Guerrilla Grill, and more. The Silo bar will be serving love potions and there will be rose making workshops. For a dog-friendly cinema option, take your pooch to American Express Openair Cinemas and catch La La Land on the big screen.
Published on February 09, 2018 by Stephen Heard