'I Think You Should Leave with Tim Robinson' Season Three Is the Best Way to Spend 90 Minutes Right Now
Stop rewatching 'Coffin Flop' over sloppy steaks and start binging the latest hilarious sketches to drop from Netflix's best-ever comedy.
When Cocaine Bear made its leap from a true tale to a movie that was always bound to fall short of reality, it arrived with a promotional online game where a bear chomps on cocaine, plus people who get in its way, in a playful riff on Pac-Man. Called The Rise of Pablo Escobear, the game is more entertaining than the film, but it isn't the best low-fi button-clicking tie-in of 2023. That honour now goes to Feed Eggs, which anyone that's seen I Think You Should Leave with Tim Robinson season three will immediately want to play. How does a sketch comedy where assholes take centre stage work in a game about feeding eggs to a bigger egg? The answer to that is sublime, impossible to foresee, and completely in tune with the show's obsession with office culture at its most grating — and people being oh-so unbearably irritating.
Eat-the-rich stories are delicious, and also everywhere; however, Succession, Triangle of Sadness and the like aren't the only on-screen sources of terrible but terribly entertaining people. I Think You Should Leave with Tim Robinson has been stacking streaming queues with appalling folks since 2019, as usually played by the eponymous Detroiters star — and long may it continue. In season three, which dropped in full on Netflix on Tuesday, May 30, the show takes its gallery of assholes literally in the most ridiculous and unexpected way, so much so that no one could ever dream of guessing what happens in advance. That's still this sketch comedy's not-so-secret power. Each time that it unleashes a new batch of six episodes, all screaming to be binged in one 90-minute sitting, there's no telling where Robinson, co-creator and co-writer Zach Kanin (Saturday Night Live), and their committed colleagues will venture.
Three key constants: Robinson giving his rubbery facial expressions a helluva workout, memes upon memes flowing afterwards and a fresh round of quotable lines that'll never get old — even if you used to be a piece of shit slopping up steaks, and babies know it.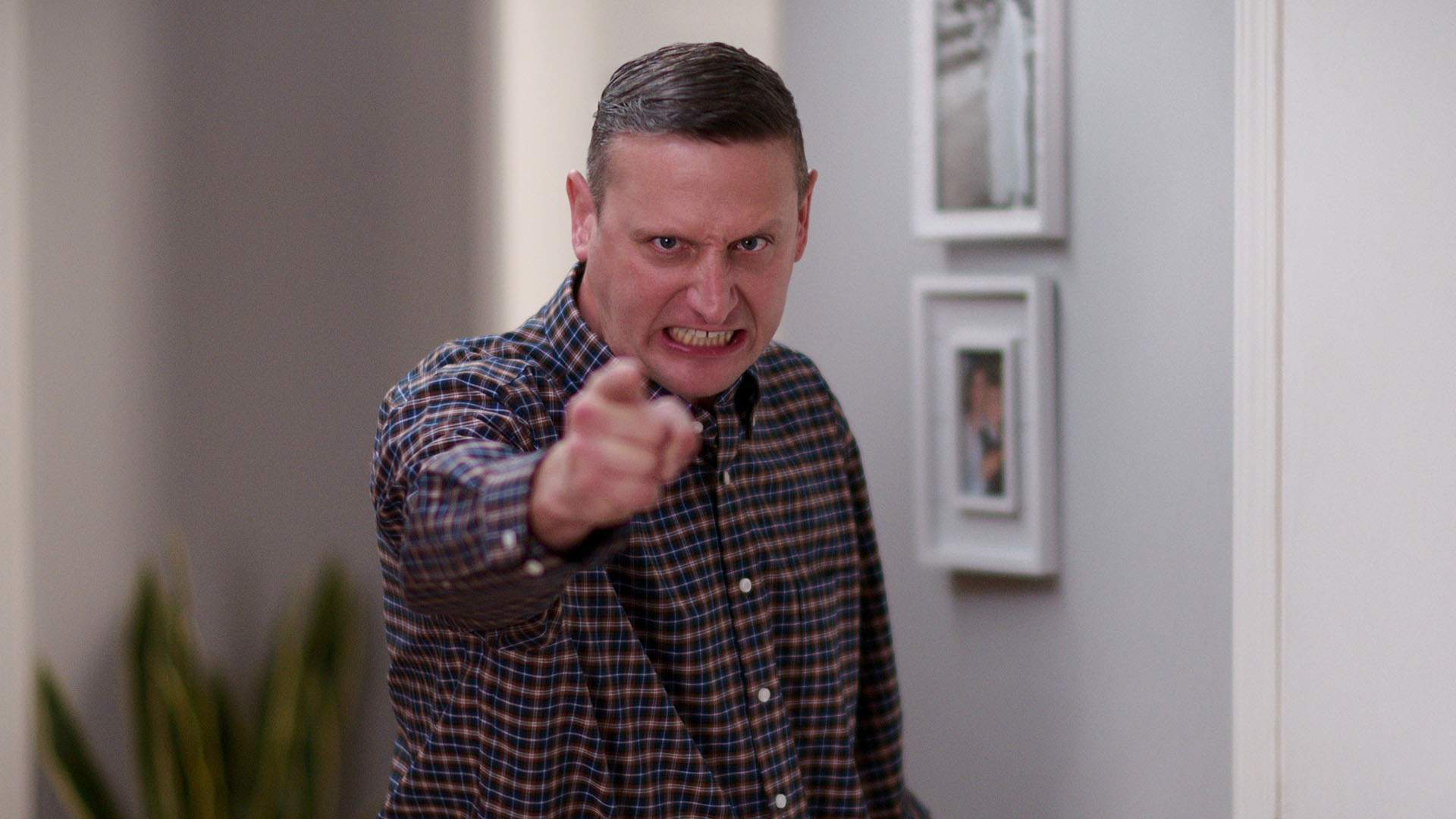 Each of I Think You Should Leave with Tim Robinson's skits tend to hone in on someone being the worst in some way, doubling down on being the worst and refusing to admit that they're the worst (or even that they're wrong). And, while everyone around them might wish that they'd leave — that feeling is right there in the name — the central antagonist in every sketch is never going to. Nothing ever ends smoothly, either. In a comedy that's previously worked in hot dog costumes and television shows about bodies dropping out of coffins to hilarious effect, anything can genuinely happen to its parade of insufferable characters. In fact, the more absurd and chaotic that I Think You Should Leave with Tim Robinson gets, and the more unpredictable, the better that the show gets as well.
It should come as zero surprise, then, that no description can do I Think You Should Leave with Tim Robinson's sketches justice. Almost every one is a comedic marvel that has to be seen to be believed, as again delivered in 15-minute episodes in the series' third run. The usual complaint applies: for a show about people overstaying their welcome, the program itself flies by too quickly, always leaving viewers wanting more. Everything from dog doors, designated drivers and novelty venues to HR training, street parking and wearing the same shirt as a stranger are in Robinson's sights this time, plus people who won't stop talking about their kids, wedding photos and proposals, group-think party behaviour, paying it forward and boss-employee beefs as well.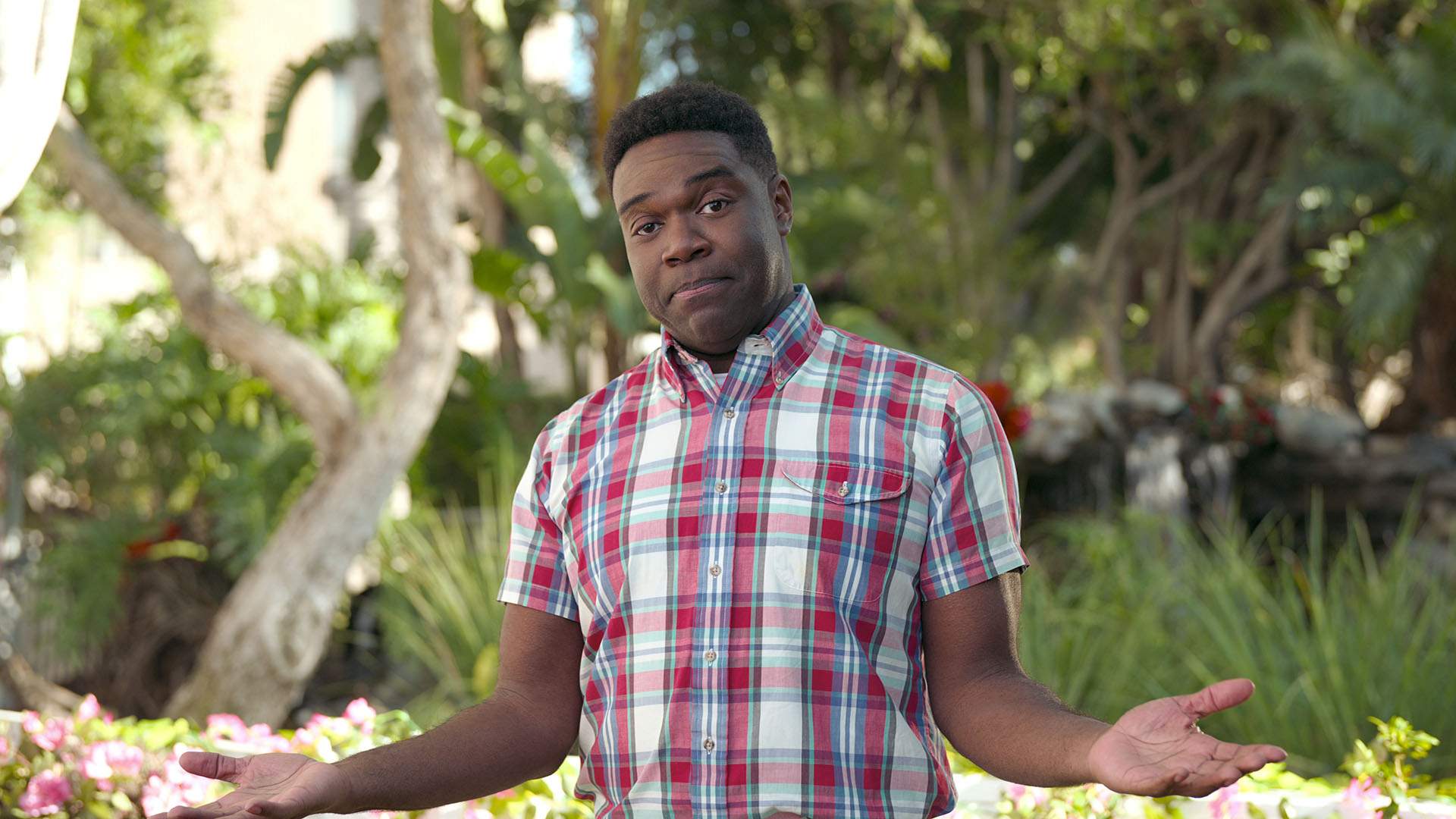 Game shows get parodied again and again — an I Think You Should Leave with Tim Robinson staple — and gloriously. Season three also finds time to skewer viral videos and folks desperate to make them, obnoxious audiences not once but twice, one-note pundits enamoured with the sound of their own voices and the kind of competitive romantic shows that reality TV is filled with. Indeed, although the nine-to-five grind has always been a treasure trove for I Think You Should Leave with Tim Robinson's jerks, so have the screens that are as deeply entrenched in our lives. That innocent idea that every kid has about the people beamed into their homes, how wonderful they must be and wanting to be just like them? Robinson douses it with vodka shots. The series also makes plain that a camera is just a magnifying glass, especially when it comes to vexing traits.
I Think You Should Leave with Tim Robinson may thrive on being erratic, but it's easy to see its evolution from the cancelled-too-soon Detroiters. In the 2017–18 sitcom, Robinson and I Think You Should Leave with Tim Robinson regular Sam Richardson (The Afterparty) play best friends, next-door neighbours and colleagues, the latter at a Detroit advertising agency specialising in low-budget ads that are frequently OTT and ludicrous. Kanin co-created the series with Robinson and Richardson, plus Joe Kelly, who went on to co-develop Ted Lasso. Sans moustache, Jason Sudeikis also executive produced and gave Detroiters its first big guest star — someone dealing with over-eager characters who weren't assholes, but also wouldn't take no for an answer.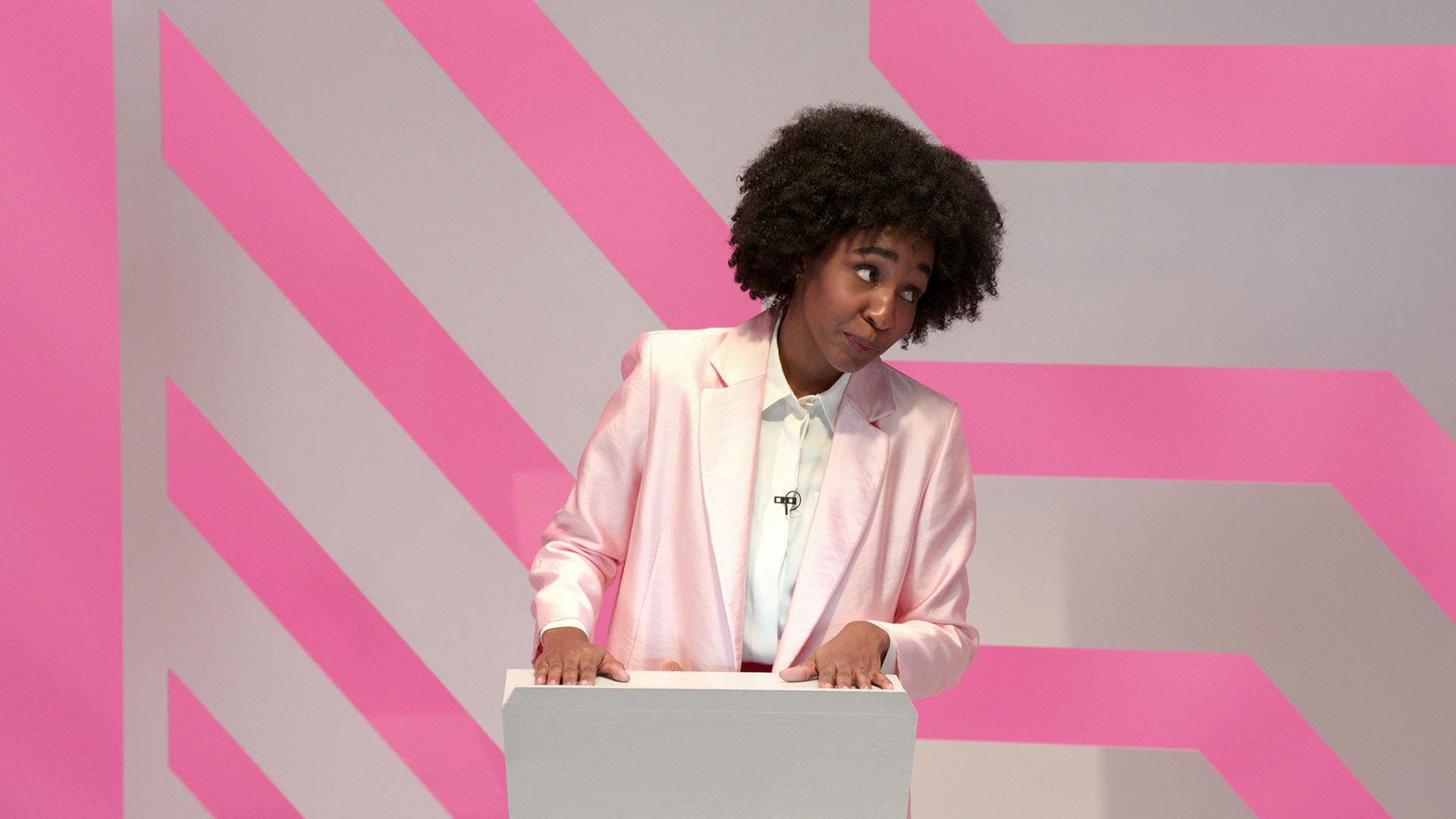 In its instant-gem debut season, its equally wild and wonderful second season in 2021, and now the just-released season three, I Think You Should Leave with Tim Robinson has kept evolving. More often than before, Robinson lets his co-stars play the asshole, too. Some have been here and done that magnificently before — Richardson, of course, plus the also-returning Will Forte (Weird: The Al Yankovic Story), Patti Harrison (She-Hulk: Attorney at Law), Conner O'Malley (Bodies Bodies Bodies), Tim Heidecker (Killing It) and Biff Wiff (Jury Duty) — while some pop up as they do in seemingly every comedy ever made, which is where Fred Armisen (Barry) and Tim Meadows (Poker Face) come in.
Among the newcomers, when Jason Schwartzman (Spider-Man: Across the Spider-Verse) and Ayo Edebiri (The Bear) join in, they're also on the pitch-perfect wavelength. Social awkwardness and awfulness is infectious within I Think You Should Leave with Tim Robinson's frames. It's also the driving force behind Netflix's best-ever comedy, and the best way that anyone can spend an hour and a half — or four-and-a-half hours now, to be honest, because watching one season of this sidesplitting series always sparks the need to re-binge the others ASAP.
Check out the trailer for I Think You Should Leave with Tim Robinson season three below:
I Think You Should Leave with Tim Robinson streams via Netflix.
Images: Netflix.
Concrete Playground Trips
Book unique getaways and adventures dreamed up by our editors