Studio Ghibli Has Dropped a Cute Hayao Miyazaki-Directed Trailer for Its Long-Awaited Theme Park
'My Neighbour Totoro' has a cat bus — but this adorable video boasts a cat train.
If getting spirited away to the most adorable place on earth is at the top of your must-do list, then you've likely been counting down the days until November 1 hits. That's when Studio Ghibli's very own theme park will open its doors, after years of anticipation. And yes, it's all looking extremely magical.
The Japanese animation house has been dropping photos of the park via its Twitter feed, and it really does resemble the company's gorgeous frames in real life — as the Studio Ghibli museum in Mitaka, a city on the western outskirts Tokyo, already does as well. Something else that's obviously a delight: a Hayao Miyazaki-directed trailer for the new park, to promote ticket sales, complete with a supremely cute cat train.
A cat train? Yes, you read that correctly. My Neighbour Totoro features a cat bus, but this brand-new — and very brief — piece of animation from acclaimed filmmaker Miyazaki combines felines and another mode of transport. Fingers crossed that the Studio Ghibli theme park will build upon that idea, or screen a longer version.
ゆっくりきて下さい。 pic.twitter.com/BtQP4tVGCJ

— スタジオジブリ STUDIO GHIBLI (@JP_GHIBLI) August 1, 2022
If the new trailer for the park in Nagoya's Aichi Prefecture has you excited, then the venue itself will make you feel like you've stepped right into Studio Ghibli's movies. It's located around a three-hour train trip from Tokyo, expands across 200 hectares and was initially announced back in 2017. It was also originally planned to open in 2020 but, in 2018, that date was pushed back to 2022.
The Aichi Prefecture Expo Park spot is already home to a replica of Satsuki and Mei's house from My Neighbour Totoro, and it's gaining plenty of other attractions as it becomes a fully fledged Studio Ghibli theme park. Totoro features heavily, understandably, with the site even initially described as having a My Neighbour Totoro focus. However, you'll also be able to check out a life-sized version of Howl's Moving Castle, the antique shop from Whisper of the Heart, Kiki's home from Kiki's Delivery Service and a village area that pays tribute to Princess Mononoke.
— スタジオジブリ STUDIO GHIBLI (@JP_GHIBLI) August 2, 2022
Also slated to feature: nods to the cat from Whisper of the Heart and The Cat Returns, buildings with design elements that take their cues from Laputa: Castle in the Sky, and a super-sized garden that'll make you feel like you're one of the tiny characters in Arrietty. There'll also be a permanent exhibition room, a special exhibition room, a video exhibition room, a playground, and a shop and cafe, so you'll have plenty of places to explore, eat and browse.
Expect more nods to Ghibli's various features to follow, recreating other aspects from its three-decade-old body of work — and possibly its most recent movie, Earwig and the Witch, too. And if the end result is even half as wondrous as the studio's aforementioned museum, then fans are in for a treat. There, you can also climb up to the building's rooftop garden to see one of the robots from Laputa: Castle in the Sky, and watch exclusive shorts (including a sequel to My Neighbour Totoro) in a cute little cinema. Indeed, the museum is such a tourist attraction, you have to buy tickets over a month in advance — and experiencing the rush of folks in the merchandise-packed gift shop will make you feel like a susuwatari (Totoro's gorgeous little balls of floating soot).
— スタジオジブリ STUDIO GHIBLI (@JP_GHIBLI) August 2, 2022
Incorporated into the existing parklands, the Studio Ghibli theme park will be heavy on greenery and the natural surroundings, which matches the environmental messaging that plays a prominent part in Ghibli's movies. The site will also encourage "enjoying walking", according to the draft concept outline, while aiming to offer "a one-of-a-kind park loved by more people". We don't think either will be difficult.
If you're now planning a Ghibli-centric holiday, you'll need to cross your fingers that Japan's border rules change before November. At the moment, foreign tourists can only enter the country as part of package tours.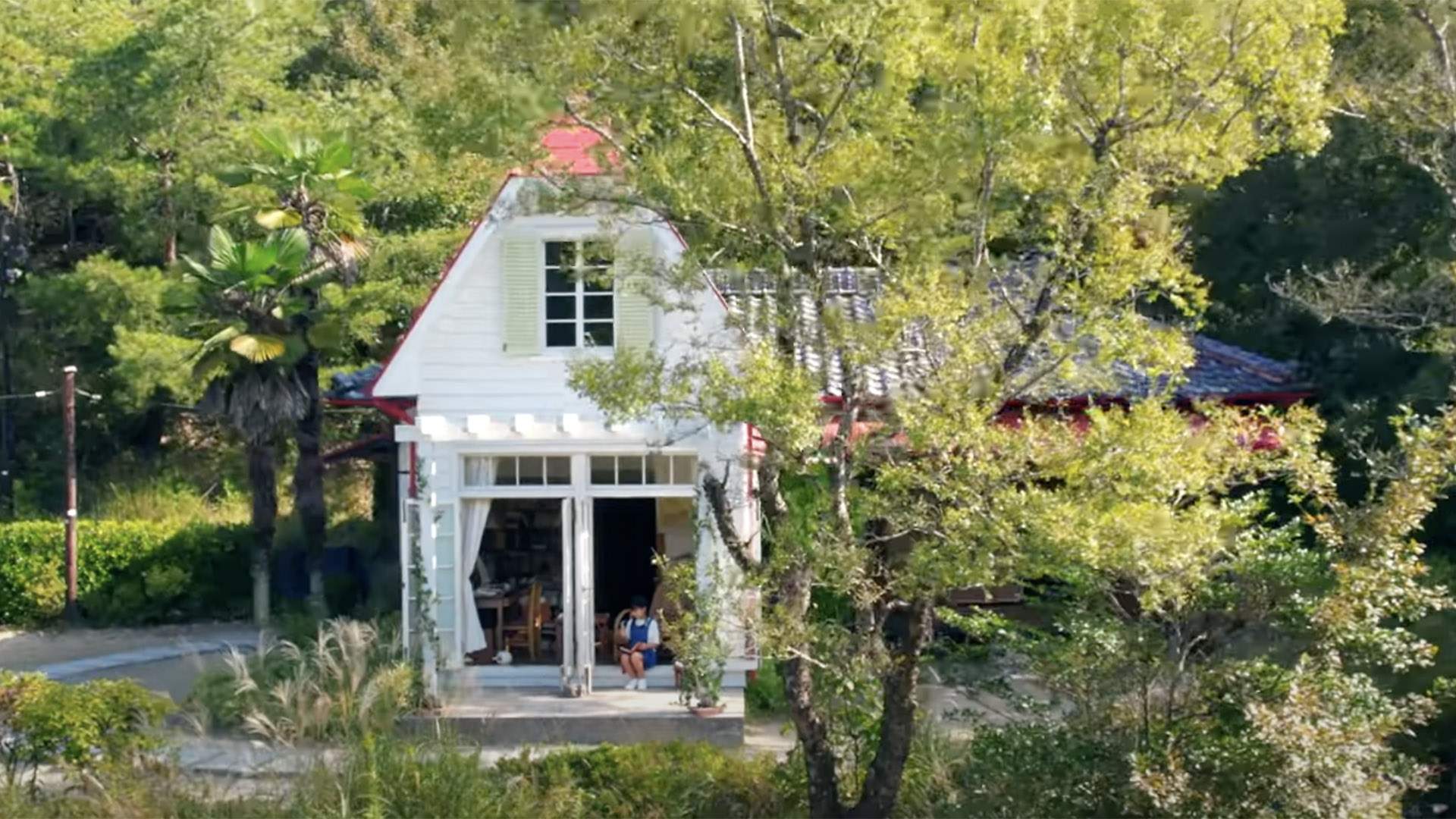 The Studio Ghibli theme park will open on November 1, 2022. For more information, head to the venue's website.
Introducing Concrete Playground Trips
Book unique getaways and adventures dreamed up by our editors