Cadbury's New Caramilk Ice Creams Are Landing in the Freezer Aisle Next Week
You'll soon be able to tuck into the cult-favourite caramelised white chocolate poured over vanilla ice cream.
No one simply likes Caramilk. Cadbury's caramelised white chocolate is adored, obsessed over and flat-out loved with undying passion, whether it's being served in standard block form or being worked into cocktails.
Caramilk became a sensation upon its temporary run in New Zealand in 2018 and permanent return to shelves in 2019, triggering a wave of viral online recipes and limited-edition products. We could keep listing more words of utter and complete devotion — and keep outlining other different ways to eat the cult-favourite dessert, too — but you get the picture. When it comes to this specific type of choccie, there's no such thing as too much.
If you're a die-hard fan, you'll want to sink your teeth into Cadbury's new icy treat, hitting shelves next week. Basically, it's a thick layer of Caramilk chocolate, poured over vanilla ice cream. The resulting dessert is as straightforward as it sounds, but hey, when it comes to making Caramilk ice creams on sticks, there's really no need to overcomplicate matters.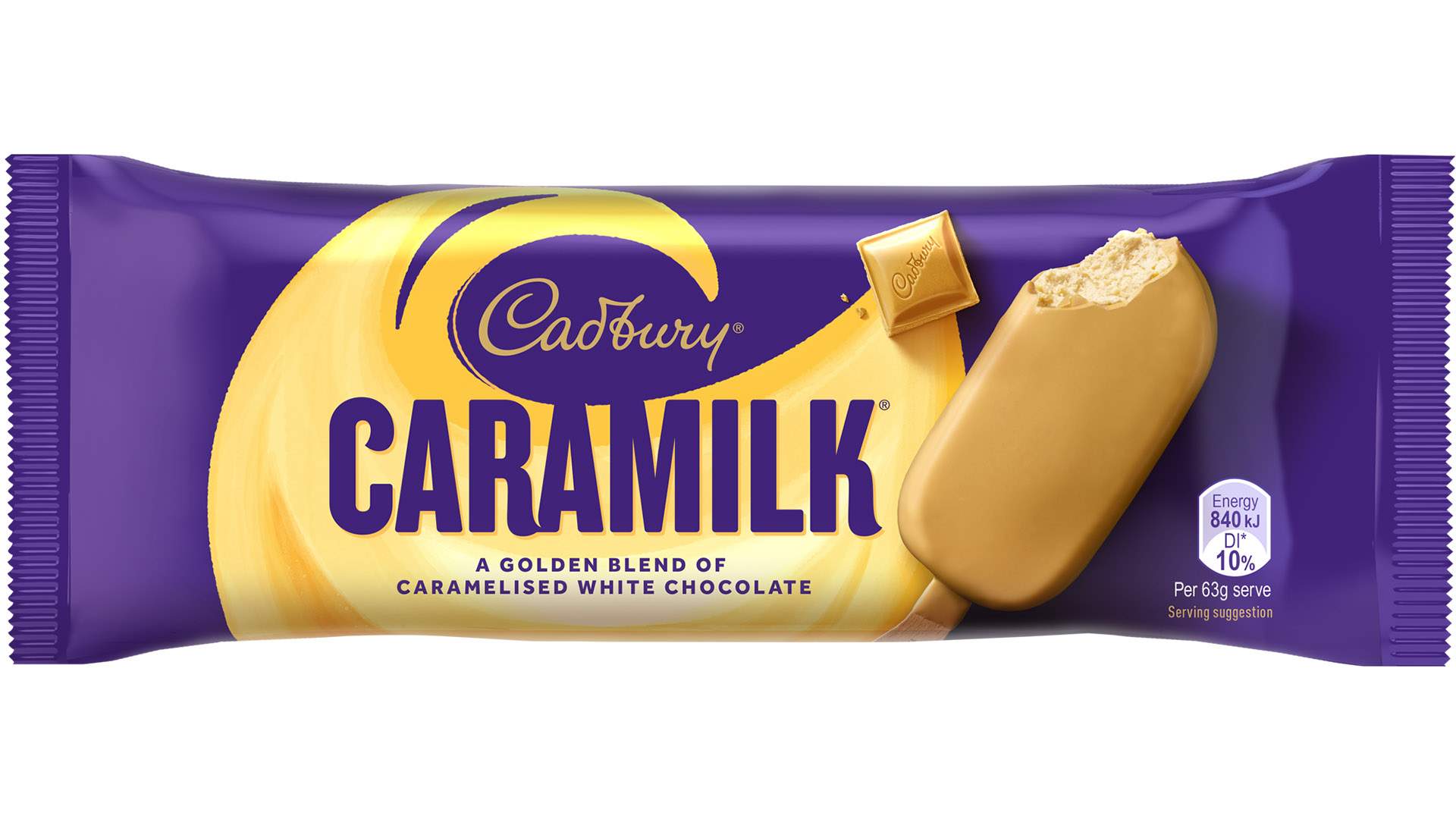 As with many things, Australia got their mitts on the ice creams before us, launching over the ditch in July last year. But you don't have too much longer to wait Aotearoa: they'll be available in dairies and petrol stations from Monday, May 9, before hitting supermarket freezers in boxes of four from Monday, May 30. So you'll get to sample it in a selfish single serving, before shelling out on a box for the flat or family.
They look a little like Magnums, but in that golden Caramilk hue — and, if you're already a fan of the chocolate, they're certain to tempt your tastebuds. Getting in quickly is recommended, though, given how popular all things Caramilk typically prove.
Cadbury's Caramilk ice creams will be available in dairies, petrol stations and convenience stores from Monday, May 9, then in four-packs in supermarkets from Monday, May 30. A single-serve will set you back $4 each, or $9.49 for a four-pack.
Published on May 02, 2022 by Sarah Ward