Thirteen Places to Get Your Fried Chicken Fix in Auckland
Heavenly bird done every way imaginable.
Universally loved, the language of fried chicken knows no bounds. A dish which is gradually overcoming its negative stigma, generated by the joints that don't do it justice, critics have clearly never eaten at one of our picks. This sizzling delicacy, originally invented by the Scots, can be found in almost every corner of the world. And thankfully, Auckland dishes up some of the best. From classic guilty pleasures to some lesser-known gems, here are 13 fried chicken joints you should flock to. Be prepared to salivate.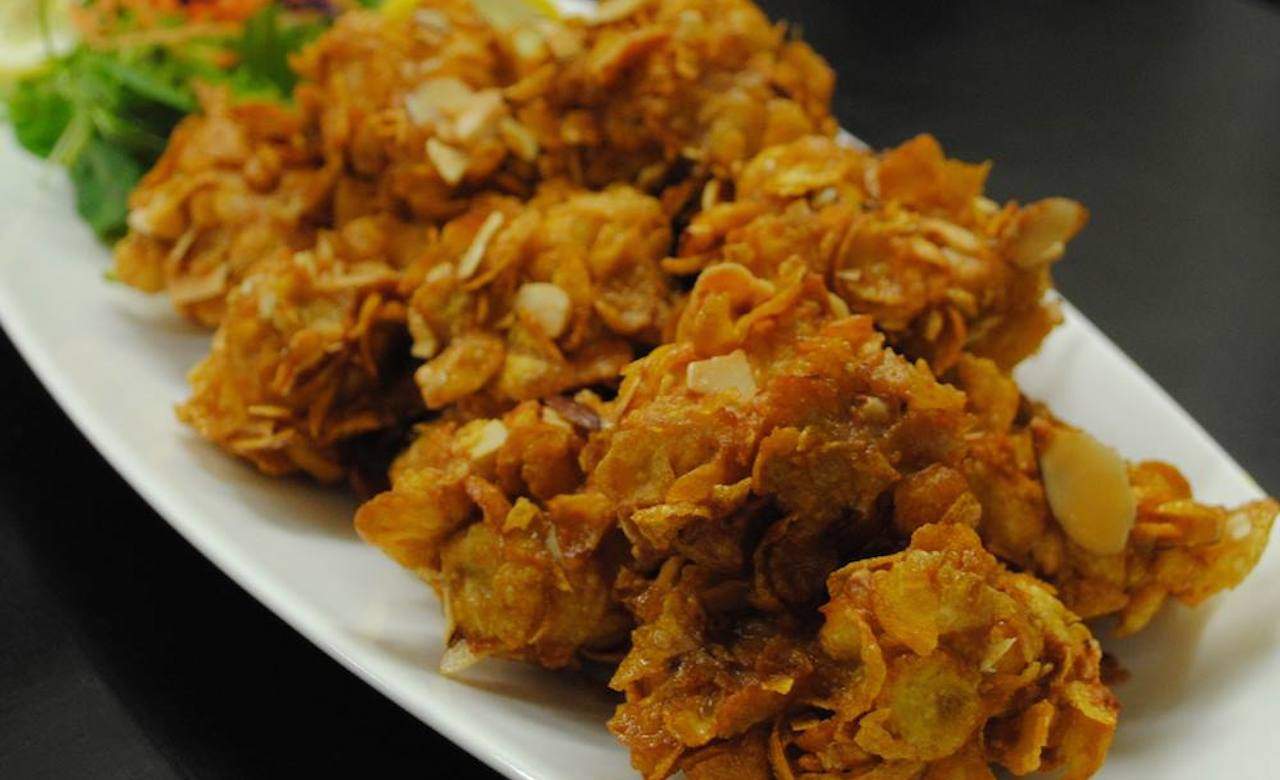 POCHA, AUCKLAND CBD
Tucked in the atrium above Chancery, Pocha has dedicated a portion of its menu to Korean-style fried chicken (nine ways) and established itself as a mecca for this crowd pleaser. The garlic butter chicken offers crunchy morsels coated in an unexpectedly sweet honey garlic sauce, the almond karaage offers big chicken pieces and an even bigger almond coating. But the winner on the day is certainly the Yang Nyeom fried chicken which is fried to perfection and then doused in Pocha's 'special spicy sauce'. Elevate your meal with a bottle of the Pomegranate Soju which is sure to provide the perfect hit of sugary sweetness.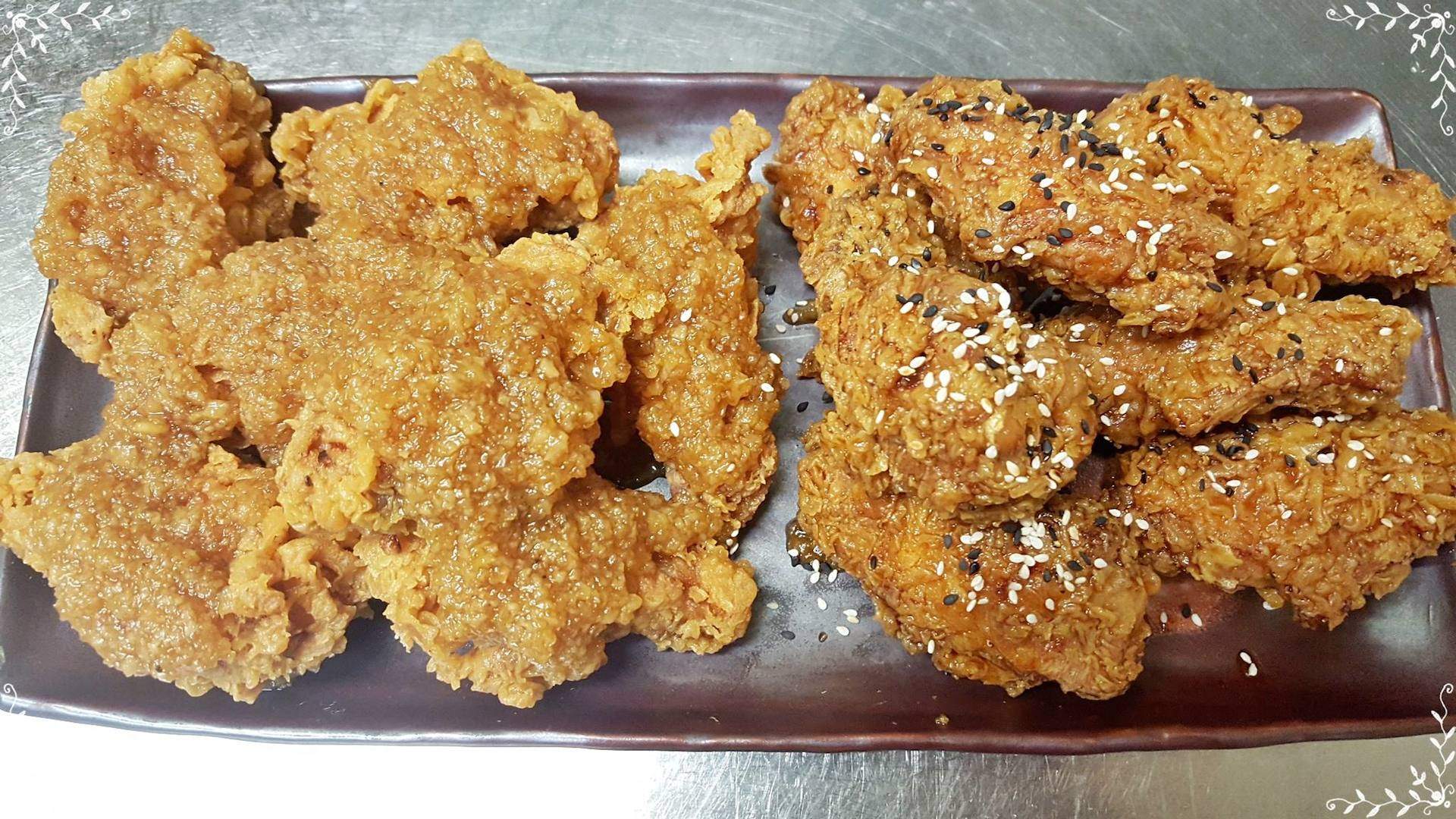 Another central city offering with BYO capacity, Ah Ssak might not be the most glamorous joint but gosh darn they know how to serve up some fried chicken. Offering around eight Korean-style varieties which range from cheese fried through to soy sauce and garlic chicken. Bonus points for their five-piece, half and full chook size range suitable for even the most delicate appetites.


Open every day of the week, from 7am till late, Lowbrow reckons fast food can be good food. And that's exactly what you'll find. Their menu is nostalgic, playful and quirky. But if it's just the chicken you're after, we'd recommend the O.G. Chicken Sando, wings, or fried chicken caesar. Wash it all down with one of their sweets, like the Triple Threat Sundae or Fried Birthday Cake.


Newmarket's Candy Shop is open every day of the week, serving everything from steamed bun sliders, right through to summer brunch bowls. But of course, their rendition of Korean fried chicken is where it's at. For just $18, you'll get a serving the size of your head. Another $20 will get you the KFC Platter, which includes waffle fries, slaw, pickles and your choice of sauce.


Situated right in the heart of Ponsonby, Boy and Bird is all about local free-range servings. Your chicken can be served in three ways — we're talking buttermilk, Korean spiced and house rubbed. And if that's not enough, feel free to drip your bird in your sauce of choice of gravy, salsa verde or thyme tomato, just to name a few. Sides include chunky chips, polenta, courgettes, coleslaw and more.


Kai Eatery is a regular face on the fried chicken scene, with a Taiwanese twist. You'll get your chicken in one of three ways — just the breast, marinated, butterflied and coated; in a bowl with rice, salad and your choice of dressing; or bao style, with daikon, cucumber, fresh slaw and chipotle. Beef up your main with shoestring fries, onion rings or hash browns. Delicious.


Having only graced our shores last year, Hello Beasty is already becoming a household name. Think contemporary fusion cuisine with flavours from Japan, Korea and China. The menu is designed to share — small plates, bigger plates, snacks, extras and more. Fried chicken wise you can choose between the Korean fried cauliflower or kaarage with red dragon sauce.


Drive 15 minutes from the CBD and you'll find a cheaper, equally fantastic Asian fusion joint. Chinoiserie is a casual, colourful way to dine, with fried chicken being a focal point. The karaage is served in a steamy gua bao, with sesame mayo, shredded cabbage and picked ginger — choose your spice level, either peppery, hot, or if you're game, really hot. Popcorn chicken is also a crowd favourite — so if you're in the mood for all things chicken, it's a no brainer.


Taking things to the next level is Seoul Chicken — a deep-fried dining experience in Auckland's CBD. Chicken is undeniably the focal point here — and can be served either original, spicy, or if you can't decide, half and half. The chilli chips are also a great addition, as are the pickles and spicy sauce. Its doors are open from midday until 11pm every day of the week. Too easy.


In the leafy suburb of Parnell, Simon and Lee is the place to get your chicken fix. These guys are open for breakfast, lunch and dinner, and lucky for you, fried chicken is available at all hours. If you're here during the day, tuck into the chicken burger with jalapeno sour cream, or grab the chicken lunchbox, with slaw, pickles, fries and aioli. After dark options include the fried chicken bao, or generously portioned KFC. Tip: waffle fries are the perfect addition.


You know the chicken is worthy when grandma's recipe is behind it. And that explains the magic behind Peach's Hot Chicken. Owners Alex and Olivia dish up traditional Nashville chicken in almost every corner of Auckland. Their menu consists of chicken and waffles, popcorn chicken and a chicken sandwich. It's served in varying degrees of heat; from mild to medium and what they call "a religious experience".


Best known for immensely sweet dessert pies and doughnuts that bite like a pillow and radiate with florescent glaze, The Pie Piper's American roots run deep with patriotic offerings like Philly cheesesteak sandwiches, biscuits and gravy and fried chicken. The chicken here is Southern style — salty, crispy and moist. It's best paired with buttermilk biscuits, ranch dressing, cheese and iceberg lettuce.


Takapuna's The Coop is dedicated entirely to hot and crispy bird. After being cured overnight in Jamaican-style marinade the end result can be served eight different ways. On top of the Jamaican-style foundation, the garnish list traverses every corner of the globe, from napa cabbage kimchi with gochujang mayo to hot rosemary honey butter with black sesame, nam jim and chimichurri. Diners can also take the selected chicken combinations and have them in a toasted po' boy.
Introducing Concrete Playground Trips
Book unique getaways and adventures dreamed up by our editors