FOOD & DRINK
Seven Days of Cheap Eats in Auckland
A week of affordable eats to keep both your stomach and wallet happy.
Culinary trends come and go but one movement that seemingly holds in good stead is the aptly named facet of cheap eats. Fortunately for us, the days where this meant polystyrene boxes of sweet and sour pork or hot chips have passed and trend-forward establishments are picking up the slack that desperately needed attending to. Here's where we think attention should be turned throughout the week.

MONDAY

COFFIX, KARANGAHAPE ROAD
If Monday isn't a bit of a struggle you're not trying hard enough on the weekend. If you're a tad dusty head to Coffix on Elliot Street, K' Road or Newmarket and soothe your weekend wounds with strong cup of java for only $2.50.
Given the oxymoron title, there's at least two things you can expect at Oyster and Chop. The Viaduct restaurant and bar offers prime cuts from the grill and one of the most popular oyster happy hours in the city. Every day between 4–6pm you can expect natural oysters at $2.50 a pop. Most of the beauties on offer are local Pacific rock species (Te Mataku, Clevedon, Big Fat) and there can up to ten varieties available on any one day.
Monday's rule of thumb is to always start the week the way you mean to continue it. How about doing so with Auckland's latest culinary uptake: pan-Asian? Placing itself at the forefront of this movement is Kai Eatery and Mount Roskill's General Kai spinoff. The team behind the concept have taken influence from all four corners of Asia to provide diners with exciting and bold flavours. From Taiwanese pancakes to mapo tofu and tender pork belly bao, not much on this menu reaches over $20. Our picks: the signature kumara fries ($9), extra large fried chicken ($11) and pork mince on rice ($5).
Five bucks for a Chinese stewed pork hamburger? Yes please. Anzac Avenue's Xi'an Food Bar is classic destination for cheap eats any given day of the week. Barely anything on the menu sits above $12 (and that's for an extra large serving), whether it be hand-pulled noodles, wonton soup or seaweed salad. Add some Xi'an-Style bread for $1 and make your meal a proper feast.
This minimalist takeaway shop in Epsom specialises in affordable bubble tea, bao and sides. In the tea department, diners can take their pick from taro, matcha, papaya and chocolate with toppings including aloe vera, grass jelly, cheese and salt cream. The bao are well priced, at $6 for either braised pork belly, bulgogi, deep fried tofu or Korean fried chicken. Every Monday that drops to $4, while there are several other weekday deals and a happy hour on Friday.

TUESDAY

Found in Skycity on Level 2, Andy's Burgers & Bar serves up a top-notch selection of burgers and sides. Another treat on the menu is the chicken wings, available for $1 a pop every day of the week. The mouthwatering wings can be ordered as both spicy or in a honey soy marinade. There are a few rules to abide to: the wing deal is only available with any drink purchase, there's a minimum order of three wings, and it can only be accessed from 2–5pm on Thursday to Tuesday and 11am–10pm on Wednesdays.
Visiting Balmoral? Pop upstairs to this country and western-themed Chinese restaurant for the huge range of barbecued skewers. Starting from $1, you can pick up everything from lamb chops to beef brisket, chicken breast, black tiger prawns and something called Paddy Whack on a stick. For $14 you can upsize that order with an entire deep-fried flounder or roasted eel. And it wouldn't be a visit to Gogo without an ice-cool glass or three-litre tower of Orion to wash it down.
Ever wondered where to find some authentic and tasty Vietnamese food without emptying your wallet? Sam Woo in Otahuhu has got you covered with a bowl of raw beef pho or some fantastic lemongrass chicken or grilled beef vermicelli salad all for $10. The salt and pepper fried squid as well as the fried spring rolls and summer rolls are also essentials that will take you straight to the streets of Vietnam.
Ponsonby staple Little Easy serves as the ideal place to warm up for the evening ahead (before you come back) and fit in some dinner. Every Tuesday the kitchen pumps out two softshell tacos for $10. Choose from steak with chipotle crema, chipotle pork, pulled chicken, braised duck, and prawns with cactus and coriander sour cream. Vegetarian, vegan and gluten-free options are available on request. House spiced tortilla corn chips and tomato salsa are complimentary with any purchase, while the bar pours $5 Heinekens and $5 Soho wines between 3–7 pm.


WEDNESDAY
While you might've visited high profile Malaysian eateries such as PappaRich and Mamak in Auckland, Uncle Man's is your one-stop shop for some flaky roti, chicken curry, seafood laksa and the famous char kuey teow and mee goreng — all for less than $15 per dish. Unlike other Malaysian eateries, Uncle Man's has an extensive dessert menu featuring guilty pleasures such as fried banana with ice cream as well as dessert roti including the roti tower — a must try.
Pancakes are always a good idea for breakfast, lunch and dinner, especially when you can choose between a mouthwatering range of sweet and savoury. This little kiosk on Lorne Street serves authentic Korean fried pancakes all year round and you are bound to wait for at least 15 minutes no matter what time of the day you go. There are many crowd favourites but the Hawaiian ham, cheese and pineapple ($5) is a must try. If you have a sweet tooth, then just listen to your heart and grab a sweet three-way combo to try the red bean, chocolate and cinnamon pancakes for just $10.
What's better than cheap eats? Free eats. Every day from 5–6pm, Gusto at the Grand puts on a complimentary spread of delicious bite-sized snacks. The lineup during Aperitivo Hour can include everything from pea, mint and ricotta bruschetta to provolone cheese, porcini mushroom arancini and olives. And you can enjoy a complimentary bite as long as you're having a drink in the bar during this time.
REVIVE, AUCKLAND CBD

This healthy café is every vegetarian and vegan foodie's heaven. It has a fresh salad, smoothie and juice bar and also serves a range of hot pots and soups with a daily-changing menu. Moreover, there are a range of sizes available with a small box (two choices) starting from $8.50, making it perfect for a quick lunch without hurting the wallet. As well as using the freshest plant-based ingredients, it also has an innovative menu, serving dishes such as creamy vegan mac 'n' cheese and tofu pad thai. Did I also mention that all purchases come with their homemade complimentary hummus?

THURSDAY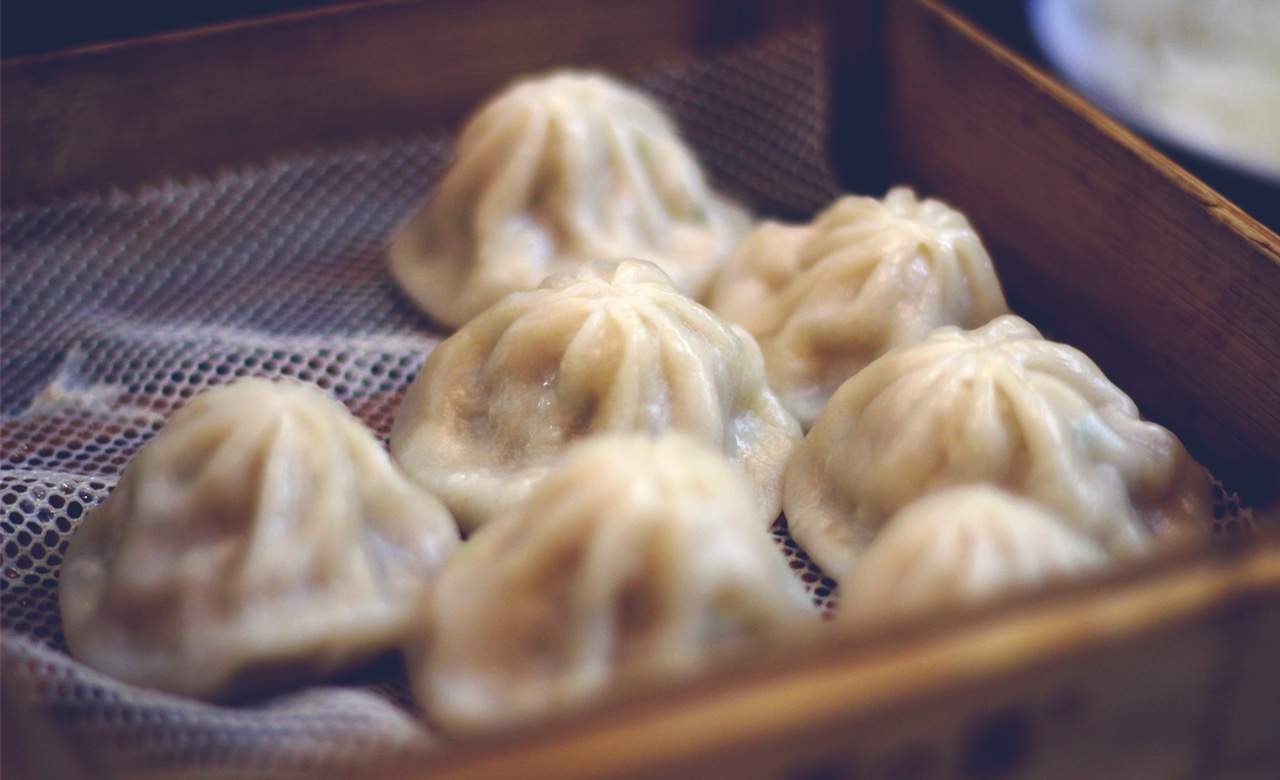 Thursday is essentially a pre-Friday and that's something worth celebrating in our books. Do so in the form of a spicy wonton soup at Lorne Street's Sunnytown. Globally renowned for its craftsmanship — it's owned by Chinese hospitality veterans Belinda Zhang and Dong Wang — Sunnytown serves up hand-pulled noodles and made-from-scratch dumplings. We also recommend the prawn and pork siu mai ($14) and pork buns ($10 for two).
It's a fiesta at The Mexican Café every day. The eatery has an amazing $15 dinner menu that keeps your belly and wallet happy with the likes of ensaladas, quesadillas and nachos. Make sure you make the most of their daily 5–7pm happy hour with $5 tacos. Wash it down with a $5 tap beer and you'll be dancing away.
This classic English pub is famous for its after work atmosphere and insanely cheap bottles of Heineken — we're talking $4 a pop. If beer isn't your thing, there's also $7 cider and $7 house spirits. They don't call it Thirsty Thursday for nothing. You can also pick yourself up steak, chips and salad for $20. While it's not exactly a culinary masterpiece, it does the job after a few of those bargainous bevvies.
This Indian restaurant and takeaway eatery is neck and neck with longterm establishment Paradise. However, with the same offerings (a restaurant, takeaway and buffet store) along the same street, you are guaranteed a seat and the same deliciousness — try the Chicken 65 and biryani. You'll pay around $10 for most things on the menu, but if you choose to takeaway a small curry will cost you a meagre $6. You're welcome.
Whether it's an afternoon tipple you're after or a $5 pizza, Ponsonby has it all. In fact, ticking both boxes along the main strip is Freeman and Grey. What's more, if you head along on a Thursday night, they play host to live music. What more could you want?

FRIDAY

The hole-in-the-wall restaurant is tightly packed between a karaoke bar and Scorpio Bar on lower Albert Street. Don't plan on taking an oversized dining party along for the ride, the restaurant can only cater for up to ten people around the edges of the floorspace. The menu boasts several different kinds of ramen, but on weekdays from 12–2pm, a tonkotsu ramen can be paired with a Japanese curry on rice for just $9.50. Further lunch deals include a teriyaki chicken set with salad and miso, and a sushi pack alongside pork based noodles.
This cult Italian eatery used to be a hidden gem, but it has reaped a string of accolades in recent years, including repeatedly placing in Metro's Top 50 Restaurants. While it's rare to find affordable Italian cuisine in the city, you're in for a treat with Coco's happy hour deals. You can get yourself a classic pasta pomodoro for only $13 from 5–6pm, Monday to Friday. Feel free to wash it down with $7 prosecco, pilsner and house wine.
Consider this one your warm up to dinner. Every Tuesday to Saturday from 4–7pm, Britomart tiki bar Talulah hosts tropical cocktails at $10 a pop. Find a spot on the venue's plush velvet seating and pick up rum-fuelled classics like mai thai and dark 'n' stormy, a tropical banger comprising falernum rum, banana and lemon, sweet and tangy daiquiris and two for one mimosas.
End of the week off dragging on? Jazz it up at Dumplings With Wings. Previously, found amongst the stalls of La Cigale French Market, this dumpling haven now resides in leafy suburb of Remuera. Boasting a succinct menu, Dumplings With Wings offers five flavour options plus a seasonal special combination. We recommend keeping an eye on their social pages as they're always posting about their dumpling classes or specials. Currently, if you purchase a large size of dumplings, you'll receive five chicken wings complimentary.

SATURDAY

Aucklanders relish a speak-easy establishment and Xuxu Dumpling (pronounced 'su-su') most definitely fits the bill. Bringing together bespoke cocktails and dumplings is exactly what Xuxu does best. $12 will get you six pieces ranging from roast duck and leek to prawn and ginger.
SHUBH, SANDRINGHAM
Another favourite along the Sandringham curry mile, Shubh serves home-style Punjabi cuisine. Once you get past the line, either take your pick from the pre-made selection sitting out on the front counter or sit down and order the full thali. Available from 10.30am–6pm, the feast includes two curries, rice, two roti, yogurt and pickle for just $9. In the curry department there's capsicum and soya nuggets, eggplant and potatotes, peas and cheese (and a whole lot more) — all well priced from $3.50–4.50 for a small serving and $6–8 for a large. The samosas will set you back $1.50 and you can pick up three dahi puri for $5.
Start your Sunday with a gourmet bagel brunch or brekkie from Best Ugly Bagels. With delicious and fresh bagels made on the premises, you can try any one of their crazy or classic flavours. Their cheapest bagel being just $5, you can also score a Zany Zeus organic cream cheese bagel for $7 or smeared with their housemade chocolate hazelnut spread.
SUSHI PAC, VARIOUS LOCATIONS

If you're after a wholesome healthy lunch or some power snacks in the afternoon before a gym session, then Sushi Pac has got you covered. This cheap sushi bar boasts a huge variety of fresh sushi options including your standard sushi rolls at around $1.20 a piece and the unconventional purple rice rolls, katsu chicken nigiri and delicious sides such as seaweed that are around the $2 mark. Also, if you visit them half an hour before they close (depending on which store you go to), everything is half price.

SUNDAY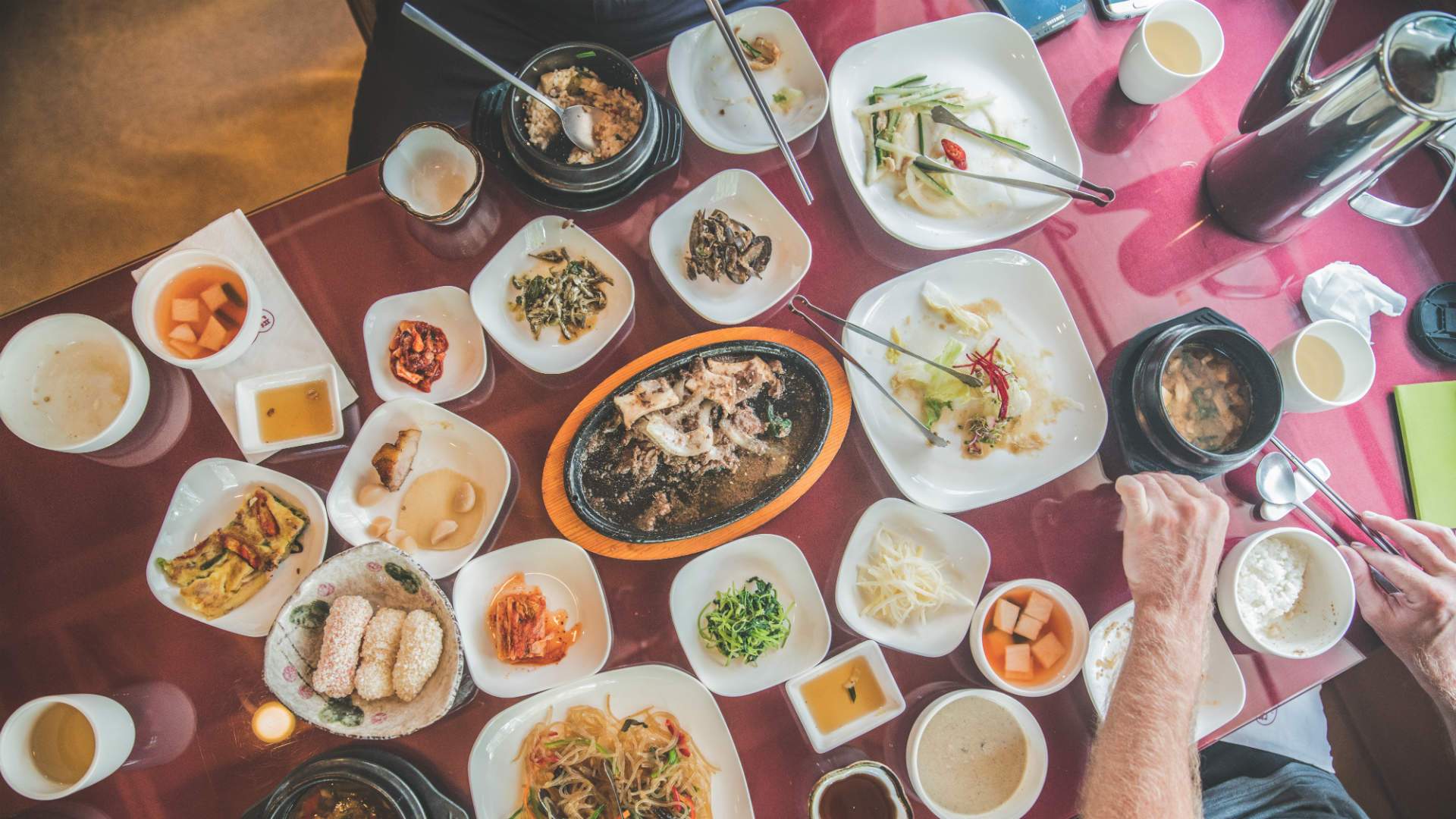 With winter just around the corner, I know we are all yearning for something hot, sizzling and bubbling. Nol Bu Ne has got you sussed with its Korean hot soups and sizzling plates, which all come served with complimentary side dishes. If you are a lover of spicy and sweet, do not go past Nol Bu Ne without trying the hot sizzling plate with pork or squid, all served between the range of $12–16.
EGGLOO, VARIOUS LOCATIONS
Aaah Sundays, worth savouring right? So are the bubble waffles at Eggloo dessert parlour. Priced at just $9.50 each, we suggest digging your spoon into the cookies and cream combination. Vanilla ice cream, comes encased in a warmed cookies and cream waffle, sprinkled in Oreo biscuit chunks and drizzled in chocolate syrup.
You won't find a cheaper breakfast than what's on offer at Italian bakery Il Forno. Forget shelling out $20 for a plate of smashed avo, when you picked up a freshly-made bagel with avocado, feta and lemon for $8.50. The potato gratin is another must-try; the crispy, cheesy dish comes served with wilted spinach, prosciutto, a poached egg and toast for $10. Elsewhere, there's the full cooked breakfast ($14) and killer lasagne ($13). A single shot coffee will set you back $3.50.
A cheat eats lists wouldn't be complete without a couple of dumpling go-to spots and Barilla Dumpling's offerings have stood the test of time. Renowned for their dumplings and hand-pulled noodles staples, Barilla's menu extends its hand to a whole lot more. We recommend turning your attention to their sizzling sliced beef with black pepper to warm up with. At $20 this generously portioned dish can easily satisfy two.
Published on June 26, 2019 by Tony Collins