ARTS & ENTERTAINMENT
Craft Some Killer Backyard Decorations with Paper Artist Benja Harney
A burger pinata, some sandwich bag bunting and a lantern made of streamers. This summer, paper your backyard.
in partnership with

One of Australia's most redeeming qualities is its ability to give good afternoon sun. There's something about its familiar glow that almost demands casual drinks – whether it's cracking open a cold beer after a day out, heading to the pub after a long day of work, or deciding on a whim that your backyard is perfect for having friends over.
We love summer afternoons, and we've partnered with Heineken 3 so you can get the most out of them. We've spoken to a few of our favourite chefs, musicians and artists to get their insights on creating the perfect balmy afternoon. Having colourful paper backyard decorations may not be essential, but it's sure to take your casual backyard gathering to the next level. We asked the incredible paper engineer Benja Harney to help us out with some tutorials for easy backyard decorations. The first is a burger piñata, the second is a lantern covered in colourful streamers, the third is a string of sandwich bag bunting.
Harney has done some incredible work in the past, so these simple projects are maybe a bit of an insult to his skills. He's worked on window installations for Hermès, he's made paper versions of Adidas shoes, and makes paper vegetables, grass and furniture for clients on the regular. His studio space is Surry Hills is filled to the brim with coloured paper and intricate paper sculptures.
Not only is he good at his job, he's also really good at teaching. Follow the instructions below and make your backyard a little more fancy (and fun) the next time you have people over for a Heineken 3.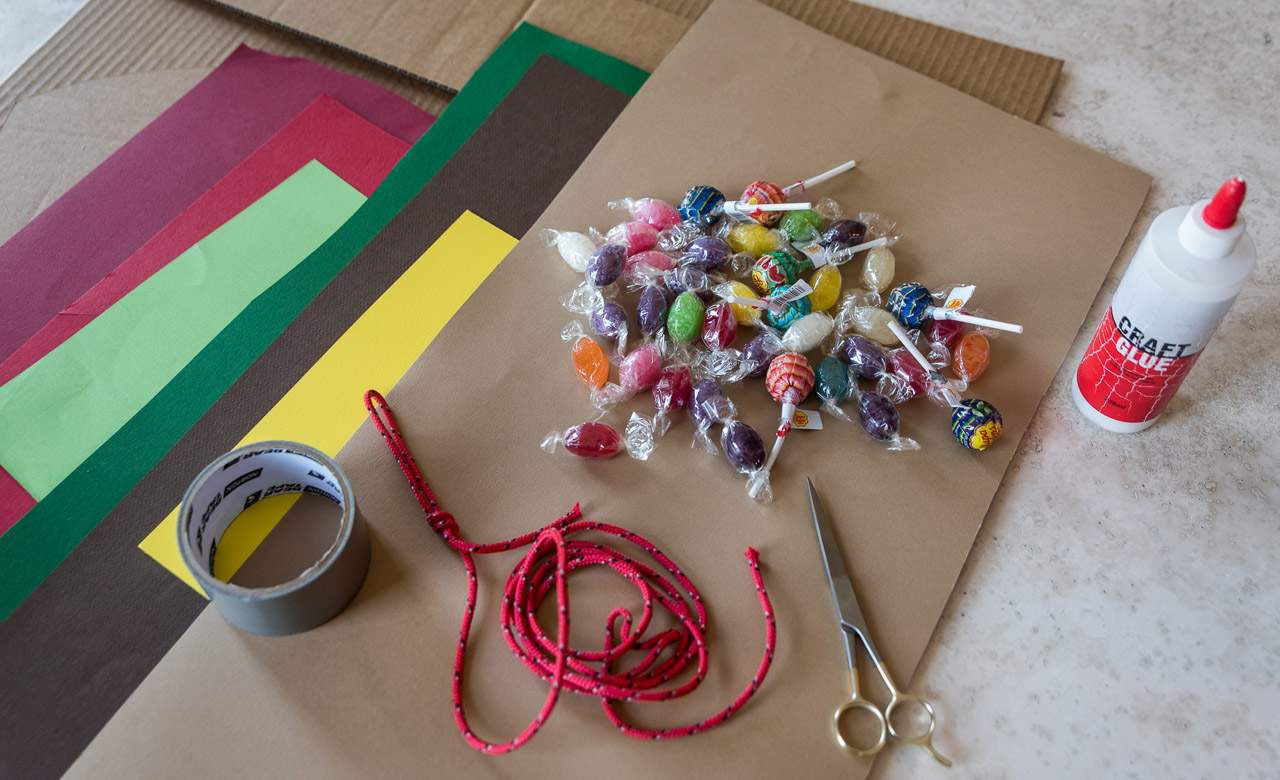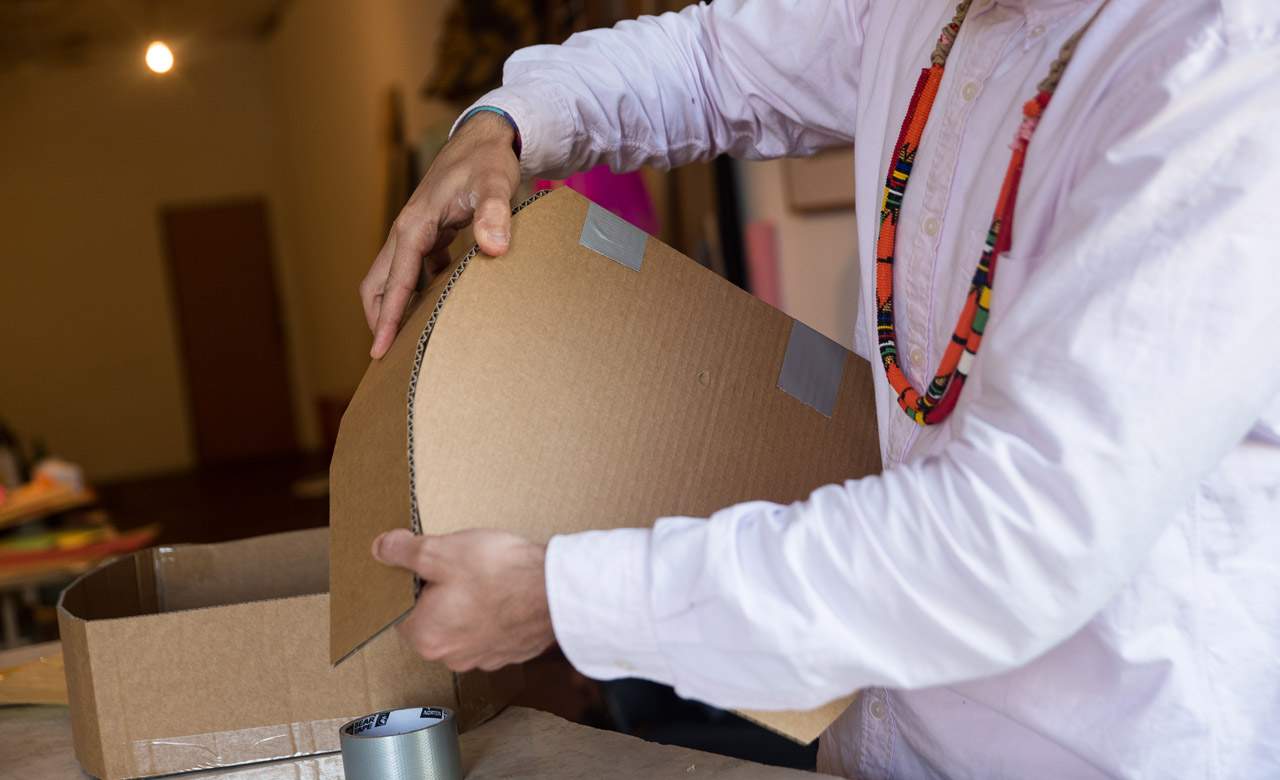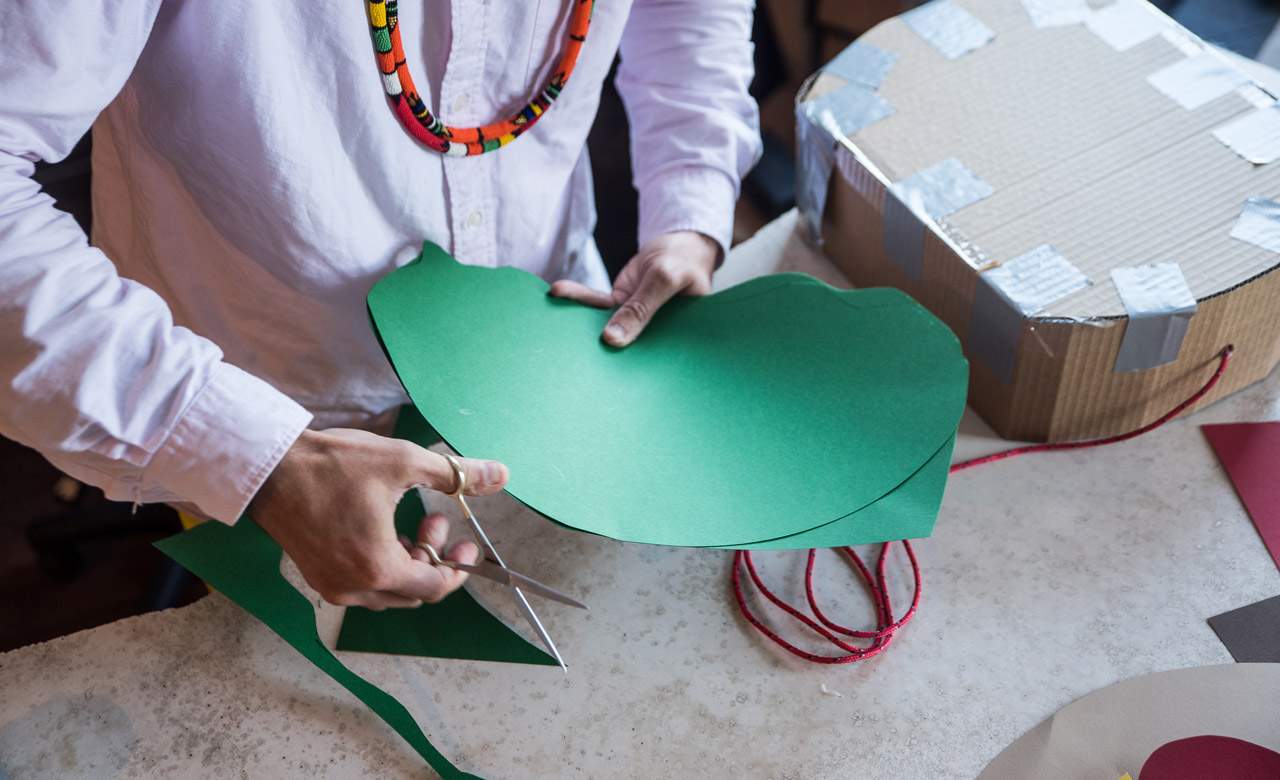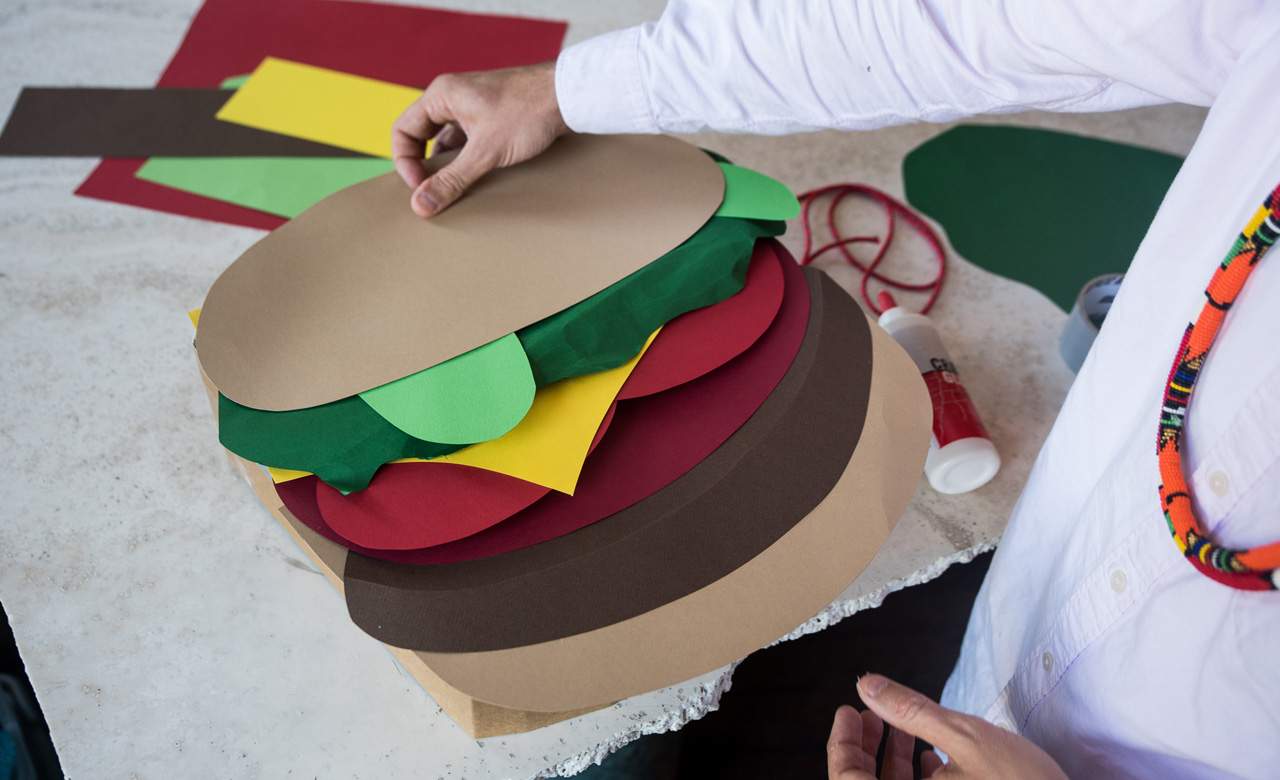 BURGER PINATA
When was the last time you whacked a piñata? It's fun, and even more fun when your piñata is shaped like a novelty version of your favourite food. This one is a little more tricky, so Benja has kindly drawn up some templates of the shapes you'll need to cut out to make your burger ingredients out of coloured cardboard. Print off the PDF in A3 and trace. Easy.
You'll need:
Thin cardboard (in the colours of your burger ingredients, and A3 size), thin corrugated cardboard, tape, scissors, glue, lollies, string.
Method:
Cut out your coloured cardboard into the shape of lettuce, tomato, burger bun and any other ingredients you want to pop in your burger.
Use four strips of corrugated cardboard (about 15cm wide) and tape to make a square frame. Place a large piece of corrugated cardboard over the top, so it resembles a shallow open box. Glue your pieces of coloured cardboard to the box — it should now look like a burger.
Flip the box over and fill it with lollies. Then, cover the box with a piece of thinner cardboard and tape it together. If you want to make it a little easier on your guests, you could glue this piece down instead of taping it, so it comes apart easier when you start to smash. Pop a piece of string onto the top and hang.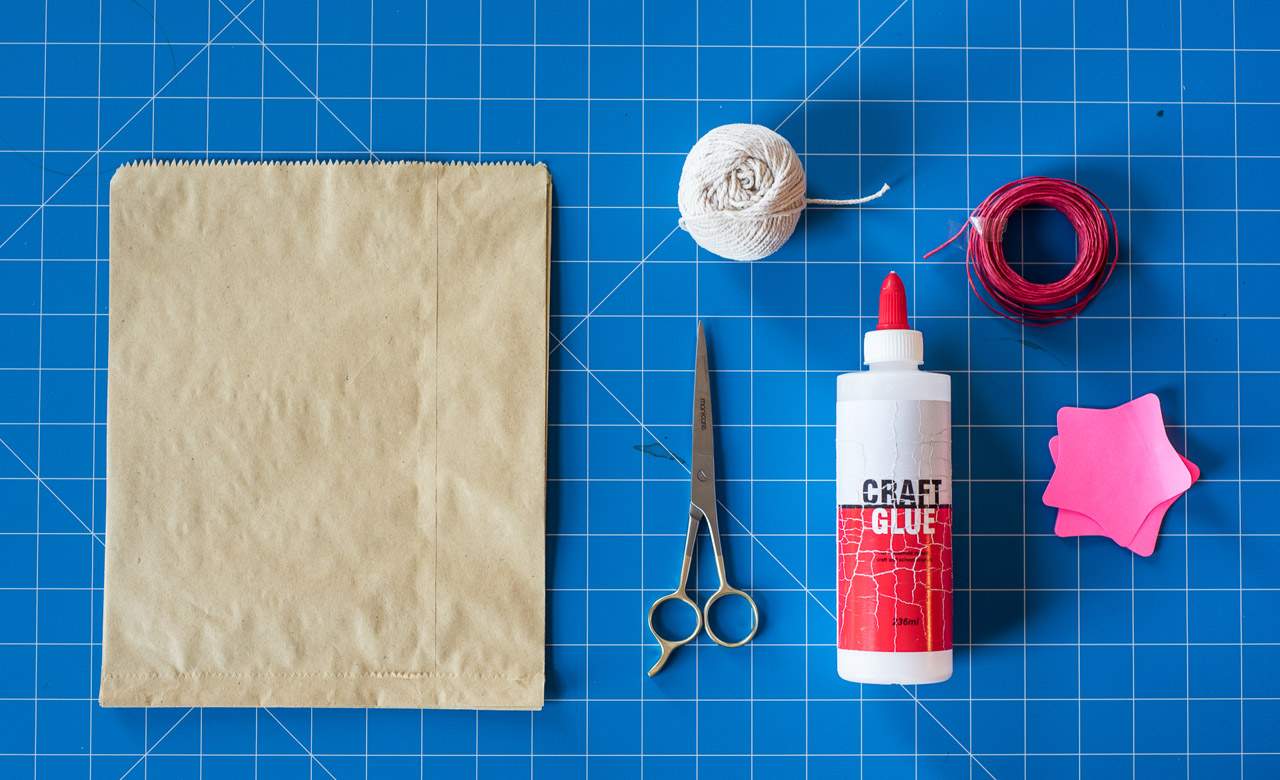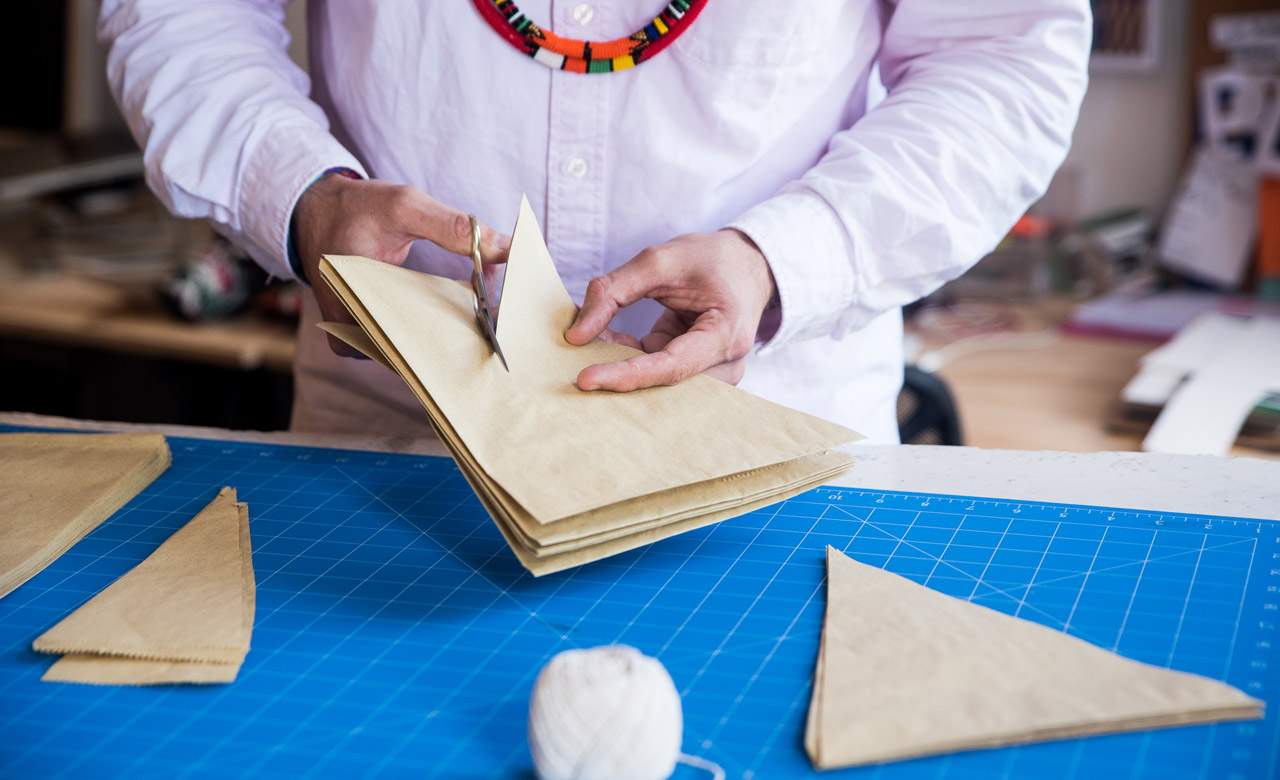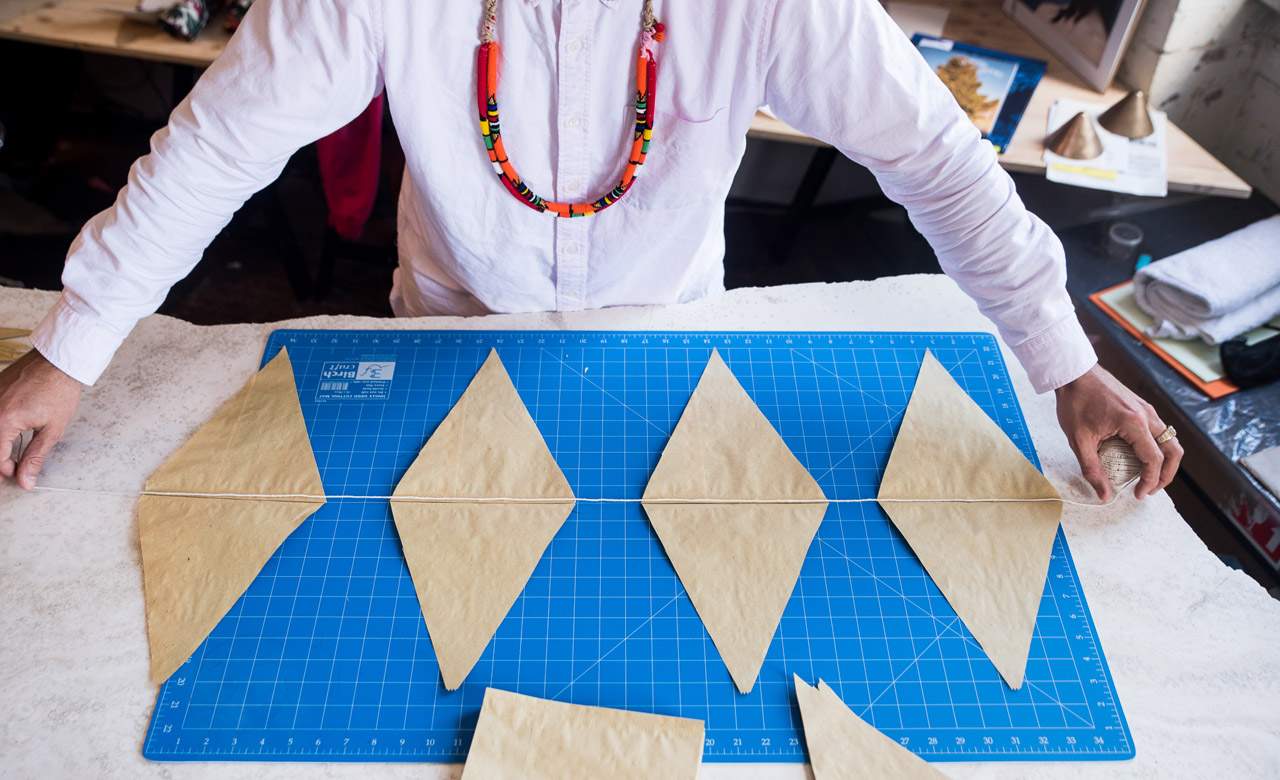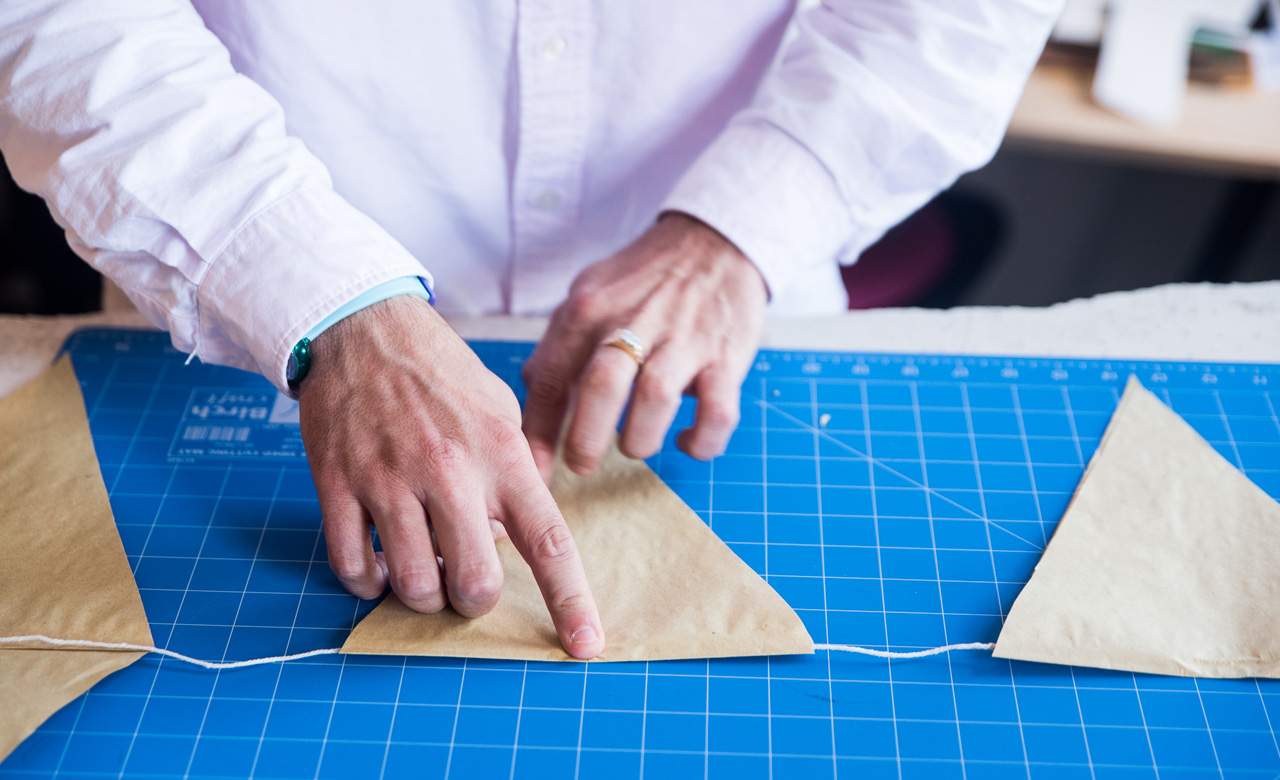 SANDWICH BAG BUNTING
This brown paper bag bunting is the easiest backyard decoration you'll ever make. Who knew that some scissors and string could turn the humble sandwich bag into a classy decoration for your backyard?
You'll need:
PVA glue, scissors, string, brown paper sandwich bags.
Method:
Grab yourself some brown paper sandwich bags from your local supermarket (they'll set you back a maximum of $2 — cheapest project you'll ever do). Cut each bag into a triangle shape like the one above, making sure that the 'seam' of the bag isn't at the triangle's point.
Place a long piece of string inside the fold and glue it there. Repeat, repeat and repeat until your bunting has reached the length you want it to be.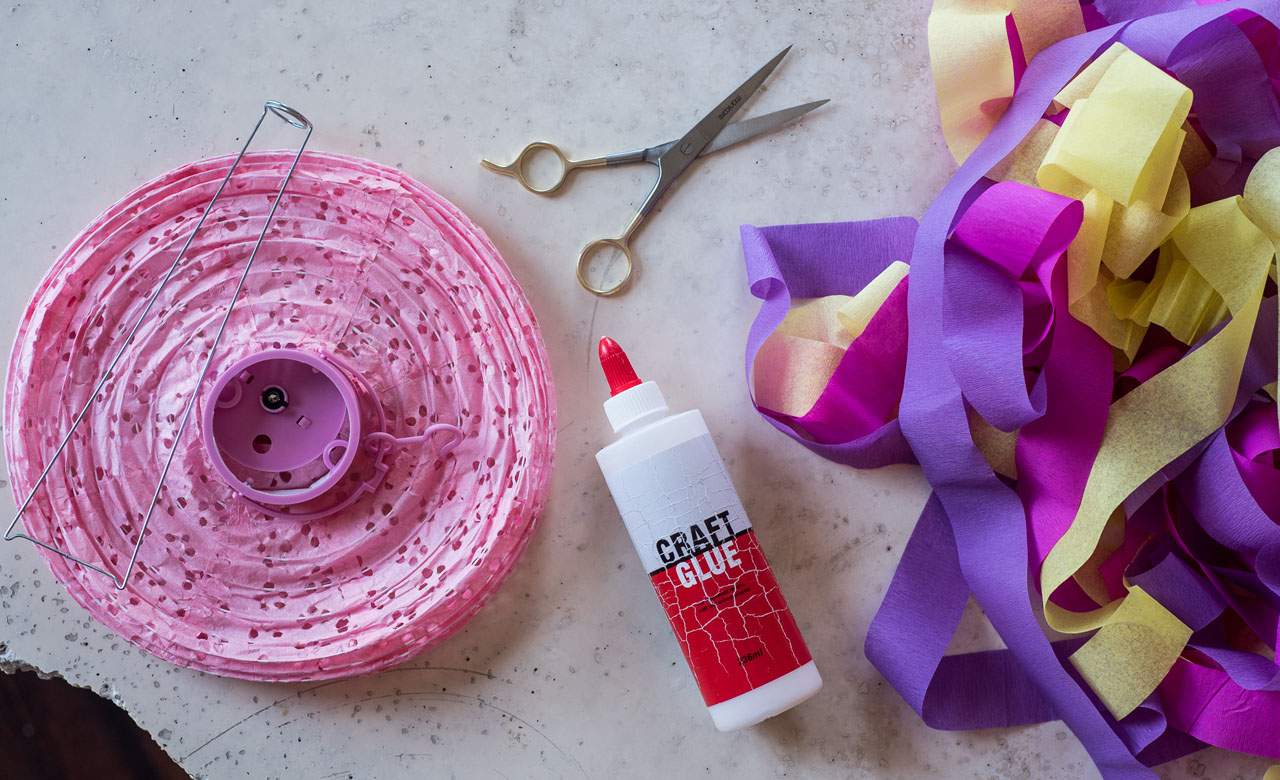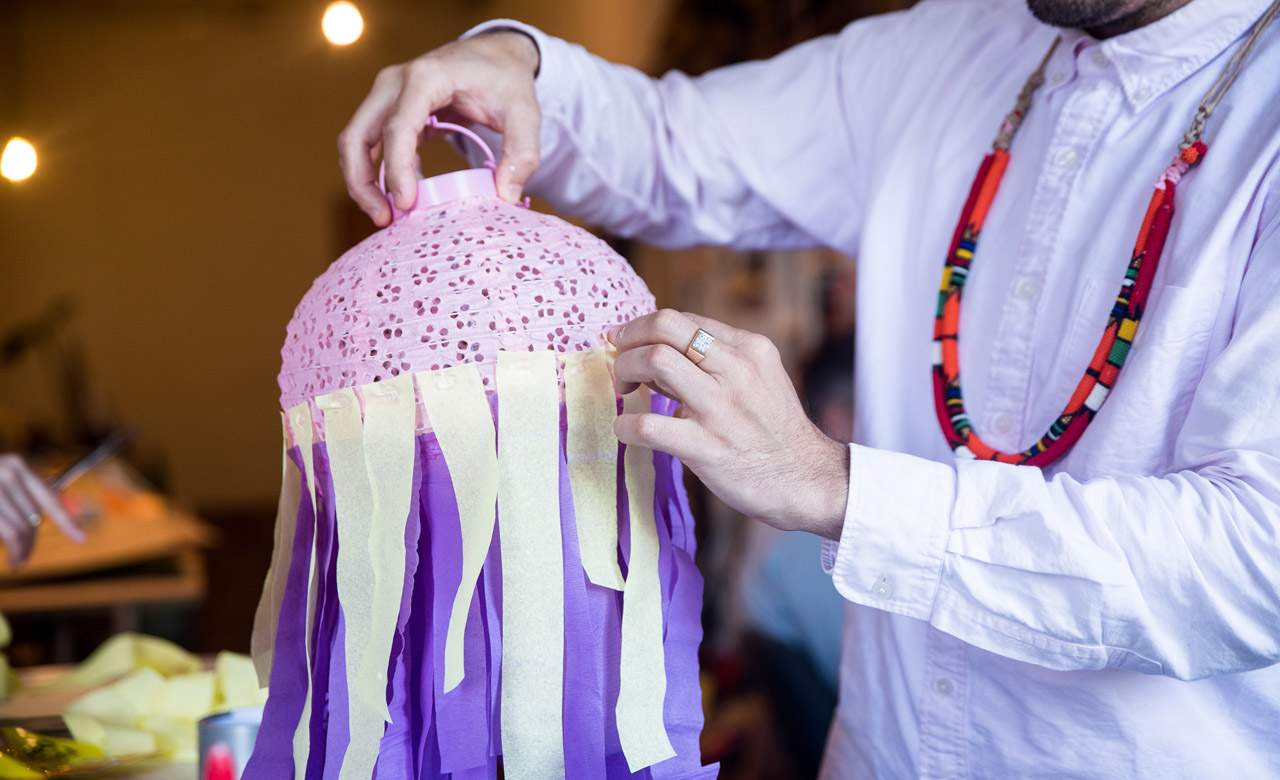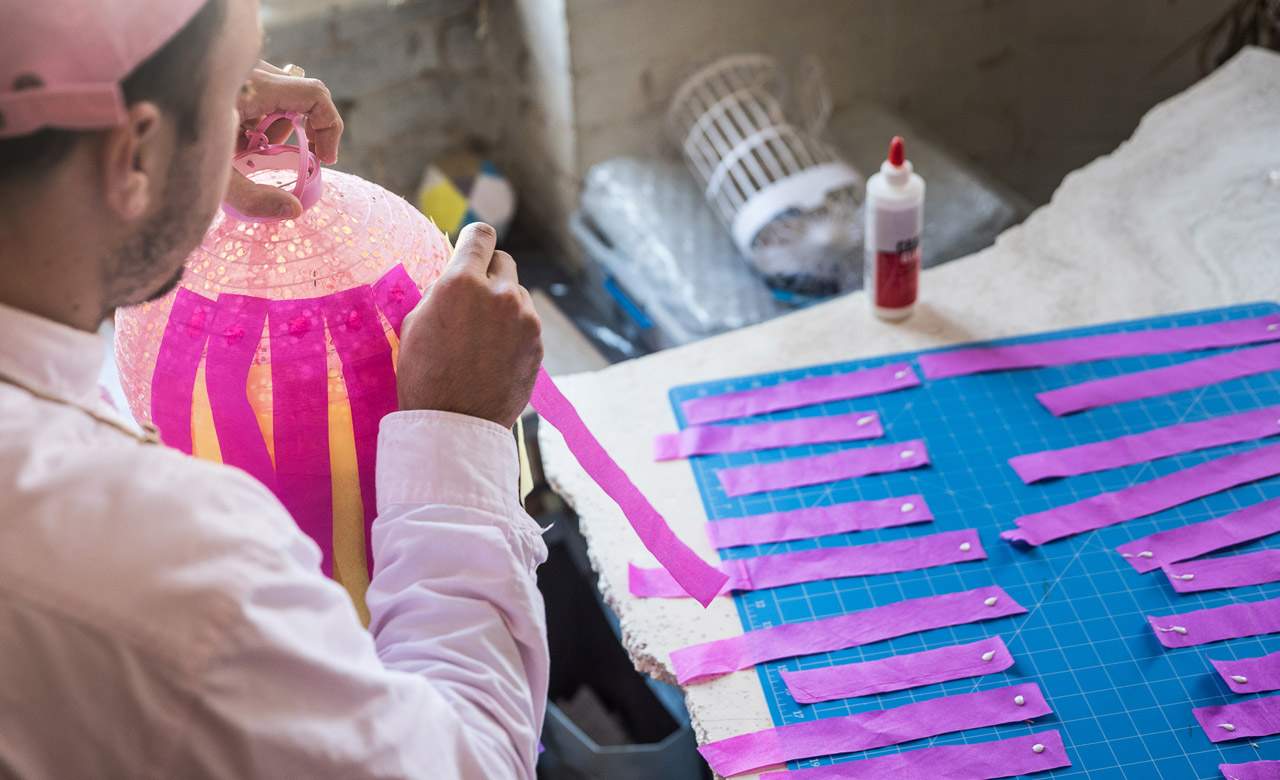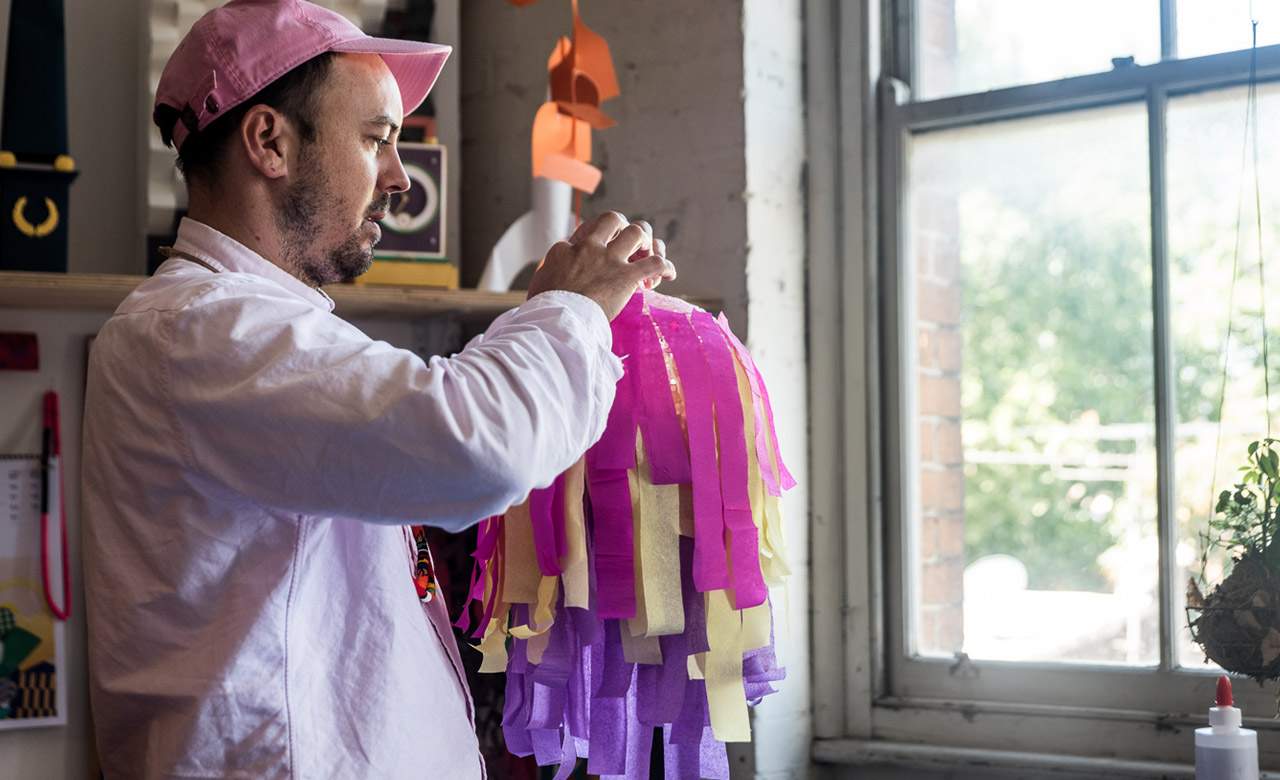 A LANTERN OF STREAMERS
This is a simple way to spice up those cheap paper lanterns most people have in their backyards. It's colourful, looks like a jellyfish and blows in the wind. Make multiples and hang them in a row for maximum effect.
You'll need:
A cheap lantern from a discount store, string to hang it up, glue, scissors, three colours of streamers.
Method:
Cut the three colours of your streamers into pieces, all different lengths.
Glue the top of each piece of streamer around the lantern in layers, starting from the bottom and repeating until the whole lantern is covered.
Enjoy your summer afternoons with the new low-carb Heineken 3 — we're helping you make the most of them.
Images: Kimberley Low.
Published on October 26, 2016 by Kelly Pigram