Ten Sydney WorldPride Events Worth a Trip to the Harbour City That You Can Still Nab Tickets To
From multi-day party programs to appearances by Kylie Minogue and Kelly Rowland, these events will have you booking last-minute flights to Sydney.
The first WorldPride to ever be held in the southern hemisphere is upon us, boasting more than 300 shows, gigs, exhibitions and parties, and taking over Sydney across 17 days from Friday, February 17–Sunday, March 5. On the program: everything from art exhibitions and film festivals to dance parties and big-name international headliners, in one helluva jam-packed festival.
We've pulled together a list of ten events popping up throughout the festival that feature once-in-a-lifetime lineups or celebrate LGBTQIA+ pride in their own unique way. From the long-awaited return of the annual Mardi Gras parade to its spiritual home through to multi-day party programs, these are the cream of the crop that will have you considering last-minute flights to Sydney.
Explore our picks for the best WorldPride events this massive program has to offer.
LIVE AND PROUD: SYDNEY WORLDPRIDE OPENING CONCERT
Who else to open the Southern Hemisphere's first WorldPride than Australia's pop princess Kylie Minogue? Sydney shall be so lucky, with the iconic hitmaker taking to The Domain for a blockbuster concert kicking off the festivities on Friday, February 24.
But, it doesn't end with Kylie. Live and Proud will also feature appearances from Charli XCX and Jessica Mauboy, with local legends Casey Donovan and Courtney Act on hosting duties. If you can't be there in person, the performance will be broadcast live nationwide on the ABC as well.
MARDI GRAS PARADE
One of Sydney's biggest nights of the year is returning in a massive way in 2023. Not only is this Mardi Gras parade the event's 45th anniversary, as well as its return to Oxford Street, but it's also part of WorldPride. It's all happening on the streets of Darlinghurst on Saturday, February 25. The theme: gather, dream, amplify.
All of the colourful floats and community groups the parade is known for will begin to march from 6pm, with the parade continuing until 11pm. Expect more than 12,500 marchers and 200 floats throughout the five-hour celebration of the LGBTQIA+ community.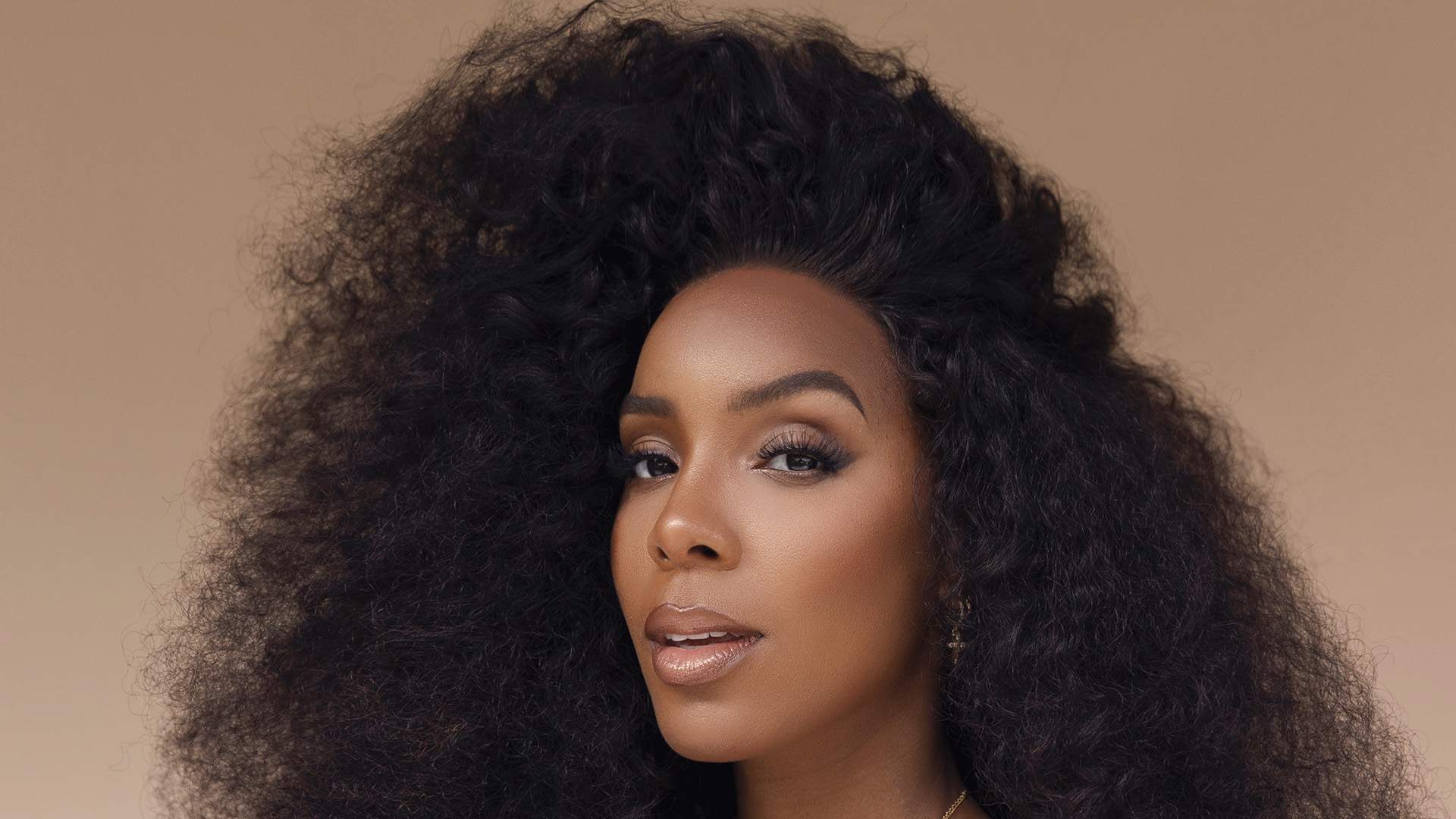 DOMAIN DANCE PARTY
Two days after Kylie takes to The Domain, another megastar will arrive, with Kelly Rowland headlining DJ Dan Slater's Domain Dance Party. DJ Suri and DJ Isis Muretech will also be on the decks, but the big star is clearly the former Destiny's Child member, who'll work through tracks from across her career.
Fancy getting sweaty on the dance floor with 10,000 people? That's what's on offer on Sunday, February 26, with Rowland, the DJ lineup, onstage dancers and surprise acts all providing good times.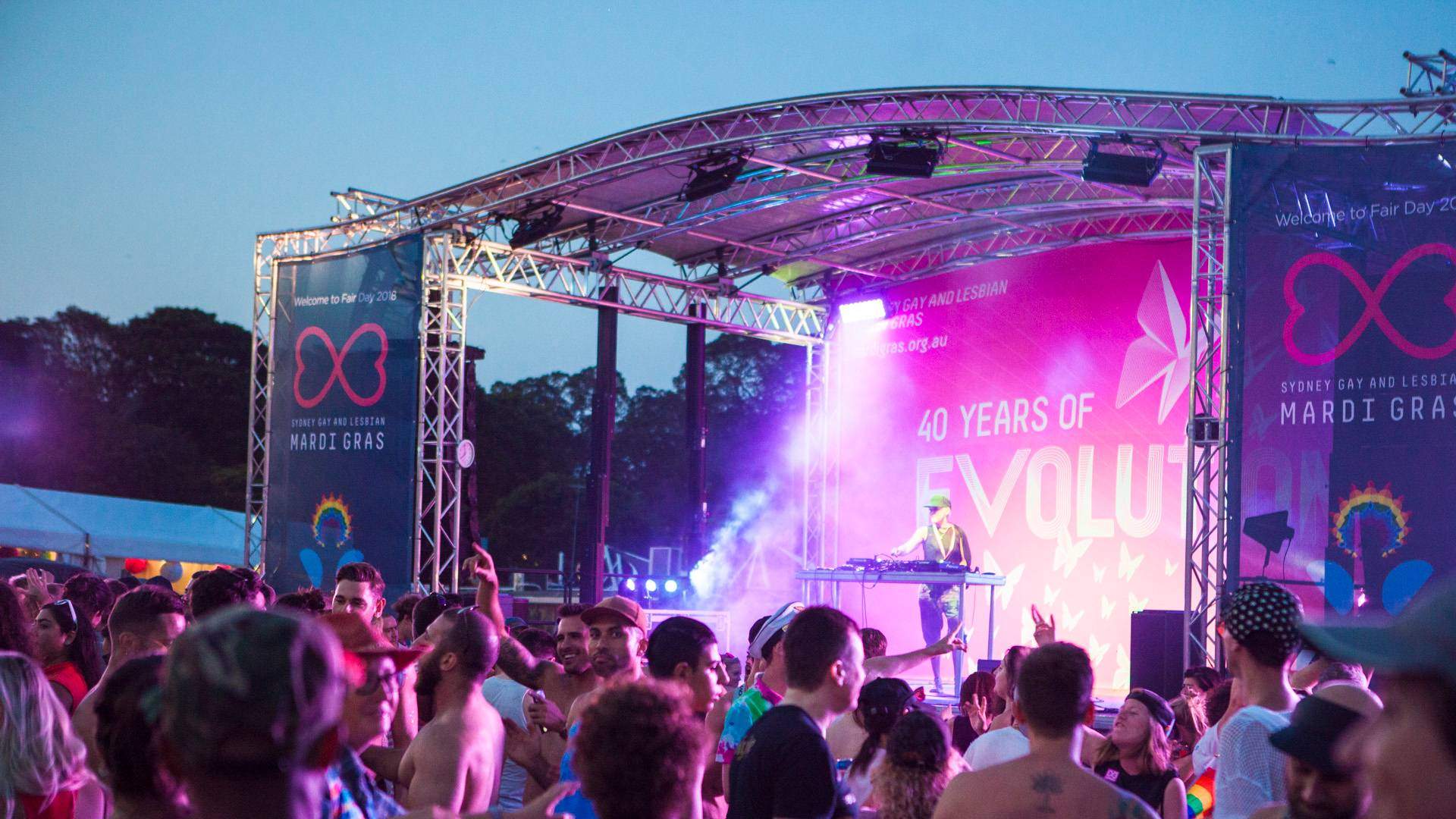 MARDI GRAS FAIR DAY
Fair Day is traditionally one of the first events of Mardi Gras each year, but in 2023 it's going one better: happening on Sunday, February 19, it's also the first major event of WorldPride. Get ready for a family-friendly, pup-friendly, eco-glitter-friendly day in Camperdown's Victoria Park that's inclusive, relaxed and free.
This year's Fair Day will feature a fancy dress competition for dogs, over 300 market stalls, pop-up bars, a main stage with leading queer performers in Australian music, plus the chance to shine brightly with your nearest and dearest chosen family. Highlights from the performance lineup include Eurovision champion Conchita Wurst, a Sissy Ball vogue showcase, The Buoys, Nana Miss Koori, Carla Wehbe, Jamaica Moana and Latifa Tee — plus pop-up bars from the likes of Archie Rose and Squealing Pig.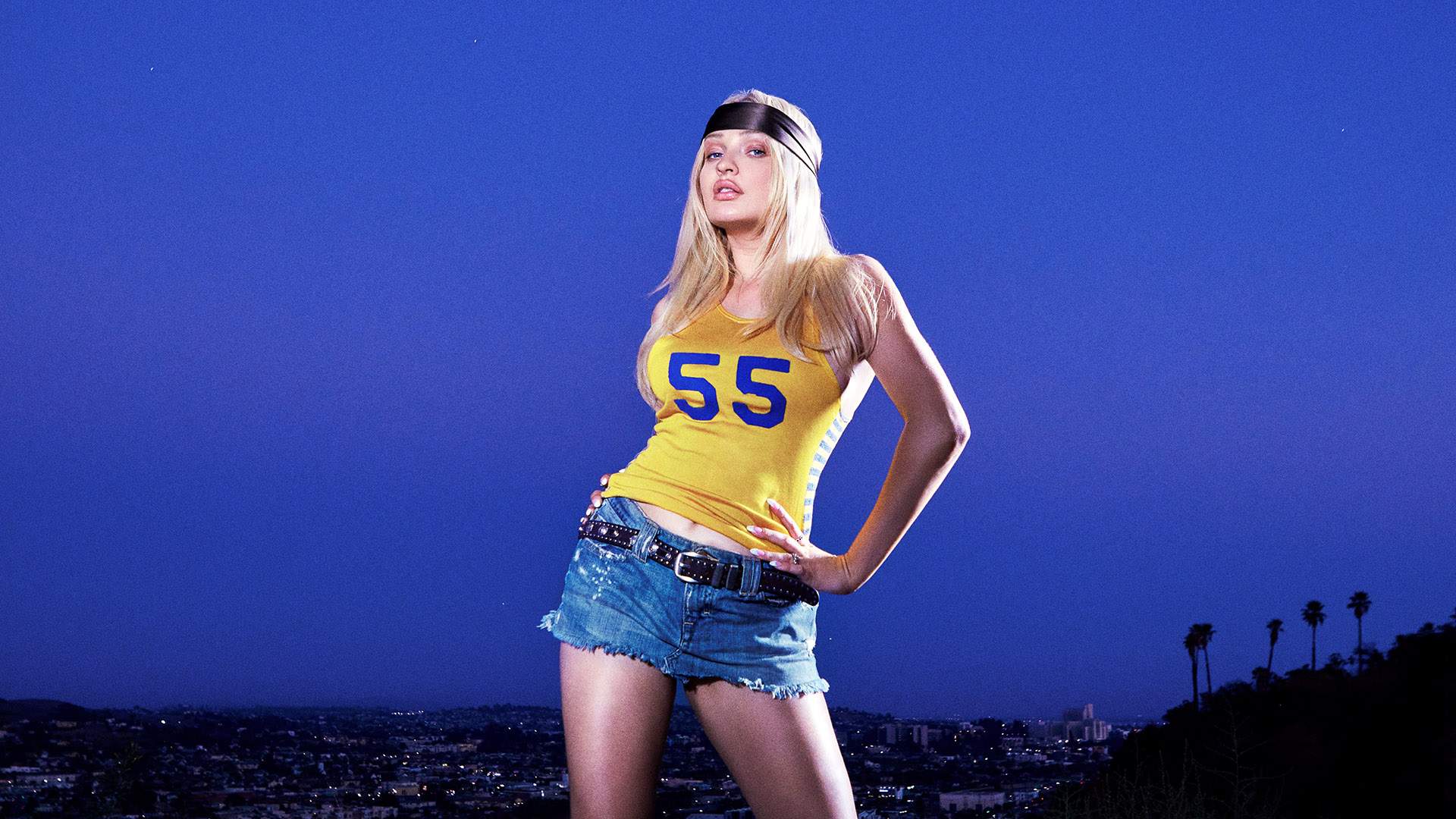 RAINBOW REPUBLIC: SYDNEY WORLDPRIDE CLOSING CONCERT
While we'd love the celebrations to continue year-round, nothing lasts forever, and WorldPride will be coming to an end on Sunday, March 5 — but not before one last pop-filled party. Wrapping things up will be Rainbow Republic, another hit parade in The Domain featuring German pop star Kim Petras.
Joining the 'Unholy' and 'Coconuts' hitmaker is MUNA, G Flip, Peach PRC, Alter Boy, BVT and Vetta Borne. Keiynan Lonsdale (Love, Simon, The Flash, Eden) will also be performing and taking to the stage between acts on hosting duties.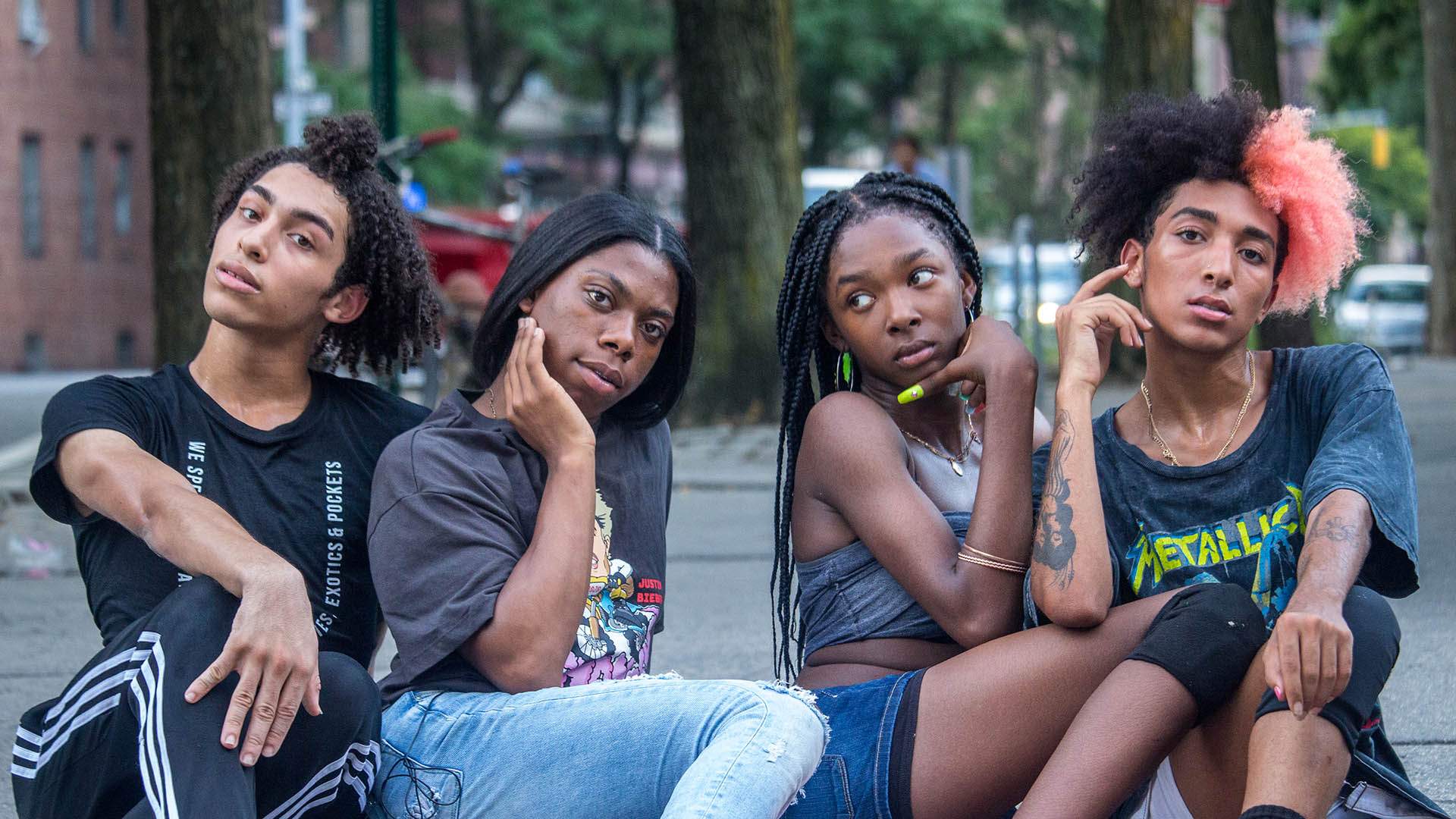 MARDI GRAS FILM FESTIVAL
The annual Mardi Gras Film Festival returns with a bumper edition celebrating both WorldPride and its own 30th anniversary. Fans of queer cinema, rejoice: this annual Sydney film fest is screening 166 films at eight venues around the city, running from Wednesday, February 15–Thursday, March 2.
MGFF highlights include All the Beauty and the Bloodshed, 2022's Venice Film Festival Golden Lion-winning documentary about queer artist Nan Goldin, her life and career, and her battle against the billionaire Sackler family — plus closing night's The Venus Effect, with the Danish movie about two young women in love enjoying its Aussie premiere. The full fest program includes 100-plus sessions in cinema, outdoors and on-demand, alongside panel discussions, workshops, networking events and parties. Plus, there's an online component showing 21 movies nationwide.
DAY FOR NIGHT: THE PLEASURE ARC
Festivalgoers should prepare their endurance for The Pleasure Arc, a 24-hour party packed with incredible talent set to immerse attendees in an extravagant queer utopia. Enjoy some of Australasia's best queer artists including House of Sle, House of Silky, Marcus Whale, Basjia Almaan and imbi during the opening weekend of the festival across Saturday, February 18–Sunday, February 19 at Carriageworks.
In charge of keeping the tunes rolling during the overnight extravaganza will also be the Your Pleasure DJs, meaning there won't be a dull moment across the non-stop party.
MARRI MADUNG BUTBUT
Also at Carriageworks is Marri Madung Butbut (Many Brave Hearts): Sydney WorldPride First Nations Gathering Space. This six-day program from Thursday, February 23–Tuesday, February 28 celebrates Indigenous LGBTQIA+ artists and communities. Kicking off the festivities is a free-to-attend opening night party, the Djarraba Disco, featuring some of Eora and Naarm's best performance artists lighting up the dance floor.
From there, you can head along to 11 different free events and several ticketed pop-ups ranging from variety shows to heartfelt plays. "Marri Madung Butbut is a place where everyone is welcome to experience the rainbow heart of the oldest surviving culture on the planet," explains Festival Creative Director Ben Graetz.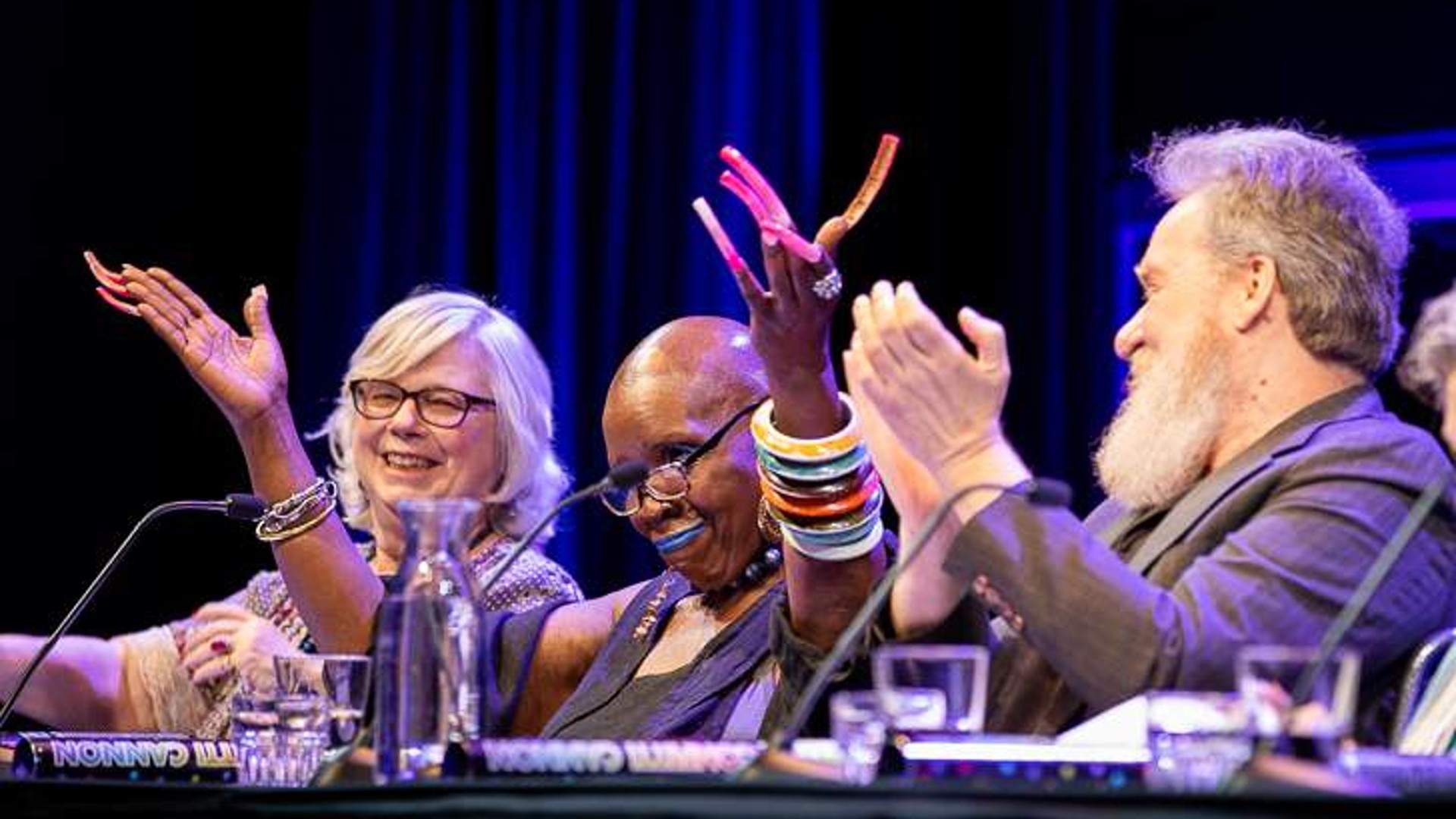 ALL THE SEX I'VE EVER HAD
We've all heard of the saying "the older you are, the wiser you are" — and in this case it stands true. It is common knowledge that we can glean so much from our elders with their breadth of experience. So when it comes time to learn about experiences pertaining to love, romance and sex, who better to ask than the ones with the most expertise? Strap in — or on — for a wild ride, as All The Sex I've Ever Had returns to Sydney completely revamped for WorldPride.
The Darlinghurst Production Company has teamed up with Canada's Mammalian Diving to bring an LGBTQIA+ edition of the hugely successful, 90-minute tell-all production back to Sydney. From Tuesday, February 21–Friday, February 24, plus a 5pm show on Sunday, February 26, you can draw upon the wisdom of queer local senior citizens at the Eternity Playhouse Theatre. You'll also experience the climaxes of truly raw storytelling as these generous elders recount some of the highest highs and lowest lows when it comes to dating, relationships and sexuality.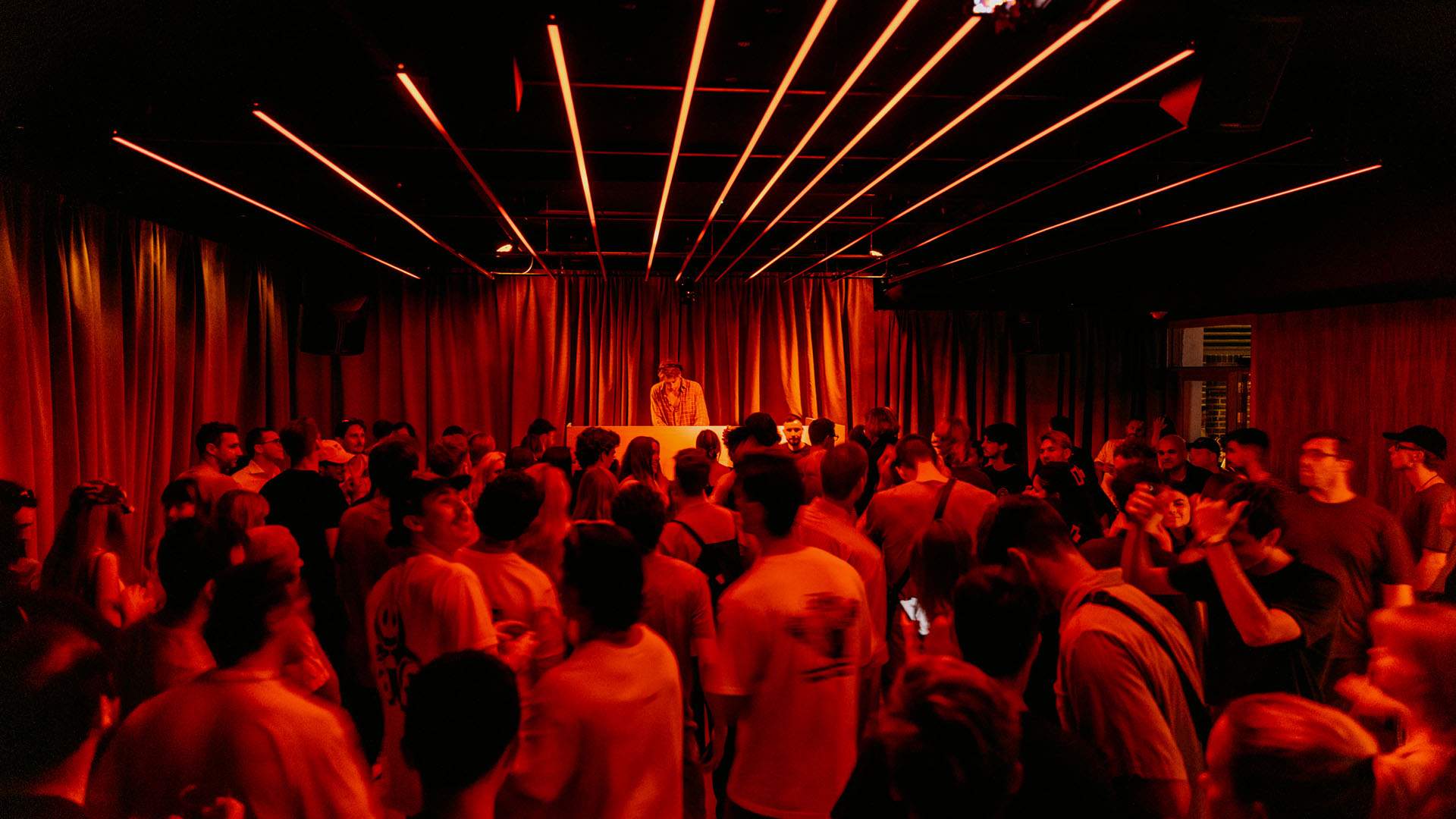 THE ABERCROMBIE WORLDPRIDE PROGRAM
Following years of lockouts and lockdowns, the dance floor has finally made an emphatic comeback in Sydney. Part of this return is the reopening of storied nightclub The Abercrombie, which is making full use of its 24-hour license and multiple dance floors for WorldPride by rolling out a stacked program of parties. Curated by DJ Kate Monroe and party-starter Xander Khoury, the program runs from Friday, February 17–Sunday, March 5, and enlists the help of party crews like Heaps Gay, Kerfew, Fur Ball and the Queer House Collective to bring together three weeks of packed dance floors, thumping bass and joyous energy.
From full-venue takeovers and post-parade kick-ons raging until 8am to rooftop recovery brunches, this lineup has packed in as much dance music and good times to WorldPride as possible. The entire program features plenty of free events as well as a few ticketed nights — and all events are free for drag performers and First Nations attendees.
Sydney WorldPride runs from Friday, February 17–Sunday, March 5 — for information, or for tickets, head to the event's website.
Concrete Playground Trips
Book unique getaways and adventures dreamed up by our editors