ARTS & ENTERTAINMENT
Australia's Biggest Harry Potter Store Has Opened in Melbourne
The magical 500-square-metre store even has its own Platform 9 3/4.
Muggles, something very magical has landed in Melbourne. While the city has already had a wizarding hotel, a Harry Potter escape room, a magical train trip and a potion-filled rooftop bar, it seems our love for The Boy Who Lived is insatiable — because, the country's biggest Harry Potter shop has today swung open its magical doors and started welcoming in wizards, witches, goblins, centaurs and even mere muggles.
Located on the basement level of Myer Melbourne on Bourke Street, the 500-square-metre store is home to a Platform 9 3/4 — so you can finally achieve your dream of heading off to Hogwarts, even if you're much older than 11 — and an Ollivanders with over 20 different wands. As the store is a collaboration between Myer and Warner Bros, it's also home to tonnes of official merchandise, homewares, apparel, stationery, toys and more.
We're told there's a heap more 'photo opportunities' from The Wizarding World, and Lego, too — so bring your smartphone and a patient mate.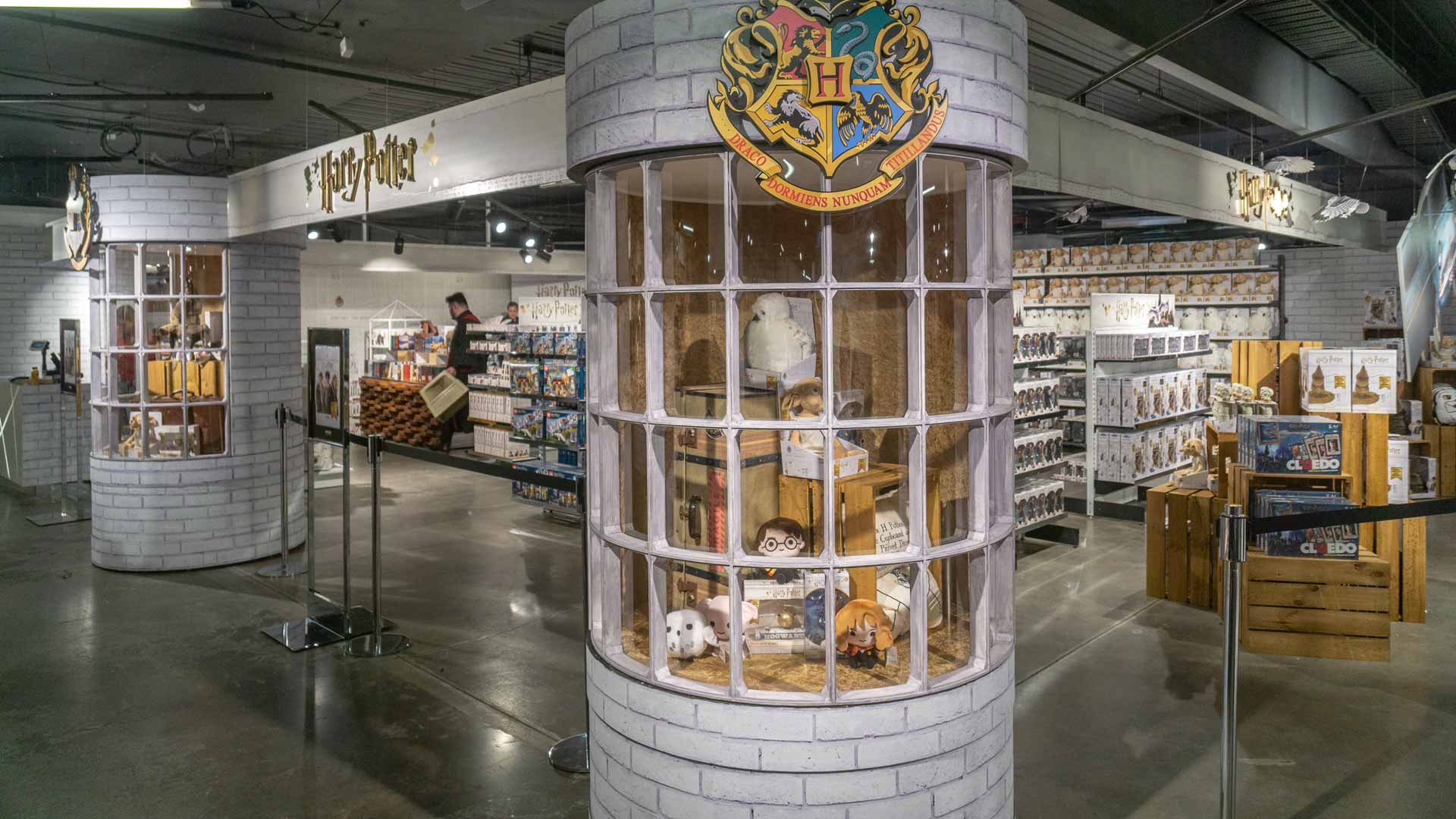 JK Rowling's Harry Potter and the Cursed Child theatre production is still playing at Princess Theatre and you'll be able to snag tickets for that here, too, at a dedicated booth. And to celebrate the Harry Potter at Myer store's opening, the play's cast performed hit track 'Wand Dance' on Bourke Street at midday on Friday, October 18.
Of course, the opening of the Harry Potter store coincides with the lead-up to another magical event (which is, mind you, only ten weeks away), so we're sure Myer and Warner Bros are hoping to collect a few galleons from muggles doing their Christmas shopping. But, we're not complaining — the more Harry Potter, the better.
The Harry Potter at Myer store will be disappearing — evanesco! — in December 2020, so we suggest if you're located interstate, to book in a trip to Melbourne ASAP.
Find Harry Potter at Myer at the basement level, Myer Melbourne, 314–336 Bourke Street. It's open Monday–Thursday 9.30am–7pm, Friday 9.30am–9pm, Saturday 9.30am–7pm and Sunday 10am–7pm. 
Updated on October 18, 2019.
Published on October 14, 2019 by Samantha Teague