FOOD & DRINK
The Best Fish and Chips in Brisbane
Some of the best fish and chips in the city, no dreaded stodge in sight.
As far as takeaway staples go, fish and chips can seem pretty run-of-the-mill. When all you've really got to work with is a piece of fish and a potato, it's hard to reinvent the wheel. That doesn't stop people from trying, however, and there are some Brisbane restaurants that have a lot to show for their efforts. Whether they attempt subtle variations of the classic combination or just hone a traditional craft to the point of excellence, the restaurants on this list serve up some of the best fish and chips in the city, no dreaded stodge in sight.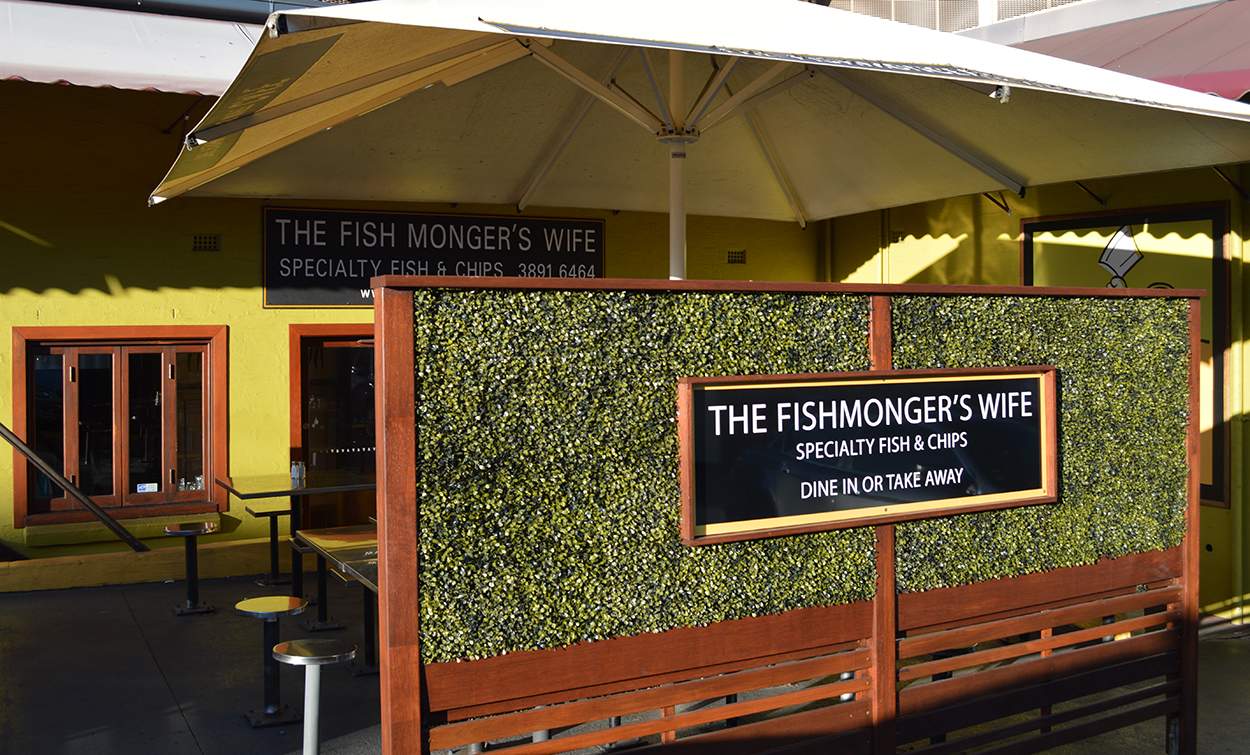 Mention The Fishmonger's Wife to an eastsider and you will be met with coos of approval and appreciation. It has won a spate of 'best fish and chip shop' awards on the state and national levels and it's no surprise. The beer battered fresh king snapper is particulrly good – the batter not too heavy – and reasonably priced for what you get.
6/83-93 Lytton Rd, East Brisbane 4170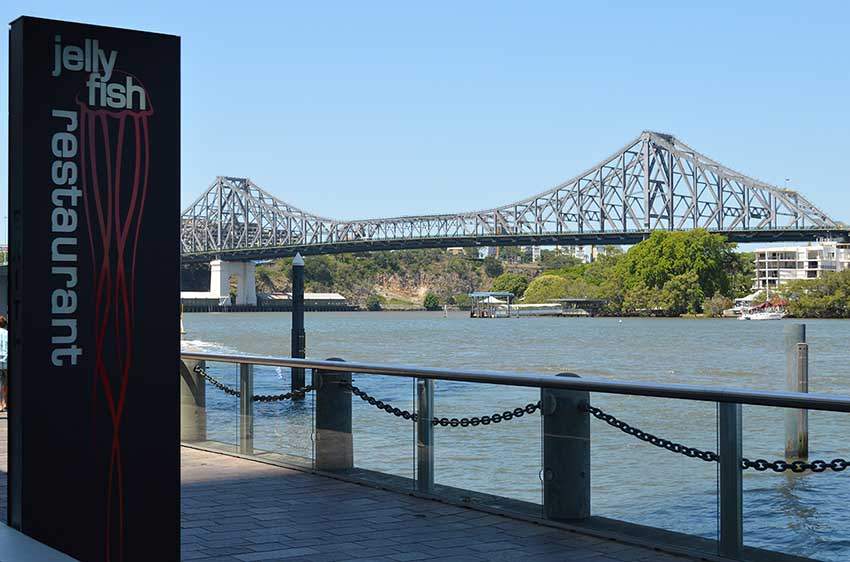 At Jellyfish, in addition to oven baked or grilled fish, you can get soda, beer, saffron, curry or gluten free batters, or Szechuan pepper, parmesan, sesame seed, citrus & dill or panko crumbs. For sides, get the chips with malt vinegar or shoestrings and aioli or fried potatoes with smoked jalapeno mayo, and you're all set for fish and chips by the river. They don't do takeaway, but why would you want to given the view.
123 Eagle St, Brisbane 4000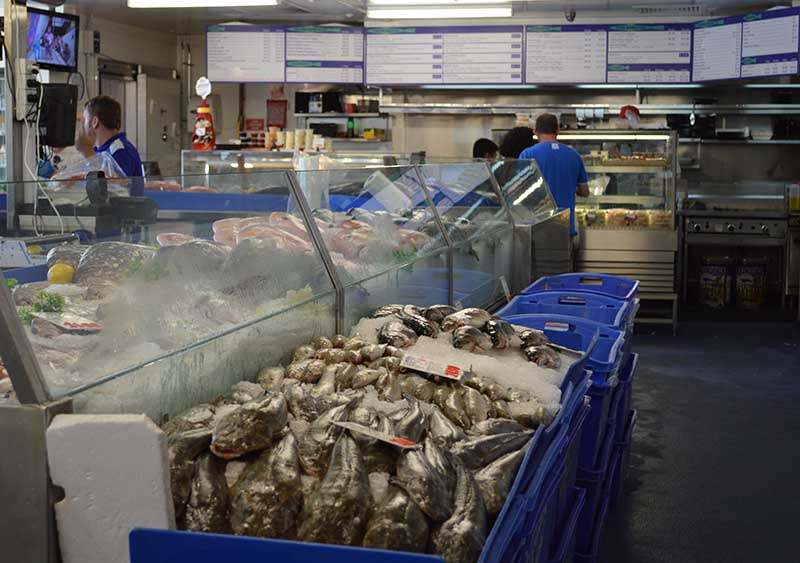 The Fish Factory inspires much affection amongst locals, having successfully weathered rain and fire (literally). Their fresh seafood market is a reliable go to for many. Their cooked takeaway options are similarly dependable.
363 Lytton Rd, Morningside 4170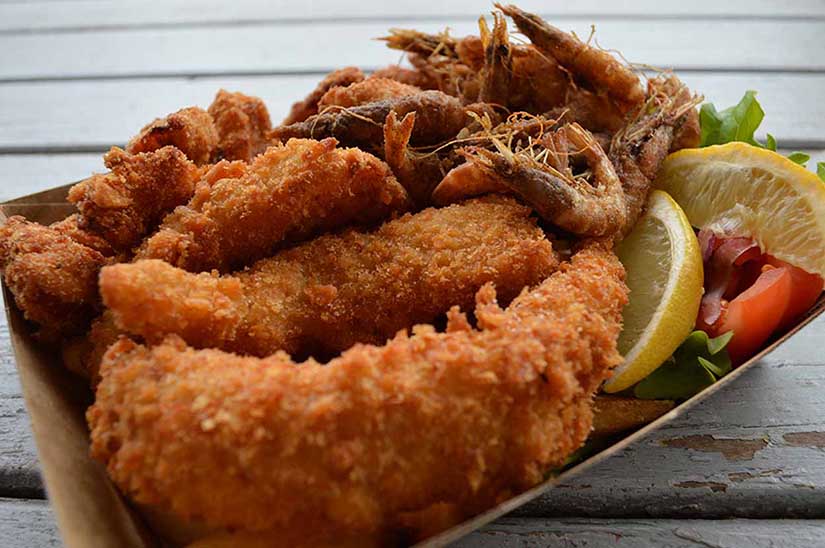 Good for you, good for me, good for the sea: this is Swampdog's mantra. Make no mistake, eco-consciousness is not a passing affectation at this South Brisbane restaurant – it seems to permeate every aspect of their business. The fish they serve is local and mindfully sourced and their atypical selection of seafood is brought to life through a considered and varied range of dishes.
186 Vulture St, South Brisbane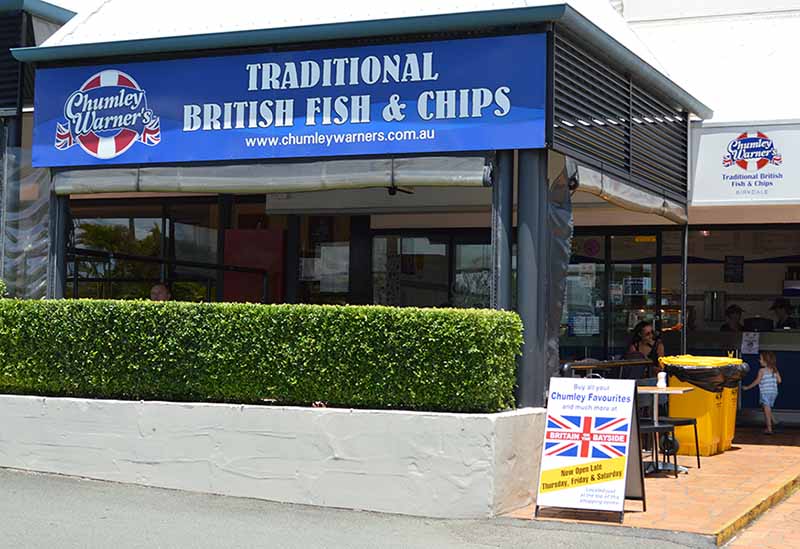 Being that they are a speciality British-style fish and chips shop, Chumley Warners has a few items in common with O'Connors: deep fried haggis for one. Their battered cod is good, but what sets Chumley Warners apart from other places on this list is their chips – not the crispiest by any stretch, but with an intense potato flavour and a home-style charm (kind of along the lines of Shannon's Potato Chips van – if you are fortunate enough to have sampled a cup).
8/190 Birkdale Rd, Birkdale 4159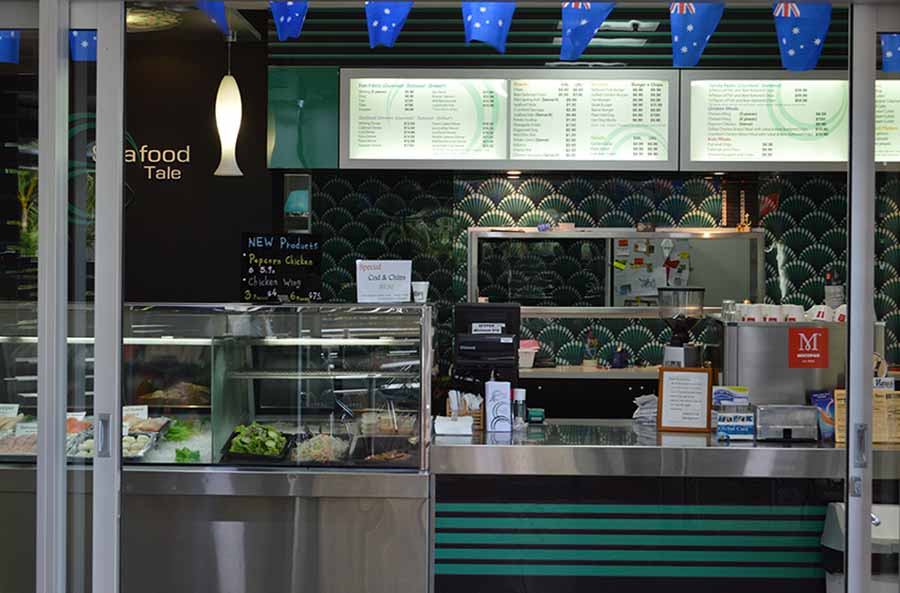 Seafood Tale is a bit more 'seafood café' than traditional fish and chip shop, which is a good idea given Chumley Warners is barely 10 metres away. It differentiates itself through clean, crisp flavours, as far as the nature of fish and chips will allow. A good choice if you like your fish and chips to look and taste a little more wholesome.
15/190 Birkdale Rd, Birkdale 4159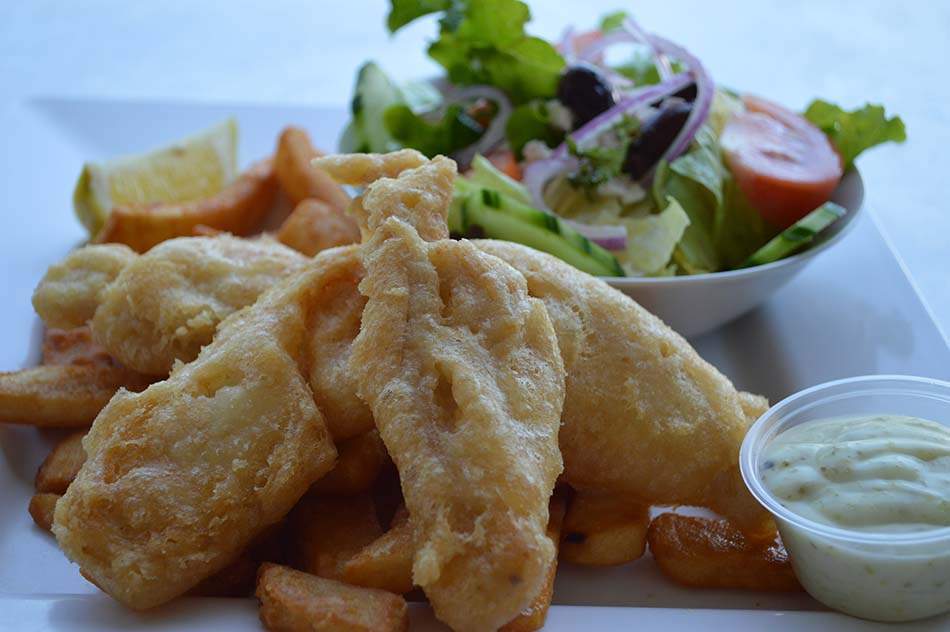 Right next door to Flute, the food at Blue Ocean Seafood is in stark contrast to its neighbour. Very highly regarded for their burgers, they also do well with the food for which they are named. The seafood is fresh, the batter very light, and the chips have spent the right amount of time in the deep fryer.
380 Cavendish Rd, Coorparoo 4151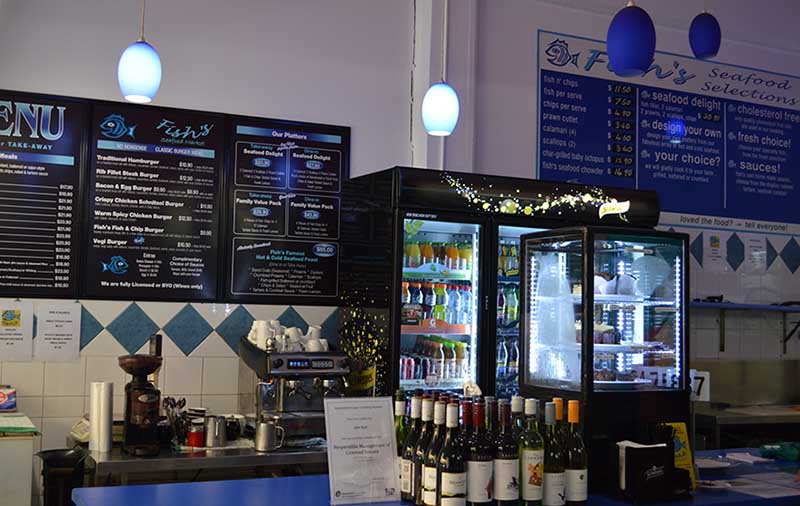 Teneriffe favourite, Fish's Seafood Market does its best to provide a welcoming dine-in atmosphere. Along with the basics they have a broad range of lavish seafood dishes. The basic fish and chips are good of course, but chances are if you visit, you'll be ordering the hot and cold seafood platter.
110 Macquarie St, Newstead 4006

View all Brisbane Restaurants.
Published on February 19, 2014 by Sophia Edwards