ARTS & ENTERTAINMENT
Woolloongabba's 133-Year-Old Princess Theatre Is Getting a Huge Revamp From The Tivoli Crew
It's Queensland's oldest-standing theatre, and it's set to become a music and arts hub with a 900-person auditorium, four bars and a cafe.
If you're a Brisbanite who hasn't ever visited Annerley Road's heritage-listed The Princess Theatre, you're definitely not alone. That'll change come August 2021, however, when the 133-year-old spot just past the Mater Hospital will reopen after a hefty makeover
The Woolloongabba venue is actually Queensland's oldest-standing theatre — and it'll soon be giving fans of live tunes and performances plenty of reasons to stop by. The Tivoli owners Steve Sleswick and Dave Sleswick have joined forces with local businessman Steve Wilson to snap up the building, and now they're revitalising it as part of their big future plans.
As they did with The Tiv back in 2016, the Sleswick brothers will help preserve and revamp The Princess, with an aim of turning it into Woolloongabba's new music and arts hub. So, you'll soon have a new must-visit spot just a stone's throw away from the CBD, South Bank and the Gabba — and Brisbane will gain a new live music venue in a part of town that's sparse on gigs otherwise.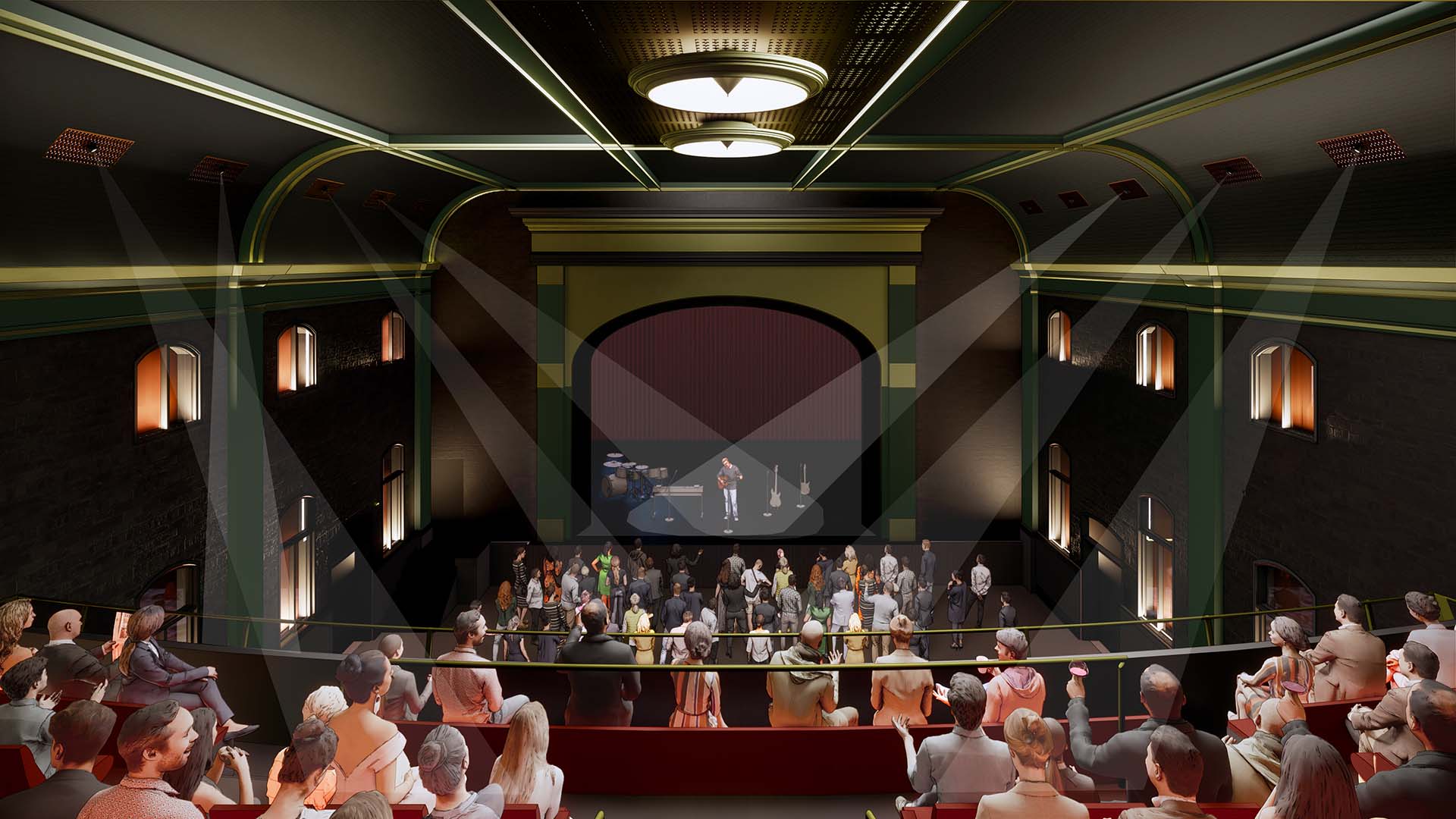 As part of the makeover, the eye-catching building will become home to a state-of-the-art auditorium that'll be able to welcome in 900 standing patrons, or sit a 500-person crowd — so expect concerts and shows aplenty to grace its lineup. Also in the works: four different bars, a public cafe and private event spaces, giving Brissie residents several reasons to drop in.
Princess Theatre's renovation will fit it out with a rehearsal room, co-working creative office and workshop space, too, plus an outdoor courtyard. And, it'll see visual theatre company Dead Puppet Society call it home, using it as its base and a workshop and gallery space.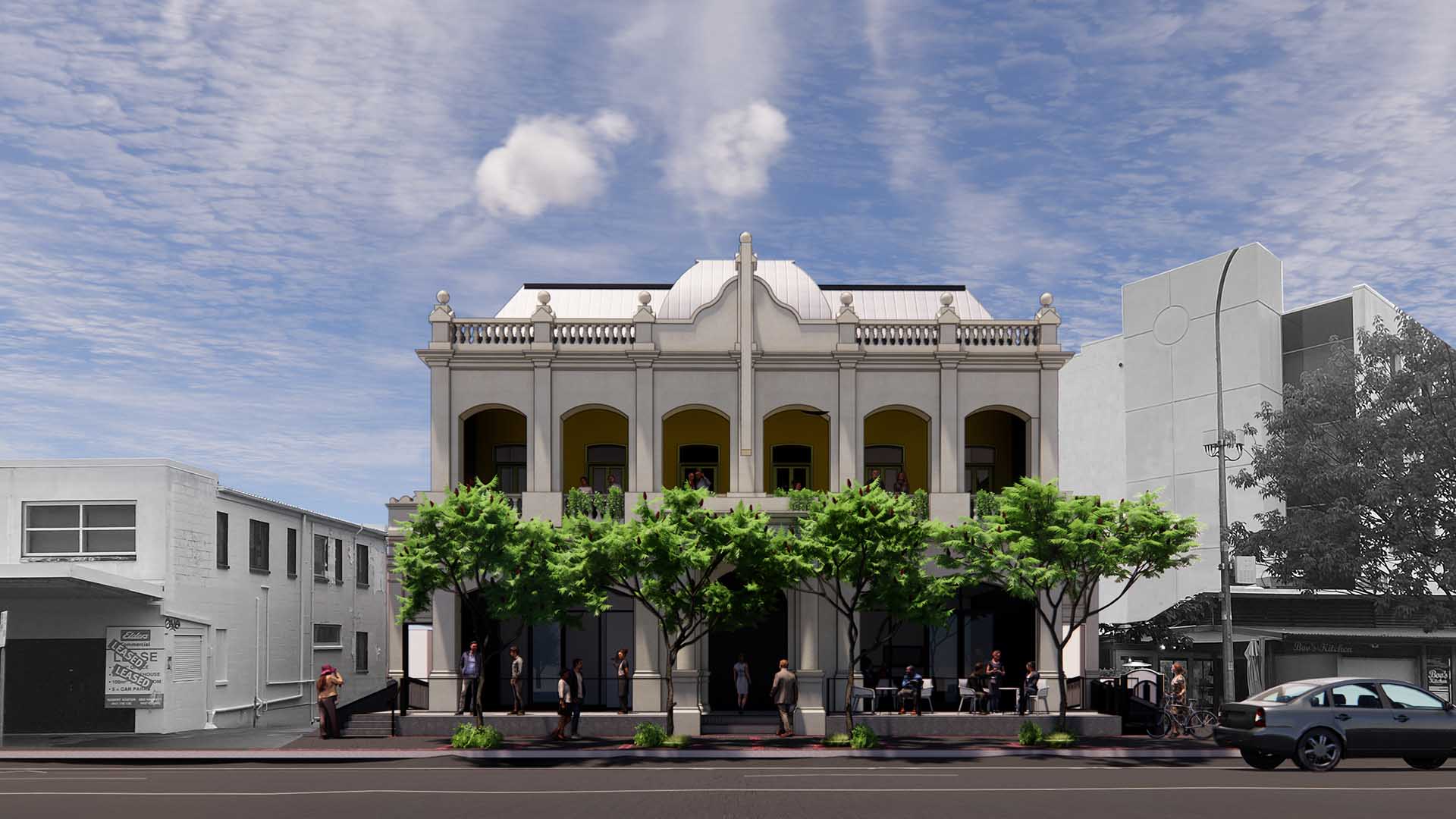 As for what you can expect to check out come August, the venue's relaunch program will be announced in mid-May, spanning music, contemporary performance, programming for families and younger audiences. In a statement, Dave Sleswick revealed that The Princess Theatre will share "the same independent spirit as The Tivoli and will have live music at its heart, providing a home for Brisbane and Queensland artists, musicians and entertainers, as well as those from throughout Australia and across the world."
"The Princess was created as a theatre in 1888, originally known as the South Brisbane Public Hall. We feel it's vital for us to reclaim the building for Brisbane's vibrant world-class arts sector and return it to the community to be used as it was originally intended," he continued.
Works are currently underway, courtesy of architecture firm JDA — who also helped revitalise the Elizabeth Picture Theatre — plus interior designer Sophie Hart and builder Herron Coorey.
Find The Princess Theatre at 8 Annerley Road, Woolloongabba — with the venue's renovations presently in progress ahead of a slated August 2021 reopening. 
Published on April 09, 2021 by Sarah Ward